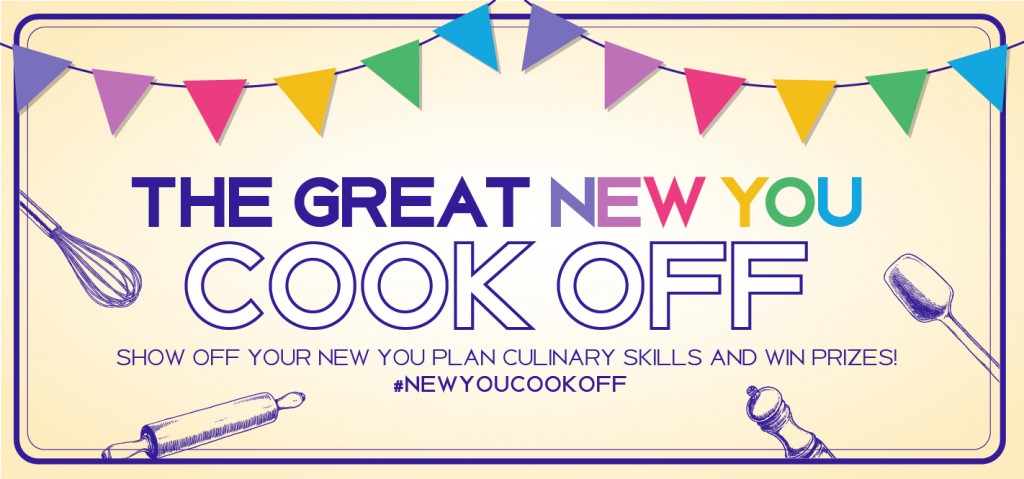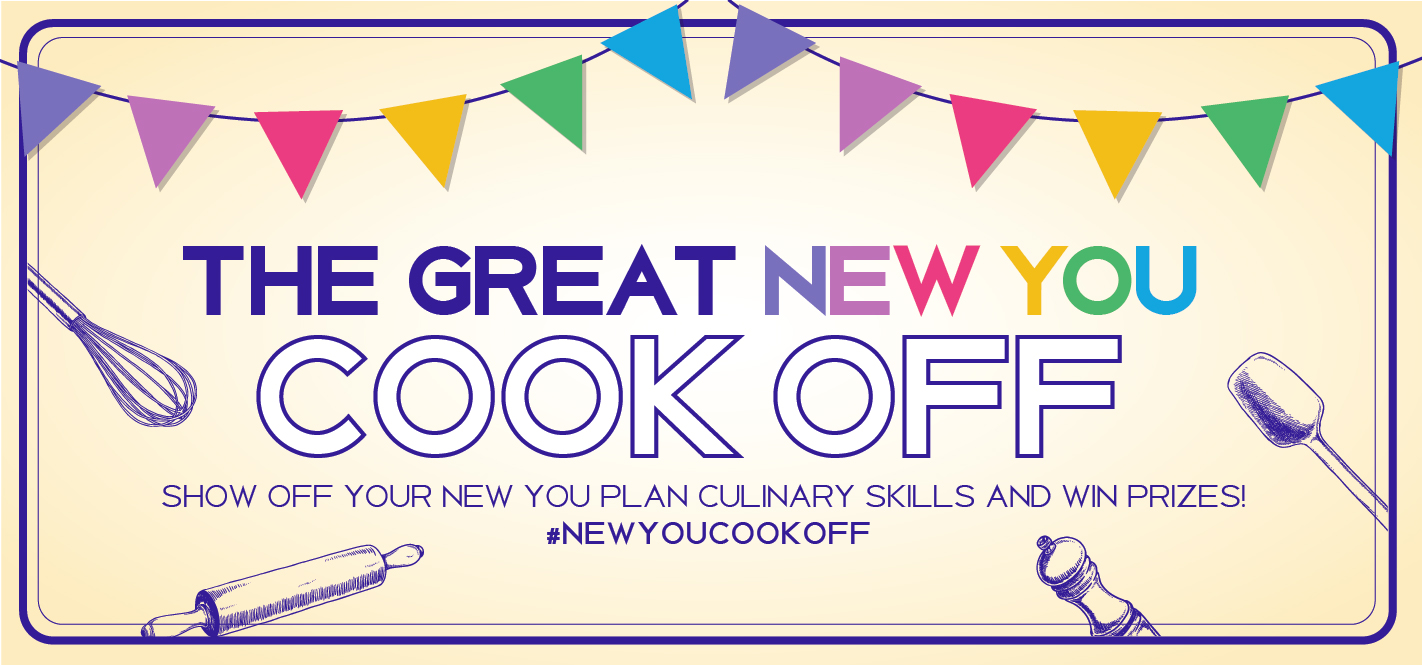 It's currently Wednesday night which means only one thing… The Great British Bake Off starts in an hour! Obviously it's a great show and we love it, but it's not as much fun when you're on a diet, right?!
Wrong!! At The New You Plan, we firmly believe that just because you're dieting doesn't mean you should have to miss out on the things you love in life… cue The Great New You Cook Off!
This brainchild was born out of a desire to see just how creative our customers can get in the kitchen! Dieting doesn't have to be boring! With a selection of amazing meals and snacks (including plenty of chocolate, of course), our customers rave about just how tasty our food is, so much so that they don't even feel like they are on a diet!
This autumn we launched our incredible #AutumnChallenge! The point of this? To keep you #motivated and in the right #mindset to smash your goals. As part of the challenge we've launched several ways for customers to really get on board and make this autumn count.
As part of this, our incredible #NewYouCookOff got off to a fab start, and boy have our customers been cooking up a storm in the kitchen!
Because we fully encourage a healthy eating lifestyle after the plan, we got both our TFR customers and those following our Flexi-Focus Plan in on the action, by asking them to post photos of what healthy dinners they've been rumbling up in the kitchen.
But before we jump in and reveal this week's winner, we want YOU to get involved next week. Here's how…
🍳 #NewYouCookOff: Fancy WINNING £50 worth of New You Cash Points? 🍳
Do you love cooking up a storm in the kitchen? Whether you're a novice cook or wiz with a whisk, we want to see just how creative you can get in the kitchen with your New You Plan meals!
As part of our #NewYouCookOff, each week we'll be choosing our favourite, tantalising images, with spot cash prizes for those who have gone above and beyond!
If you fancy going Gordan in the kitchen & showing off your stunning creations, here are some guidelines to help you out…
Get creative. It's not just about the food – create the perfect scene.
Think outside the box – the more creative you get, the better.
Stuck for inspiration? Check out the examples above to help you get started
To enter, post your photo on a social media platform of your choice (bonus points for publishing it on your own public social media account)
Use the hashtag: #NewYouCookOff
If you're maintaining, we want to see what healthy meals you're creating so share your photos in our Momentum Maintainers Facebook group
This week we were wowed by your efforts! Here are just a few of our favourites…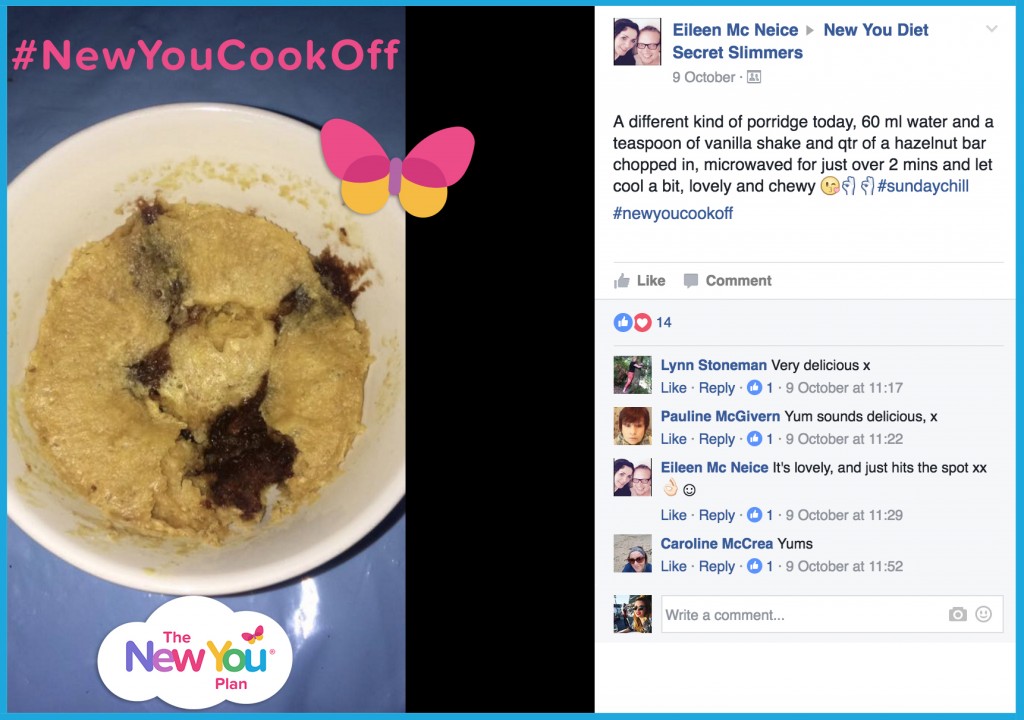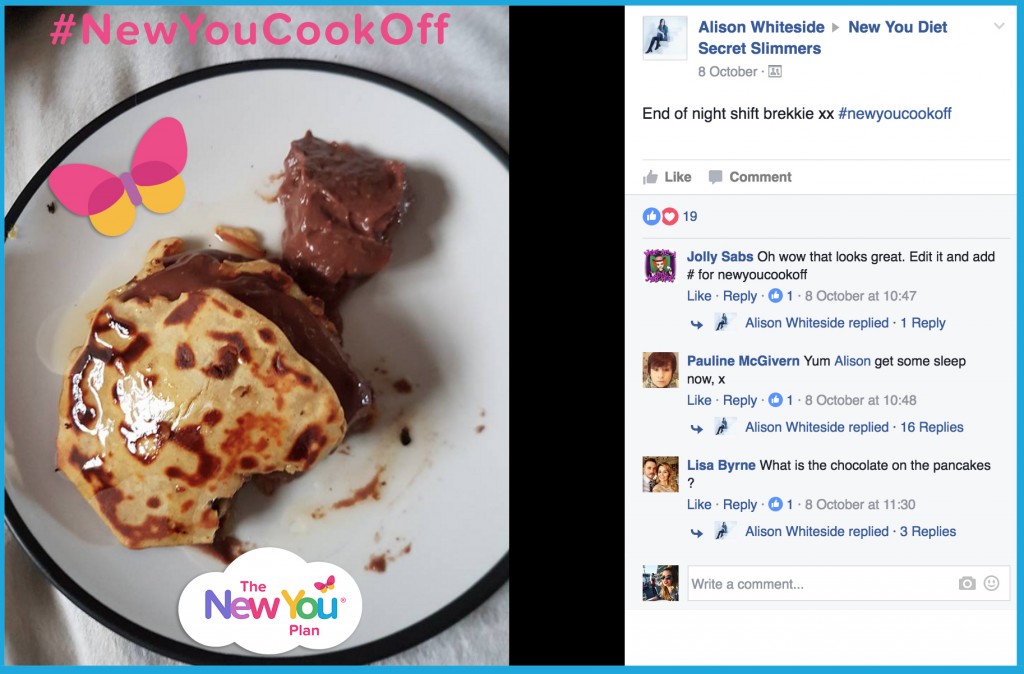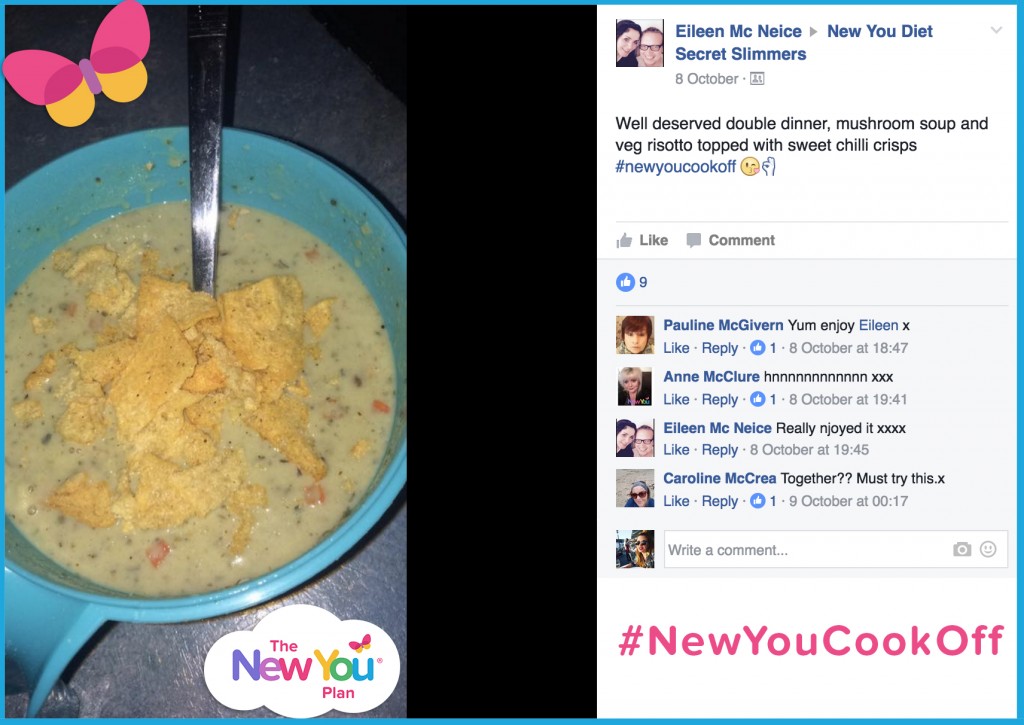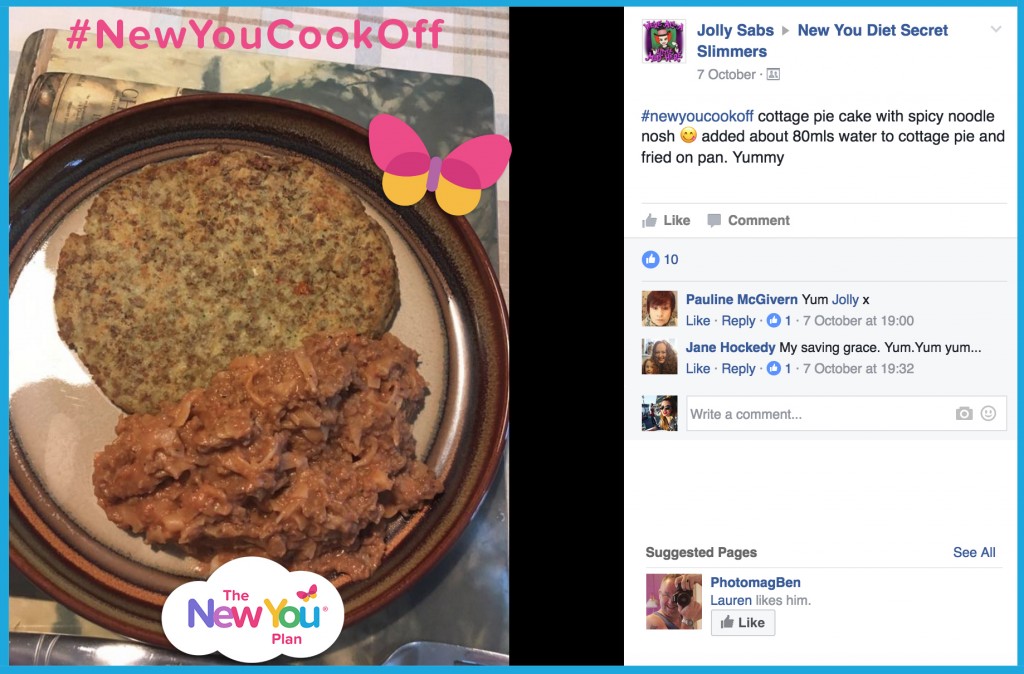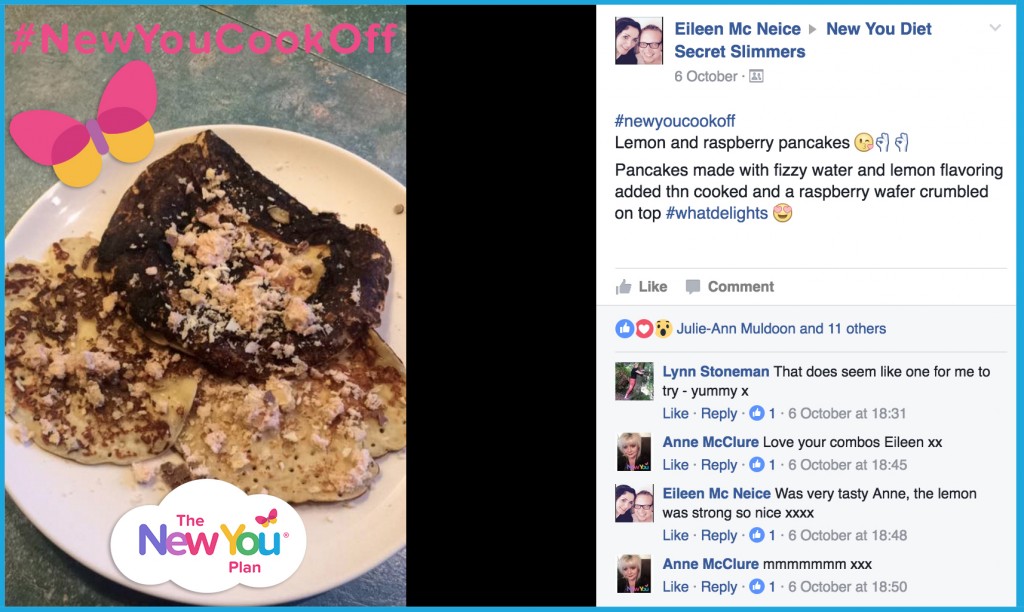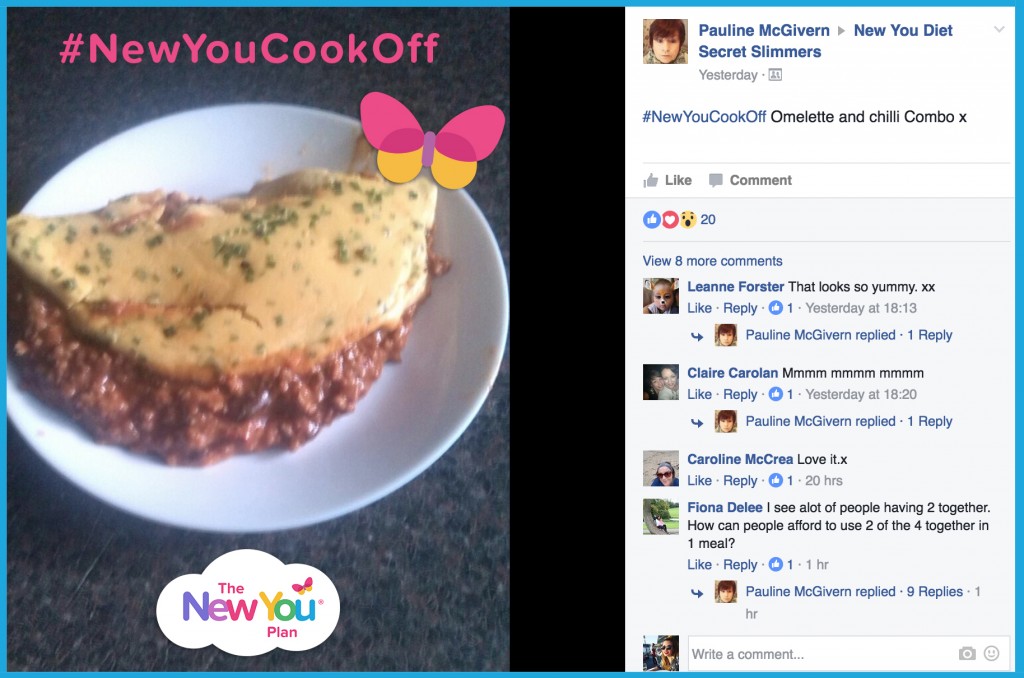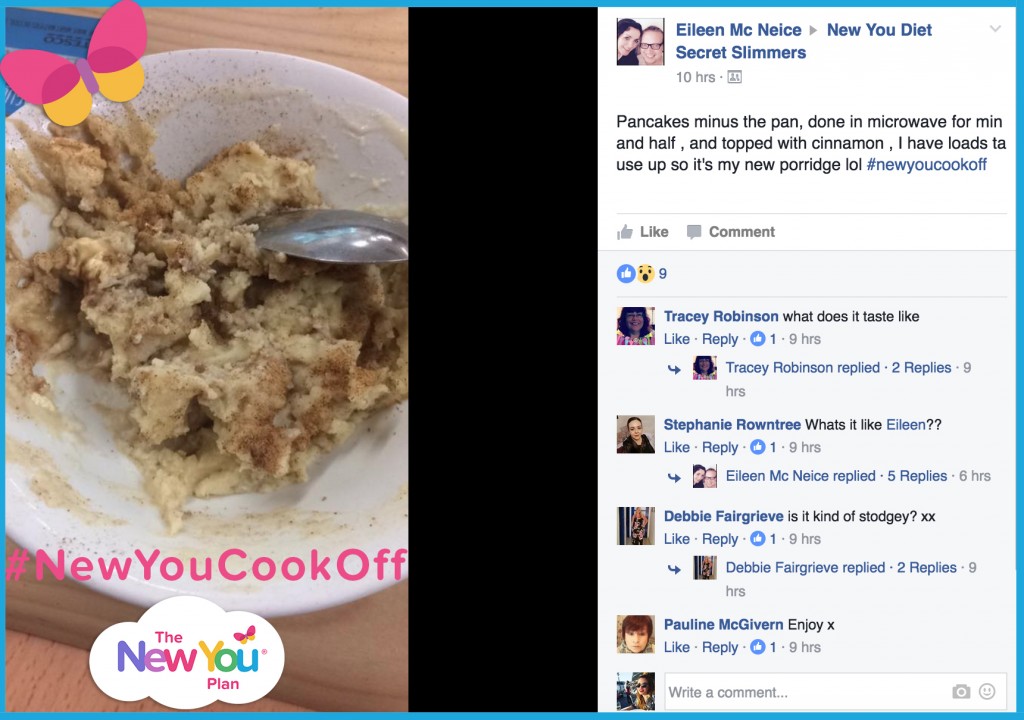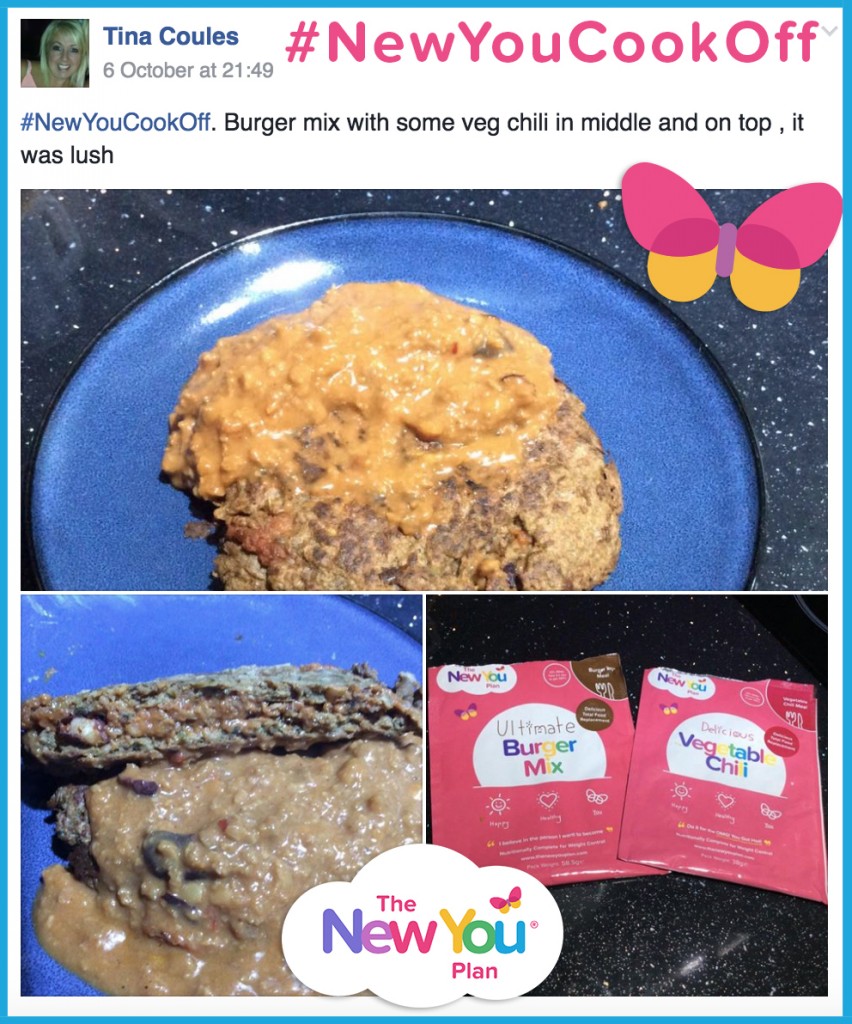 AND THE WINNER IS…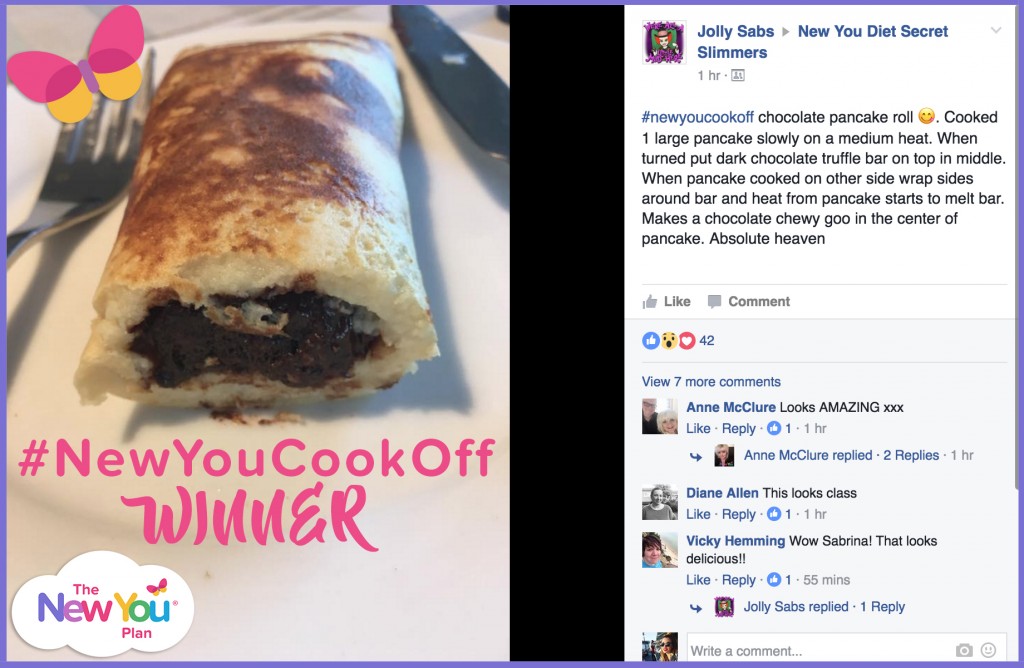 CONGRATULATIONS SABRINA! We spent at least half an hour drooling over the photo of Sabrina's impressive Pancake, rolled with a melted Dark Truffa Bar… divine! Imagine a diet where you can enjoy chocolate pancakes & still lose weight!! We're super impressed with this creation!
Well done, Sabrina! You have won £50 worth of New You Cash Points to spend on your next order!
Are you up to the challenge?
Next week, we really want you to up the ante. Show us what you're cooking in the kitchen – the more creative the better! Whether you're on TFR or following our Flexi-Focus Plan, get cooking and share those photos on social media with the hashtag: #NewYouCookOff! You might just see your photo here next week, or even better WIN £50 worth of New You Plan points!
Tags:
#NewYouCookOff
,
New You Challenge
,
New You competition
,
New You Cook Off