The Countdown to Christmas is officially here and it is time to get motivated to lose weight for Christmas. Read this post to get focused on your festive weight loss goal.
This Christmas, you could:
Be the belle of the ball at your Christmas party
Wear your LBD with no bulges or cardi to cover up with
Create special memories with loved ones – go places, do things, dress up, have fun!
Feel happy and proud when the camera comes out. Capture moments you will look back on for years to come
Be happy to be in the video recording of the present opening on Christmas morning
What do you want to look and feel amazing for this Christmas??  Get started now and take it a day at a time. In 7 weeks you will look back and think WOW…Look what I have achieved!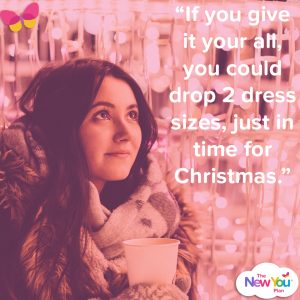 7 weeks to create a new you in time for Christmas
This is totally achievable if you give 100% commitment.
Between now and Christmas you really can make massive changes to your body and your wardrobe. Let's take a moment to think about what that could mean for you this Christmas.
If you give it your all, you could drop 2 dress sizes*, just in time for Christmas. Let's just focus on that for a minute…
If you are a size 20 you could be a size 16
If you are a size 18 you could be a size 14
If you are a size 16 you could be a size 12
If you are a size 14 you could be a size 10
If you are a size 12 you could be a size 8
How amazing would that feel?!
Take a moment and really imagine yourself this Christmas a couple of dress sizes smaller. The only way it is going to happen is if you get motivated and excited about your transformation NOW, and then give yourself everything you have got to make this happen!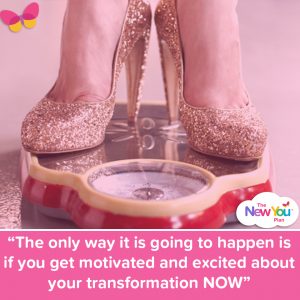 The Christmas countdown is everywhere!
The Christmas advertisements have been on television all weekend. It is true, once halloween is over, BAM! Christmas is everywhere! We all want to look and feel good at Christmas time. It is a magical time of year – time to be spent with family and loved ones. And we want to create special memories that last a life time. We don't want Christmas time to arrive and to be dodging the camera and feeling like we are busting out of our clothes.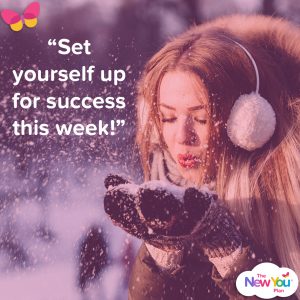 Set yourself up for success this week
Get your week off to the perfect start. To really focus your attention on giving this week your all, take a few moments to complete this exercise. Grab a pen and piece of paper, and answer the following:
What do you want to achieve this week?

How & when are you going to make that happen?

What are you going to do to reward yourself for having a good week?
Start this week with the intention of being 100%, of getting into ketosis (if you are not already in ketosis), of pampering yourself, planning early nights, and evening strolls, looking at party outfits you want to wear. Get focused on creating an amazing transformation over the next 7 weeks!
Shop our Countdown to Christmas Bundles

New to the plan and want a change before Christmas? It isn't too late. Shop our specially created 3 and 5 week Countdown to Christmas Bundles. Even in this short time you could drop 1-2 dress sizes, just in time for Christmas!*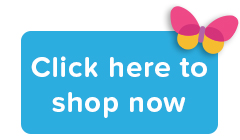 *Weight loss results may vary. This is not a guarantee.