New You Plan Blog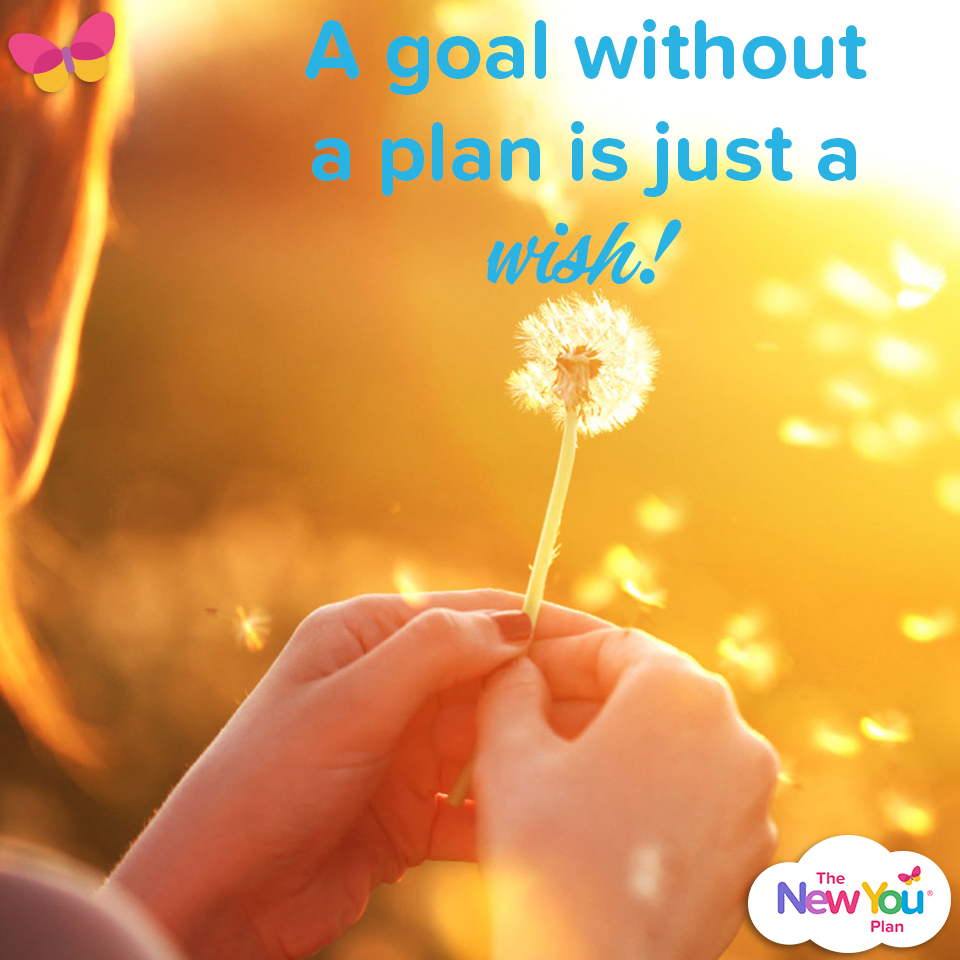 A Goal Without A Plan Is Just A Wish

Today, we get clear on exactly why you NEED goals in place in order to succeed with your weight loss. Plus, find out how The New You Plan is a
total transformation plan

that will help you not only get to your goal weight but give you the support and change in mindset you need to keep that weight off.

Do you wish you were slim, fit, stylish, healthy and energetic? Do you wish you could get to your target weight and stay there?

Soooo many people wish this….

If you want your dreams and wishes to come true, YOU NEED A PLAN and a goal.

The New You Plan will help you to lose weight and change your mindset and lifestyle to support your new slim figure!
The New You Plan is here to help people create a new you both inside and out.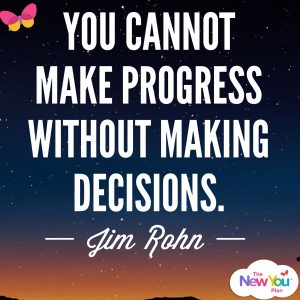 We believe that everything is all about mindset. It doesn't matter what diet you do – if you don't have the right mindset towards making REAL changes in your lifestyle and habits and the way you think about things you will put the weight back on.
Most diet plans focus on just the diet plan. With either slimming classes or meal replacements, they focus on the nutrition only. Even personal trainers will help you to come up with a healthy menu plan and a fitness plan, but they don't help you to really dig deep and find out how you can start to think about yourself and your life and potential in new ways that empower you and encourage you.
Meal replacements are an amazing way for people to take control of their weight. The New You Plan offers a wide range of nutritionally complete meal replacements that can be used as a SOLE SOURCE of nutrition. You can replace ALL of your meals and have TOTAL FOOD REPLACEMENTS.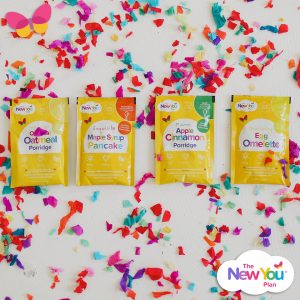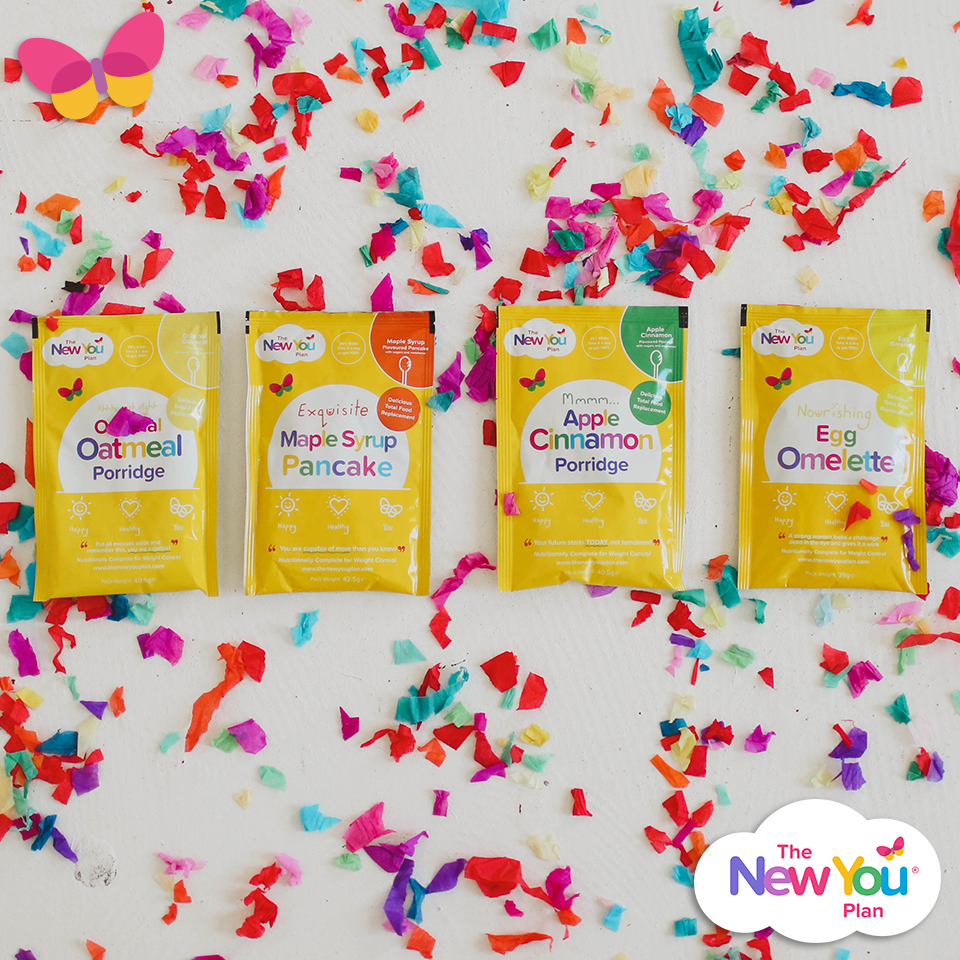 Our meal packs have been designed to give your body everything it needs to be healthy, while creating a calorie deficit to give motivating weight loss results. Plus ketosis will help your body burn your fat while giving you super energy levels and no hunger. All this process happens naturally in your body. There is no magic potion in the meal replacements, just exactly the correct balance of nutrients to put your body into this magical state that will burn your fat fast without you having to worry about cooking, grocery shopping, cleaning pots and pans, feeling hungry and killing yourself at the gym.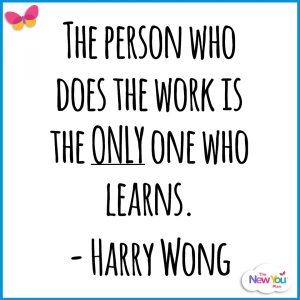 This time on total food replacement is like YOUR TRANSFORMATION TIME. This is YOUR TIME to create YOUR NEW YOU!  We encourage all our customers to work on their mindset while on total food replacement, and create a personal plan to build in the new habits and lifestyle choices that will support and nourish you when you get to your target.
Having a total break from food and drink can really help you to break bad habits, clear your palette and start to form new healthy habits and thoughts and behaviours that empower you.
If you follow our total food replacement plan, you will get to your target weight. If you spend this time building the foundations of a healthier lifestyle and how you think about food you will have an amazing chance of successfully maintaining when you get to your target weight.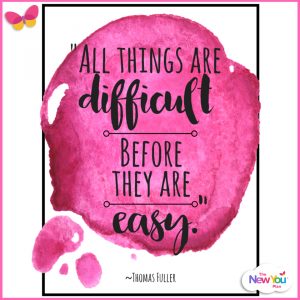 With our regular blog posts, weight loss challenges, coaching videos, and our free support systems, we are with you every step of the way.
There is no one plan fits all solution to weight loss and weight maintenance.
We all put the weight on for different reasons and we all need to find a way to lose the weight and keep it off.  Working on your mindset is the best place to start if you want to lose the weight and keep it off.
_____________________________________________________________________________________
Take your first step with The New You Plan today!

Getting started is the first step in your journey to a brand New You! To help you understand fully how our plan works, our Get Started page was designed specifically for people new to the plan.
Head over to our site where you'll find tonnes of important information including how our plan works, the science behind it, loads of top tips, information on our meals, as well as real customer testimonials.
Click here to visit our Get Started page!