Set yourself up for success every single day thanks to our top tips for creating the perfect morning routine, found in our Magical New Me Journal.
Created by The New You Plan Founder Julie-Ann, using her 15 years of studying personal development, the Magical New Me Journal was born! The process in this journal is an accumulation of many years spent practicing and fine tuning various daily habits, mindsets and goal achievement strategies to turn dreams into reality and empowering people to create their new you!
Before you begin your daily journalling, Julie-Ann has ensured you'll get the BEST experience possible, by sharing her top tips for success, one of which, is how to set yourself up for a MAGICAL day!
How you start your day will greatly influence what type of day you have, so we recommend you complete the daily journal each morning. This will energise you and make you feel focused on what you need to do to have a great day and achieve your goals. If the morning is not a good time for you, then that's okay! You can do this at any time of the day. Maybe the evening will work better for you… just make it work for you!
How to set yourself up for a magical day
There's no doubt about it… the perfect morning routine is an easy way to set yourself up for a successful day. Here's how you can take simple steps to ensure your morning becomes a time of tranquility, rather that stress.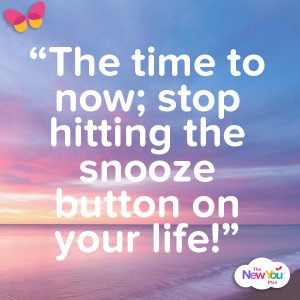 You snooze, you lose!
"The time to now; stop hitting the snooze button on your life!" – Mel Robbins
Set your alarm at least 30 minutes earlier than normal to give yourself time to complete your daily challenge. The important thing is not to hit snooze! Remember, you snooze, you lose! Think about the message you are sending your brain when the first action you take in the day is to put off getting out of bed. We have one life and we want to make the most of it. We have no time to waste! Every day counts. We don't want to put off our health goals any longer. So when your alarm goes off, sit up and get up!
Action steps: Set your alarm for 30 minutes earlier tomorrow and mentally commit to getting up straight away without hesitation. Just don't give yourself time to think about it.
Top tips: A good night's sleep is the best way to prevent hitting snooze. So get off your phone when you are in bed and turn off the TV. Change your bedroom routine to support you and your health goals.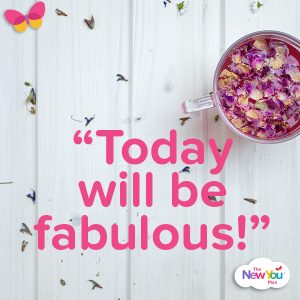 Refresh and revive!
"Today will be fabulous!"
Once you are on your feet, go to the bathroom and get refreshed. Wash your face and brush your teeth. Do this on autopilot so that you automatically feel awake and revived.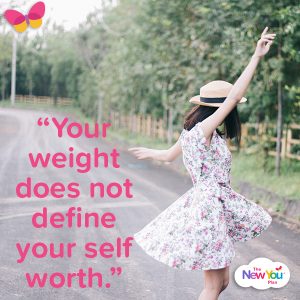 Weigh daily
"Your weight does not define your self worth."
Yes, we know this goes against a lot of advice, but weighing daily will give you a truer reflection of your weight loss and help desensitise you to the number on the scales. It is best to weigh at the same time everyday so jump on the scales first thing. Your weight will fluctuate daily. It WILL go up and down, no matter what you do. It is not a straight line. Weighing daily will help you to get used to this and not freak out.
It is time to stop letting the number on the scale dictate how you feel. It is only a number on the scales and says nothing about you as a person, but if you want to focus on losing fat, then it will show on the scales. If you only weigh on a set day each week it can be misleading as your body could fluctuate up on the day you weigh and this can be disheartening. Make a habit everyday to weigh yourself. This will help you on maintenance too.
So many people stop weighing when they get to their target weight. Instead of this, keep the daily habit up. If will help you feel focused on being healthy and making the right decisions.
Top tip: Check out the app, Happy Scales. This plots a graph that shows your average weight loss and it really paints a more encouraging and realistic picture of your weight loss journey that evens out the fluctuations and gives you a true graph of your progress.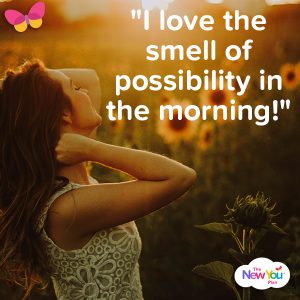 Set the scene & relax to complete your daily journal
"I love the smell of possibility in the morning!"
We recommend that you feel good before you fill in your daily journal planner. Wear something cosy, sit somewhere relaxing in your home, light a candle, make a nice cup of coffee, light the fire etc. Set the scene so that you feel relaxed and this will make you fall in love with this daily habit of connecting with your goals every morning. What better way to start the day?
Action step: Before you go to bed, decide where you are going to fill in your journal the next day. Make sure it is clear and tidy and have it ready for you the next morning.
This is just one of the topics discussed in our Magical Me Journal. Participating in these exercises at the beginning of the journal will ensure you truly get the most out of the daily journal, which can totally transform your life.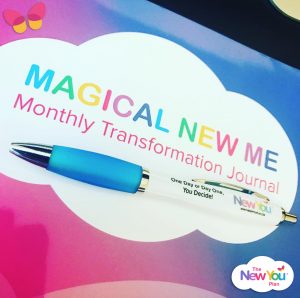 This Journal is FREE this month with our Love Your Body Bundle, which you can shop here!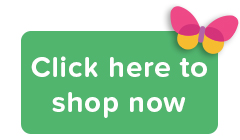 Tags:
diet mindset
,
diet tips
,
Journalling
,
Magical Mornings
,
NEW YOU PLAN
,
New You Plan Journals
,
tfr diet