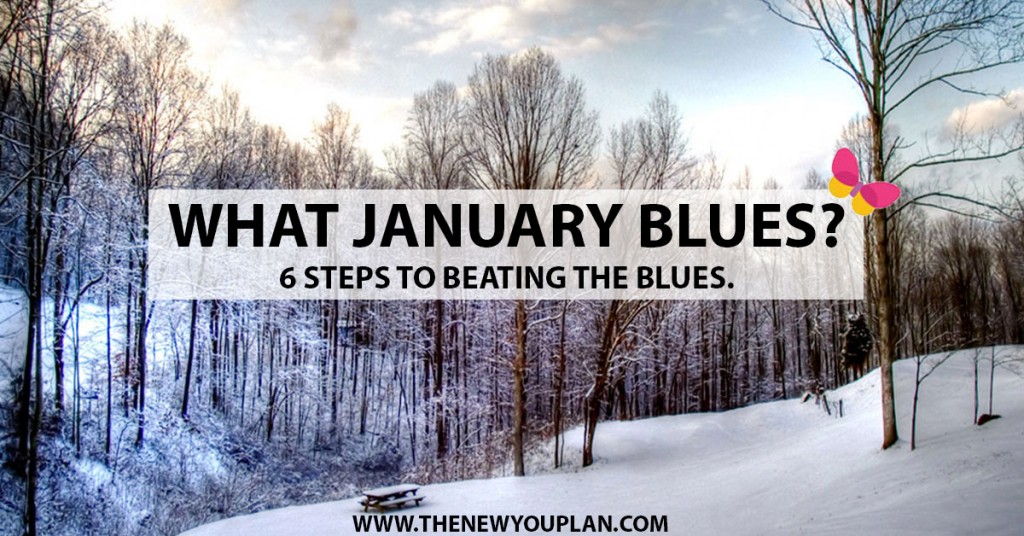 So-called January blues threatening to put a damper on your new year diet? Don't panic! Here, we share our top tips for staying positive and focused on your weight loss goals this January.
The half empty boxes of treats sit sadly in the corner… the recycling boxes clink as the remains of the decadent festive season are dragged away… the letterbox flaps as December's credit card bill falls arrives! You had a fantastic time but now is the time to step forward, breathe deeply and get stronger and wiser as you embrace the brand new you this January.
Call it the 'January Blues' or 'Blahs' or simply 'Seasonal sadness', around this time of year, we begin to feel our mood drastically sinking. We feel exhausted and sluggish, moping from one thing to the next.
However, there is a psychological reason for these so-called January blues! We're back to work, the days are shorter and colder and we're spending more time indoors and in turn become less active. Just to add to all of this, our bodies produce more melatonin, which makes us feel lethargic and sleepy.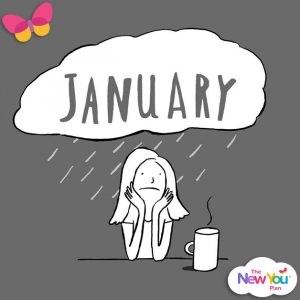 Plus, over indulgence of sugary foods during the holidays leads to a spike in glucose levels followed by a crash of exhaustion.
Phew! It's no wonder so many people struggle to stay focused and strong while on their new year diet. Here, at The New You Plan, we are on a mission to help make January amazing! We know only too well that getting your diet off to the best possible start is key in setting yourself up for success.
This January, focus on being positive. Don't let the January blues sabotage your diet thanks to our 6 top tips to improve your mood…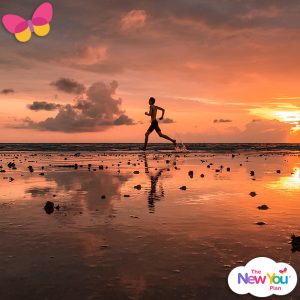 1. Get fit!
Take a short walk each day or go to a yoga class. Workout DVDs are another great option. If you're not sure what you like, try a variety of activities that appeal to you. Pay attention to which activities boost your mood and energy levels and vow to do more of that!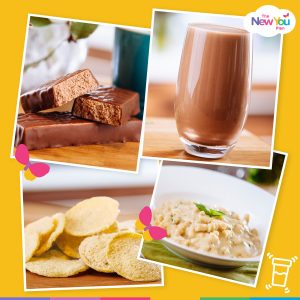 2. Power up with protein
However much we crave starchy foods in the winter, protein is what your body requires. Protein doesn't spike your sugar levels, it leaves you feeling satisfied, less irritable and sluggish than simple carbohydrates or sugars.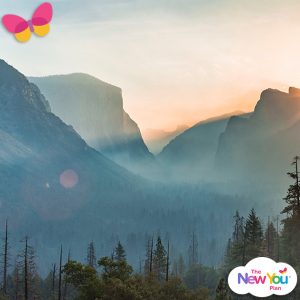 3. Go outside and get some sunshine
Sunshine! We require around 20 minutes of sunshine a day to keep our vitamin D levels topped up. This can be achieved with a walk in the winter sun, sitting by a sunny window or even a light box which produces artificial light.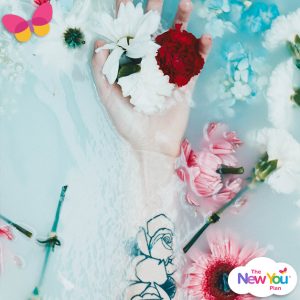 4. Raise your feel-good hormones
Oxytocin, serotonin and dopamine are all happy hormones that will improve your mood. Give yourself a little pamper; this could be in the form of a relaxing bath, lighting candles or even having a good hug with a loved one.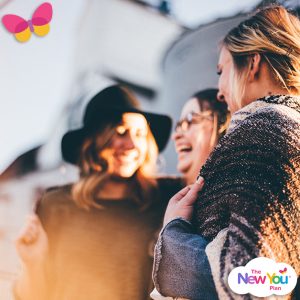 5. Socialise
This is key! We know it's cold out there and probably the last thing you want to do is get out of those cosy PJs but try to arrange regular contact with friends and family. This is good for your mental health!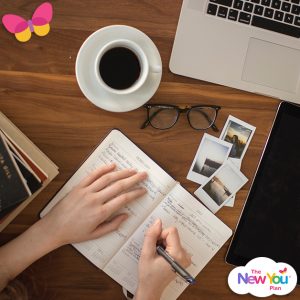 6. Take up a new hobby
This could be anything from writing a journal, joining a gym or making jewellery. The important thing is that you have something to look forward to and concentrate on.
A final thought for you: This is the year you will be stronger, braver, kinder and unstoppable. This year you will be fierce!
Happy New You!
____________________________________________________________________________________________________
Get started on the BEST TFR Plan TODAY!

Getting started is the first step in your journey to a brand New You! To help you understand fully how our plan works, our Get Started page with designed specifically for people new to the plan.
Head over to our site where you'll find tonnes of important information including how our plan works, the science behind it, loads of top tips, information on our meals, as well as real customer testimonials.
Click here to visit our Get Started page!
*Everyone is different, and we can't guarantee how much weight you will lose. Check out our success stories to see what our customers have lost.