Diet Mindset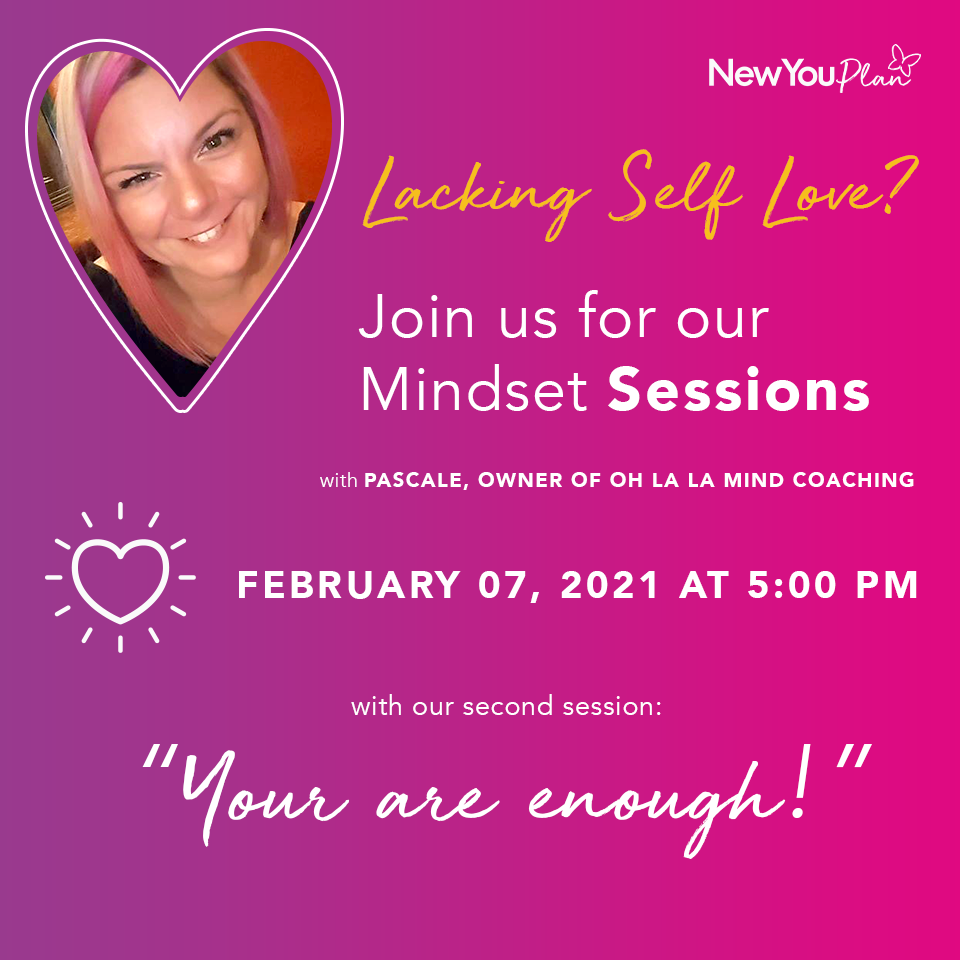 You Are Enough – Week 2 of our Journey to Self Love
Join our Mind Coach, Pascale, for the second instalment of our self-love series this Sunday night at 5pm!
If you're starting on The New You Plan or struggling to keep motivated, then don't miss our self-love themed live session with our Mind Coach Pascale Giordano this Sunday 7th February at 5pm. 
The session is the second of five, focussed around self love taking place over the next month aimed at helping you to achieve your weight loss goals. 

---
Sadly, it is often the case that those who exhibit a lot of self-doubt, also take little care of themselves. Unsurprisingly, this often leads to unhealthy habits and weight gain and thus further exasperates any remaining sense of self-worth. 
Where does self-doubt come from?
Self-doubt and low self-esteem can often be traced back to one's upbringing. From birth you are not intrinsically wired to have low self-esteem or self-doubt, however a number of influences and life experiences can shape your outlook – particularly during early childhood when you are particularly impressionable to the views of others.
Being exposed to persistent negativity and criticism during childhood inevitably leads individuals to adopt the same beliefs as those around them – limiting their expectations and self-belief accordingly. Though a sad truth, happiness and contentment are often pre-determined before even reaching adulthood.
Can I become more accepting of who I am?
You should not despair if you feel that you are not enough. Just because self-doubt has often existed since childhood, does not mean that you are stuck with it forever. Just as self-doubt is a learned behaviour, self-belief and acceptance are also mindsets that you can teach yourself to adopt.
As with all new endeavours, self-acceptance requires persistence and motivation, using simple exercises to help you develop new, healthy habits.
One such exercise is to record every success that you achieve in a log – however insignificant the successes may seem – to someone else your  abilities and achievements are impressive and should be celebrated!
A customised log or list of goals might include:
Specific technical tasks, achieved at home or work
Managing your personality traits

Make an effort to smile more
Acknowledge others
Check your temper
Reign in your readiness to criticise others

Keeping active
Self discipline
Healthy bedtimes
Whilst these may seem like small, menial tasks and achievements, through sticking to this routine you will employ healthier lifestyle habits as well as begin to recognise your productivity and self-achievement.
Join us this weekend!
 Join us on Sunday at 5pm and work with Pascale on how to:
Embrace being enough, see it, feel it, hear it.
Praise yourself and be proud of yourself everyday
Believe in yourself and your abilities
Join our Secret Slimmers Group on Facebook to watch this Live Self Care Session with Pascale. Click here to join!

---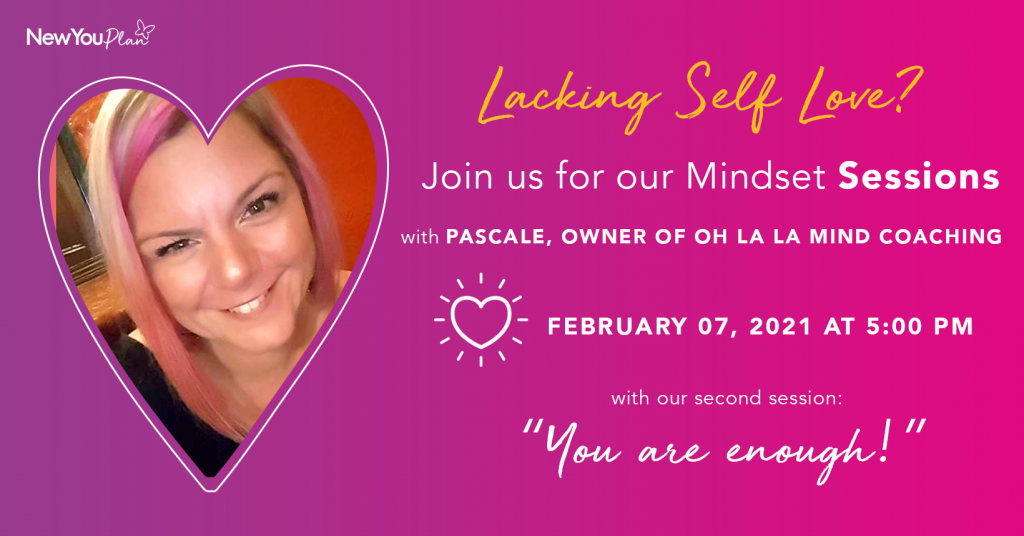 ---

Put yourself first and join us at 5pm this Sunday!