Diet Mindset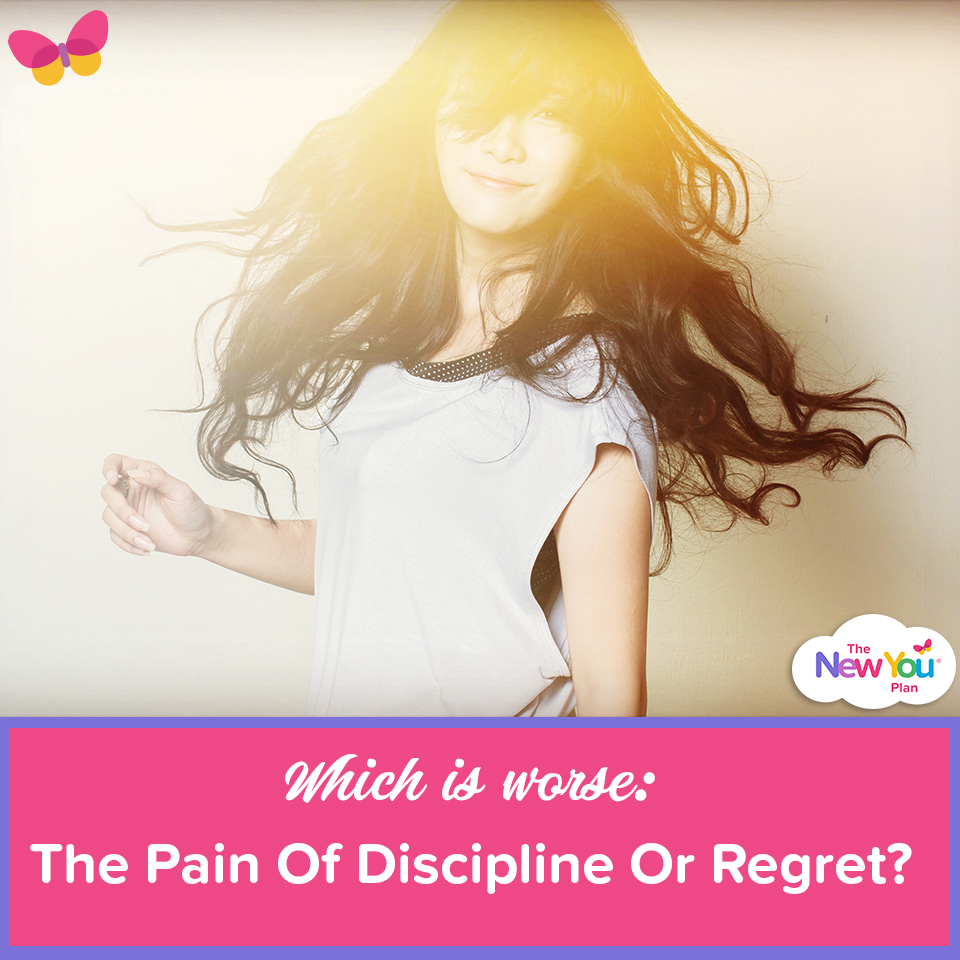 Which Is Worse: The Pain Of Discipline Or Regret?

Here, we explore the topic of the pain of discipline and the pain of regret and how the feeling of discipline actually becomes enjoyable.
We all want to avoid pain. However, if you think about it, it's actually impossible to avoid pain. BUT, we can choose the type of pain we endure.
This is especially true with things like dieting, exercising, saving money, or studying for exams!
If we go for the short term pleasure option this leads to long term regret.
You know when you are committed to total food replacement and then one day, after a crap day, you are tired and you just want to EAT. So you just blip blip blip. In that moment you choose short term pleasure. But then you have to face the long term pain of being knocked out of ketosis, and slowing down your weight loss, losing your mojo and maybe not getting back into that zone that you were in. You end up kicking yourself…"If only I hadn't of blipped that night, I would be flying still!"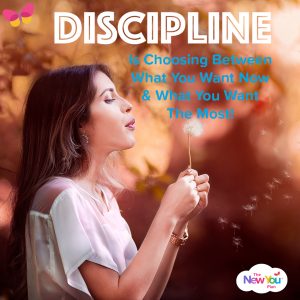 So if you feel really stressed some night, and you have thoughts of blipping, it is so important to stay strong on the diet and stay disciplined. Discipline is a funny thing. It can actually become very enjoyable after a while, you can actually start to get a kick out of how freaking disciplined you are! Suddenly you starting thinking: "Check me out!! You cannot tempt me! HA!"
So when you feel tempted, kick in those new habits, go for a walk, have a nice bath, pain your nails, sort out your wardrobe, declutter a drawer, phone a supportive friend. Be self disciplined.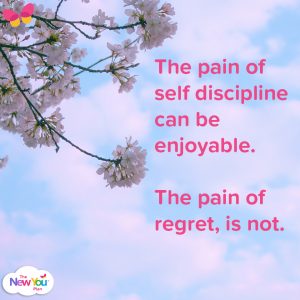 The pain of self discipline can be enjoyable.
The pain of regret, is not.
Those blips are not worth the feeling of looking into your wardrobe and knowing that nothing fits you. Or the pain of dread because a social event coming up soon. Or the worry of going to the doctors to be told you have diabetes or other obesity related diseases.
So you can choose the pain of regret, or the pain of self discipline.
When you really think about it… there is no choice!
It is time to love yourself, care for yourself, and live from a place where you make the right choices for your health and wellbeing, because that empowers you, and being self disciplined sets you free!
_____________________________________________________________________________________
Take your first step with The New You Plan today!

Getting started is the first step in your journey to a brand New You! To help you understand fully how our plan works, our Get Started page was designed specifically for people new to the plan.
Head over to our site where you'll find tonnes of important information including how our plan works, the science behind it, loads of top tips, information on our meals, as well as real customer testimonials.
Click here to visit our Get Started page!