Before & Afters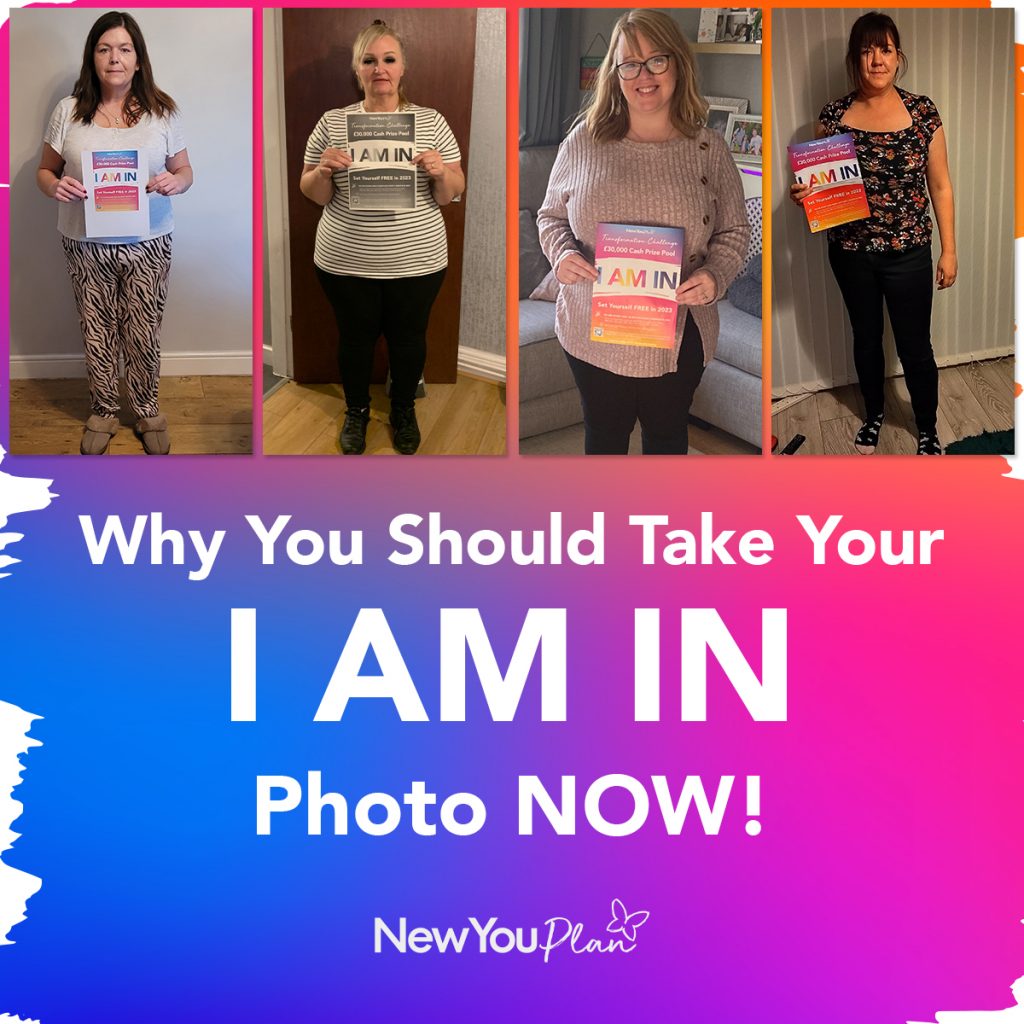 Why You Should Take Your 'I AM IN' Photo NOW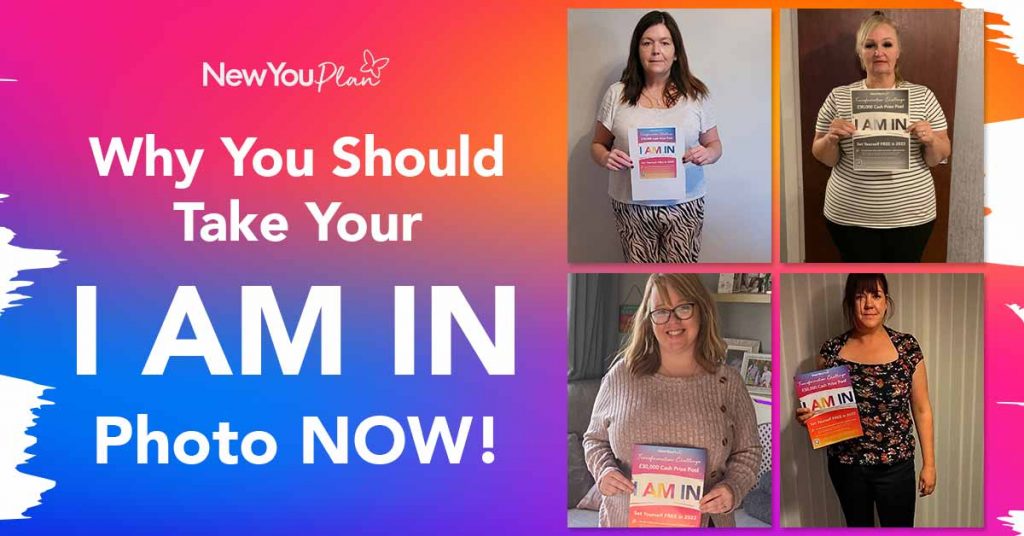 Have you been holding back from sharing your "I AM IN" Photo for our £30K Transformation Challenge? Here, we share why NOW is the best time to do it as well as our top tips for taking a fab photo.
Have you been waiting for the perfect time to take your I AM IN poster for our £30k Transformation Challenge?? Spoiler alert… there is no perfect time.
If you haven't heard about out 2023 £30K Transformation Challenge, don't worry! We'll catch you up.
This year we are giving away a massive £30,000 to our customers. Every 2 months, we will be giving away a total of £5,000 in cash to the customers who have created the biggest WOW transformations.
Simply follow our healthy, nutritionally complete weight loss plan until you reach your ideal weight/dress size, submit a photo of yourself at the beginning and when you've reached your goal for your chance to WIN an amazing cash prize.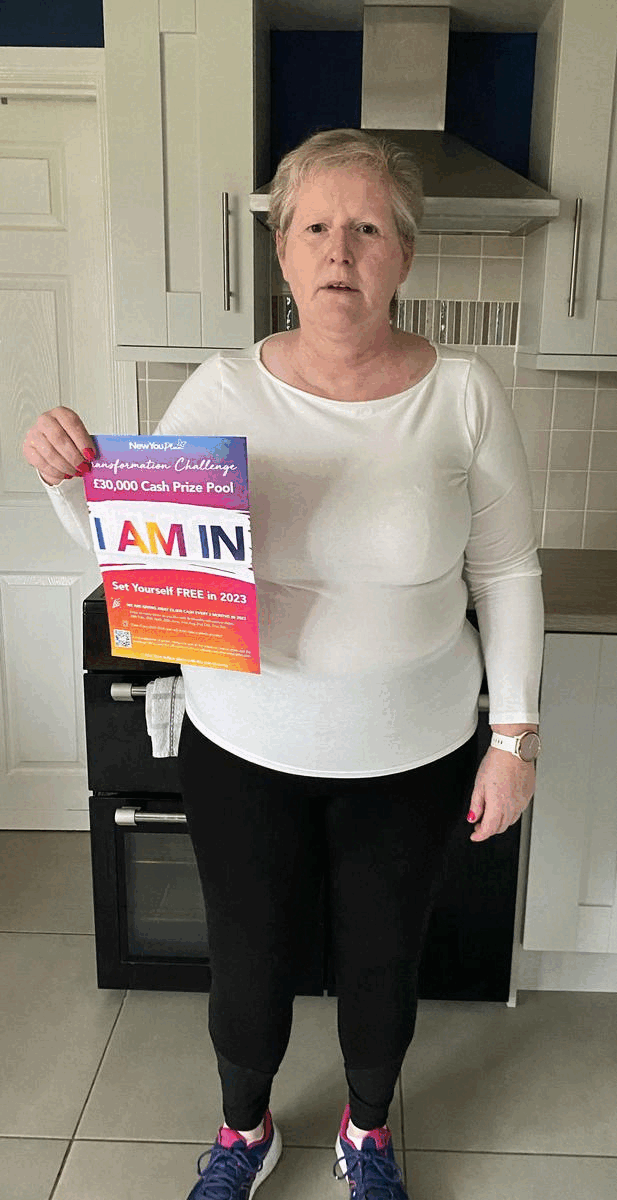 If you're not sure about taking your I AM IN photo, here are 8 reasons why you should do it TODAY…
This photo is your inspiration. The idea of standing in front of a camera might feel like a lot right now, but you actually want to look at this photo and change because of it. Taking a photo when you feel at your worst about your weight is actually the best time to do it. There is no better motivation.
If you wait until you're happy with how you look, you might never take it. It's easy to put things off. Taking that photo is the first step in your transformation.
You don't have to share or submit it now. You can wait until you reach your goal and send it to us before any of the challenge deadlines, listed below.
You don't even have to look at it – ask someone else to take it on their phone and keep it for you for when you're ready.
Taking your photo when you feel at your worst makes for the BEST possible comparison. When you reach your target, imagine how good it will feel to look at those photos side-by-side and see just what you have achieved!
You could be someone else's inspiration. How many times have you looked at other people's before and after photos & thought "WOW!"? If you win our challenge & we share your story, you could inspire so many others to do the same.
We don't have to show your face. Some customers prefer us to hide their face and we are more than happy to do that. It's about whatever you are comfortable with.
Do it for you! Take the photo, look at it, feel uncomfortable and sit with that feeling. Because "You never change your life until you step out of your comfort zone; change begins at the end of your comfort zone."
Okay, so now you're ready to do it! Here are some tips to help you take an amazing "I AM IN" photo…
One of the things that has the biggest impact on our judges is incredible before and after photos, which clearly show our customers' amazing transformations. With a share of £30,000 to be won in, make sure your photos are award-winning worthy thanks to our top tops…
Consider your clothes: We know you're probably going to hate this but we need to see as much of your body as possible. Ditch the oversized joggers and baggy t-shirt in favour of leggings or shorts and a vest top so that we can see as much of your body as possible. It's also a great idea to wear a similar outfit for your after photo, as this makes for a great comparison.
Full length photos: For our competition entry, we need full length, head-to-toe pictures of you. Take plenty of pictures from all sides and every angle, get a friend or family member to help.
Keep the background clear: Because the photo is full length, we will be able to see everything that's behind you. If the background of your before or after picture is really cluttered, it can distract the eyes away from the real feature of the photo – you! So try and make the background of whatever location you choose for your pictures as clear or plain as possible.
A few examples of good "I AM IN" photos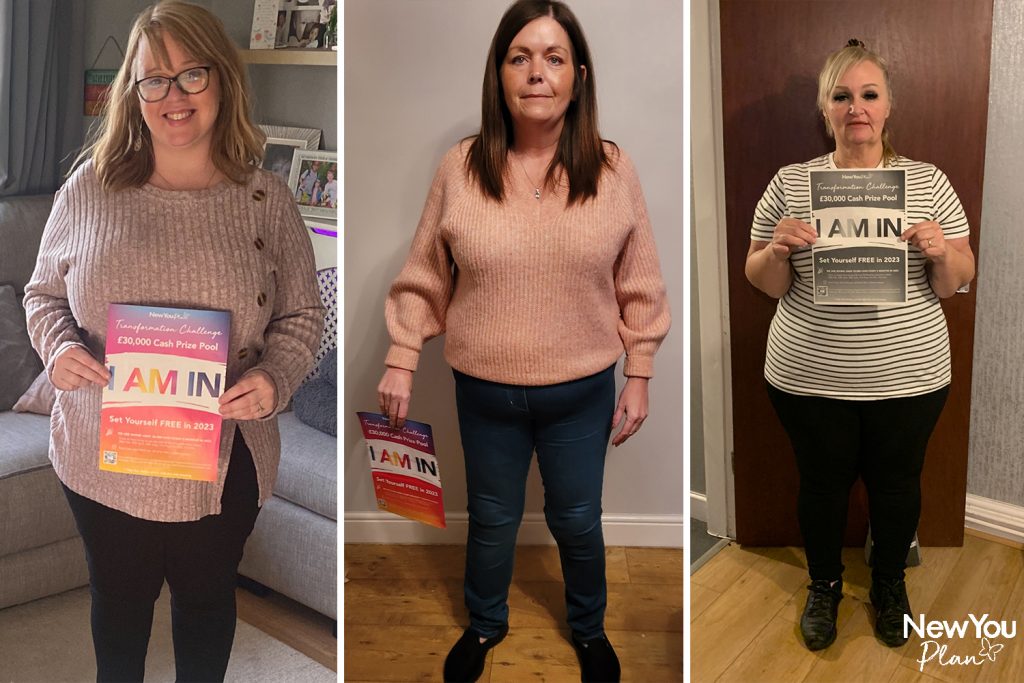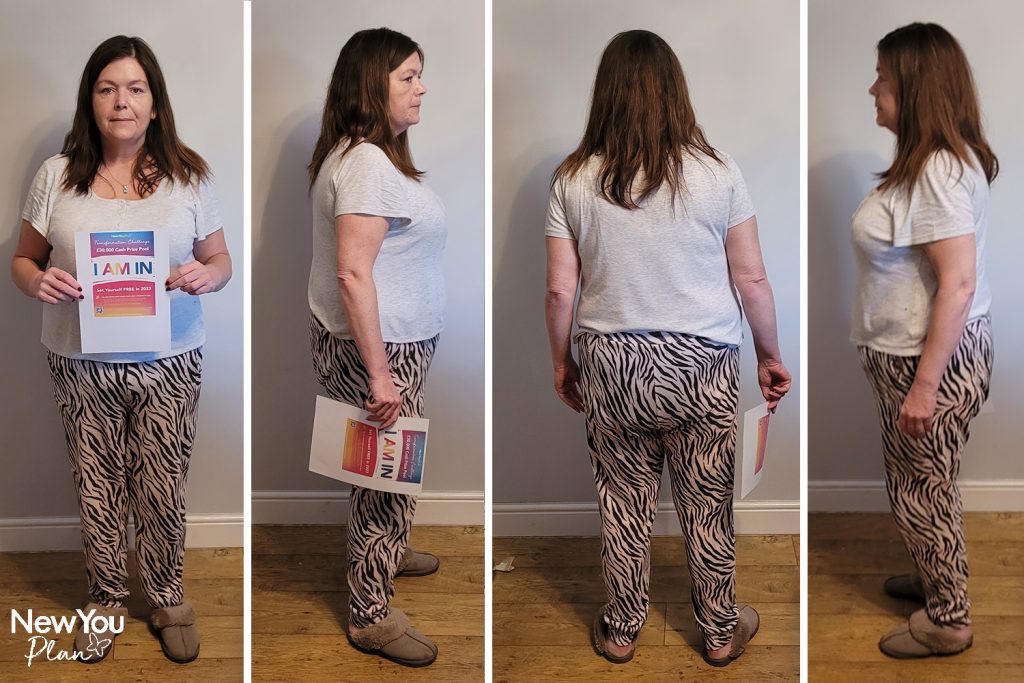 Yvonne won £1000 in our Jan/Feb submission
Here, Yvonne shares how she felt when she took her "I am in" photo & why you should take yours too!
How To Submit Your Photo
All you need to do is take a clear full length photo holding this or any previous 'I AM IN' poster to be considered. Take your after photo with the reverse side of this poster ('I DID IT') and submit both photos by email to [email protected] to be entered before any of the following deadlines:
Mar & Apr, Ready for Spring (submit by 30th April)
May & June, Summer is coming (submit by 30th April)
July & Aug, Summer slim down (submit by 31st Aug)
Sept & Oct, Fall focus (submit by 31st Oct)
Nov & Dec. End 2023 strong (submit by 31st Dec)
Download your "I AM IN" Poster below