Diet Mindset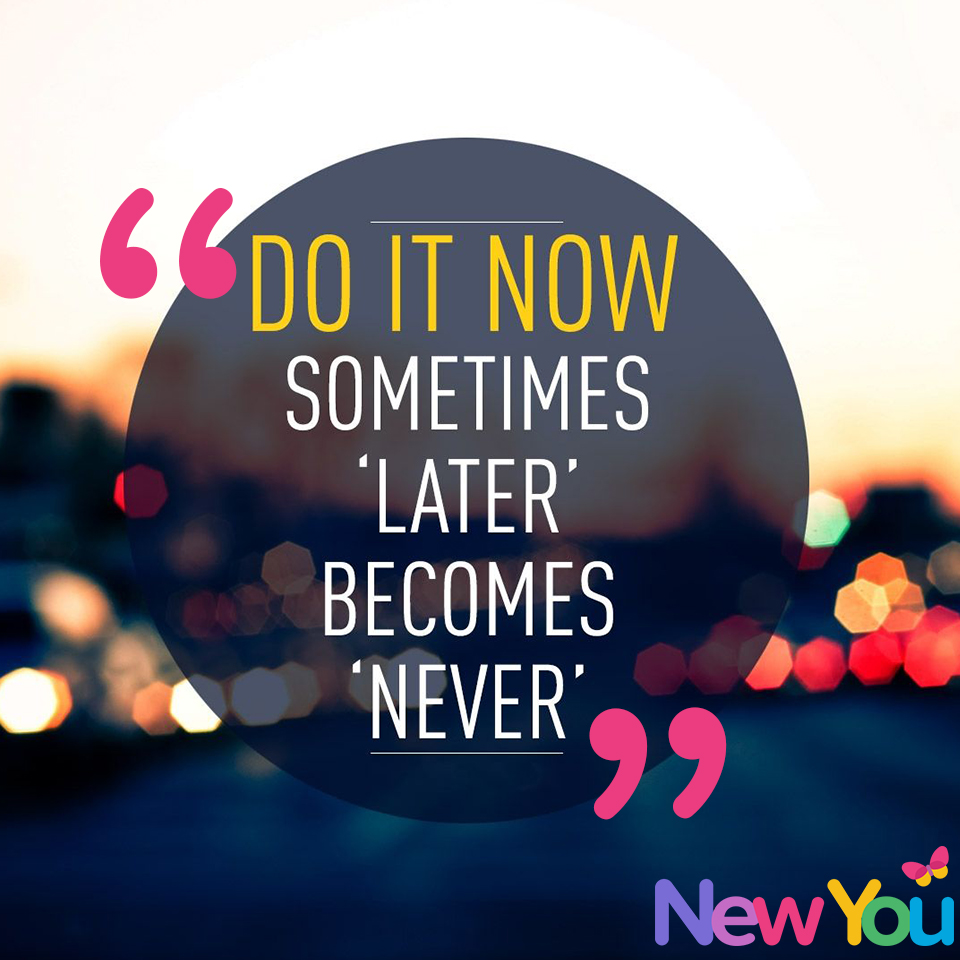 Our top 10 motivational quotes
The key to success is motivation! Having the drive and motivation to stick to your New You Plan weight loss journey will keep you on track! So with this on mind, we're sharing our top 10 favourite motivational quotes.
Read these carefully, say them out loud and print them. Make these your go to for when you need a little added push!
If you're waiting for the perfect time to begin your New You Plan journey, don't! The timing may never be perfect so make the decision to take that leap of faith and get started! Your tomorrow self with thank you!
Struggle often feels like you're not making any progress but turn it around and your realise that without it, there is no progress. The important task is to not let struggle deter from your progress but enable it!
Luck is often described as the meeting of preparation and opportunity, so put in the hard work now and opportunity is just around the corner!
Simply, overcome your fears and your dreams have no limits! Stop saying "I can't" and dream big!
Often 'someday' never comes. Stop pushing things back to that vague 'someday' and make 'someday' your today.
Whether it's a hard day or week, it's true that even the toughest of times don't last forever. As long as you remain strong, you'll make it though and cope with whatever curveballs life throws at you.
Wherever you go, you always take yourself with you so often a change of scene isn't the perfect escape. Change your habits and you'll feel like you've escaped from a rut!
Remember, that those difficult days require a little extra determination. That extra push will instantly bring you from ordinary to extraordinary.
'Always look on the bright side of life' instantly springs to mind, but it's true. In any given situation, focus on the positives and your focus will remain positive.
The power of belief is often overlooked! Self-belief is crucial to ensuring success so put those doubts to rest, once and for all.