Before & Afters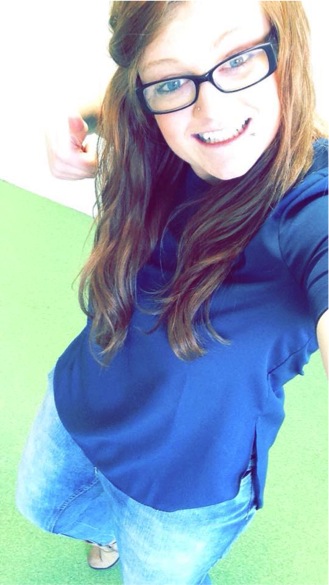 Team Tasha – our very own Tasha shares her New You Plan journey*
*Results may vary. This is not a guarantee.
I'm sure many of you already know the lovely Tasha, who is part of our customer service team at The New You Plan. Tasha plays an active roll in our exclusive Secret Slimmers Facebook group, motivating, inspiring and helping others on the plan. She has recently begun her own New You Plan journey and will be sharing her experience weekly. This week we catch up with Tasha who talks about her reasons behind her decision to lose weight.
Tasha, you spend so much time chatting to, motivating and inspiring others on the plan. What led to you deciding to start your own New You journey?
I was always a slim person. I played sports every day of the week when I was growing up. I was always a size 10/12 and toned, however it changed when I went to uni. I was only able to play one sport and I didn't change my eating habits as I was used to eating what I wanted when I was training all the time. When you are at uni and you have to cook for yourself, you choose the easy option when you don't have your mum there to cook you dinner, lol. The weight soon piled on and for some reason it didn't bother me at all because I was still exercising. I then had an accident which stopped me from playing sports and exercising and MY LIFE CHANGED! I was upset all the time, so I comfort ate, which in turn made me fatter. It was a vicious circle.
Is this your first time on the plan?
No, I have done plan before. I have had many day ones and I have never stuck to it more than 2 weeks. In the past I didn't have the right mind-set to carry on. I always gave in and failed miserably. But this time I have been 100% motivate and have not yet blipped! Woohoooo.
What made you decide to go back on the plan?
I have to go to a wedding in June and I always wear loose dresses but this time I really want to wear a skin tight dress that shows everything off. I have a big booty and I love it, I just really want a slim waist to actually show of my hour glass figure that I have buried underneath. I am going to be like a ginger Beyonce lol.
I hated going into shops like River Island and Topshop and not been able to get a pair of jeans that I felt comfortable in! Have you ever tried stuffing a turkey at Christmas? Well that's what I felt… stuffing my legs into a pair of jeans!!!
I never took any pictures before I started my journey which I know was
 silly of me but I couldn't bare seeing my chubby self in a picture. So the photo above was taken on week 3 of my journey.*
*Results may vary. This is not a guarantee
From then on I have been taking pictures to really show off my progress. They will be revealed as part of my blogs each week. I have been on plan for 6 weeks and I have lost a total of 29.5 lbs. I'm so happy with my progress and it just makes me even more determined to keep going!
Describe a typical day on the plan
I normally have my first product around 11.30am which is usually a bar or a shake depending on what mood I'm in. Before then I drink at least 2 litres of water – I pee A LOT!! Then I don't eat again until around 5.30pm when I have a double meal. My favourites at the minute are the Cottage Pie and Vegetable Chilli… soooo AMAZE!!!! However, my favourite is changing slightly since the NEW Pasta Carbonara has arrived. I can't even describe it – it's just sooo mouth-watering. I finish the day with a hot Chocolate Shake before bed time!
Tell us what non-scale victories you have achieved so far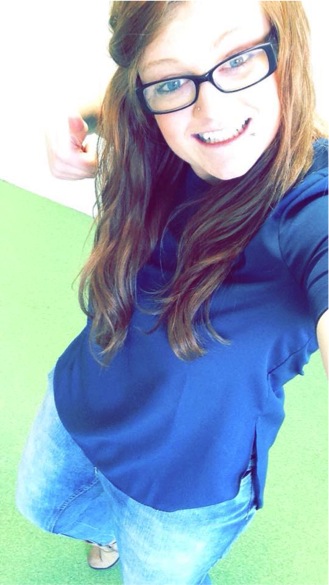 This has been so exciting for me! I never threw out any of the clothes that were too small on me because I was determined to fit back into them:
Getting my really lovely and expensive jeans on over my butt (it's a big butt)
Getting my good coat zipped up fully AND there is room to move!
Wearing my wellies without them scrunching at the bottom because they can now go over my calves
Wearing my size 12 top that used to cling to my boobs and belly but now it floats around without touching anything!
BOOOOOYAAAAAAAAAAA
We hear you have a bit of an addiction! Spill…
Confession time! I'm totally addicted to Secret Slimmers! I spend more time on Secret Slimmers when I am at home than I do on my own Facebook. I love it soooo much – everyone is so motivating and supportive and all the slimmers have really helped me with my journey!!!
Make sure to check back every week to follow Tasha's amazing New You Plan journey!
If you would like to undergo your very own 6 week transformation, check out our amazing 6 week BOOM Bundle offer here. Hurry… ends April 30th.