Diet Mindset

Summer Solstice 2021
Today, 21st June is the longest day of the year. After this day the days start to get a little bit shorter every day. This is the perfect time to recommit to your weight loss goals for 2021.
The Summer Solstice is such a beautiful and exciting time of the year and we want to help as many people as we can to break free from the lockdown blues & extra pounds gained and really embrace this new season and new beginning.
We have created a special discount code for you that will drop 1% each day for 10 days just like the sun drops by 1% each day.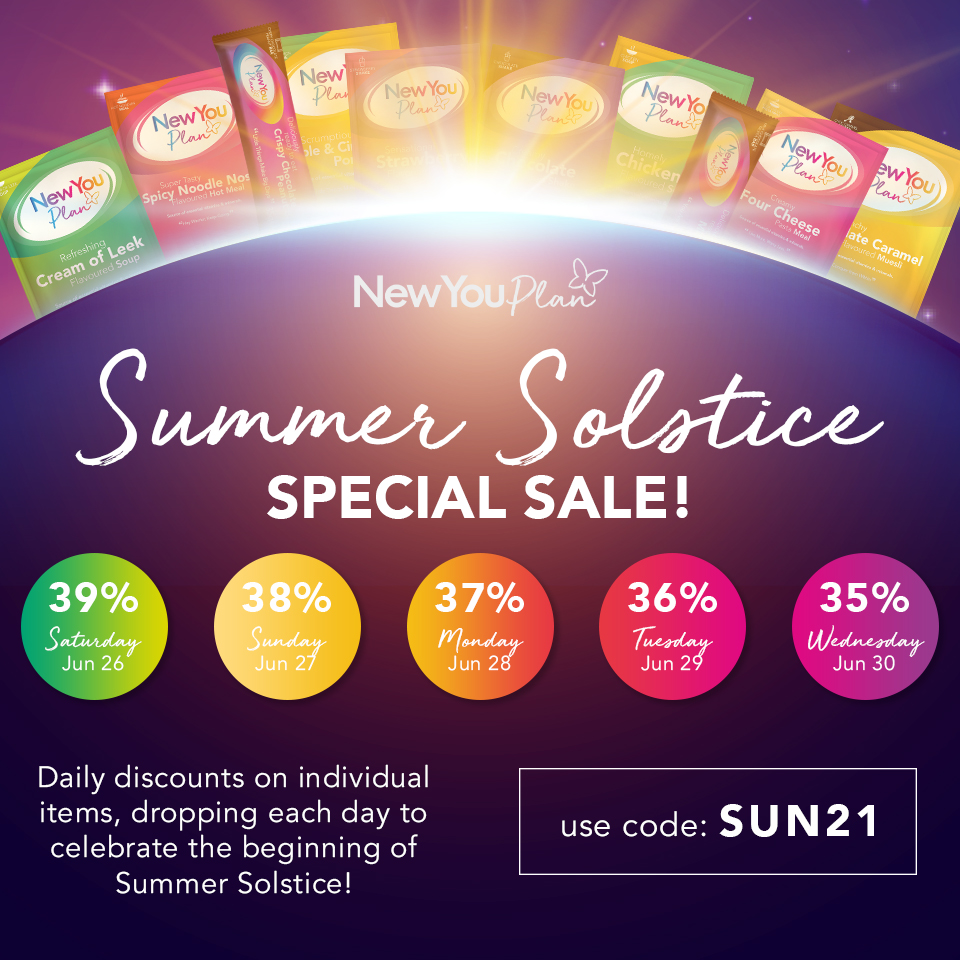 Monday 21st June – 44% Discount
Tuesday 22nd June – 43% Discount
Wednesday 23rd June – 42% Discount
Thursday 24th June – 41% Discount
Friday 25th June – 40% Discount
Saturday 26th June – 39% Discount
Sunday 27th June – 38% Discount
Monday 28th June – 37% Discount
Tuesday 29th June – 36% Discount
Wednesday 30th June – 35% Discount
Let your weight go down a little bit every day just as the sun goes down a little bit sooner every day. This Is a powerful time to set new intentions. At this moment in June, Astrologers believe the Sun is at its most powerful state. Use this time to take your power from the sun and implement it into your weight loss Journey.
Keep reading this week to find more ways the Summer Solstice can help with your weight loss journey…