New You Plan Blog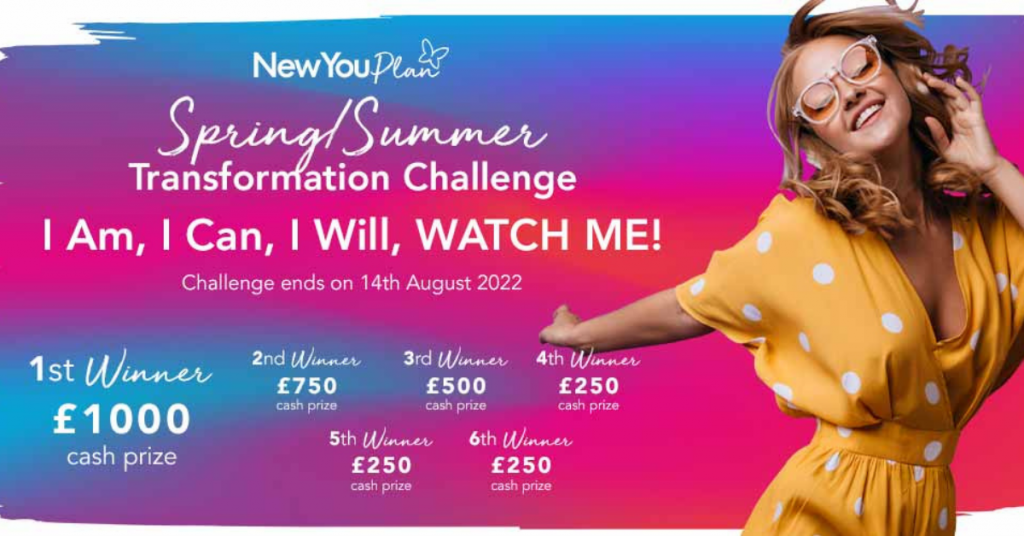 Spring & Summer Transformation Challenge Has Now Launched with £3000 Worth Of Prizes!
Bye-bye winter, hello Transformation Challenge and hurry up summer!
Winter seems a distant memory with spring now in full swing! the sun is shining more and more each day, that can only mean 1 thing, well 2 actually! Firstly, it means that summer is just around the corner. And two, a new Transformation Challenge has been launched!
Yes, the spring/summer Transformation Challenge has already started and there's a brand new prize pot to be claimed by 6 lucky people!
Here's what's up for grabs:
1st place prize is £1000 CASH
2nd place prize is £750 CASH
3rd place prize is £500 CASH
4th, 5th & 6th place prizes are £250 CASH
Previous winners…
We've already had so many inspirational winners, and here is what some of them have said about losing weight with New you:
Catherine won our New Year New You Transformation Challenge first-place CASH prize of £3000. She lost 15 stone in total with New you.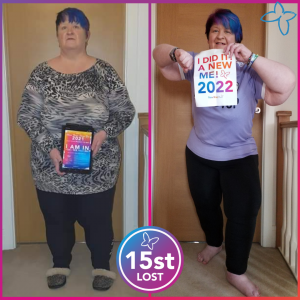 "My health has improved massively. I was always asthmatic but I've not taken my inhalers at all in the last 10-12 months. I don't have to stop walking to catch my breath anymore. The only regret I have is that I haven't found this plan earlier. "
Kerry came in second place in our New Year new you Transformation Challenge, losing 8 stone 12 lbs and taking home £2000 CASH.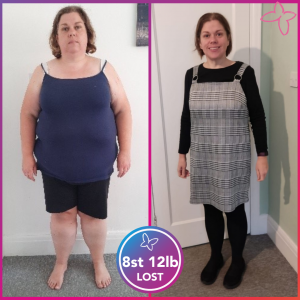 "My health has improved no end. My frame of mind has improved and my confidence has gone to a level that I have not had as an adult. I enjoy shopping now.."
Rebecca lost 7 stone and won £1000 CASH as the third-place winner in our New Year New You Transformation Challenge.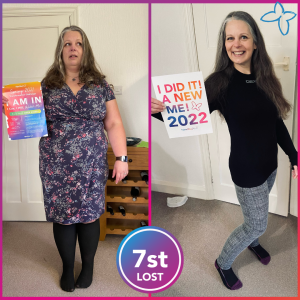 "I was able to go shopping and buy a size 10 top which I probably haven't worn since I was a teenager. I've had to wear a size 18 before so I've had to go buy sizes 10 and 12 which is awesome! It's not just my weight that's gone down, my body fat has gone down too. My heart rate has improved and my fitness has improved. You know, all my aches and pains have gone, yeah I just feel like a new person."
How you can enter…
You can achieve whatever weight loss goal you have with the products and support from New You. And you can enter our spring/summer Transformation Challenge at any point in your journey.
It's super simple and FREE!
All you need to do is take a clear full length photo holding this or any previous 'I am In' poster to be considered. Take your after photo with the reverse side of this poster and submit both photos by email to [email protected] to be entered by 1th of August 2022.
Download your "I AM IN" Poster below:
If you prefer to keep your before photo and submit your before and after photos together that is fine!
You can join the competition at any time but the sooner you do the better chance you will have of creating the WOW transformation that could win you first place and £1,000
Good luck!
When entering please consider that your photos and story may be used for advertising and promotional purposes by our company.