Before & Afters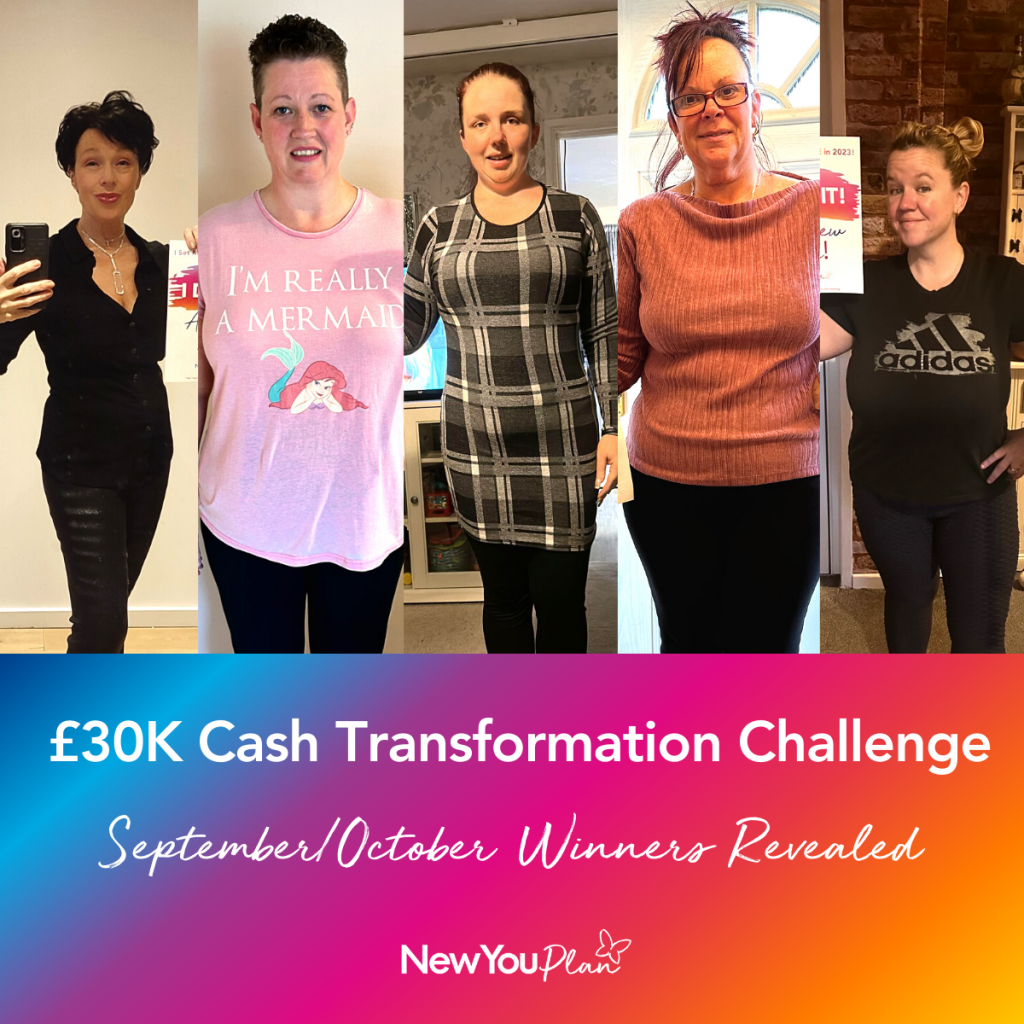 Sept/Oct Transformation Challenge Winners Revealed
Drum roll please…We are so excited to share the WINNERS of our Sept/Oct Transformation Challenge. 5 winners have each won £1000 cash, bringing the total amount given away to £25,000 so far!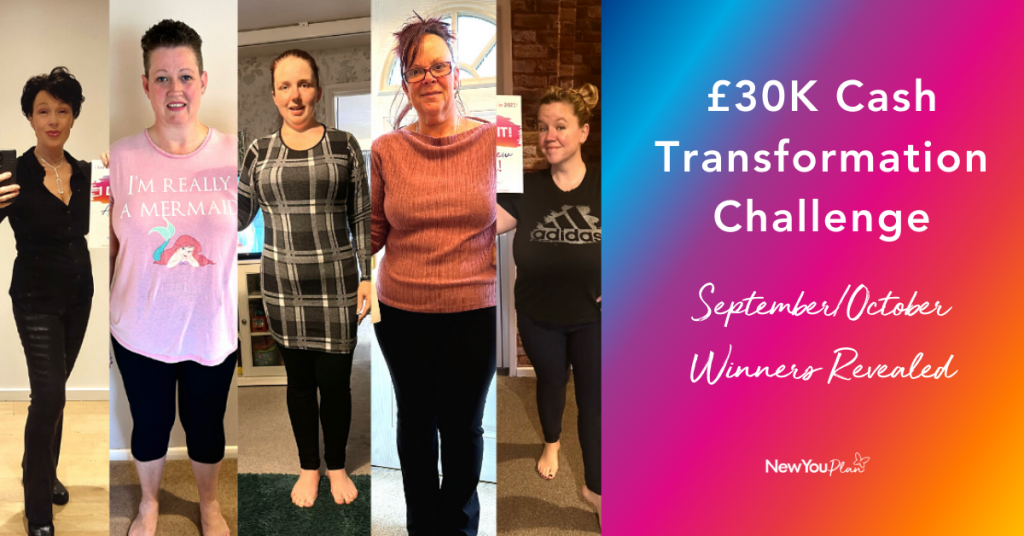 This year, we decided to do things differently! Our key goal of 2023 is to keep customers as motivated as possible so instead of our usual quarterly challenges, we launched one MASSIVE year long Transformation Challenge, with winners announced every 2 months. In total, we are giving away a HUGE £30K in cash prizes (£5000 every 2 months) and we are delighted to reveal that the fifth set of winners have been chosen.
We are now into the final part of the year which means that we've given away of total of £25,000 cash! We've been blown away by the response to our Transformation Challenge! We love that it is keeping so many people on track to achieving their goals.
And now it's time to reveal our Sept/Oct winners! Let us introduce you to our WINNERS…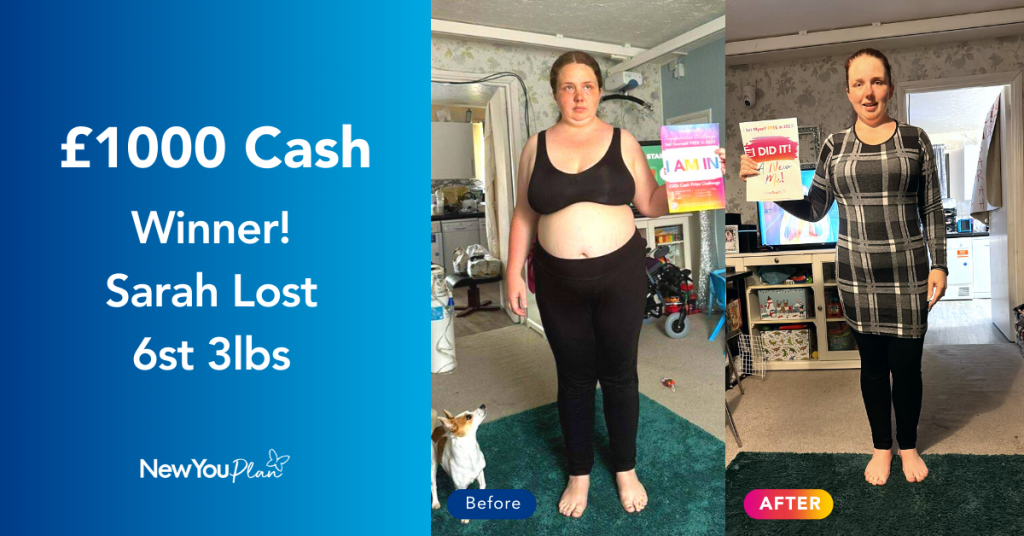 Sarah Lost 6st 3lbs & WON £1000 Cash
"So much has changed…I can now join in and play with the kids without getting out of breath, I now enjoy clothes shopping, I make an effort and take pride in how I look, I enjoy going to the gym, I get lots of compliments, I feel so much happier and definitely healthier. The New You Plan is now part of my life and always will be. That is 6 stone gone forever. Hopefully getting to my target of 8 by Christmas."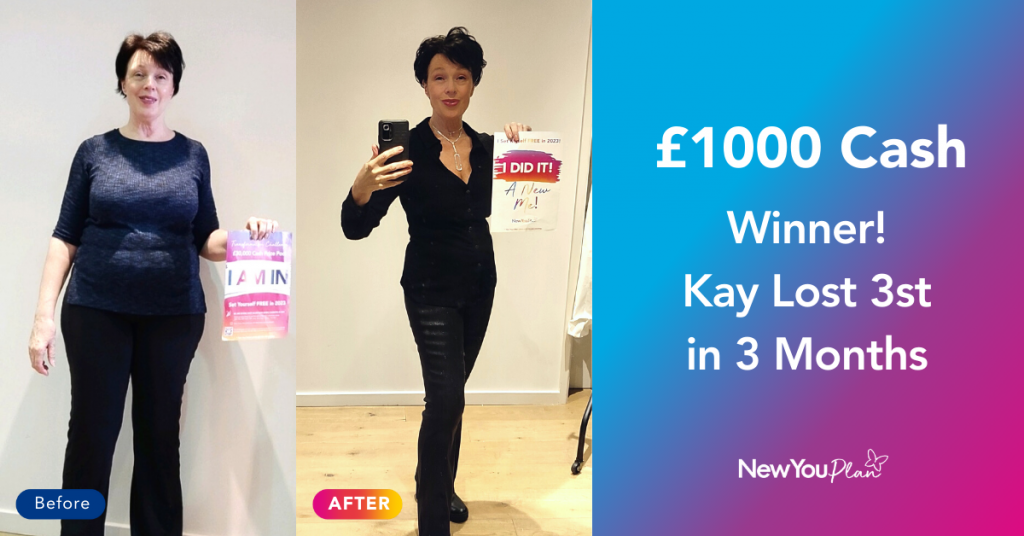 Kay Lost 3st in 3 Months & Won £1000 Cash
"The New You Plan has been a complete revelation for me. In just over 3 months I have lost just over 3st on the Plan and feel amazing. I've had so many compliments about how different I look and friends have joined the Plan after seeing me. I do keep raving about it! I love the meals, it's so convenient and organised to follow and the results speak for themselves. Also I want to encourage those at my age that it certainly is possible to change for the better."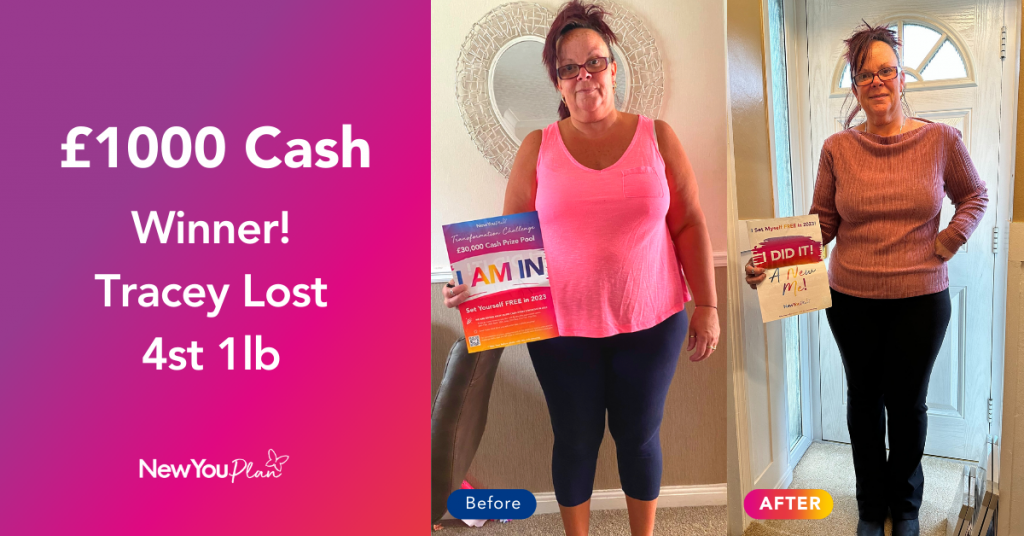 Tracey Lost 4st 1lb & Won £1000 Cash
"I couldn't feel more proud of myself. I am loving how I look and buying new clothes gives me such a good feeling that I haven't felt for years. I am over the moon and have had so many compliments and people asking me how they can do the same."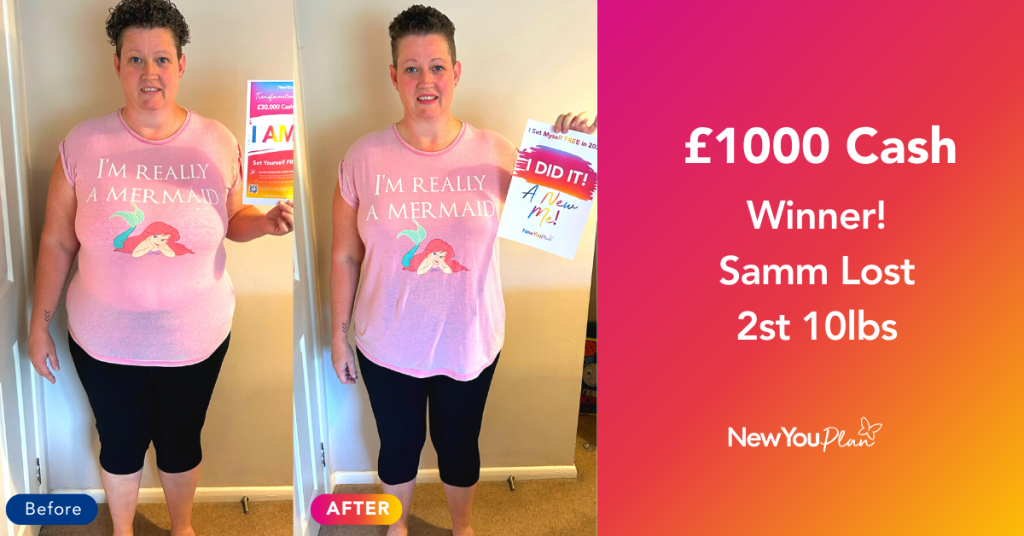 Samm Lost 2st 10lbs & Won £1000 Cash
"I feel so much happier and in control of my eating and my body now. I'm starting to get back into my favourite Disney clothes and I've got my mojo back, wearing make up again and taking a pride in my appearance, something that vanished when I was so big. I'm looking forward to family trips and enjoying adventures with my children. And I've chosen a fab swimsuit for our trip in February."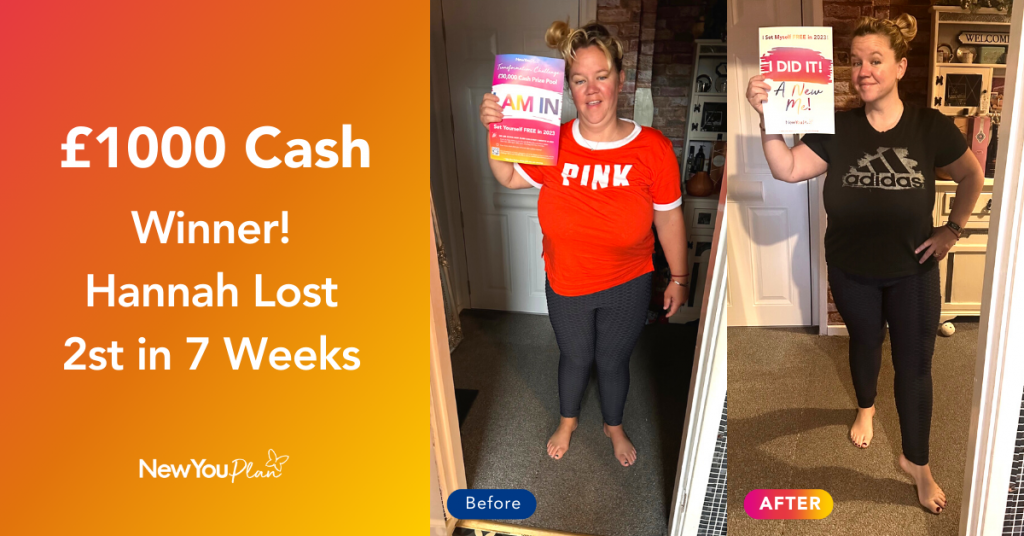 Hannah Lost 2st in 7 Weeks & Won £1000 Cash
"Structure! Routine!! And EASYYYYYYYYY to follow, I've got my life back!! I started on the 6th of September 2023 and now on the 28th October 2023 I'm 2 stone down and smiling!!! I'm walking and playing with my dog which I struggled to do before finding The New You Plan."
CONGRATULATIONS EVERYONE!
We'll be sharing each winner's story over the next few weeks so expect loads of motivation coming your way.
Fancy seeing your photos here & WINNING cash?! You still ONE FINAL CHANCE to enter…

Our final deadline of 2023 is:
That means you have from now until the New Year to create your transformation. If you entered earlier this year and didn't win, you can still enter again. already entered and haven't won, please keep submitting your photos. Just remember to take your "I AM IN" photo now so that you will have amazing before and after photos.
Get all the details in this dedicated blog post here.