Diet Mindset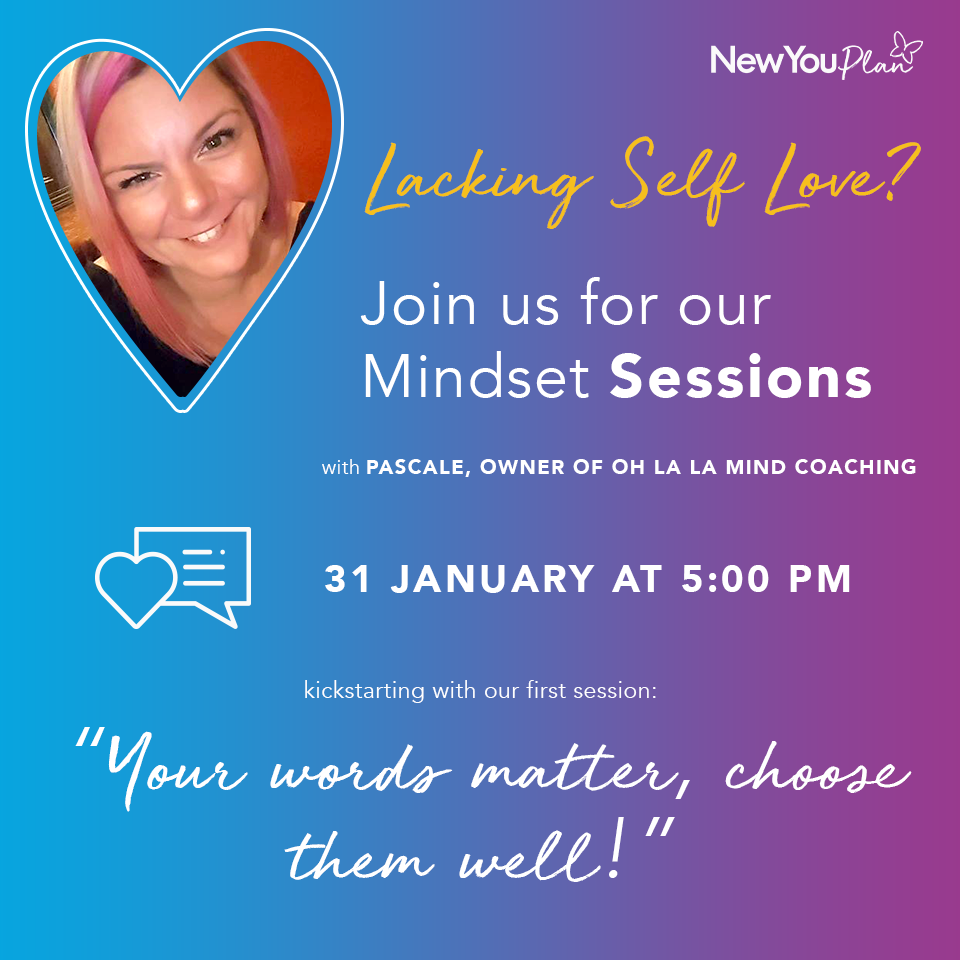 Self Love – Why is it important and where to start?
Join our Mind Coach, Pascale, and learn about self-love this Sunday night at 5pm!
If you're starting on The New You Plan or struggling to keep motivated, then don't miss our self-love themed live session with our Mind Coach Pascale Giordano this Sunday 31st January at 5pm.
The session is the first of five, focussed around self love taking place over the next month aimed at helping you to achieve your weight loss goals.

---
Mind set and weight loss go hand in hand.
Wouldn't it be great if you could change your attitudes and thoughts about your weight and body from negative to positive?
Losing motivation, over-eating or snacking? Improve your relationship with food and learn how to become your own best friend, stop your self-criticism and allow your words to empower you by joining Pascale this weekend.
Understand that the words you say make you feel a certain way, which affects the actions you take or don't take.
Become aware of the stories you say to yourself and start telling yourself better stories to help you to move forward and see yourself and the world in a more useful way.
Start having good thoughts, especially about yourself, as the way you see yourself is how people will see you too.

Why Self-Love?
Self-love is the most important topic in life and most people don't know how to do it.

You are born worthy and lovable, but life happens and sometimes we forget.
It's time to take your power back to really love yourself through conscious decisions and small actions that will allow you to fully show up for yourself so you have better relationships with yourself, with others and with your body.

Want to join us?
Join our Secret Slimmers Group on Facebook to watch this Live Self Care Session with Pascale. Click here to join!

---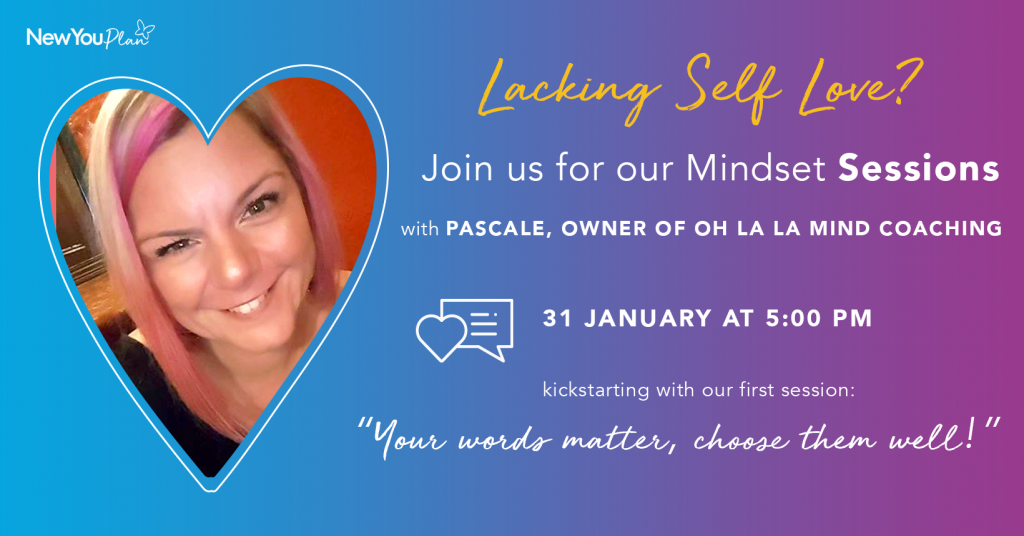 ---

Put yourself first and join us at 5pm this Sunday!