Before & Afters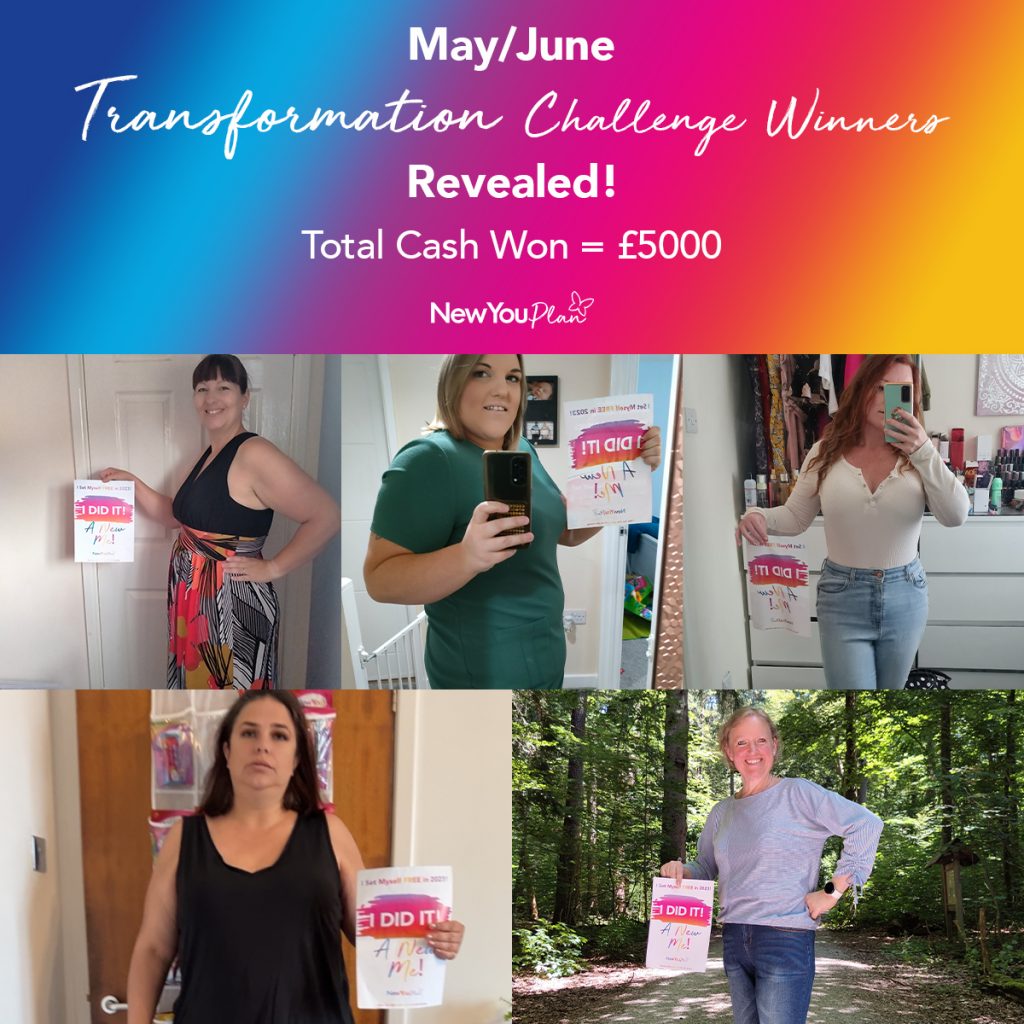 Our May/June Transformation Challenge Winners- x5 £1000 Cash Prizes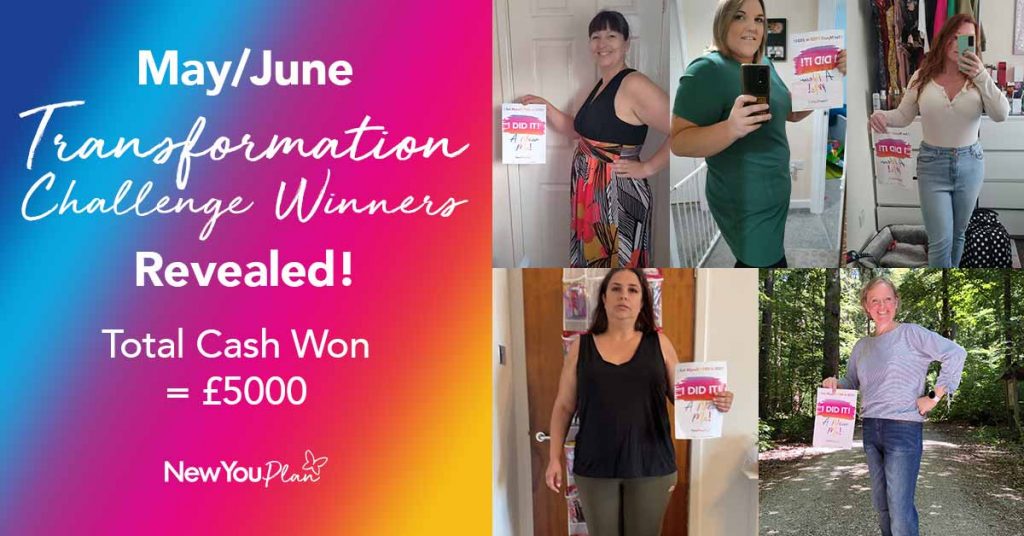 Drum roll please…We are so excited to announce the WINNERS of our May/June Transformation Challenge. Check out the fab results of these worthy winners…
This year, we decided to get things started with a BANG! Instead of our usual quarterly challenges, we launched one MASSIVE year long Transformation Challenge, with winners announced every 2 months. In total, we will be giving away a HUGE £30K in cash prizes (£5000 every 2 months) and we are delighted to reveal that the third set of winners have been chosen.
We are now half way through the year which means that we've given away of total of £15,000 cash! We've been blown away by the response to our Transformation Challenge! We love that it is keeping so many people motivated to smash their goals this year.
And now it's time to reveal our May/June winners! Let us introduce you to our WINNERS…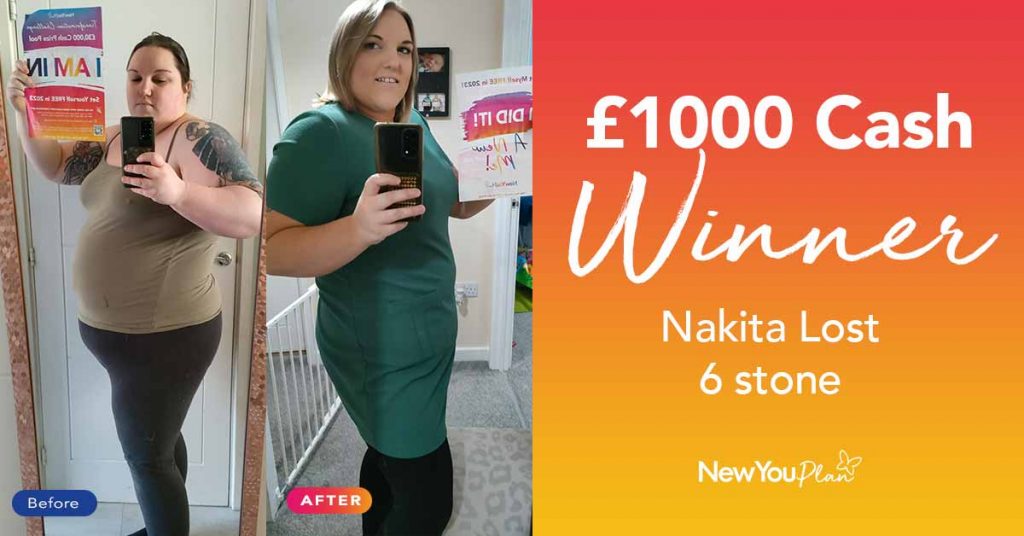 Nakita Lost 6 stone & WON £1000 Cash!
WOW, WOW, WOW! What an amazing transformation. Nakita has lost 6 stone and looks amazing!
Nakita said: "New You has changed my life significantly. Before New You I was lethargic, never going out. I became a recluse. I was on multiple medications and my doctors were on about prescribing more or upping the dosage. My hips were also starting to really deteriorat. Since losing all this weight I have had more energy to take my son out more. My doctor has also now changed my medications. I have dropped one of my blood pressure meds and I have dropped both my diabetic medicines completely as my levels are now non diabetic levels!! I have been diabetic since I was 14!"
What incredible changes Nakita has seen to her health! We can't wait to share her full interview with you soon.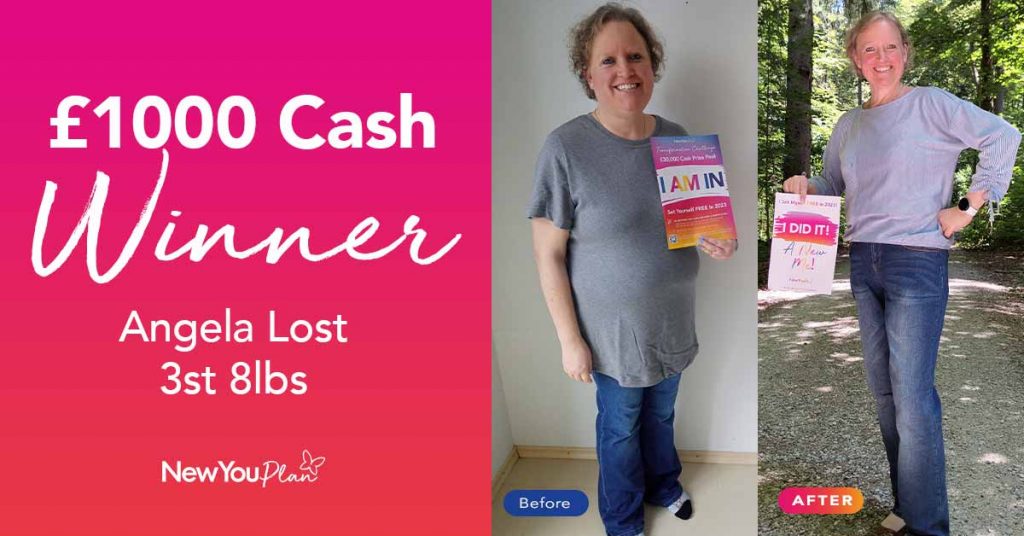 Angela Lost 3st 8lbs & WON £1000 Cash
WOW! Angela has aged backwards! She looks amazing. 3st 8lbs down and she is just glowing!
Angela said: "I found The New You Plan, my life saver. I am a new me! Not only did the weight drop and I got more confident, I also got rid of my diabetes. My doctor was shocked at what I achieved. I now can get rid of my diabetes medication. My liver recovered and the fat in there is gone as well. I am so happy with my results. I did it."
We're s happy Angela has seen big improvements to her health. Stay tuned for her interview, coming soon.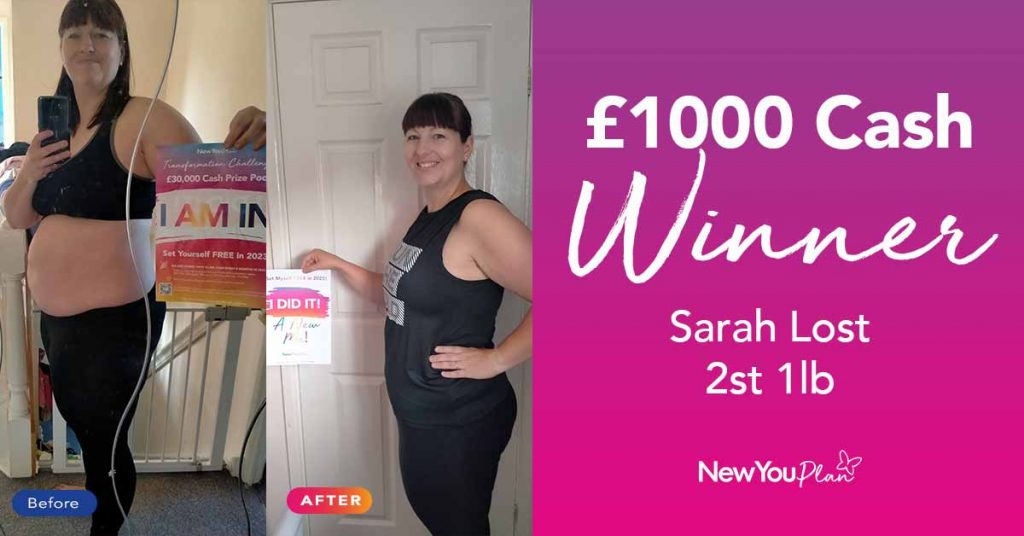 Sarah Lost 2st 1lb & WON £1000 Cash
How fabulous are Sarah's before and after photos?! We love that she wore the same clothing, which really shows off her weight loss.
Sarah said: "Now that I've lost weight I don't feel so wobbly as I move. I now no longer shy away from mirrors or photos with my family and I'm getting so many compliments on my weight loss. My confidence is growing and I'm getting more adventurous with the colour of my clothing. I'm looking forward to our family holiday this summer and proud of myself for how far I've come!"
We're so proud of you too, Sarah! A massive congratulations. We can't wait to hear more about your journey soon.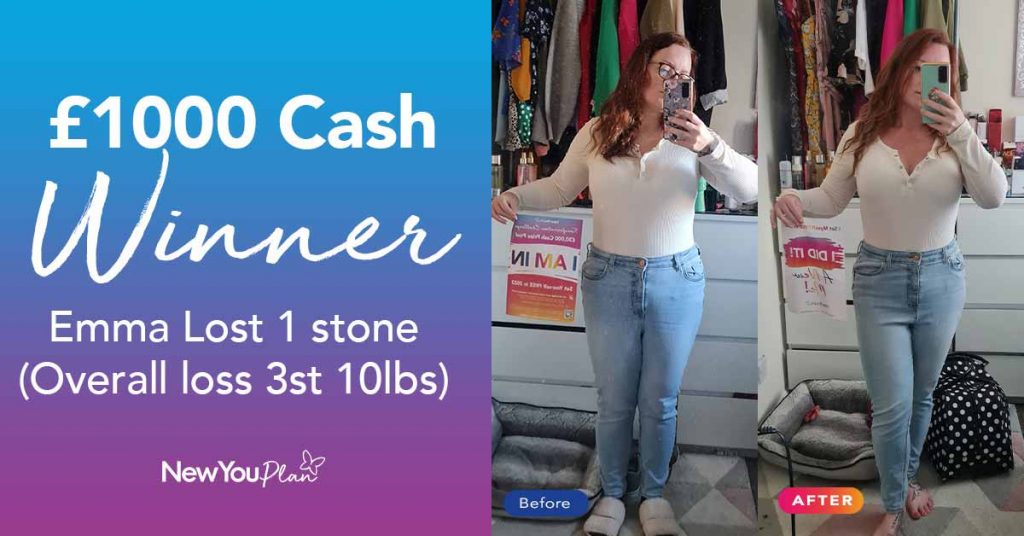 Emma Lost 1 stone & WON £1000 Cash (Overall weight loss 3st 10lbs)
Emma initially lost 2 stone 10lbs between August 2022 & January 2023. Since joining the challenge, she has lost another 1 stone, bringing her total loss to 3st 10lbs.
Emma said: "I started the plan on 1st August 2022 and weighed 14st 13lbs. I began plan to lose weight and get my high blood pressure under control. My blood pressure is now in normal range (120/80). I'm not just changing my shape and weight with the plan, I'm also changing my mindset and how I view food."
We can't wait to share Emma's full interview soon.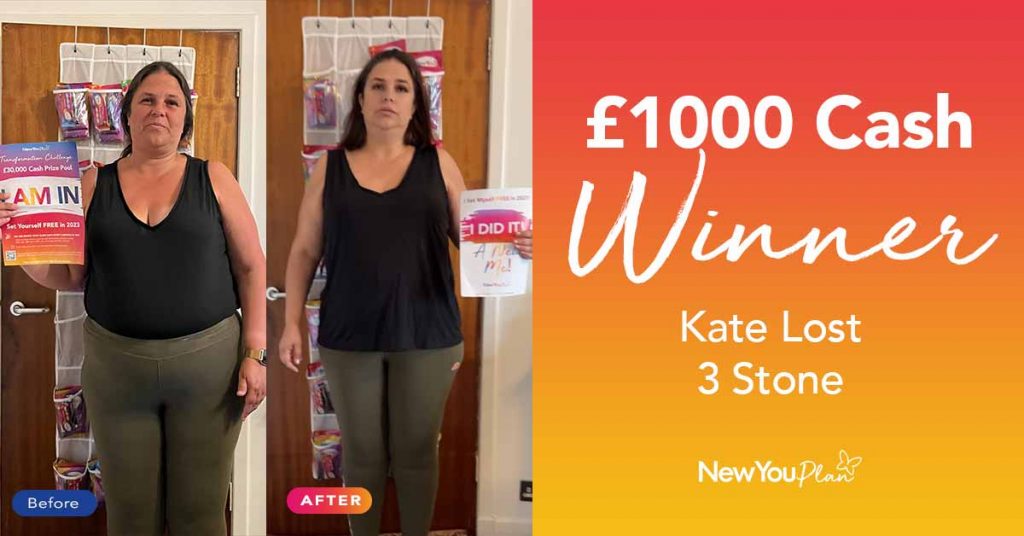 Kate Lost 3st & WON £1000 Cash
WOW! 3 stone down and £1000 richer! Kate's transformation is fabulous!
Kate said: "I am so happy I found New You! It's so easy to follow and the meals are so tasty. I have gone from 20 stone to 17 stone in just 10 weeks and down two dress sizes. I have more energy and I am happier with myself. I don't mind having my picture taken and am not ashamed of what I look like anymore. New You is not just a diet, it's so much more. It has boosted my confidence in more ways than I could ever have imagined. I am happy and I look forward to the next stage of my journey. Thank you new you"
A massive congratulations to Kate! We'll be sharing her story over the next few weeks.
CONGRATULATIONS EVERYONE!
Fancy seeing your photos here & WINNING cash?! You still have 3 more chances to enter…

Our next deadlines are:
31st August 2023
31st October 2023
31st December 2023
Remember, you don't have to be at your goal. You can enter every challenge if you wish. So if you've already entered and haven't won, please keep submitting your photos. If you don't want to enter until you reach your goal, that is absolutely fine too. Just remember to take your "I AM IN" photo now so that you will have amazing before and after photos.
Get all the details in this dedicated blog post here.