#Mchallenge


New You Plan #Mchallenge Week 2 Winners

This autumn we're determined to make a difference to as many of our customers' lives as possible. In a real effort to do this, we thought about how we could keep each and every one of you motivated and on track to smash your weight loss goals before Christmas… Enter the #Mchallenge!
Launched earlier this year during spring, our customers have raved about the #Mchallenge ever since! And because we like to do what we're told, we've brought it back… but obviously it's BIGGER and BETTER!
With your New You journey comes a whole change in #Mindset, and the #Mchallenge is all about changing from the inside out. During your time on plan, we educate our customers on the importance of building in healthy habits for a healthy mind, healthy body and healthy lifestyle. Why do we do this?… Because we're more than just a diet meal company! We truly believe that losing weight shouldn't be a short term fix. It is our mission to help as many customers as possible not only get to their healthy target weight, but change their #mindset in the process, to ensure they keep that weight off for good, by installing lots of healthy new habits.
With changing your #mindset and rediscovering who you are comes #moving out of your comfort zone. While that means different things to different people, we just love how on board everyone is getting. And as we round off the second week, we're delighted that customers have really upped the ante and pushed their boundaries! We've been flicking through Facebook, Twitter, Pinterest and Youtube and are so in AWE of their efforts to show their families and friends just how #motivated they are, by sharing photos and snippets of their New You Plan journey publicly on social media.
This week week we've seen it all! From wall climbs to fist pump moments, words of encourage for other slimmers and amazing weight loss results, we've LOVED every #moment of it!
But before we jump in and reveal some of this week's posts and winners do YOU like the sound of this?
Fancy seeing your face here next week?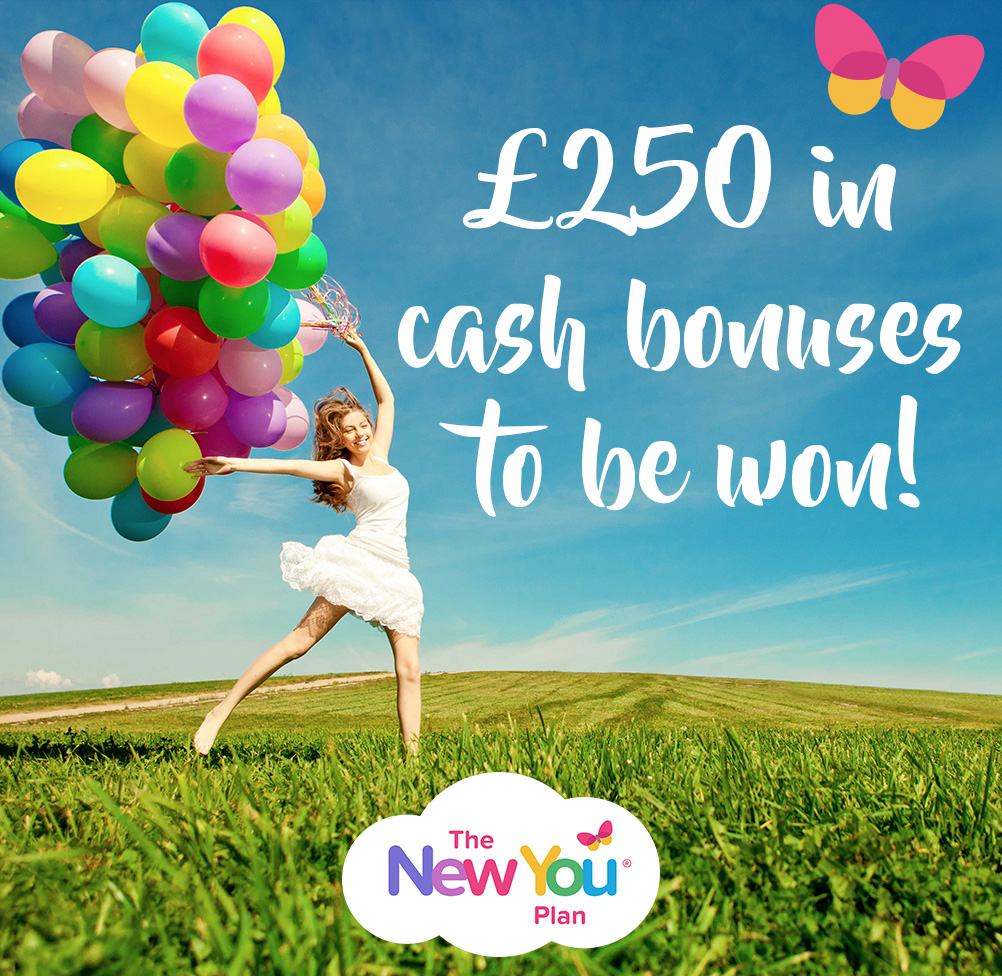 We want as many customers as possible to take part in our #Mchallenge. Why? Because by jumping in and getting in on the action, you'll be changing not only your life, but inspiring others in the process!
This is what last week's winner Lynn Stoneman had to say about the #Mchallenge:
"Losing weight with The New You Plan has been amazing for my life in general. I have soo much more energy and enthusiasm and I am loving taking part in the #Mchalllenge – I love how The New You Plan encourages us all to have fun, and get active and think positive and inspire others! Plus it's great to win prizes just for having fun and improving your life!"
All you need to do is get in on the action by sharing photos on your social media accounts with the hashtag: #Mchallenge. It might seem like a bold move but we say be PROUD of your achievements and inspire your friends and family in the process. Whether it's a fist pump victory, a new fear overcome or an amazing achievement, we want to know! Whether you're on Facebook, Instagram, Pinterest, Twitter or Youtube, get sharing for your chance to WIN BIG!
And next week, we're ramping things up! We have a cool £250 worth of cash prize bonuses to be won!
Plus, we have an EXTRA BONUS! Share all of your 36 #Mchallenge photos on social media before 20th December, email a link of your social media account to: [email protected] & we'll enter you into a prize draw to win a cool £250 cash, just in time for Christmas!
FREE #MChallenge Wall Chart
And to make things even easier for you, we've created a FREE Wall Chart to help you get your #Mchallenge underway. Simply click on the link below to download it, print it out, stick it on your wall, share your posts on social media and tick of those challenges!
So back to this week, check out just a few of our favourite #Mchallenge posts 

❤️…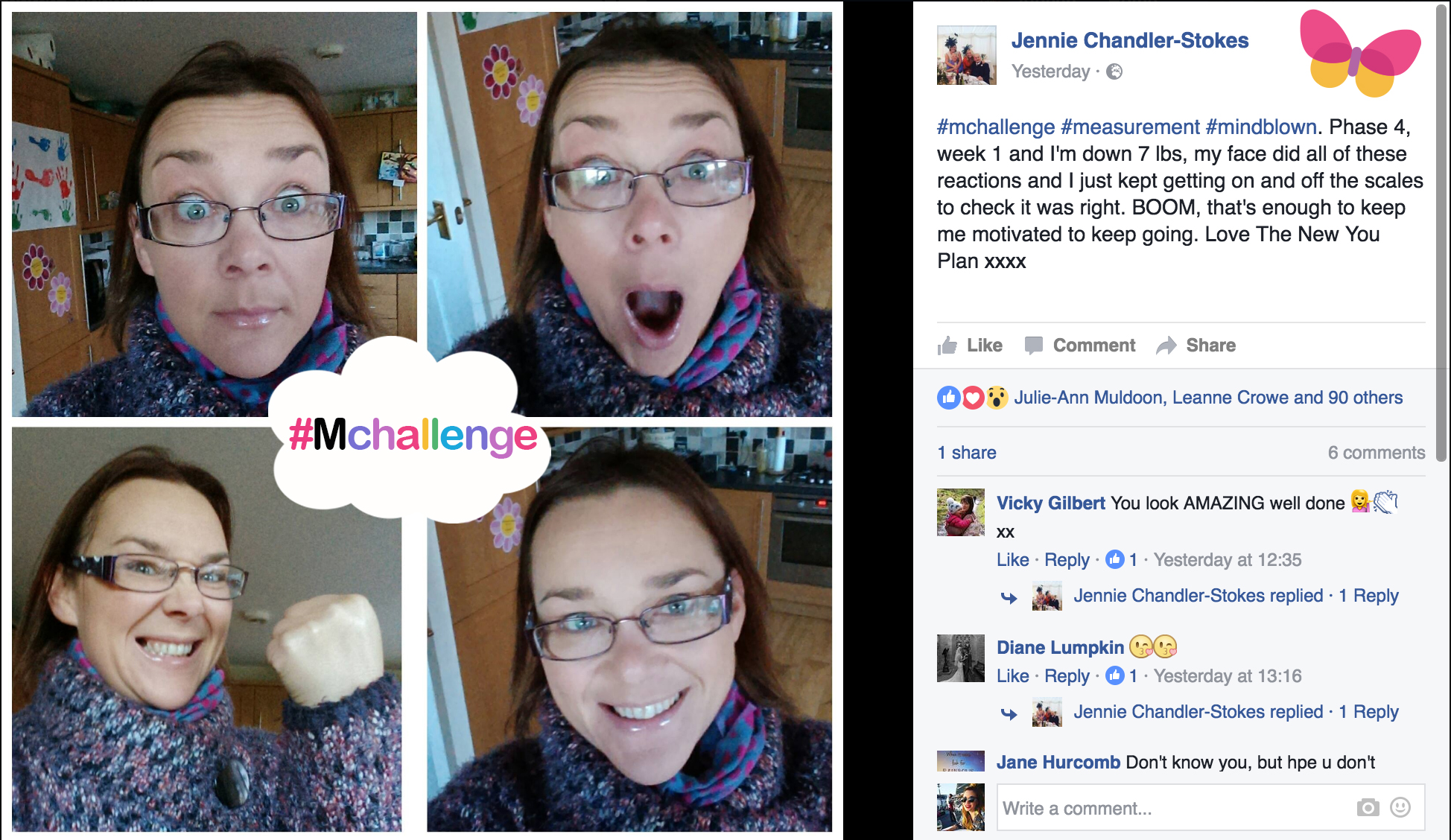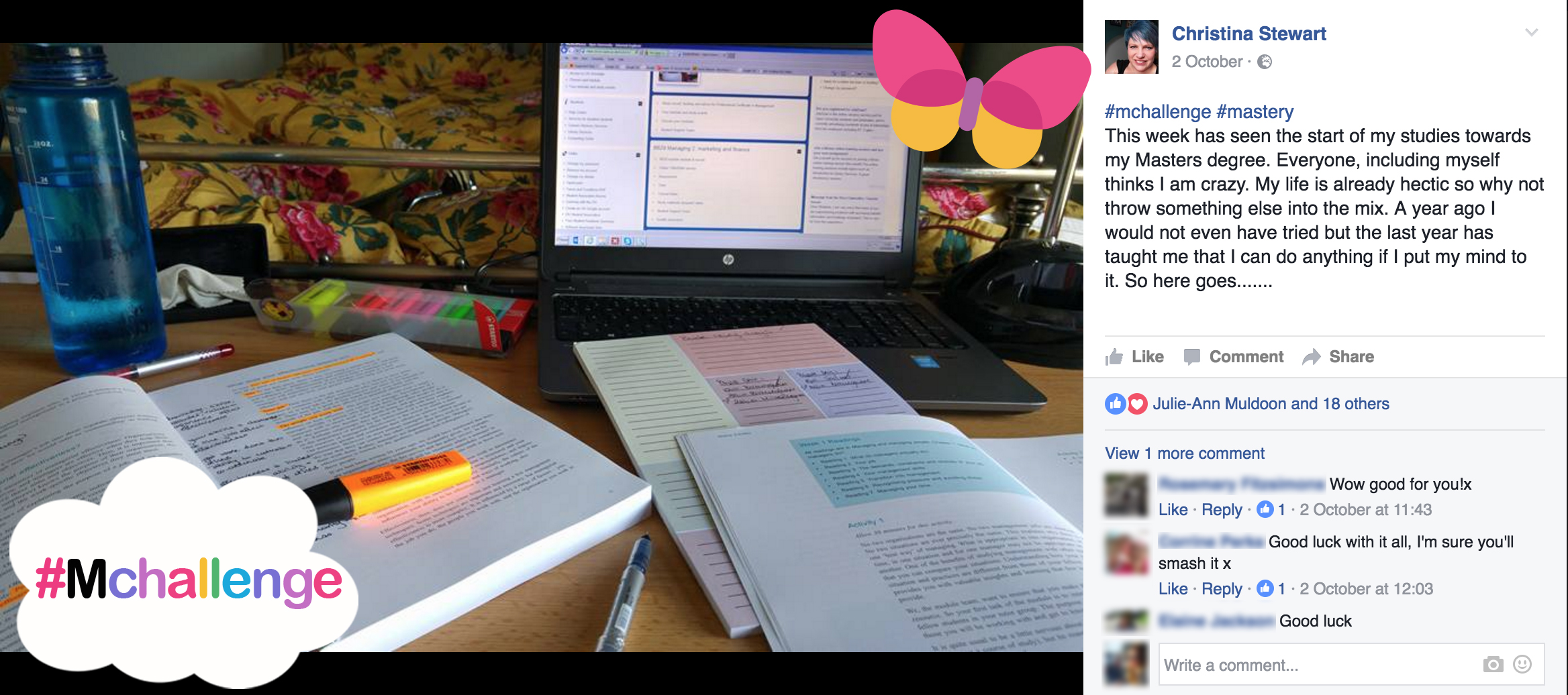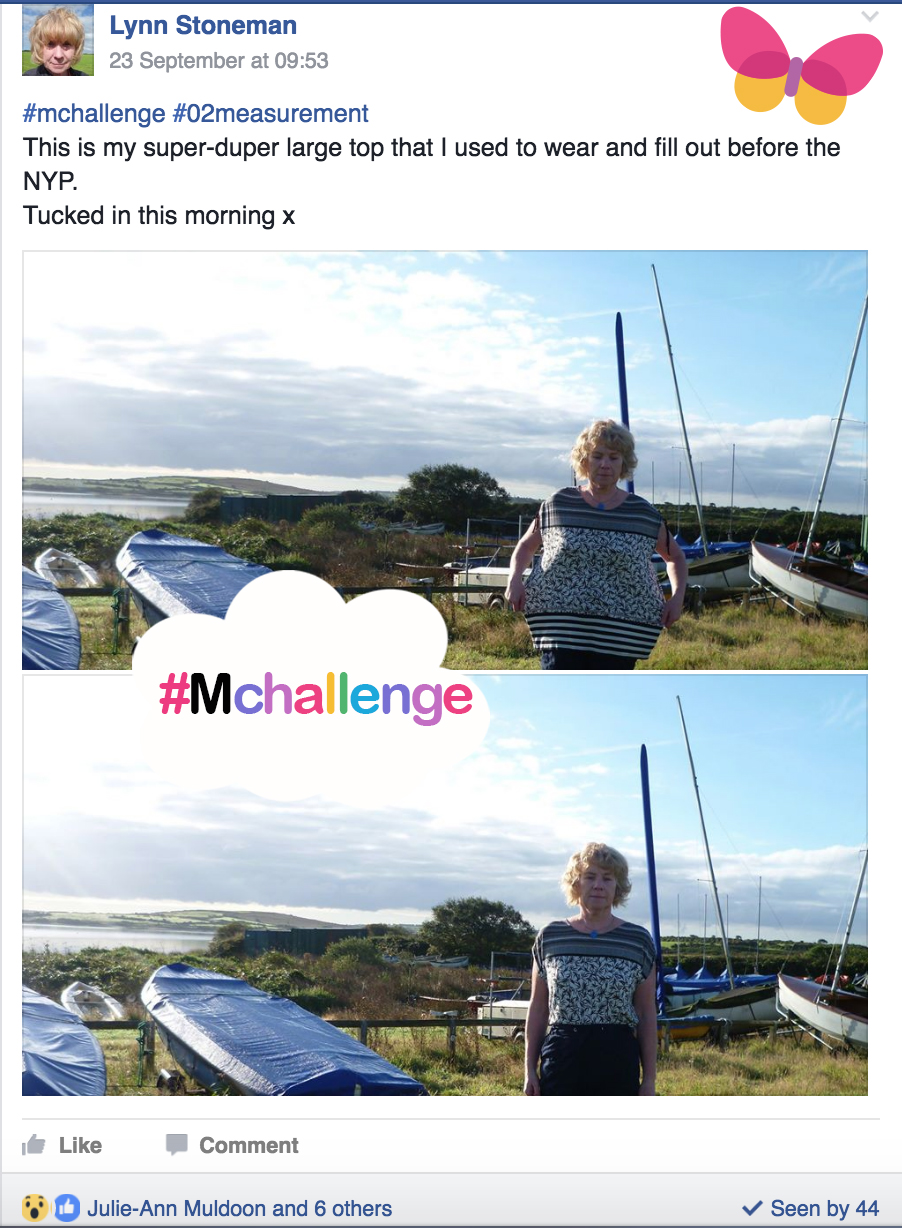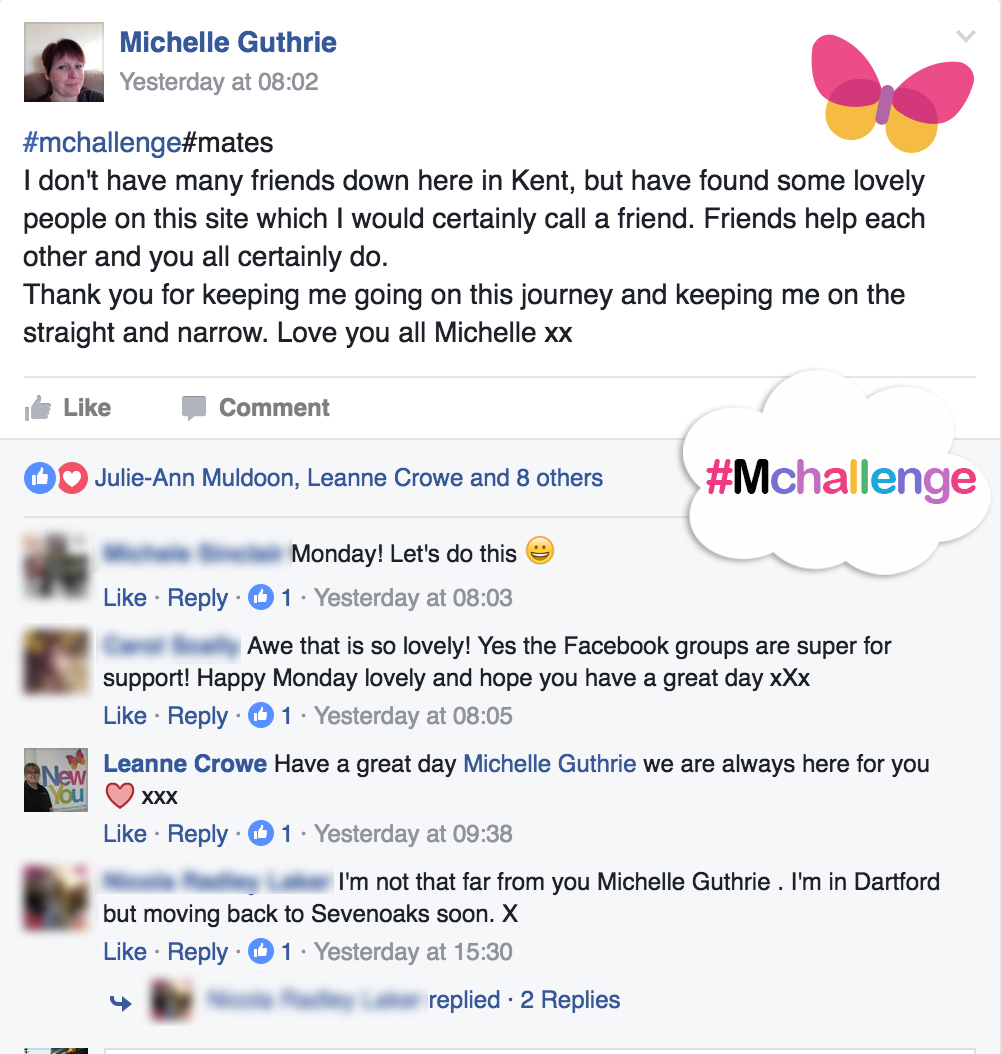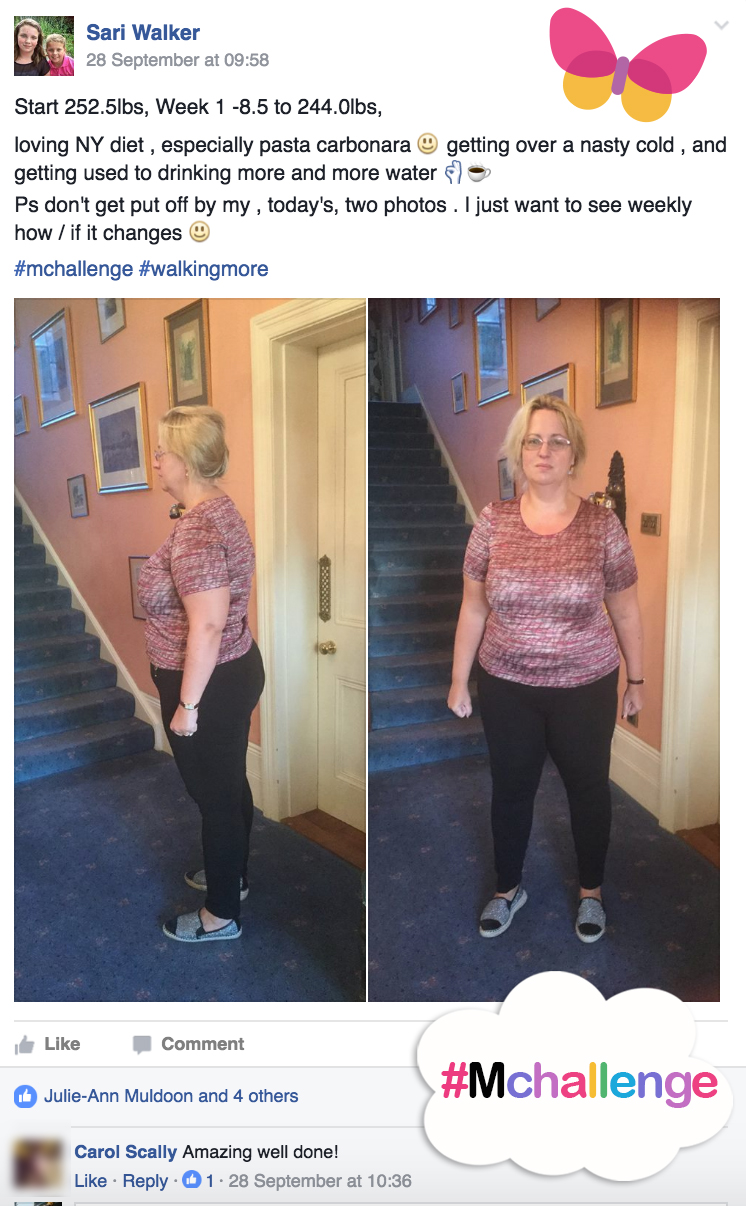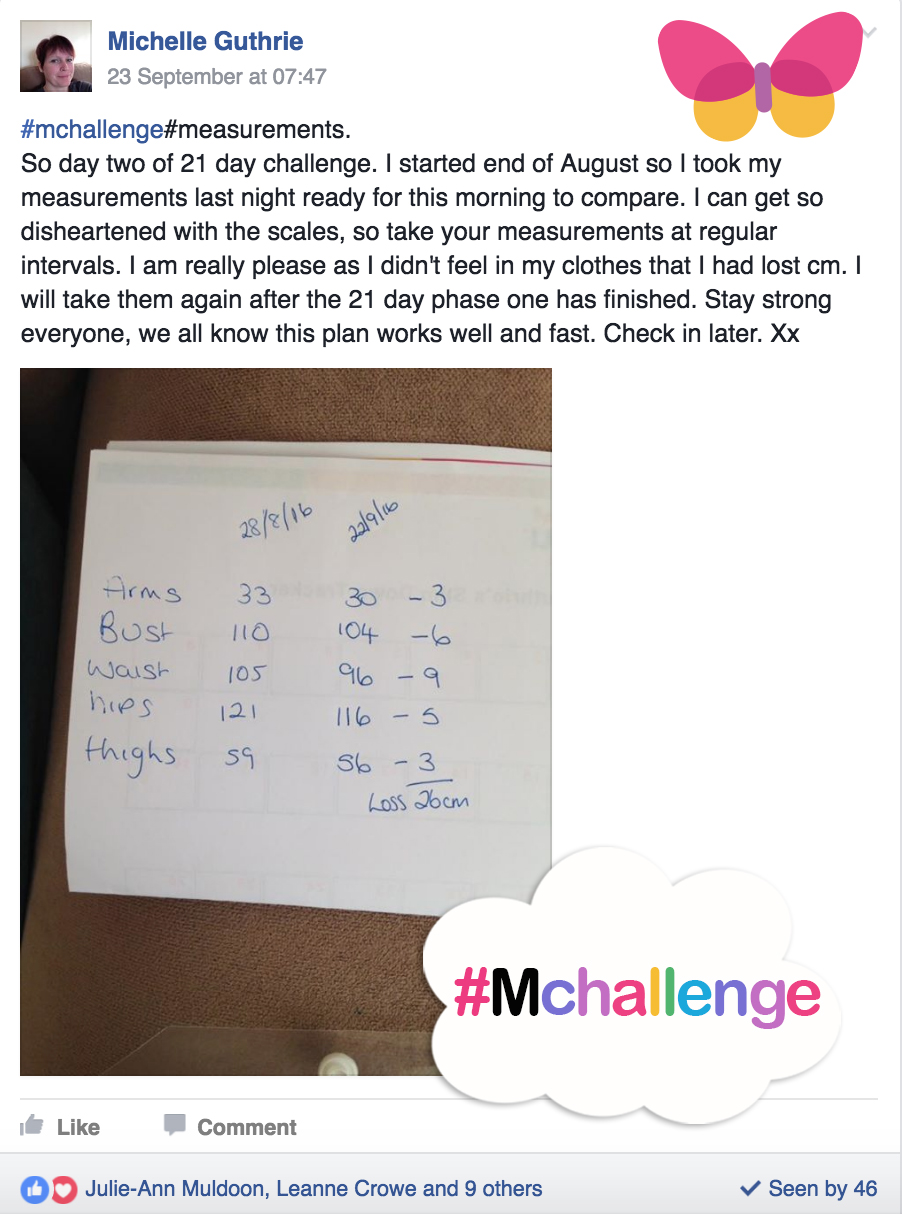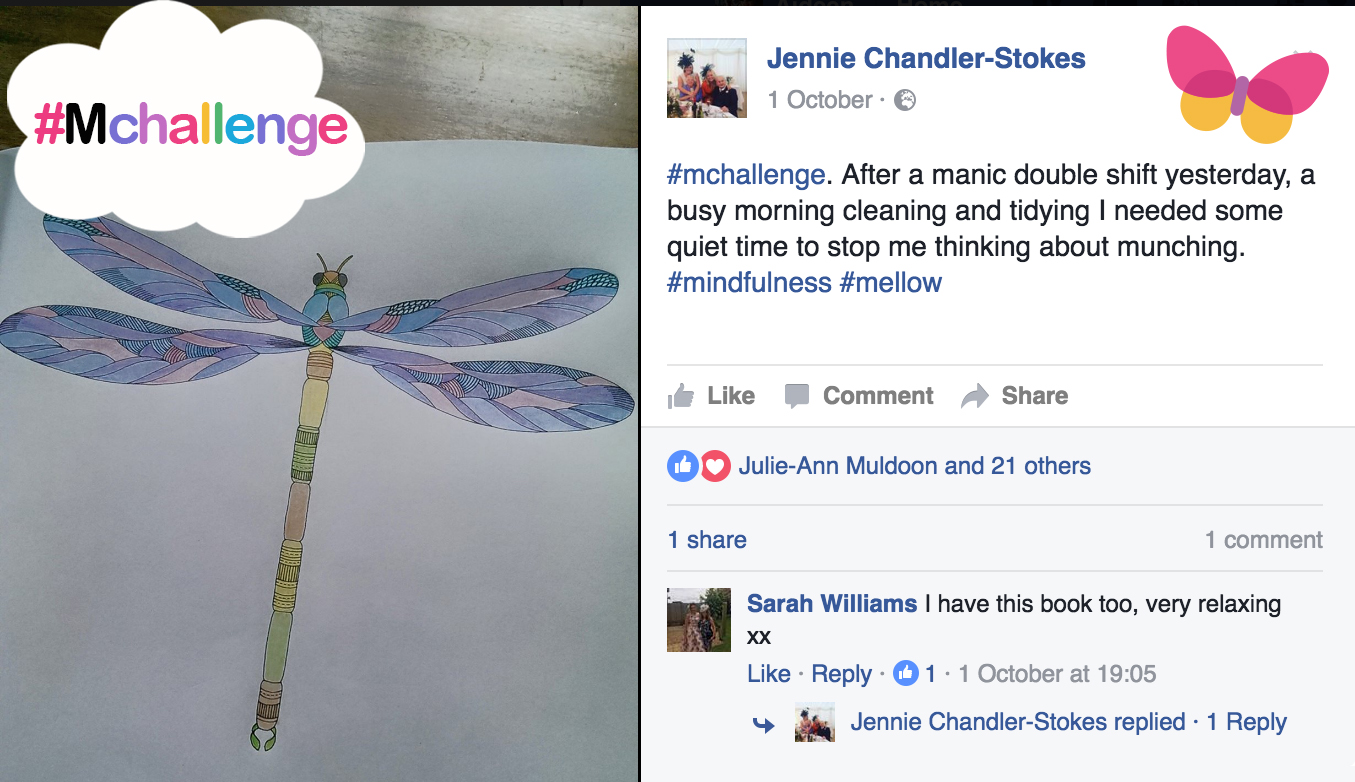 And the winner is…
They say there can only be one winner but because we do things a little differently at The New You Plan, this week we have not one but TWO winners!
First up is the amazing Jennie Chandler-Stokes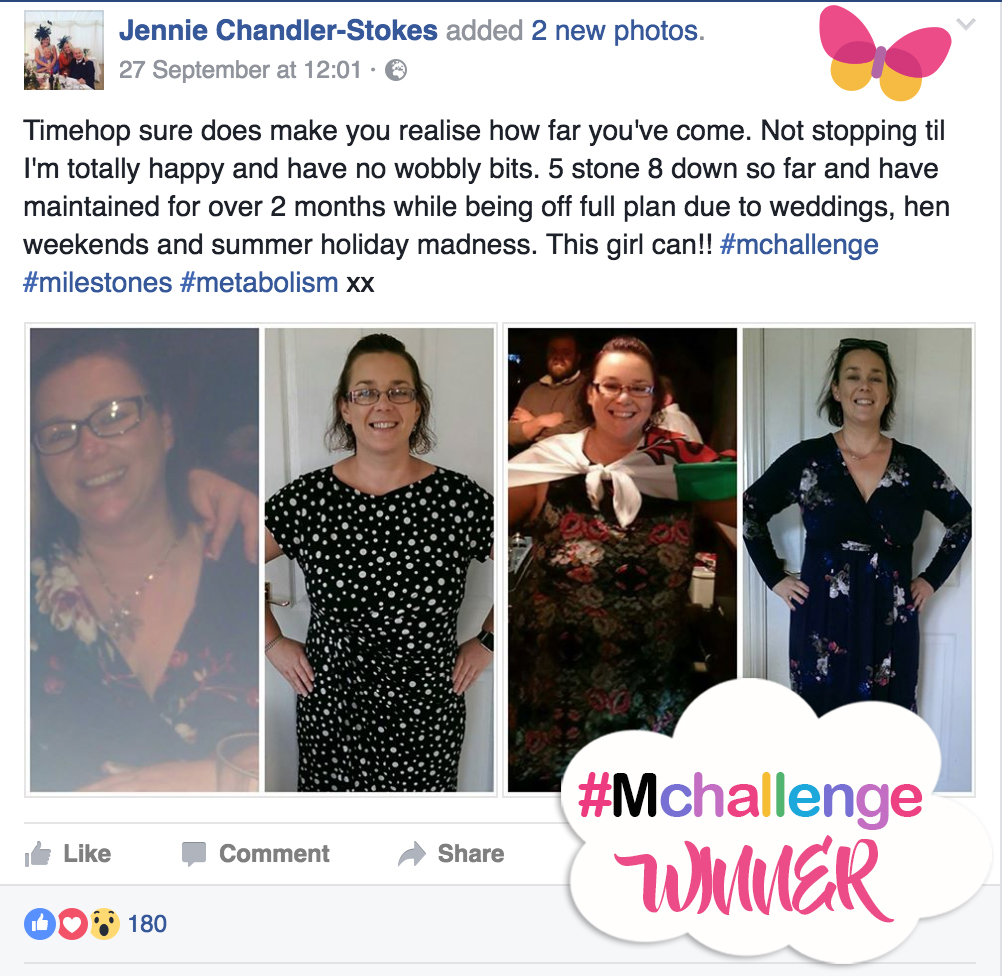 This week Jennie has been flooding our newsfeed with tonnes of posts and we love them! This girl has the perfect #mindset needed to go after exactly what you want. There were a few posts that caught our eye but in this post we were blown away but how she proudly shows off her amazing new slimline silhouette! This girl definitely can!
Next up is daredevil Christina Stewart!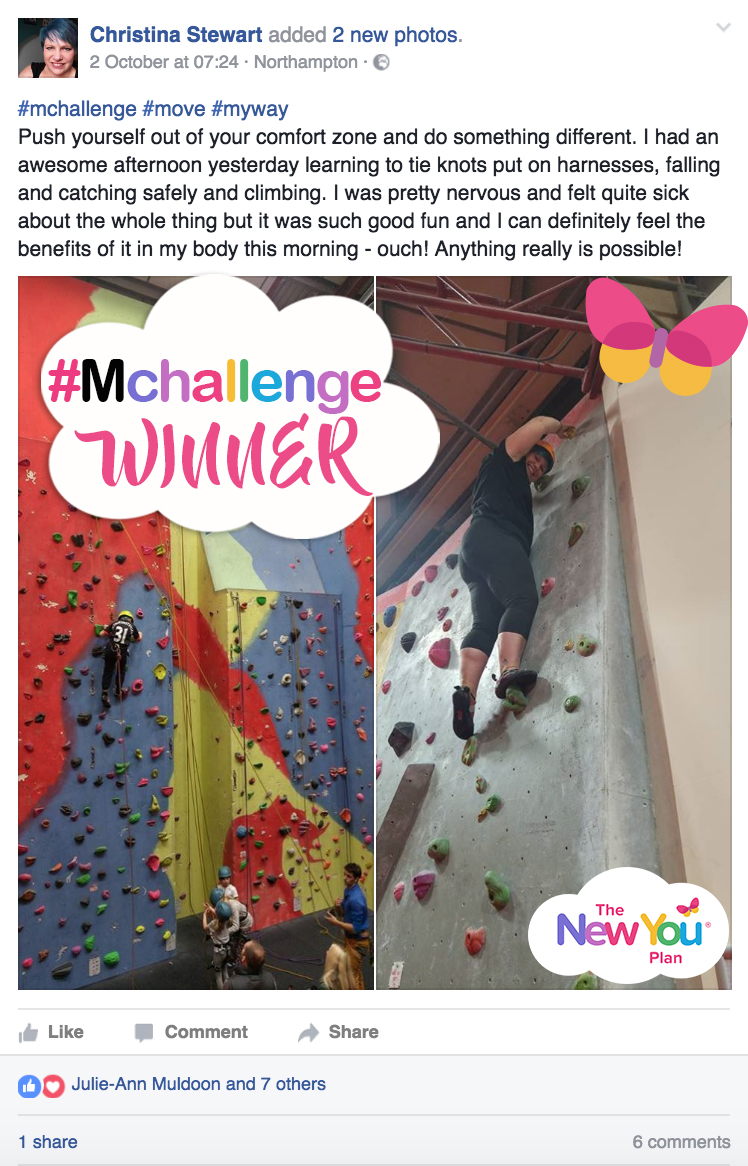 The New You Plan definitely reached new heights this week and Christina shows that pushing yourself out of your comfort zone is the best way to change your #mindset! She set herself a new challenge and smashed it! We're so proud of you Christina!
For their #Mchallenge efforts, we have credited Christina and Jennie's New You Plan accounts with £50 to spend on their next order!
Join us in saying a MASSIVE THANK-YOU to these inspiring ladies!
Thank-you not just to Christina and Jennie but to EVERYONE who took part this week! Keep those photos and hashtags rolling for your chance to WIN next week! Stay inspired, keep motivated and dare to dream!
Love,