New You Plan Blog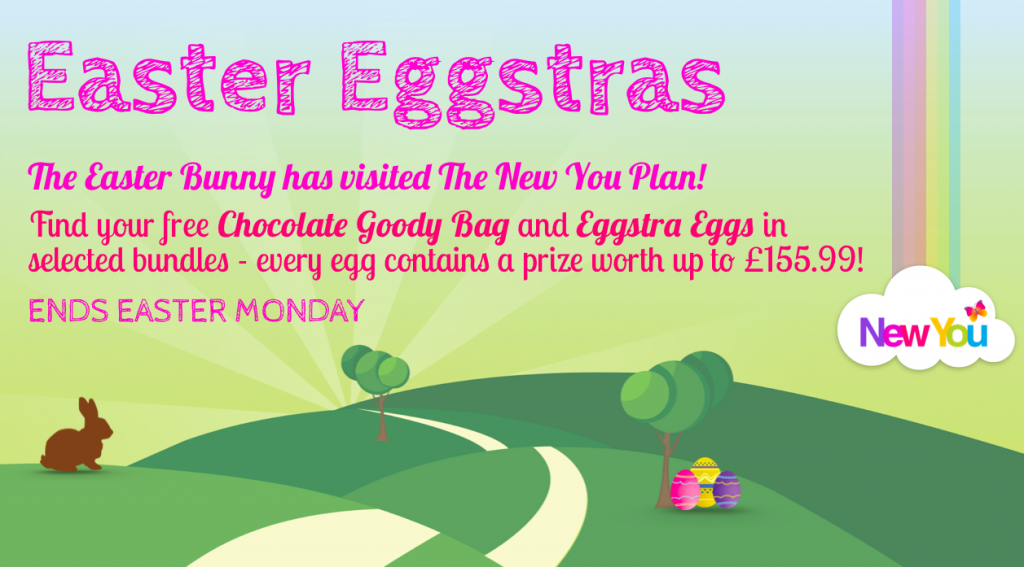 The New You Plan | Easter Eggstras | VLCD
The New You Plan | VLCD Easter Eggstras
[box type="note" size="large" style="rounded"]WIN PRIZES WORTH UP TO £155.99/€201.23 IN EVERY EGGSTRA EGG[/box]
[box type="info" size="large" style="rounded" border="full"]PLUS RECEIVE A FREE CHOCOLATE GOODY BAG WORTH £5.75/€7.42![/box]
Simply purchase one of our selected Eggstra Bundles before midnight on Easter Monday to win prizes that include shakes, soups, bars, shakers, journals, DVDs, 1 Week Bundles, 2 Week Bundle a massive 4 Week Bundle and more! WHAT WILL THE EASTER BUNNY PUT IN YOUR EGG?
[highlight]IMPORTANT: PLEASE NOTE THAT YOU CAN ONLY APPLY ONE CODE AT THE CHECKOUT PER ORDER SO YOU WILL NEED TO CLAIM YOUR PRIZES INDIVIDUALLY[/highlight] 
Click on the VLCD bundle of your choice below to claim your Easter Eggstras:
Good luck, have an awesome Easter and please feel free to call on the team and I if there is anything you need to help get you on track!!
Kind regards
Grant