Challenges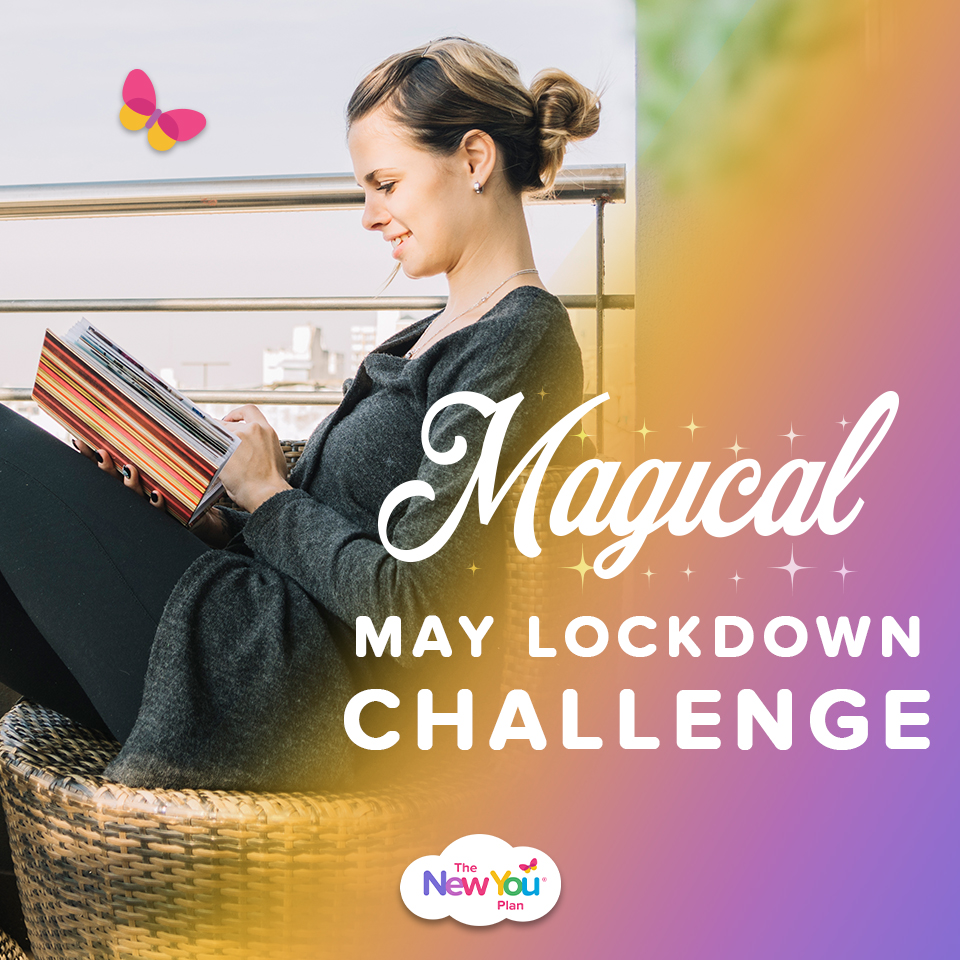 Magical May Lockdown Challenge

Join our Magical May Lockdown Challenge & get inspired to lose weight this spring.
It looks like lockdown is set to continue for a while longer, but our customers are taking it in their stride. Instead of being frustrated by the current situation, they are using the time to really focus on their New You Plan journey.
With less distractions and no social occasions to content with, there really is no better time than right now to lose weight.
Imagine emerging from lockdown slim and healthy! What an amazing achievement that would be. Even better would be the look on your friends' and families' faces when they see you for the first time in ages.
With this in mind, we have launched a new challenge in Secret Slimmer to help make May magical for our customers.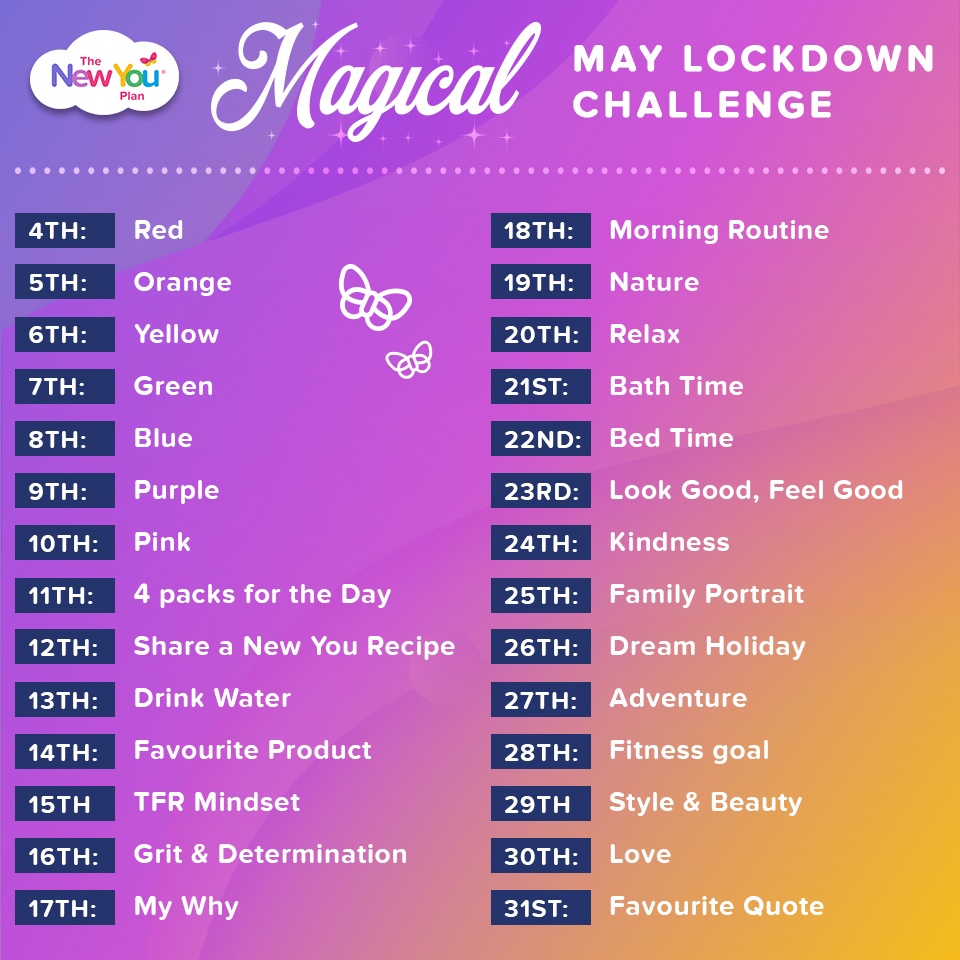 Every day throughout May, we will be sharing a post in our online community with a different word. All you have to do is share a photo, video or text to show what that word means to you.
We have also created a different theme for each week and each one encourages you to focus on something different.
Week 1: Rainbow Challenge
Week 2: Focus on the Plan Challenge
Week 3: Self care
Week 4: New You Future Bucket list
We'd love for all of our customers to get involved! Simply share your response in Secret Slimmers (or on your public social media pages), which reflects the word or phrase for that day, along with the hashtag: #MagicalMay
We can't wait to see your amazing photos. Let's smash it this May and make it the month dedicated to being optimistic.
Please note: photos may be used for marketing purposes.
---
Start Your TFR Journey Today!

Getting started is the first step in your journey to a brand New You! To help you understand fully how our plan works, our Get Started page was designed specifically for people new to the plan.
Head over to our site where you'll find tonnes of important information including how our plan works, the science behind it, loads of top tips, information on our meals, as well as real customer testimonials.
Click here to visit our Get Started page!