New You Plan Blog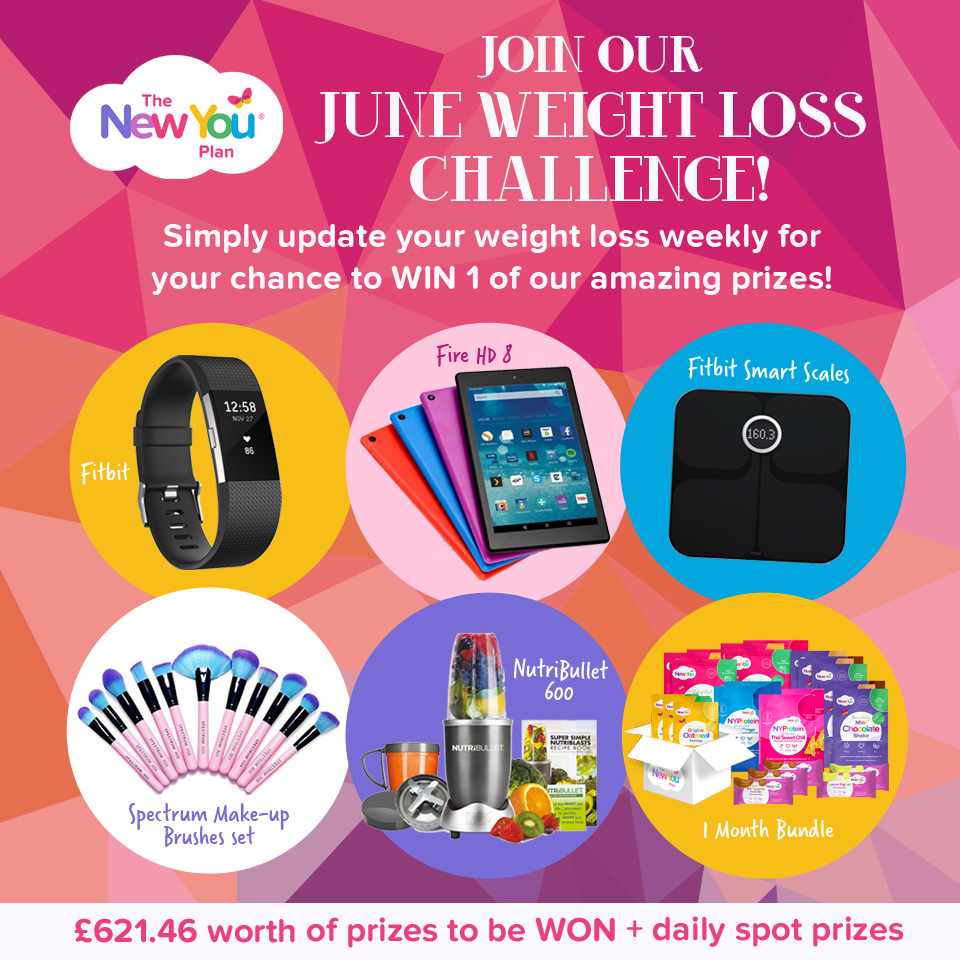 [REGISTRATION] JUNE 2017 VLCD WEIGHT LOSS CHALLENGE!!

[OPEN FOR REGISTRATION] JUNE VLCD WEIGHT LOSS CHALLENGE!!
June officially marks the beginning of summer and at The New You Plan, we are dedicated to helping you make it AMAZING!
With this in mind, we have created the challenge of all challenges to help you SMASH your weight loss goals.
This June, we are aiming to keep you on track by making yourself accountable for your weight loss and by doing so, you will be in with the chance of winning an amazing prize!
To sign up, all you need to do is either enter your full first name and surname, or first name and initial of your second name, along with your weight loss goal for JUNE in the comment section below.
ENTER OUR WEEKLY PRIZE DRAW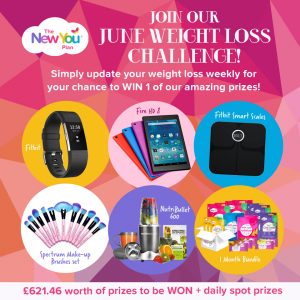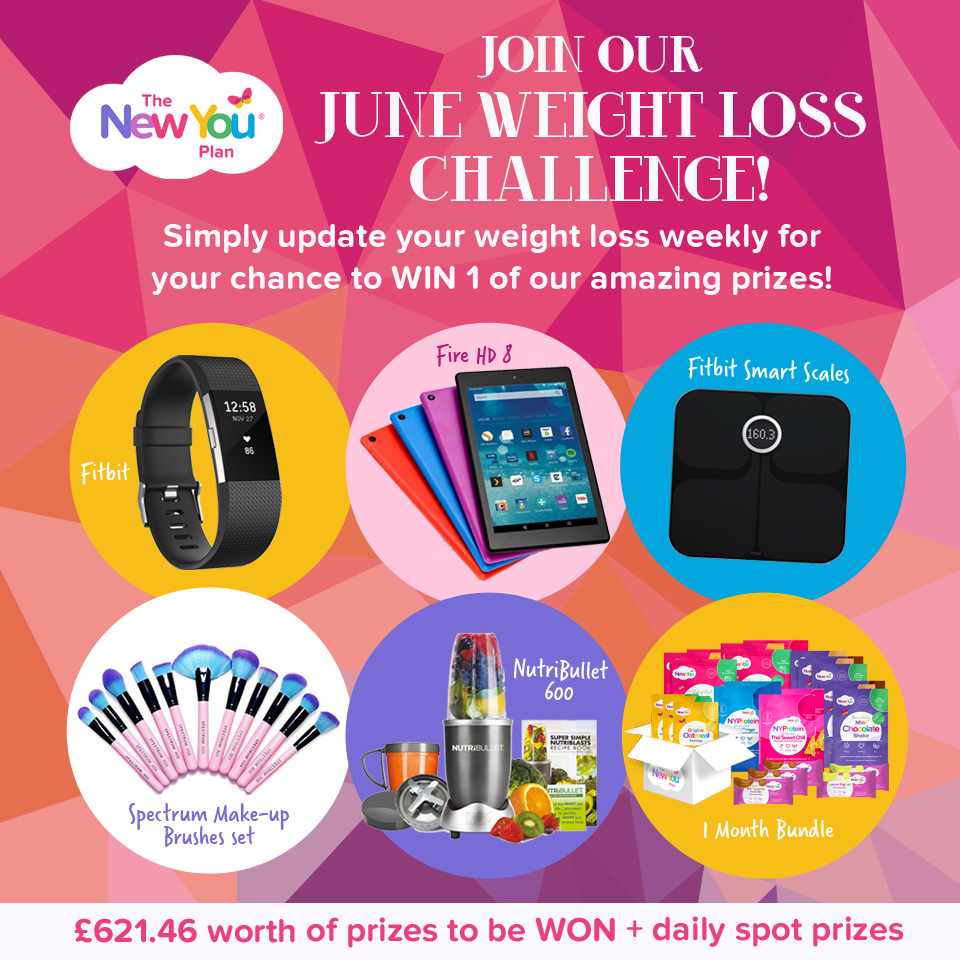 To be in with a chance of winning one of our weekly prizes ALL you have to do is update your weight loss for that week!
Prizes include:
✔ Spectrum Make-up Brushes set
✔ Fitbit
✔ Fitbit Smart Scales  [CLAIMED]
✔ NutriBullet 600
✔ Fire HD 8
✔ 1 Month New You Plan Bundle  [CLAIMED]
That's an awesome £621.46 worth of prizes, up for grabs!
Our leaderboard will be updated every Sunday on our blog post here, while the prize draw will take place each Monday. The first leaderboard results will be revealed on Monday 12th June.
OUR NEW YOU VLCD WEIGHT LOSS CHALLENGE IS A WINNER BECAUSE:
Research shows that those who publicly commit to a goal are more likely to succeed.
Research shows that those who get motivating weight loss results are more likely to get to their goal.  A VLCD (very low calorie diet) can help you get very motivating results that keep you excited and motivated about your transformation. We have over 30 delicious meal packs for you to choose from. When you use our products as a total food replacement plan you will not feel hungry and you should drop about 1 jean size a month*.
Research shows that being part of a supportive community with a common goal, massively increases chances of success!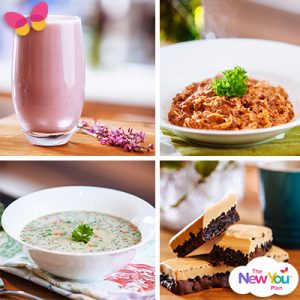 If you are new to The New You Plan, here's what you need to do:
Enter your name and weight loss goal for June 2017 in the comments section below
Join our SECRET SLIMMERS GROUP for 24/7 support when you need it
If you are already a customer, simply enter your name and weight loss goal for June in the comments below.
Once you order you will also get FREE VIP ACCESS to our 7 DAY KICK START ONLINE VIDEO COACHING PROGRAMME THROUGH YOUR CUSTOMER HUB. The New You Plan is here for you 1 million percent to help you get to your goal!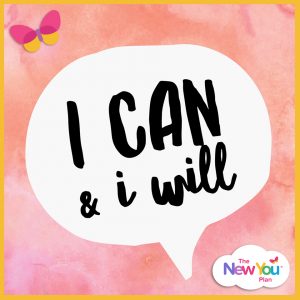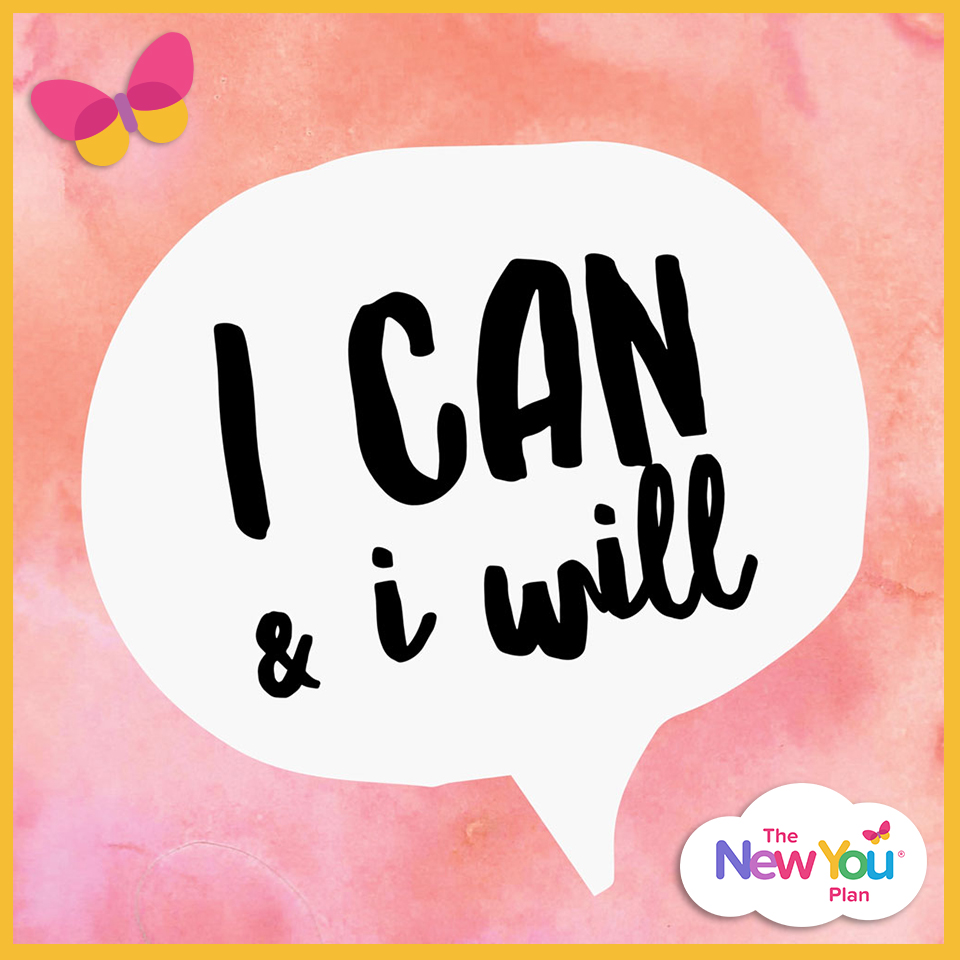 Leave your FULL NAME and WEIGHT LOSS GOAL for June in the comments section below… GOOD LUCK!!!
*Weight loss results may vary. This is not a guarantee.