Diet Mindset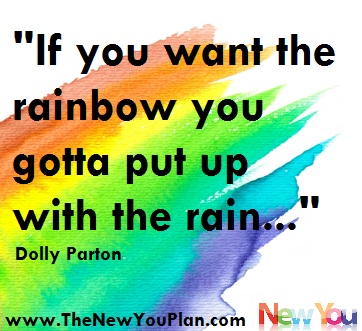 If You Want the Rainbow you gotta put up with the rain!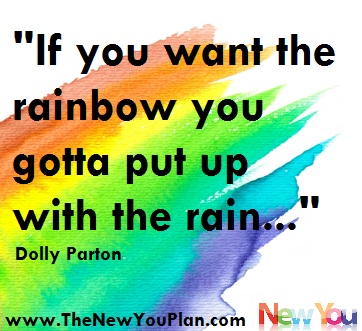 Not much in life that is good comes easy!
Especially when it comes to having a great body that is slim, toned, fit and strong… ALL OF THIS TAKES WORK…
Maybe even blood, sweat and tears…
It definitely does not come about by eating cream buns and watching TV anyway! 🙂
So if you can picture yourself walking around, looking amazing, in the latest fashions, oozzing style, and turning heads, then you can make this come true, but you have to work at it, YOU GOTTA PUT UP WITH THE RAIN!
So what is the Diet Rain?
You need to CUT CALORIES.
Following a Total Food Replacement or Very Low Calorie Diet is a great way to do this without feeling hungry or lacking energy.
You need to MOVE MORE.
You need to change your lifestyle and get active, form healthy habits that will help you not only to get to your goal, but support you in maintaining your new slim figure!
The New You Plan is here to help!  We can make your weight loss journey, fast & fun, with our rapid weight loss plans and awesome community!
Check out our total food replacement products and our facebook page.
If you have any questions please feel free to ask them below or contact us 00442838354579.