Before & Afters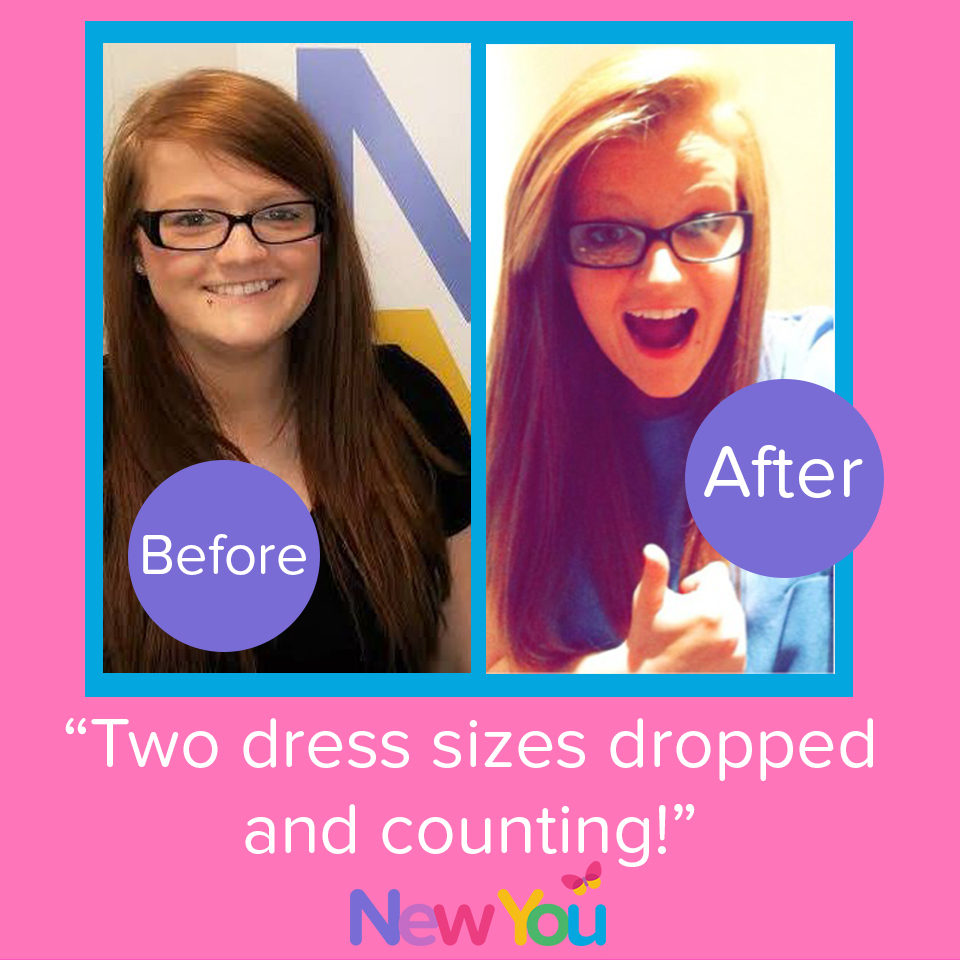 [GUEST BLOG: TASHA] "Two dress sizes dropped* and counting!"
*Results may vary. This is not a guarantee
I DID IT … I got my dress for the wedding!
It is a size 12 but it is a little bit baggy in some areas and the size 10 is too tight and uncomfortable. You can't win with some shops can you?!
I was going to put a photo up and show you all but I am going to drag it out a little and tease you all, lol. I have everything sorted now! I just can't wait for my pamper session. I love how confident I am feeling! I am going to get my spray tan next week in an actual tanning place. I normally go to my friend but because I don't feel as embarrassed I now have to confidence to go into a salon! I am actually going to let a stranger wax and tan me… I'm buzzzzzzing! I'm also having my hair put up. I have always worn my hair down because I felt it covered my double chins in a way but there's no need to do that anymore because my double chins are gonnnnnnne!
I didn't think with losing all this weight that I would feel so great about myself but I do! I feel AMAZING!
I have never been so happy! I love looking at photos of myself from the last few months as my face is just lit up! I'm smiling from ear to ear. I still can't believe I have dropped 2 dress sizes so quickly. I still have a wee bit to go but I am happy being a size 12. I'm so close to my healthy BMI and as long as I am at my goal before my holiday I will be jumping with joy.
Speaking of jumping, I literally feel so much lighter on my feet. I have been doing a lot of walking and I have so many dogs and they need long walks. I used to nearly pass out walking up and over the hills with them, but now I am walking up and over those hills with no problems. My breathing is fine and I actually feel so fresh after my walks now. I'm enjoying them so much more because I'm not sweating or out of breath!
Until next week,
Tasha
P.S I'm holding off on my weigh in until next week because the wedding is next Friday! So my weight loss will be revealed next week! xx