Before & Afters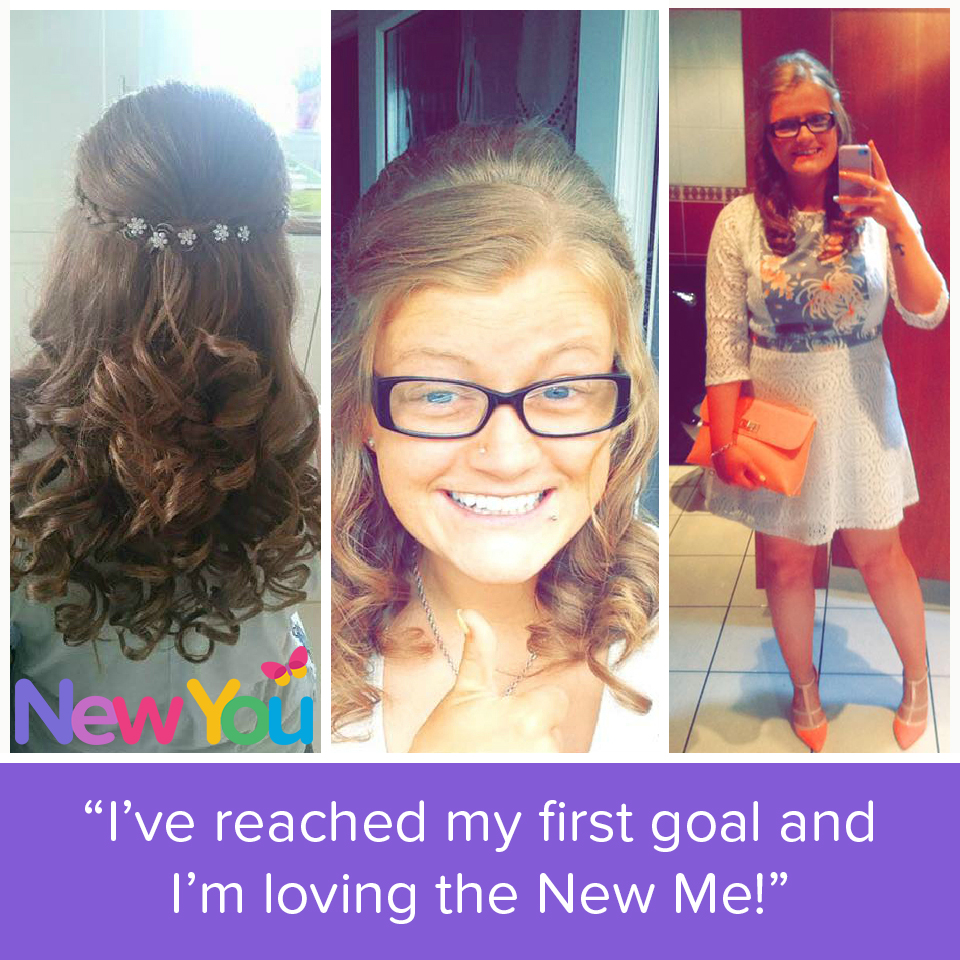 [Guest blog Tasha] "I've reached my first goal & I'm loving the New Me!"*
*Results may vary. This is not a guarantee.
HIIIIIIYAAAAAAAAAA!
I hope you have all had an amazing weekend… I know I did! So the wedding has been and gone. I had such an amazing day ! I love getting pampered and having my hair done. It was so nice and it's not often that I get myself all done up, but I do think I scrub up well. I can be a girlie girl when I want too!
So I thought I was going to get an up hair style but then I was like nope, I want curls so I got curls. I was afraid of looking chubby. I used to always look chubby when my hair was curled but I don't think I looked that bad really 😉
I didn't have time to get a proper picture of myself on the day because we were rushed so I was only able to get some pictures from the photographer so this was the best I could do before it all happened, a quick #bathroomselfie lol! LOVE IT!!!!
On another note MY SHOES!!!!! These kind of shoes normally killed me! I never liked shoes when they had a thin sole so I would normally wear heels with a lift at the ball to try and take the pain away, but not this time! I tried these on in the shop and was like ooooooooooooh these are soooo comfy, so I bought them and wore them all day Friday with no pain what-so-ever. My feet clearly had to take the brunt of all the extra weight – 3 stone 10 lbs gone*. My feet can relax a wee bit now not lugging all that around! I was buzzing! THE NEW ME IS AMAZING!!!!!
I did a wee weigh in this morning and I have only gained 2 lbs! I'm back on plan on Friday to lose the last wee bit and that will be me! WOOOOHOOOOOOOO!!! I WILL BE SKINNY.
Until next week!
Tasha xx
*Results may vary. This is not a guarantee