Before & Afters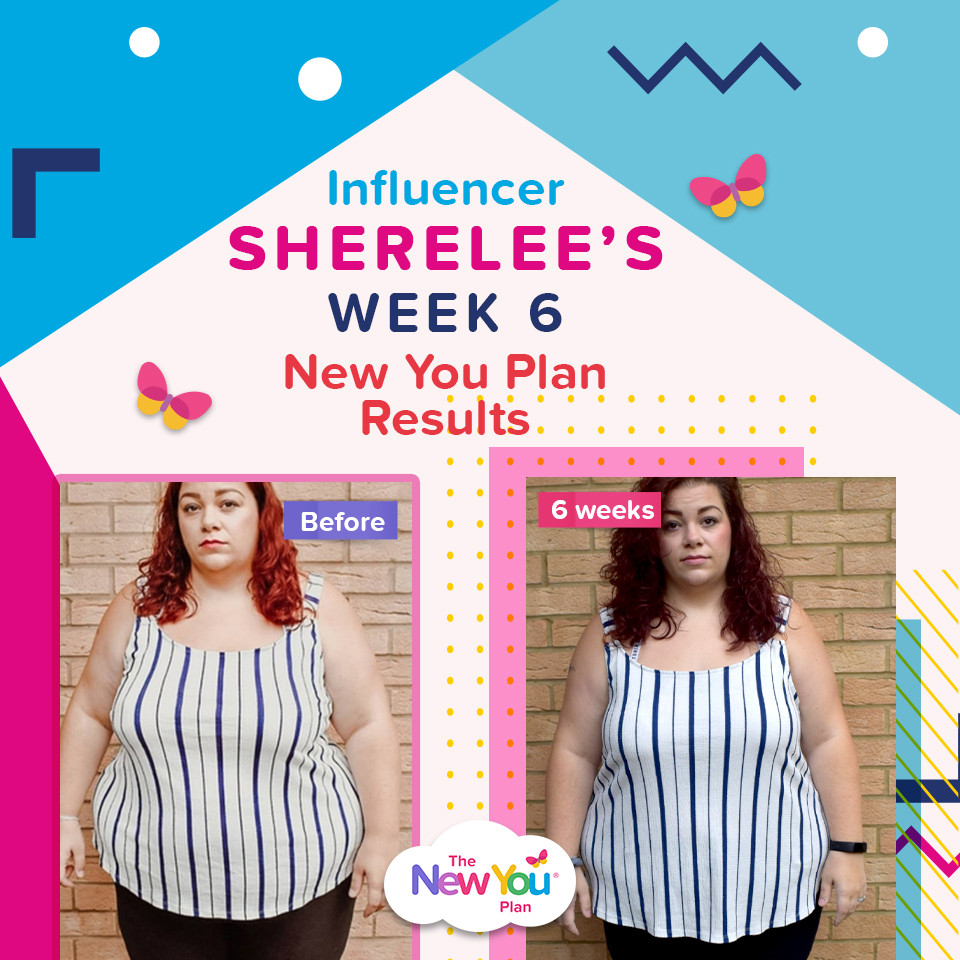 [Guest blog] Influencer Sherelee's Week 6 New You Results

It's a matter of slow and steady wins the race for Instagram influencer Sherelee, who has lost a total of 35lbs in 6 weeks thanks to The New You Plan.
Here is what she had to say about her sixth week on plan…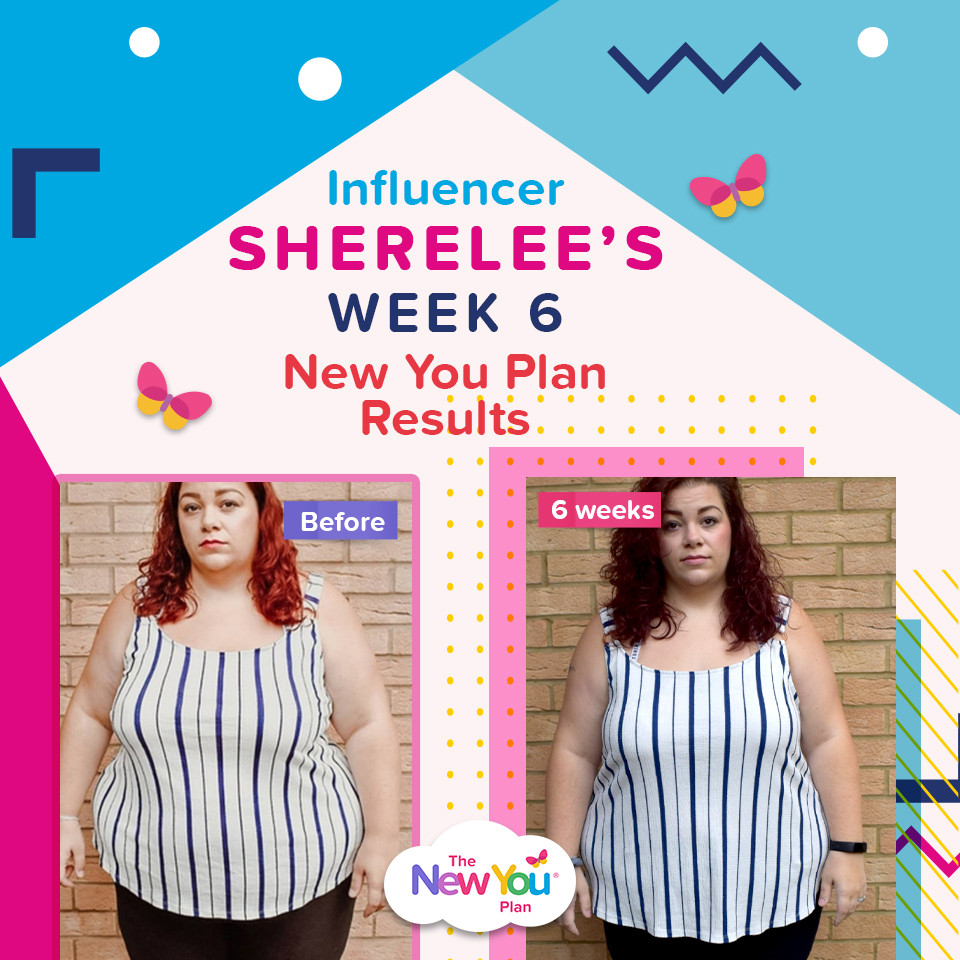 "It's been another hard week to be honest, mainly due to the fact that my daughter has been so unwell and we had 3 nights where only 2 hours sleep was had.
Tiredness ALWAYS makes me want to eat …and eat…and eat. As crazy as this sounds, I also seemingly forgot how to drink water. Not one this day have I managed my intake. I've drank more coffee meaning more milk too.
I've been snappy, short fused and miserable, which I put down to lack of sleep.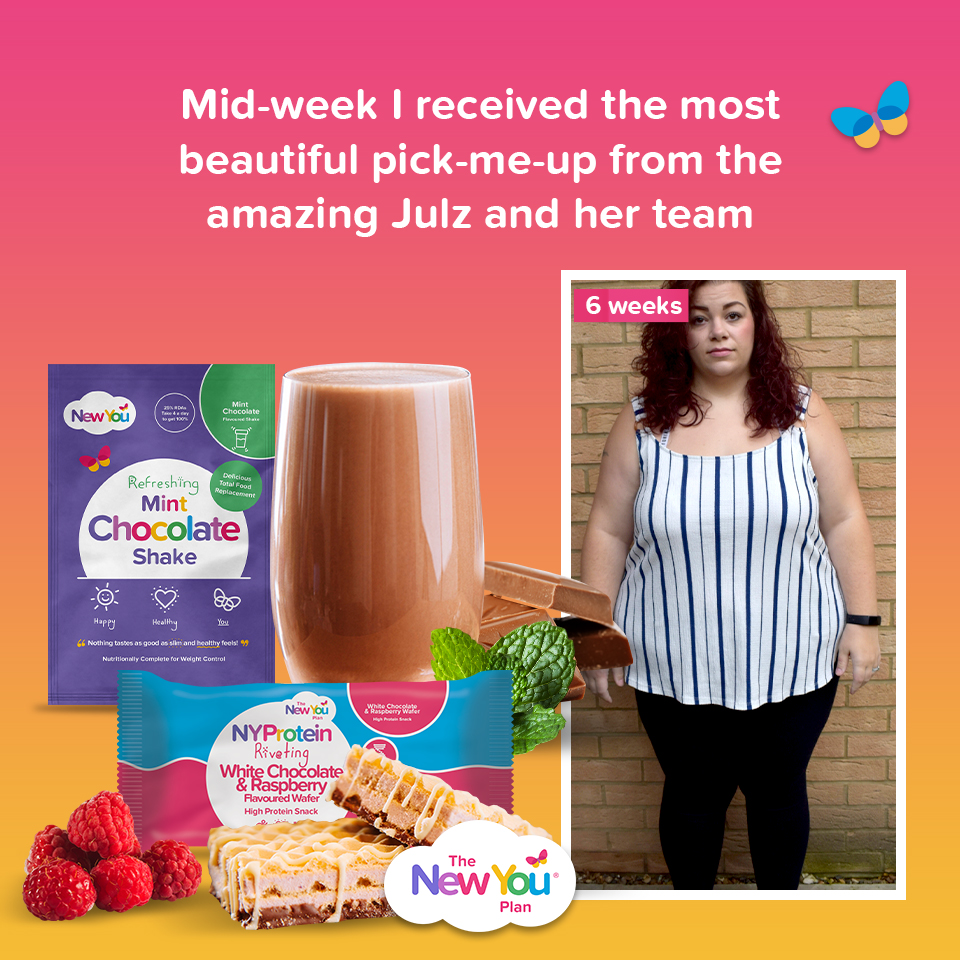 Mid-week I received the most beautiful pick-me-up from the amazing Julz and her team and you know what, it literally did pick-me-up and changed my mindset.
Although I was still tired I remembered that actually I have a lot of support out there and everyone believes in me…so I need to believe in me too.

So this week's lesson is to believe in yourself …as there's a lot more people than you think that do. No matter how tired you get just keep plodding on.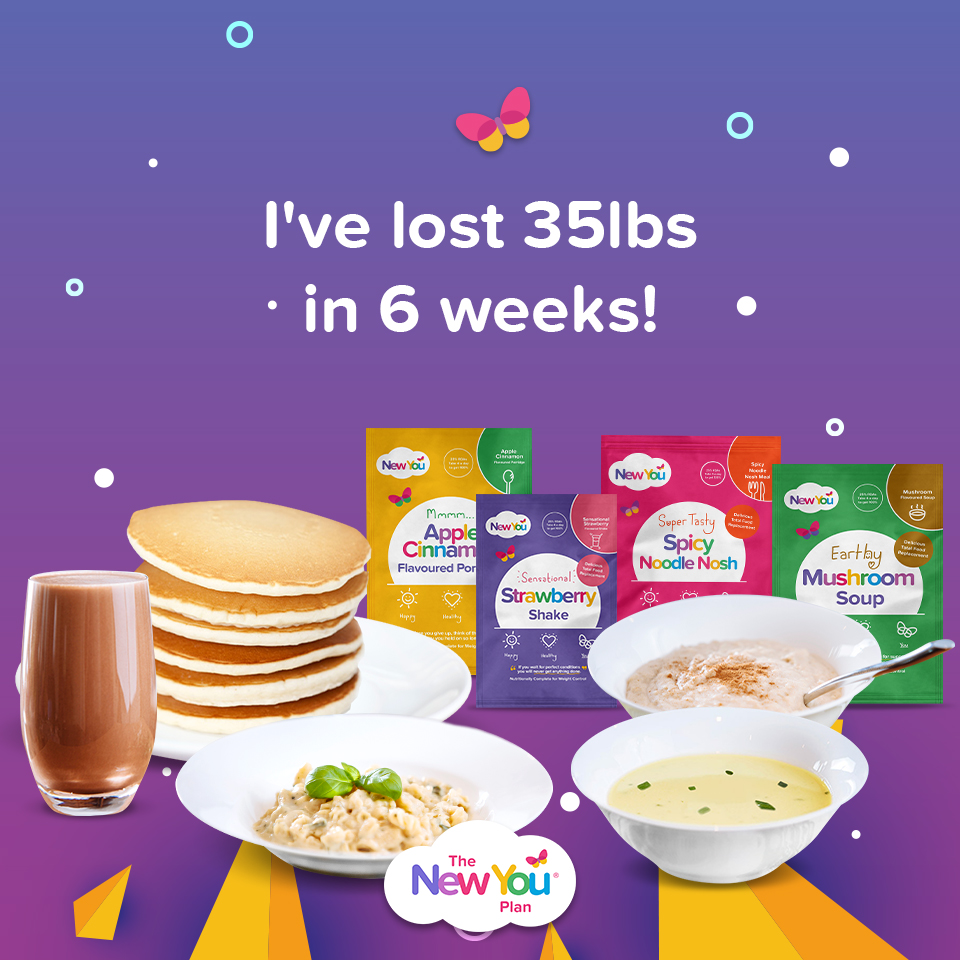 My loss this week is 3lbs. While this might be slightly disappointed, when your put the numbers together, that makes 35lbs in 6 weeks!
---
Start Your TFR Journey Today!

Getting started is the first step in your journey to a brand New You! To help you understand fully how our plan works, our Get Started page was designed specifically for people new to the plan.
Head over to our site where you'll find tonnes of important information including how our plan works, the science behind it, loads of top tips, information on our meals, as well as real customer testimonials.
Click here to visit our Get Started page!