New You Plan Blog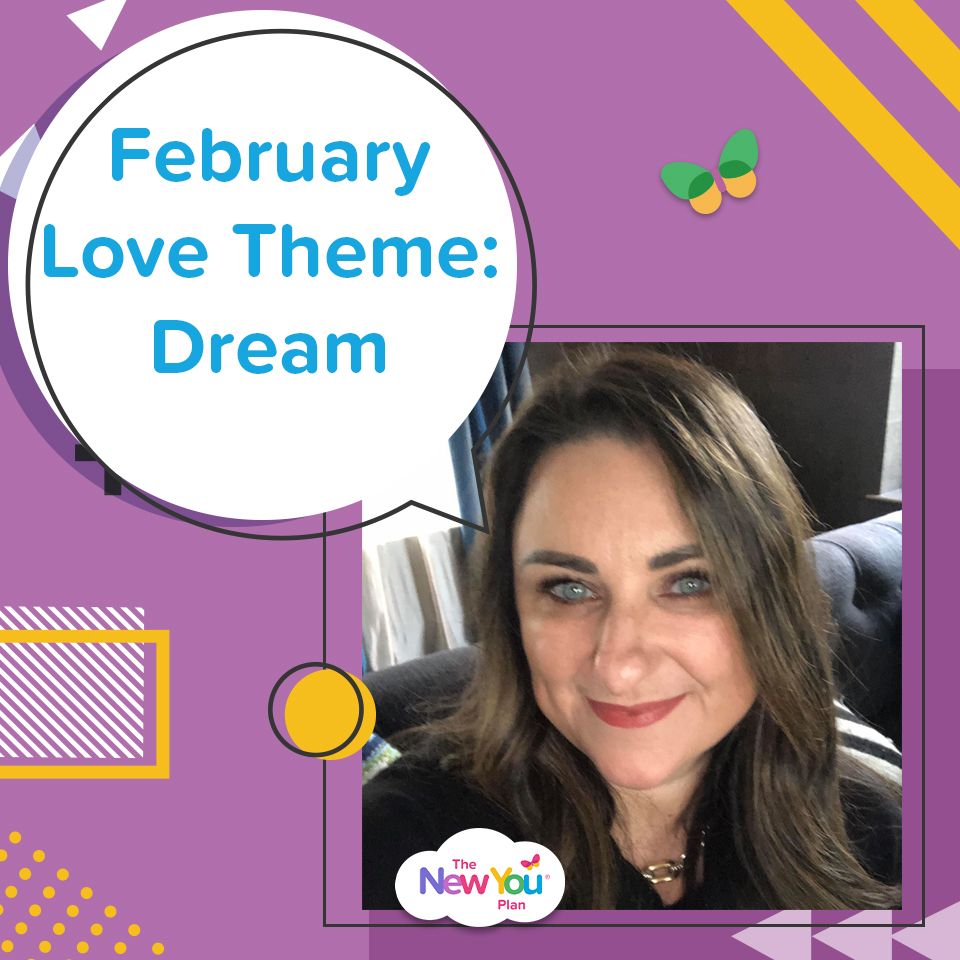 February Love Theme; 6 Ways to be Positive on Your New You Journey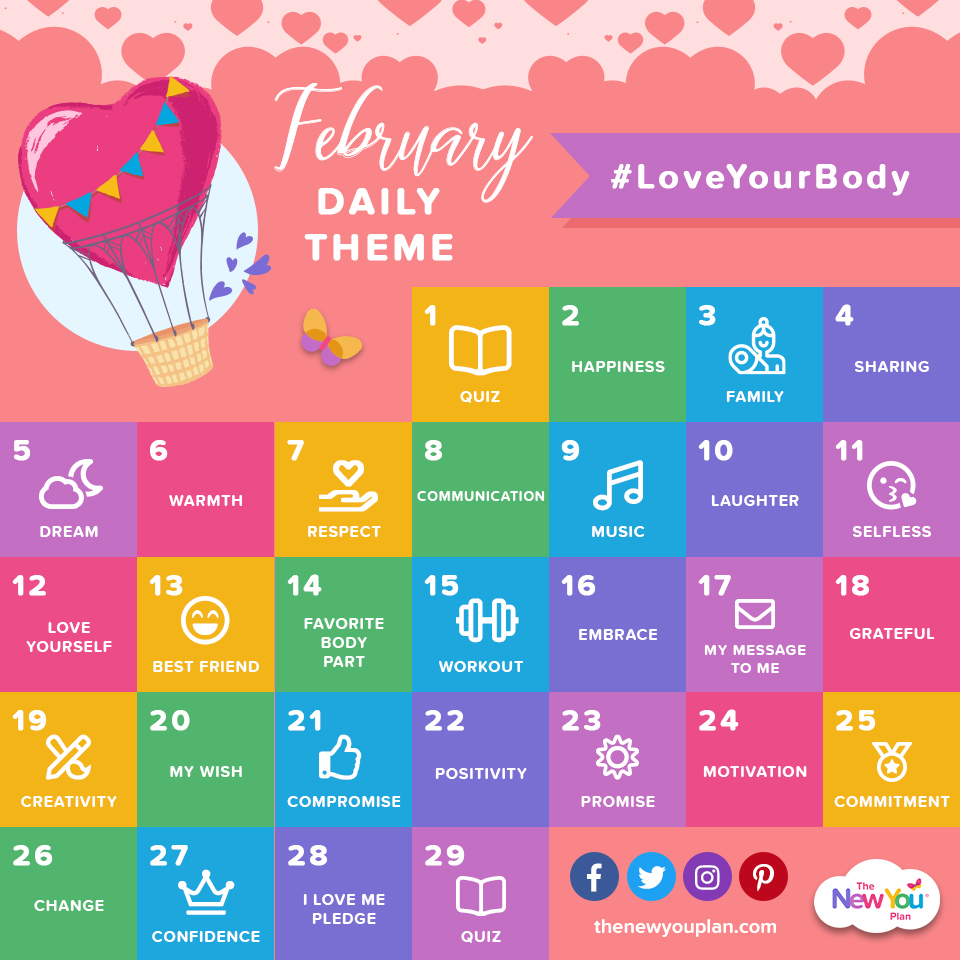 It is hard to achieve anything great without a positive attitude. Being positive is so important on your new you journey.
This journey is one of the most exciting and transformational experiences of your life.
It isn't a time of deprivation, it is a time of exciting transformation. It is a chapter in your life story that you break free from feeling low self esteem and helplessness to feeling in control, empowered and on fire with your dreams!
6 Ways to be Positive on Your New You Journey
Believe you can do one day.
Fall in love with the process.
Set mini goals; milestones and rewards.
Celebrate the NSV's
Emotionally connect with your why.
See setbacks as a cha cha!
BELIEVE YOU CAN DO ONE DAY
This journey can feel overwhelming if you have stones to lose, that is months on plan. But the journey is done one day at a time. Just focus on TODAY. Can you do one day? YES YOU CAN. This takes away feelings of overwhelm. Just focus on today. What can you do to make today great? What can you do to love yourself today? How can you look after yourself today? Just focus on making today great.
With everyday that you complete on plan; you build momentum and confidence! With each day that you stay disciplined you build your self esteem and start to feel healthy and empowered.
FALL IN LOVE WITH THE PROCESS
Fall in love with waking up and having a lovely morning routine that sets you up for the day.
If you like fasting in the morning, your morning routine could involve drinking a glass of water, having a black coffee and a pineapple fat burner.
If you love a breakfast to start the day, then fall in love with making your favourite new you pack. Whether that is an ice vanilla shake with coffee whizzed up in the blender. Or a lovely bowl of new you porridge or a plate of new you mini pancakes.
Make every meal a ritual. Fall in love with the process of enjoying your 4 daily meals. Having a good routine, is really important on your new you journey. When you can settle into the times you eat and the meals you love, the process feels empowering and easy.
Fall in love with the process of drinking your water everyday. Aim to drink approximately 4 litres of water.
Once you have mastered your meals and your water, focus on getting good routines with your sleep, or your daily steps.
When you can sleep well, eat well, drink well and move well. You have mastered your new you journey, and you will wake up everyday feeling excited and in love with your life!
SET MINI GOALS, MILESTONES AND REWARDS
If you want to lose 6 stone, it can feel like a long journey. Focus in stead on the next mini milestone.
If you are 14st 4, focus all your energy on seeing 13st 13 on the scales and getting into the next stone bracket.
If your BMI is 32, focus all your energy on seeing BMI 29 and getting into the lower BMI category.
If your jeans are size 18, focus all your energy on fitting into size 16, and moving down a jean size.
Pick a mini milestone goal that resonates with you and makes you feel excited. And don't be afraid to treat yourself to something nice when you get there!
CELEBRATE NON SCALE VICTORIES
This journey is so exciting. If you need to lose 4 stone, it isn't 4 months of feeling the same, and then suddenly waking up and being 4 stone lighter and feeling happier. This journey is one that makes you feel better everyday.
Every week you will notice something.
Maybe your clothes fit you better, your bra size moves down, your belt goes to a new notch, your face looks slimmer, your jeans don't hurt, your knee high boots zip up, your watch fits, your rings are loose.
As well as the physical changes you will notice the inner changes.
Your self talk is more loving, you have more energy, your creativity is coming back, you feel more confident meeting new people, you feel happier, you notice more people being friendly, you are starting to think about dating again, you are taking control of other areas of your life.
When you notice these changes, celebrate them! Even if it is just a mini fist pump or a pat on your back, just notice how your life is changing! Smile to yourself, and feel proud. If you can write them all down in a note on your phone or in a journal. You will feel so positive and excited about your transformation!
EMOTIONALLY CONNECT WITH YOUR WHY
Why are you doing this? Why do you want to lose 5 stone before the summer? How are you going to feel? Who will be proud of you? What will you be able to do? Where are going to go?
Get all those reasons and emotionally connect with them. Imagine, living your best life, looking and feeling your best!
This is why you are doing this, and this feeling will fuel your journey. Connect with this feeling every morning and every night.
Write down your why and read it daily. It will give you the reasons you need to stay positive on hard days! You are worth fighting for! Your dreams are worth fighting for! Your future self is cheering you on!!
SEE SET BACKS AS A CHA CHA
No matter how positive you are, things can happen on your journey that might knock you off course. Maybe you get the flu, or your mental health is not good and you need to take some time to get well.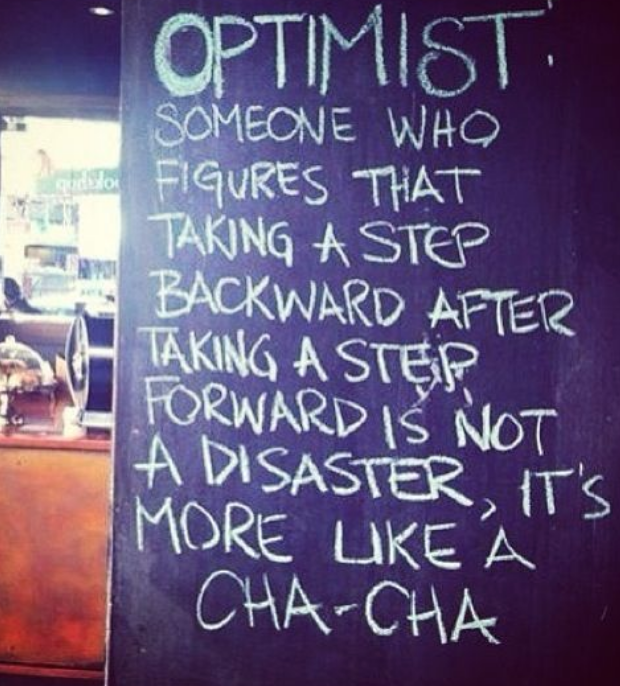 How you see these setbacks is so important to your overall journey.
Your goal should be to see set backs like a CHA CHA!
You might have a week or two off plan due to set back; that does not mean you are a failure, that you have given up, or that you are weak.
Life can happen to us all. None of us are immune from setbacks. How we view them, will determine our success. Speak kindly to yourself, believe that you will get over this little hump and get back on track.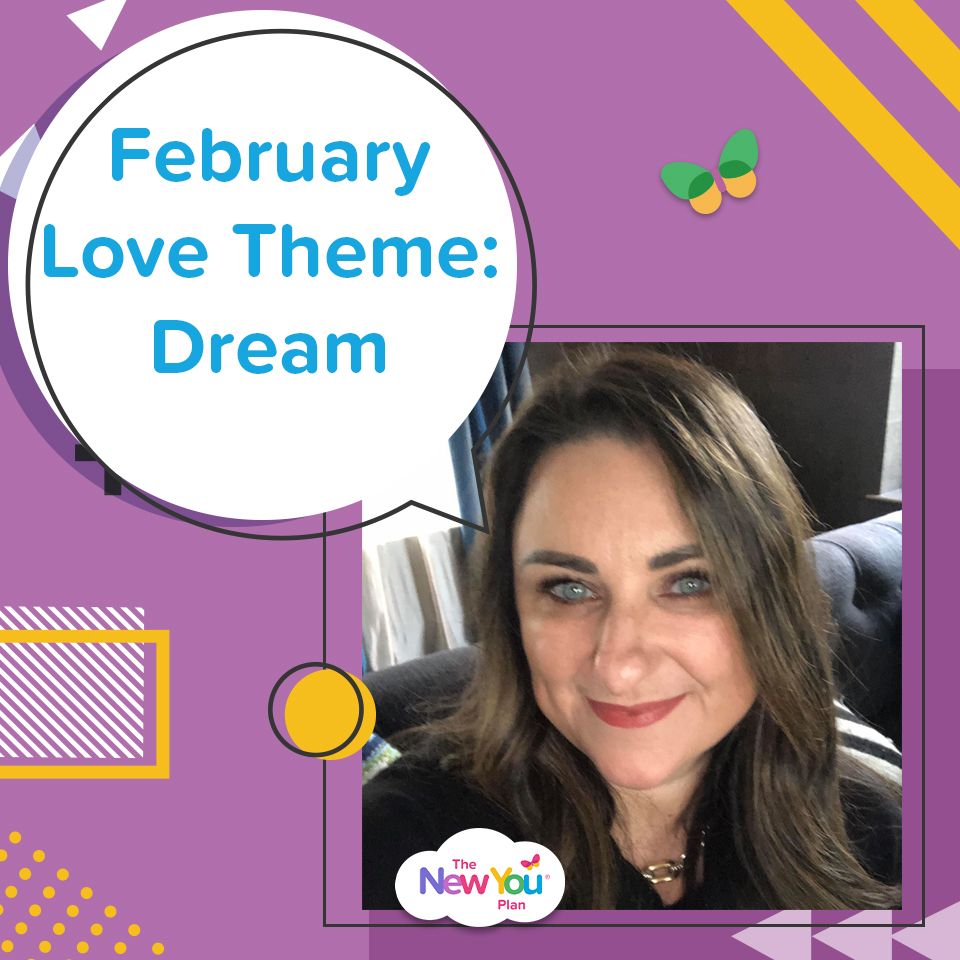 You can and you will!
Much Love & Cha Cha's
Julz