New You Plan Blog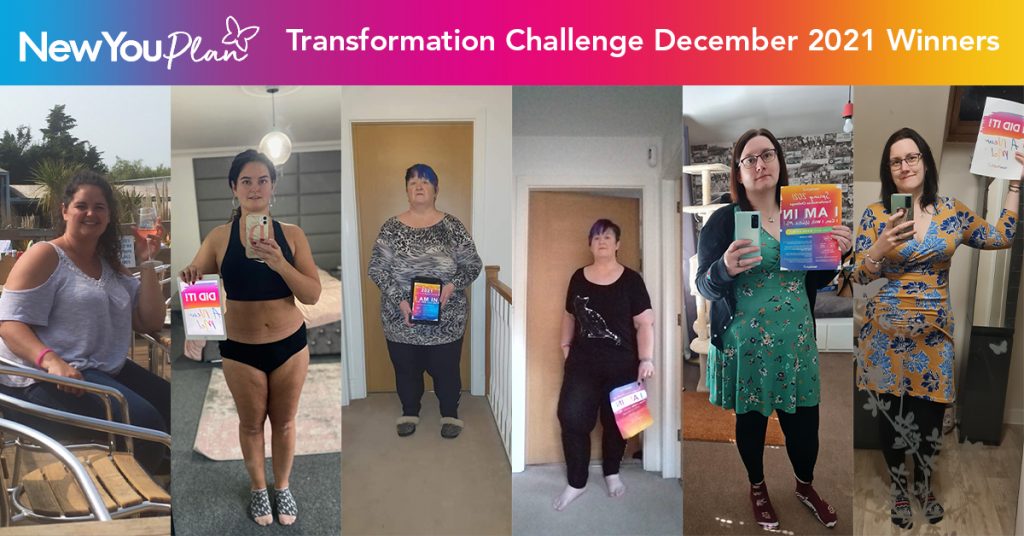 December Transformation Challenge Winners!
We are delighted to reveal the WINNERS of our December 2021 Transformation Challenge! Find out who has won our £1,000 CASH First Prize…!
Dominique Takes December's First prize of £1000 CASH along with losing an incredible 5 stone!!!
We are so proud to announce the winners of December's Transformation Challenge!
We absolutely loved every single entry, and you all really do make it so hard to choose the winners!
Thank you so much to everyone who entered.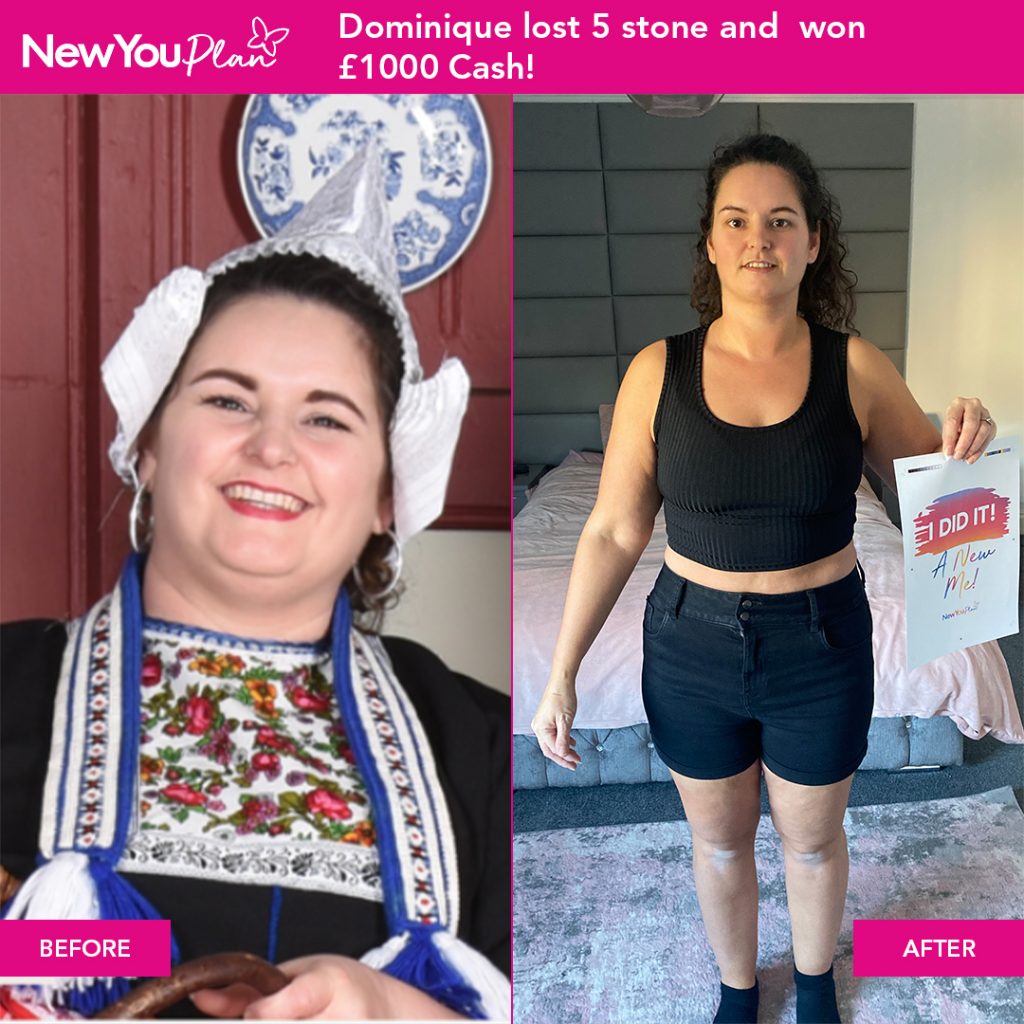 Discovering New You on Facebook, and being blown away by the amazing Transformation photos, Dominique decided to give the plan a try!
Dominique committed herself to 12 weeks straight away and felt motivated by her whopping 12lb loss after her first week. By week 12 she had lost 3 Stone!.
Dominique carried on her journey and lost 5 stone altogether! An absolute inspiration!
"Since taking part in The New You programme I have learnt that if you really want it enough, and you put your mind to it, then you can not only change your life, but your entire families life. A happy mum, makes a happy home! My children are benefiting from me being present. Not hiding away and making excuses to take them to places, and join in with games. I now have the energy and also the enthusiasm to play, and visit all the places that they want. I feel confident, and feel like I have opened up a world of possibilities."
Catherine takes 2nd Place losing over 12 stone and winning £150 New You Credit!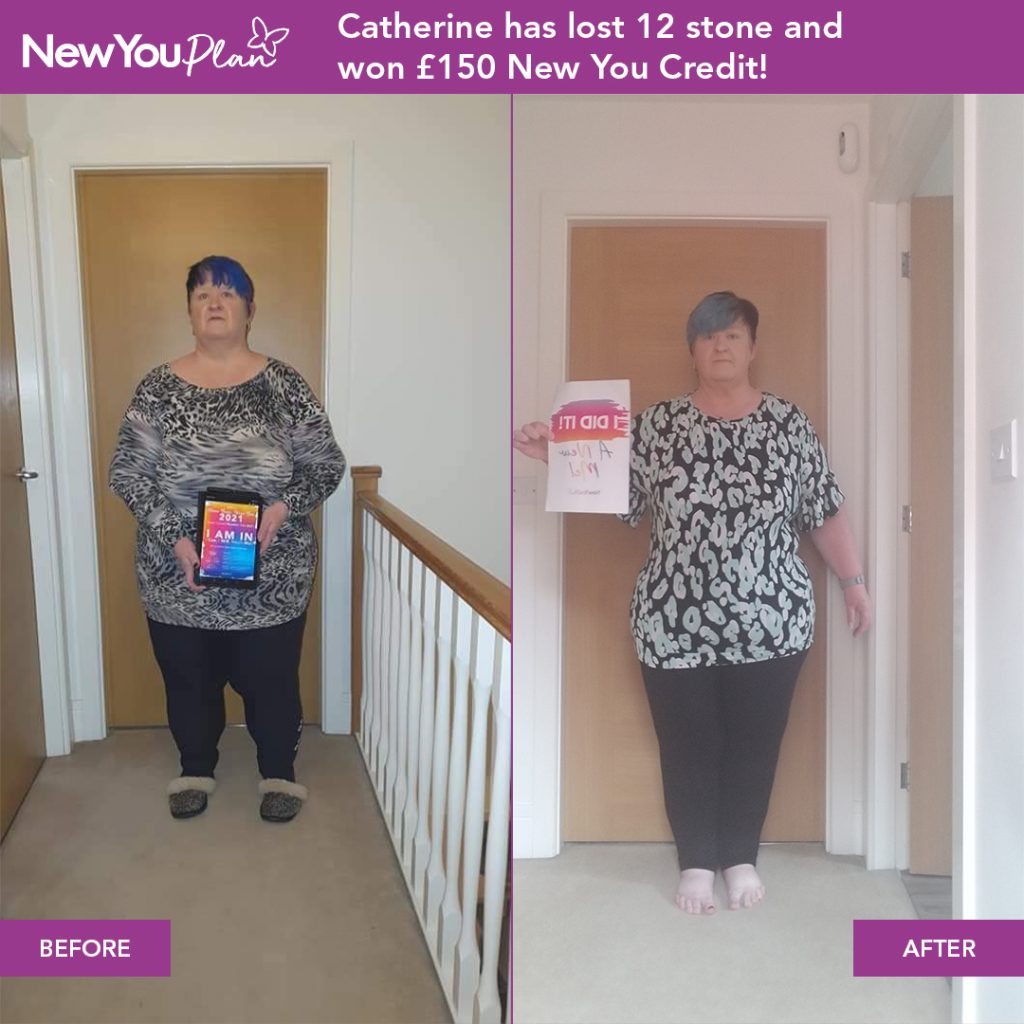 Congratulations to Catherine who came 2nd Place in our transformation challenge winning £150 New You credit.
Catherine's ultimate inspiration was the thought of going to New York and having to ask for a seatbelt extension, she made it her mission to not need one!
Needless to say, Catherine went on her trip to New York this week and did not need the extender!!! AMAZING!
Watch out for Catherine's story being showcased and see photos of her on that plane!
"The first week weight loss was 15.2lb I was ecstatic and was like wow how have I not heard of this before I was amazed that I lost so much."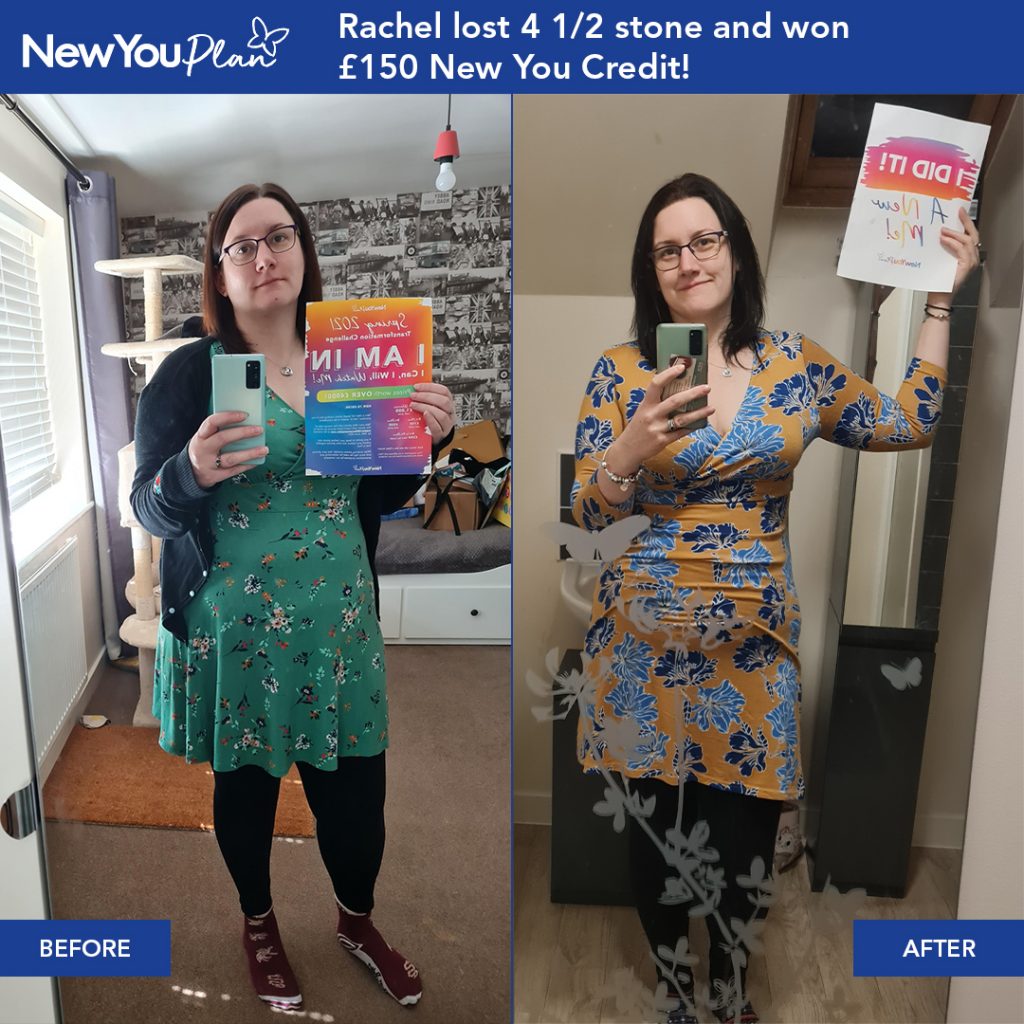 Congratulations to Rachel who came 3rd Place in our transformation challenge winning £150 New You credit
Struggling with body image and being told that a second option for hip surgery which has a quicker recovery process was not on the cards for Rachel unless she lost at least 2 stone, Rachel knew what had to be done, and the surgeon did not recognise her at the pre-op appointment!
Losing 11lb in her first week, especially with having polycystic ovaries astounded Rachel and encouraged her to continue, now she is sitting at a 4 stone 8lb loss!
Rachel has now had her surgery and is recovering well, she dreads the thought of how the recovery process could have been if she had not lost this amount of weight!
"The support is there for you- concentrate on your own journey and try not to compare it to other as we are all different. It works and you will be so happy once you do!"
Thanks so much to each and every one of you who entered. Remember, you are all winners. Be proud of every pound that you have lost, look at how far you have come and celebrate those non-scale victories along the way.