Before & Afters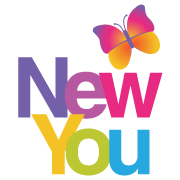 Customer Success Interview 01: Fiona loses 2.5 stone and has been maintaining for 11 weeks*

*Results may vary. This is not a guarantee
Absolutely delighted to be able to share with you our FIRST customer interview!!  Just click PLAY on the video below and listen to our conversation.
This kicks off a new interview series and we will be doing lots more of these interviews over the coming weeks and months.  If you are a customer who has had success I would LOVE to interview you, so please so let me know if you would be up for this.  (You can email me here.)
I couldn't have picked a better way to kick this new interview series off, Fiona is an absolute inspiration, and so much fun, she is just full of energy and a real ray of sunshine!  After losing 2.5 stone on the new you plan, Fiona has been maintaining for over 11 weeks now, and really eating healthy foods and living a healthy active lifestyle!
Watch the video to hear our telephone conversation and get some great tips from Fiona's success story.
How fast Fiona lost her first 17 pounds
How Fiona only put on 1.5 pounds on holiday
How Fiona has been enjoying maintaining
How Fiona's Life has changed from losing the weight
[highlight]Please leave a comment below to congratulate Fiona on her slimming success.  If you are interested in starting please go to our
Getting Started page
for more information on the new you plan.  Hopefully I will be interviewing YOU soon about YOUR SUCCESS STORY![/highlight]
Love
Julz x