Offers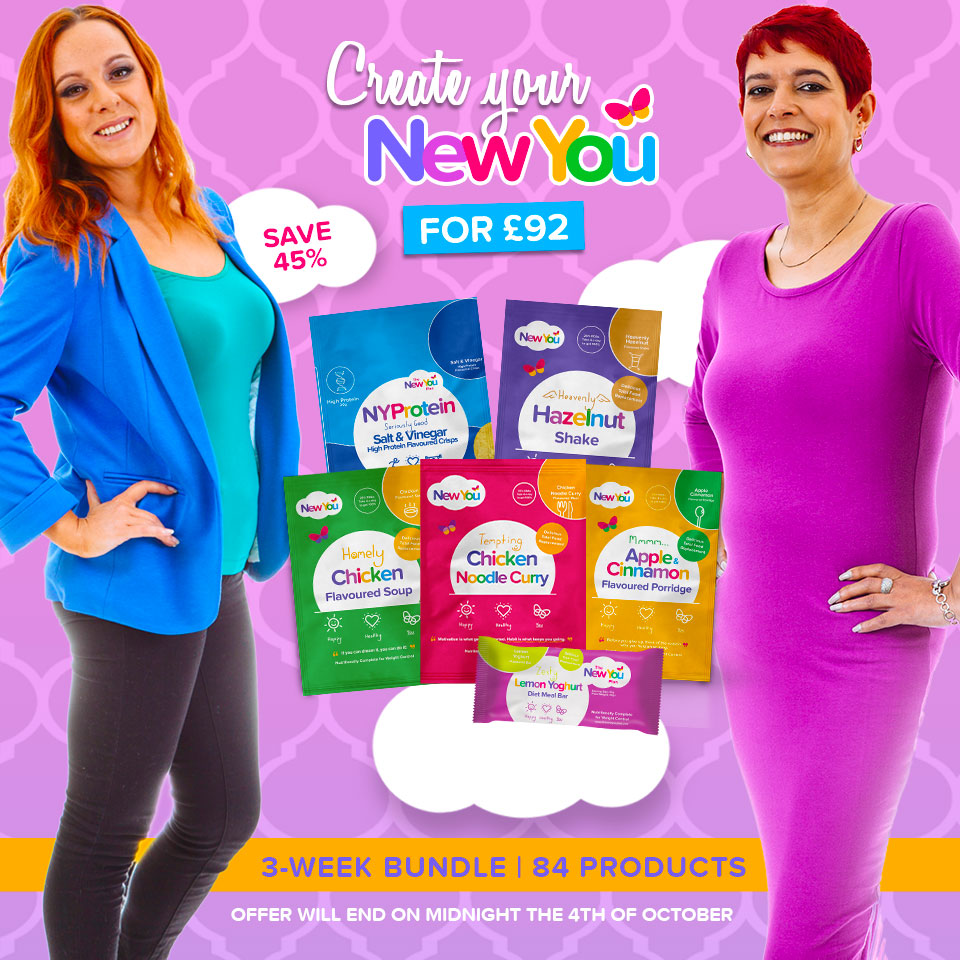 Create Your New You For ONLY £92

Amazing things are possible in just 21 days! Get all the details on our NEW BUNDLE & find out how you can create your New You in just 3 weeks.
Did you know that 3 weeks is all it takes to see a BIG difference in your weight loss?
21 days is such a short space of time, but thanks to the power of this plan, amazing things are possible!
After 3 weeks on Total Food Replacement, you'll really be in the flow of things. You'll be enjoying your new routine, getting a kick out of Secret Slimmers and will definitely notice the difference to your weight. By this stage, it will actually be easier to keep going with your New You Plan journey, than to blip and give up.
In fact, we asked our customers the following:
"In what week of being 100% do you comfortably feel totally detached from conventional food and the plan feels really easy to do?"
And the vast majority told us week 3!
In just three weeks, you could lose a stone or more!
So many of our customers have experienced BIG losses of 16, 17 or even 18lbs in just 3 weeks!*
But don't just take our word for it… here's what our customers shared in our Secret Slimmers group…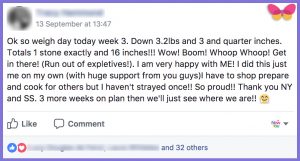 Amazing things are possible in just 21 days!
To help you create your New You in 3 weeks, we've just launched an incredible new bundle.
For ONLY £92, shop your choice of 84 Shakes, Soups, Hot Meals, Breakfasts, Bars & Snacks! This works out at an incredible £1.09 per meal.
BUT HURRY – this offer won't be around for long. Shop before midnight on Wednesday 4th October.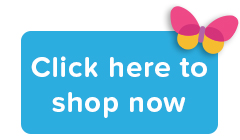 *Weight loss results may vary. This is not a guarantee.