New You Plan Blog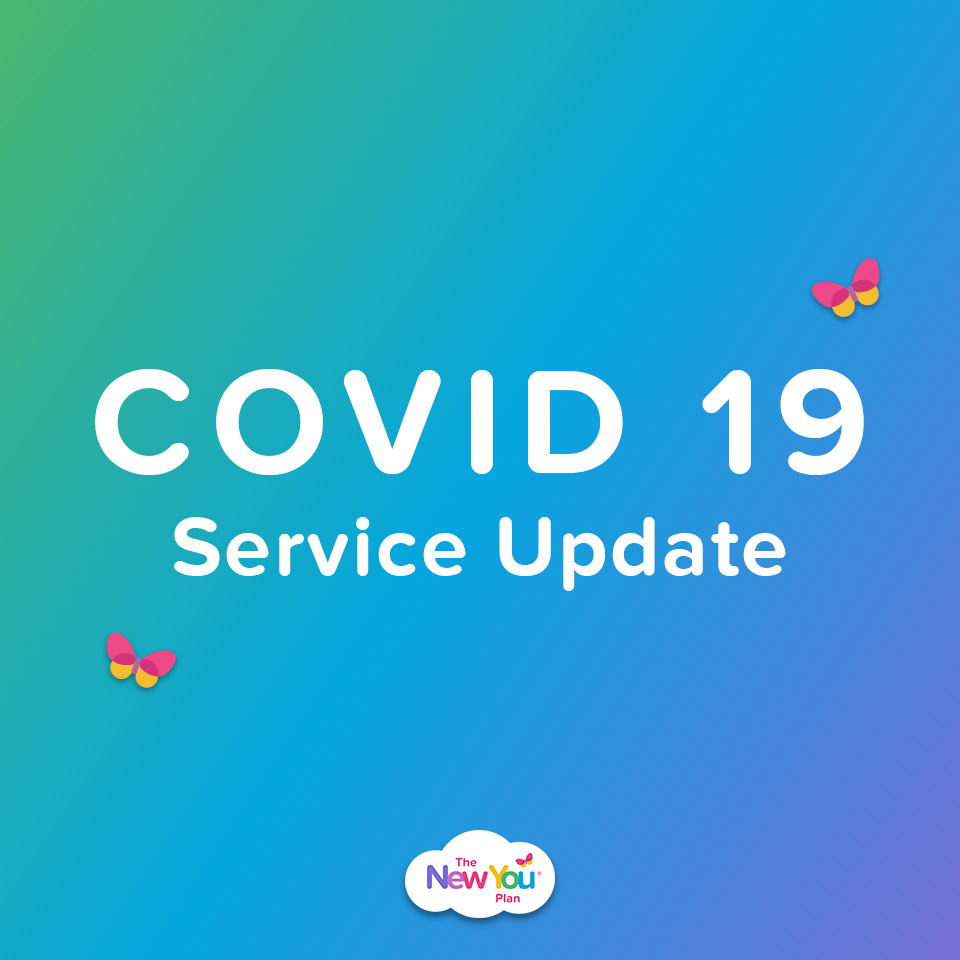 Covid 19: Service Update

At The New You Plan, because we are a food company, we fall into the category of essential services and are therefore permitted to continue shipping our products. However, stringent changes have been put in place to ensure the health and safety of both our staff and customers during the Covid-19 crisis. Here's everything you need to know…
Due to the Covid-19 pandemic, measures have been put in place in order to adhere to new government policies within our business. This means the following:
Our customer services team
Our customer service team are now all operating remotely. However, we will still be taking calls / live chats and emails so you can easily get in touch. The nature of this access still also ensures we adhere to data protection regulations. The only impact we have here is that call volumes have increased so if you are unable to get through to us on your first try, please leave a message and we will get back to you as soon as one of our agents is available. If you prefer, use the live chat function on the website and ask for us to call you back.
Our dispatch team / warehouse
Again, we have seen a recent increase in orders, however we have increased capacity to ensure that all orders are being dispatched within the promised timescales. If this changes we will be updating this blog immediately and contacting affected customers where possible. We have set up additional spaces to ensure that the team are given the space they need to work safely while adhering to social distancing. We would like to assure customers that this has had no impact on the availability of products or the dispatch times of orders at this time.
Our supply chain / stock
We had recently taken on additional storage as a pre-emptive measure for the now all too distant BREXIT. Due to this, we have been able to hold more stock and we have been working closely with our suppliers to increase orders to ensure that there are no shortages of our products at this time.
Your deliveries
Due to increased demand, our courier companies have informed us that they are busier than usual. We therefore ask that you allow 2-3 days for delivery so that we can get your orders to you safely! This applies to UK & ROI deliveries.
Please take care when asking for a parcel to be delivered to a business address in case this becomes affected by the current shut down. We are advising customers to have products delivered to their home addresses where possible.
French customers, please be aware that DPD France will not be delivering on Wednesdays and Fridays until further notice.
Update as of 01/05/2020 – shipping to Italy has now been re-instated however we do ask that customers allow additional time for deliveries.
Our couriers have reached out to us as they are aware of the type of product we supply and they have ensured us that they will be doing everything in their power to make sure there is no disruption to our services.
As they are a key provider of medical equipment and supplies we have likewise ensured them that we will keep them informed of our situation to allow them to reallocate resources where possible. Please be sure to thank them all when you see them next!
Updates to our terms and conditions
The only notable change has been to our exchange and returns policy for new customers. To ensure the safety of our staff / couriers and customers, we have updated our returns and exchanges policy and we will no longer be accepting these moving forward – this applies to any orders placed on or after the 16/03/2020. We appreciate this is frustrating and we will do what we can to help our customers where possible. We do ask that you be kind to our team when handling these matters as we will constantly be reviewing and updating this as events unfold.
With regards to all of the above, we would like to thank our customers for their support and understanding in recent weeks. We have heard many stories of how these events have impacted them and still they continue to support us and show so much love and kindness towards our team. One silver lining we see to this horrible situation is the rise of human kindness and we promise to do our part wherever possible to contribute to this.
Thank you all so much! Stay safe.