One of the best things about my work is that I get to see people make life changing transformations.
A lot of people think that they need to get to their ultimate goal before they will be happy. If someone has 5 stone to lose they might think that they need to have to get through 5 miserable months before they can be happy.
No wonder it is hard to start if you think that….
But what a lot of people forget that is that the feeling of unhappiness, overwhelm and self doubt comes from not taking action and not feeling in control.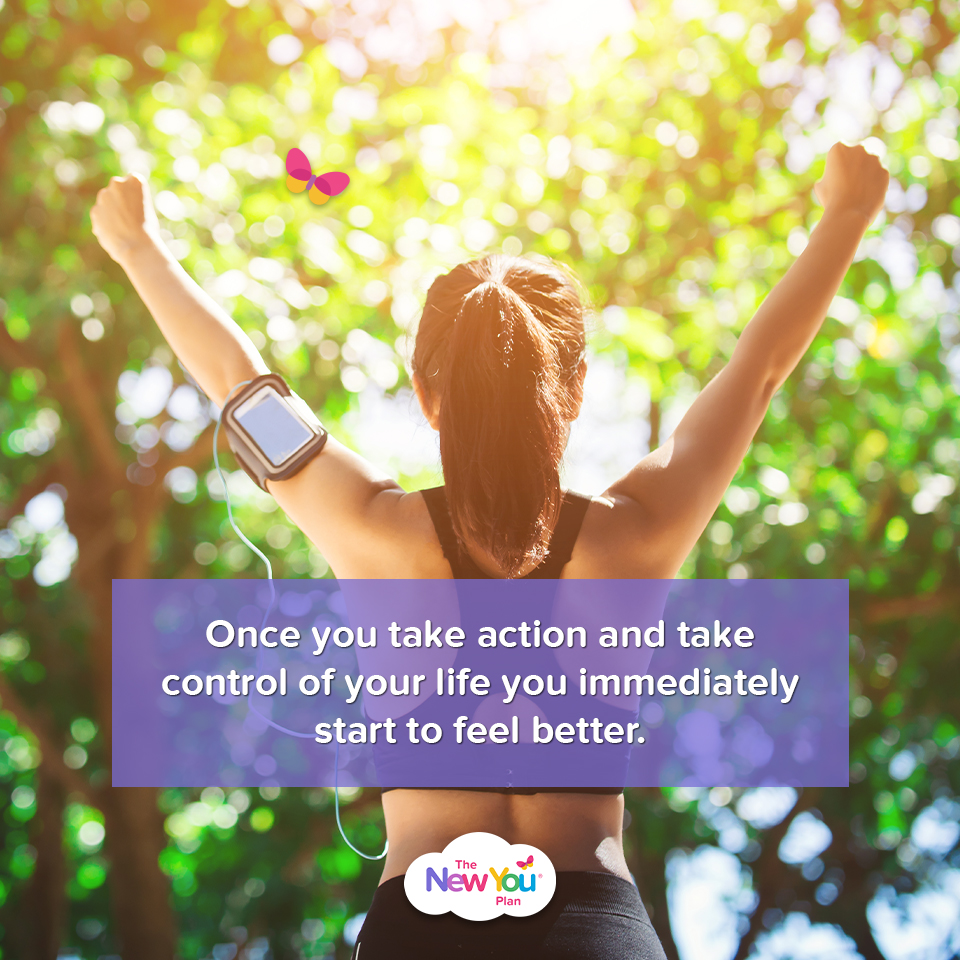 Once you take action and take control of your life you immediately start to feel better. The more promises you keep to yourself the more you trust and like yourself.
We are encouraging everyone in our secret slimmers community to post a daily blog everyday to document their journey, along with photos, videos, menus, thoughts, personal challenges and non scale victories etc.
Last week a beautiful lady posted her first post to share photos and words to mark her day one, it was emotional…
She Posted A Photo of Herself Sobbing and Wrote…
"This photo is me now, barely minutes in, and I feel absolutely awful, can't breathe for sobbing. The thought of doing this again leaves me feeling broken, weak, tired and so so unhappy. I started considering how i feel emotionally and it's just almost too much.
My life is great, I have so much to be thankful for, so why do I do this to myself. How can I let food take so much control…why can't I stop eating shit when I know how awful it makes me feel.
I hate myself for this, and I know I am the only person that can change it. I equally know I need to have a positive mindset to make it work, but after 4 days if trying to start and failing I'm not sure it's even possible. I'm going to try to start today and just pray I can get through day One."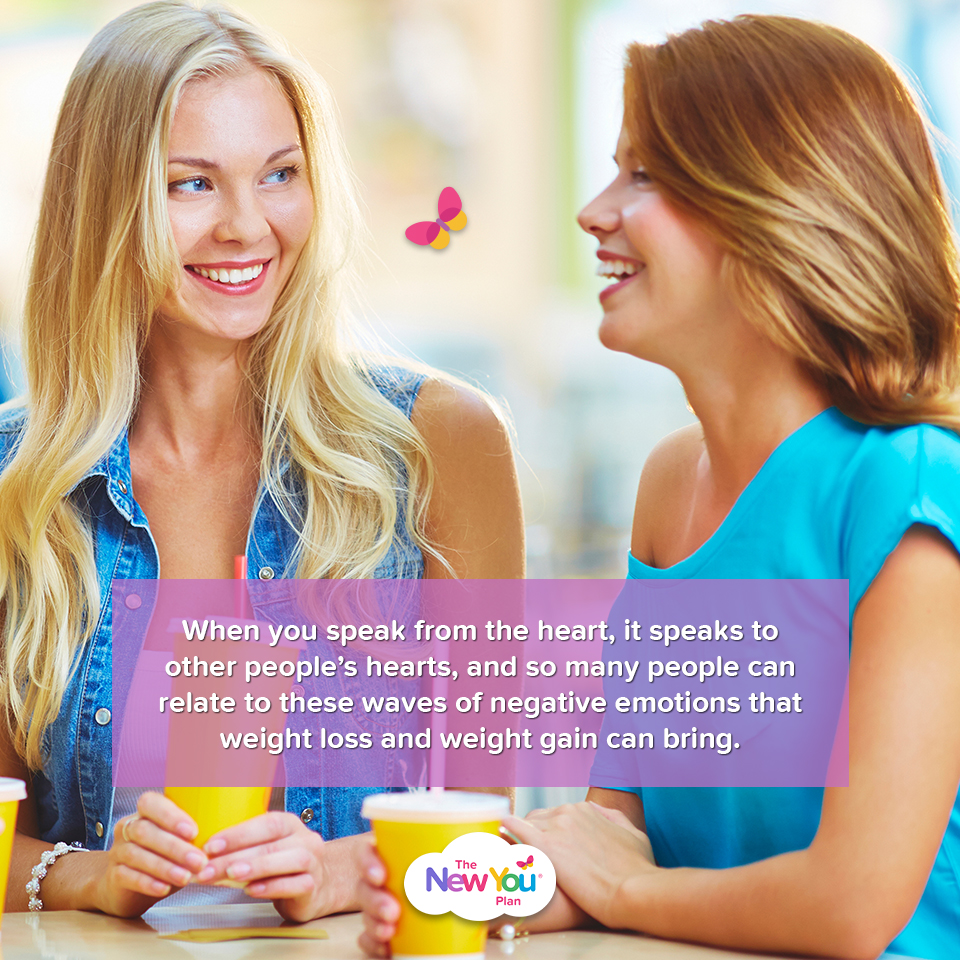 The encouragement this lady got from our community was something else. When you speak from the heart, it speaks to others people's hearts, and so many people can relate to these waves of negative emotions that weight loss and weight gain can bring. It can be soul destroying.
This lady poured her heart out, and got an outpouring of love and support, she made it through day one and she posted regularly this week and today was her one week weigh in;
Today she posted her week one weigh in with a face radiating joy!
"Day 8. Hello you amazing fantastic bunch at New You and all the amazing ladies on here. I am so unbelievably happy I am again blubbing as i think of how different I feel compared to the mess i was last week, (what c"an I say, I am an expressive sort of person – sad or happy!) and I have all of you to thank for developing this amazing programme, for all of your fantastic support and for and keeping me going in the last week.
I have lost a whopping 12.1lb. I'm truly gobsmacked as i wouldn't have considered myself the sort of person that could achieve that. I want to scream it from the rooftops.
More importantly, the difference in my mental state is even more striking. I finally have a bit of belief in myself, and the confidence that i can do this – and I am worth fighting for. That I can prioritise me a little and there is even a glimmer of hope now that I might be able to achieve the life I've always wanted."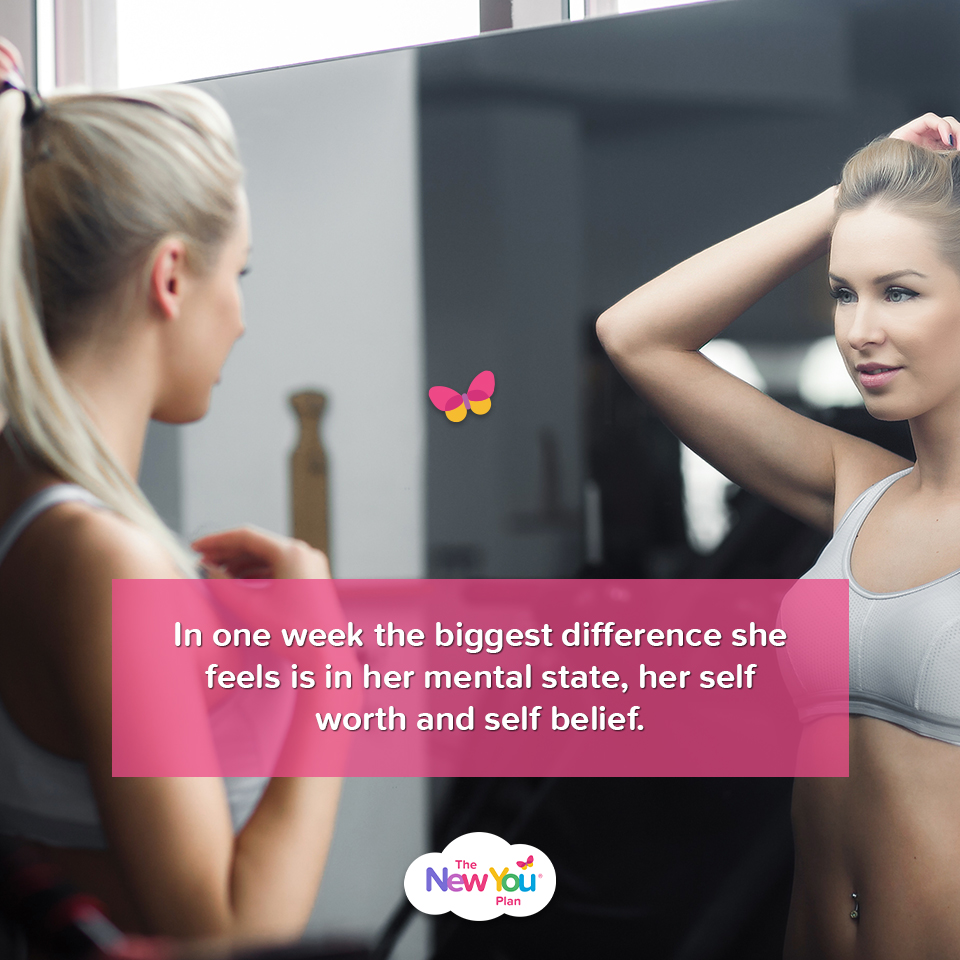 I love that in one week the biggest difference she feels is in her mental state, her self worth and self belief are sky high. She feels confident and strong as she takes daily steps to move towards her New You and the life she has always wanted.
And that is the goal, that feeling is the goal. That feeling of knowing that you are an empowered person, who can follow through on what you said you were going to do, and move towards the your dreams.
You do not need to wait to you get to your target weight to feel that feeling, you can feel that feeling this day next week by making a decision right now that you are going to recommit to your vision of your new you and make it happen.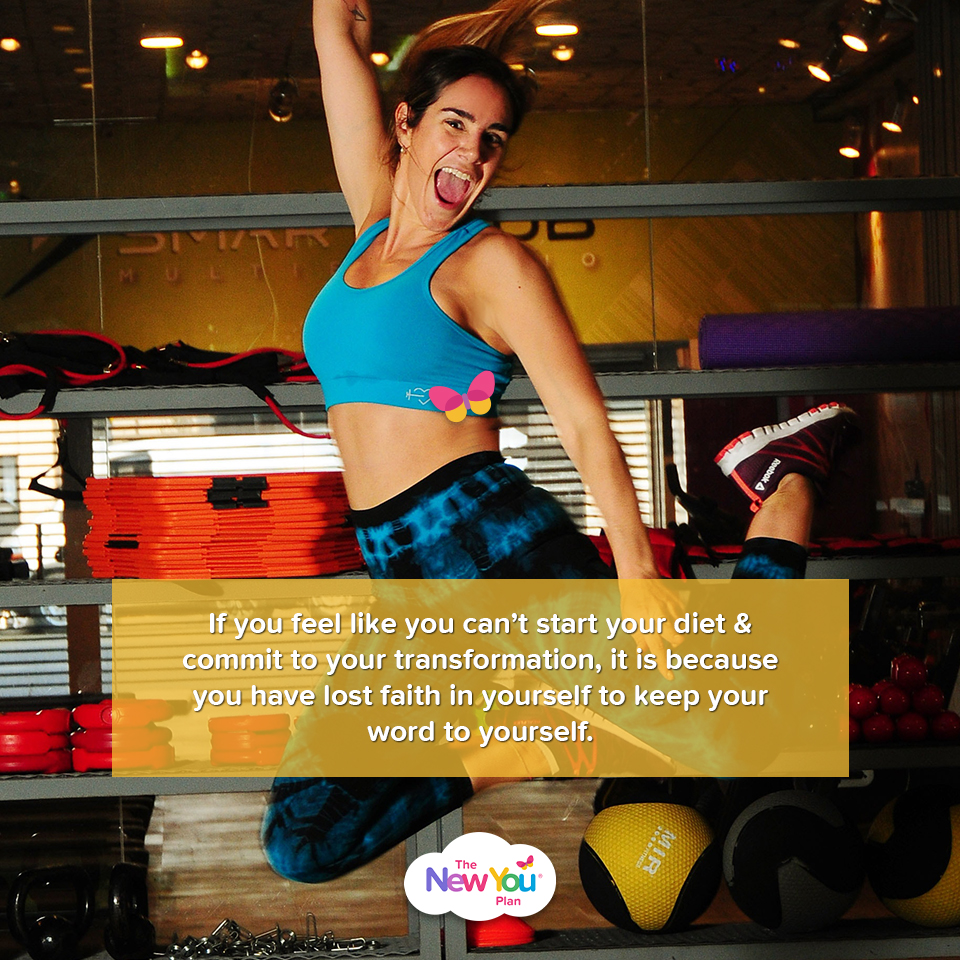 If you feel like you can't start your diet and commit to your transformation, it is because you have lost faith in yourself to keep your word to yourself.
The BEST THING you can do is commit to ONE WEEK 100% no matter what. 1 week where you just say f**k it and do it! Then one week later you will be overflowing with confidence and be feeling healthier and lighter. Continuing on the plan will be a no brainer!
But what if you can't commit right now? What if you just "know" you will fail?
If you can't commit to doing total food replacement right now, then commit to something that you do believe you can do, anything that will make you feel healthier and happier. Make sure you follow through with it.
You want to start building trust with yourself again. It is so important for your self esteem.
Maybe the right thing for you is to start drinking more water, getting more sleep, going for a walk. It could be anything, just pick one thing that you know would be good for you and stick to it. This will build your confidence up and help you to feel better about yourself.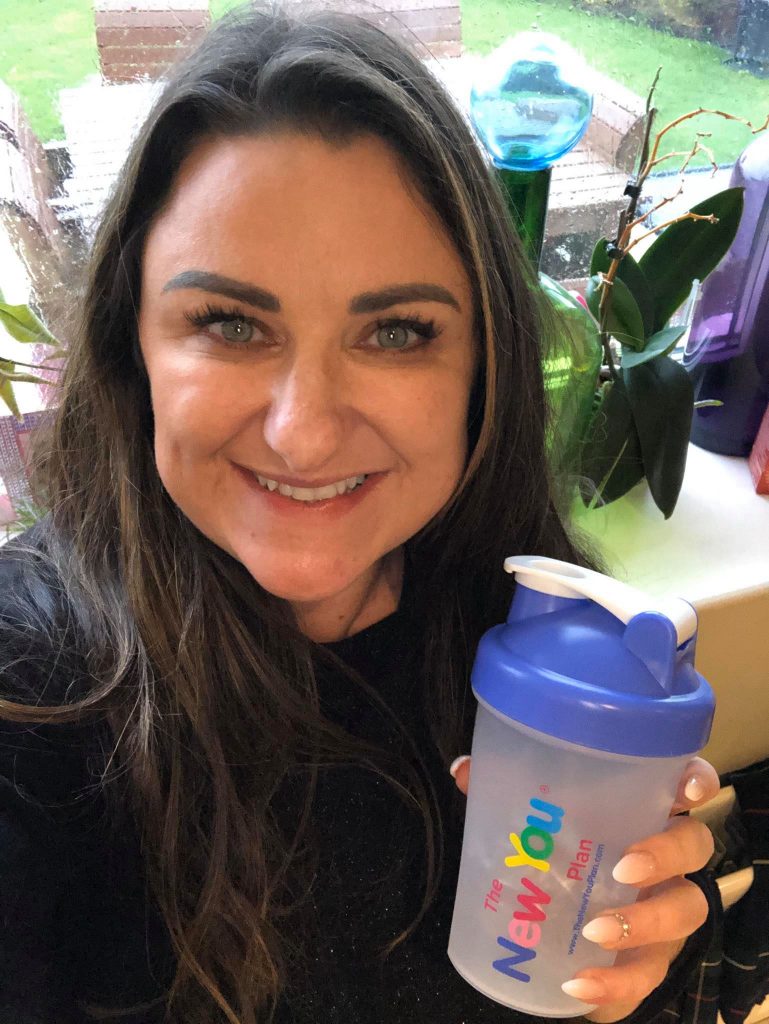 I hope you will have good week. A week that you keep your promises to yourself and move closer to the health and lifestyle that you deserve.
Big Love,
Julz xoxo
If you would like to join me on a 12 week transformation mission, please check out our special offer bundles, we do have a 12 week bundle that gives the best discounts, and we also have a 6 week and 3 week option!
CLICK HERE TO VIEW ALL SPECIAL OFFERS.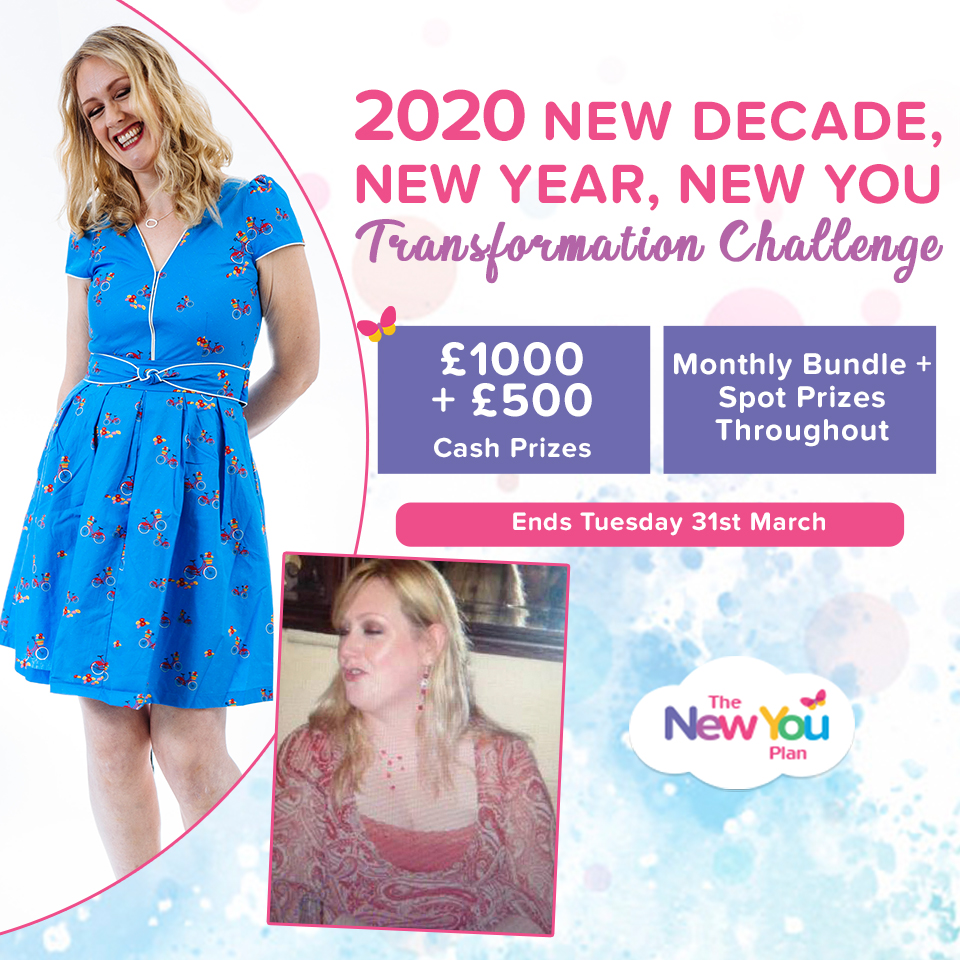 Fancy Dropping 3 Jean Sizes and Winning £1000 cash for Easter?
Make sure you take your before photo and join in with our transformation challenge for a chance to win £1000 cash prize!
We have a great buzz in our community, so many people are losing pounds and gaining confidence! We have selfie competitions, blogger competitions and prizes every week, just to help you feel focused and enjoy your journey! That is what we are all about here at the new you plan, we believe that your weight loss journey should be one of the most amazing experiences of your life!