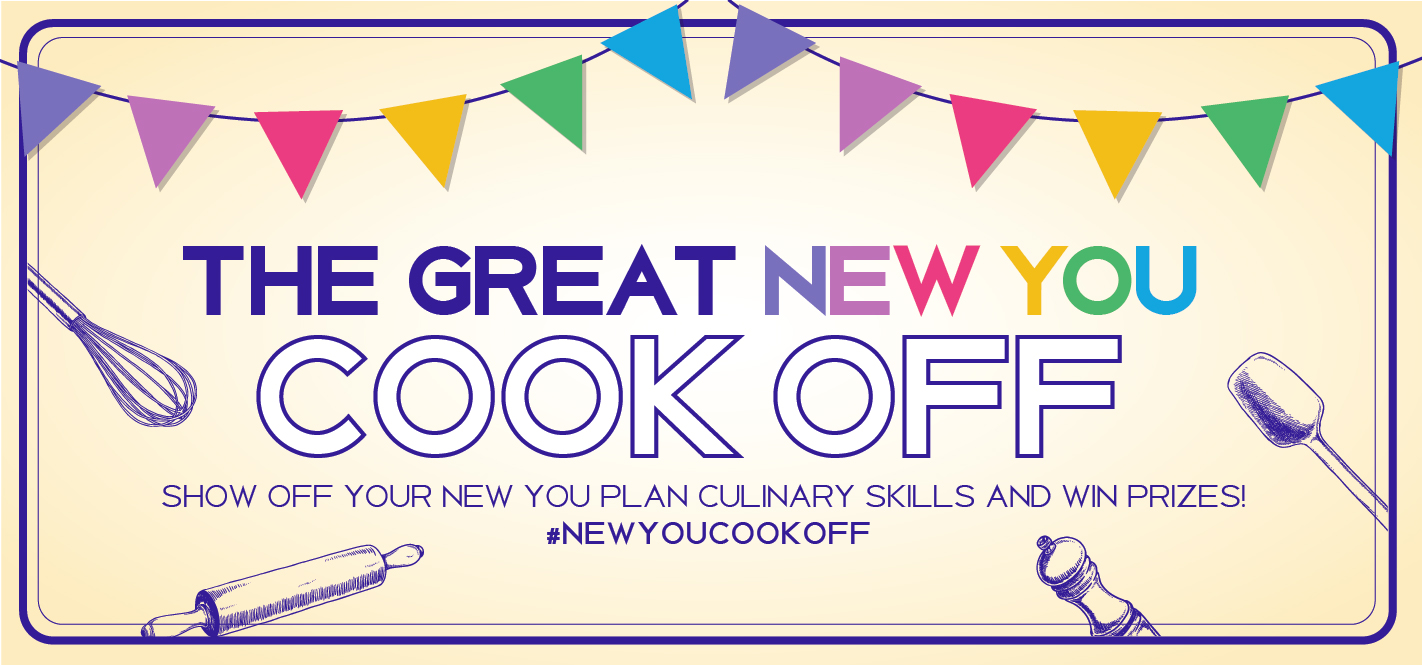 It's #FoodForThoughtThursday at The New You Plan, which means, quite simply, that we devote our Thursdays to educating our customers on the importance of instilling lots of healthy new habits to live by for the rest of their lives! Why? Because losing weight is a pretty big deal, and why go through that if you don't know how to live a healthy lifestyle afterwards?!
Life can be tough enough and so losing weight and keeping it off shouldn't be a chore. As soon as a customer signs up with The New You Plan, they are getting a total weight loss experience. We pride ourselves in helping customers re-learn about the value, importance and meaning of foods, and learning to see it as a source of fuel for our bodies, rather than just eating out of comfort, habit, boredom, anxiety or whatever other reasons there might be.
This autumn we launched our incredible #AutumnChallenge! The point of this? To keep you #motivated and in the right #mindset to smash your goals. As part of the challenge we've launched several ways for customers to really get on board and make this autumn count.
As part of this, our incredible #NewYouCookOff got off to a fab start, and boy have our customers been cooking up a storm in the kitchen!
Because we fully encourage a healthy eating lifestyle after the plan, we got both our TFR customers and those following our Flexi-Focus Plan in on the action, by asking them to post photos of what healthy lunches they've been rumbling up in the kitchen.
If you thought last week's efforts were impressive, prepare to be AMAZED! Our slimmers have come out in their forces and have really outdone themselves. We've had more than double last week's entries!
Prepare to drool… These are just a few of our favourites…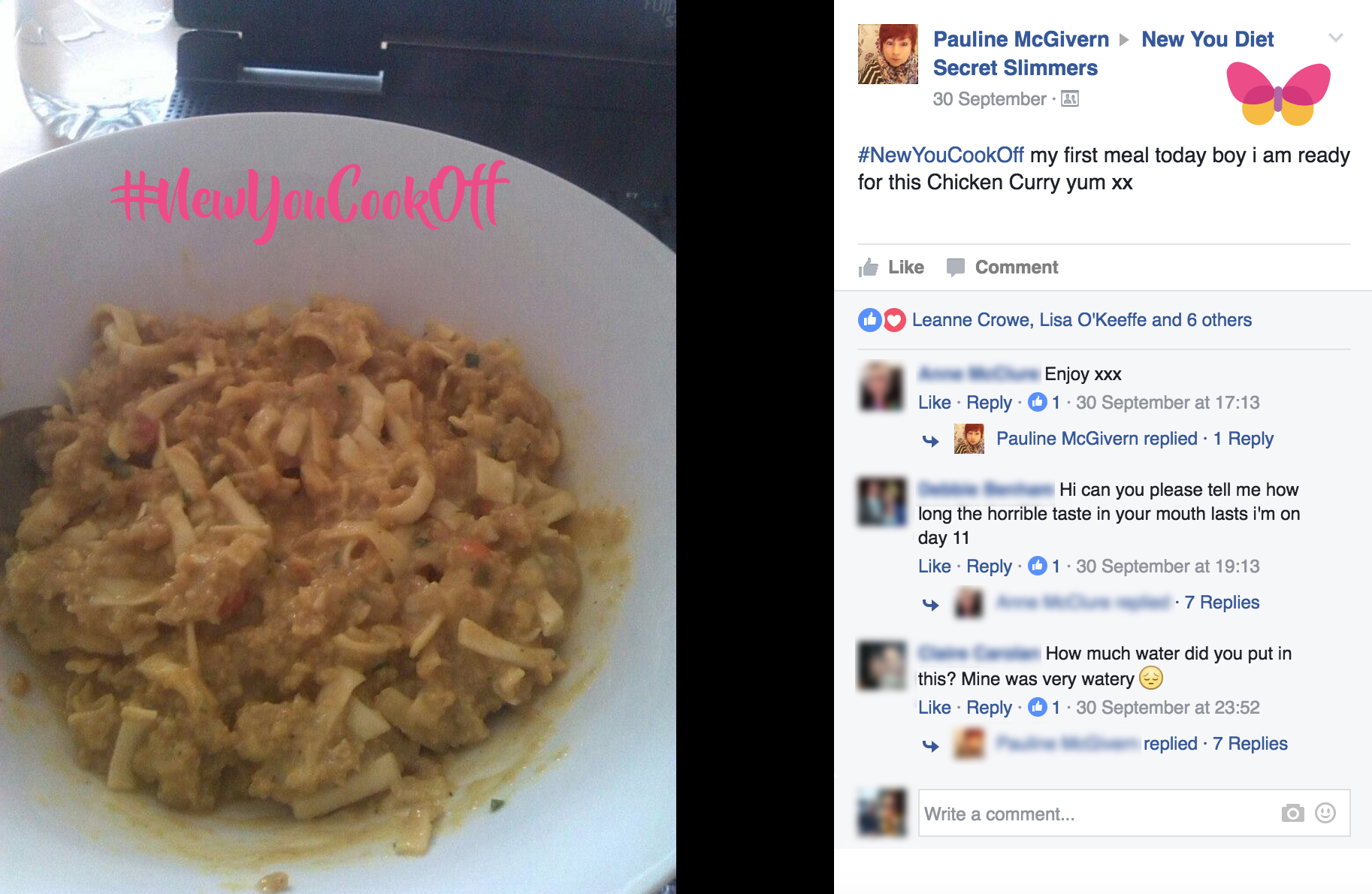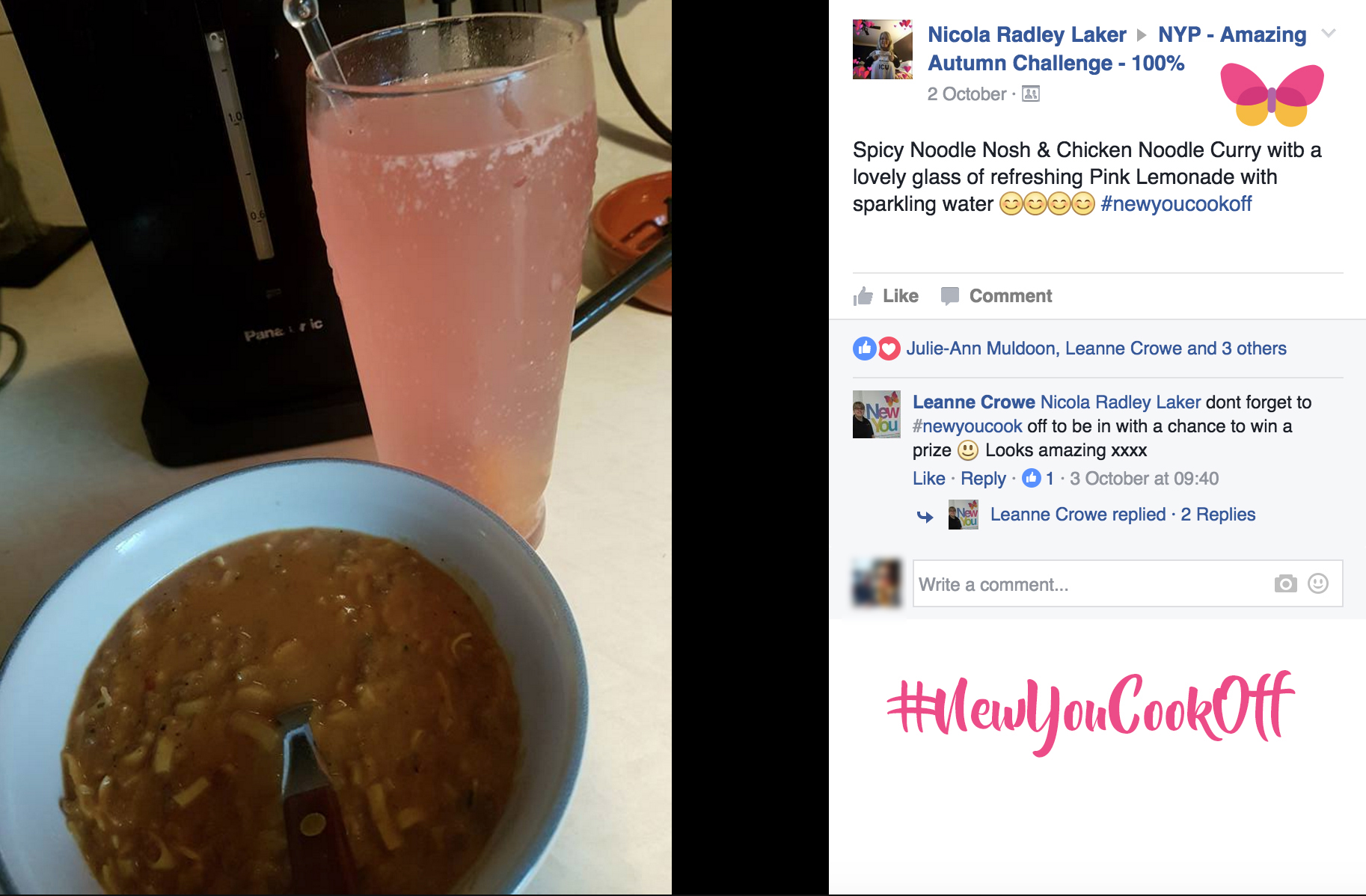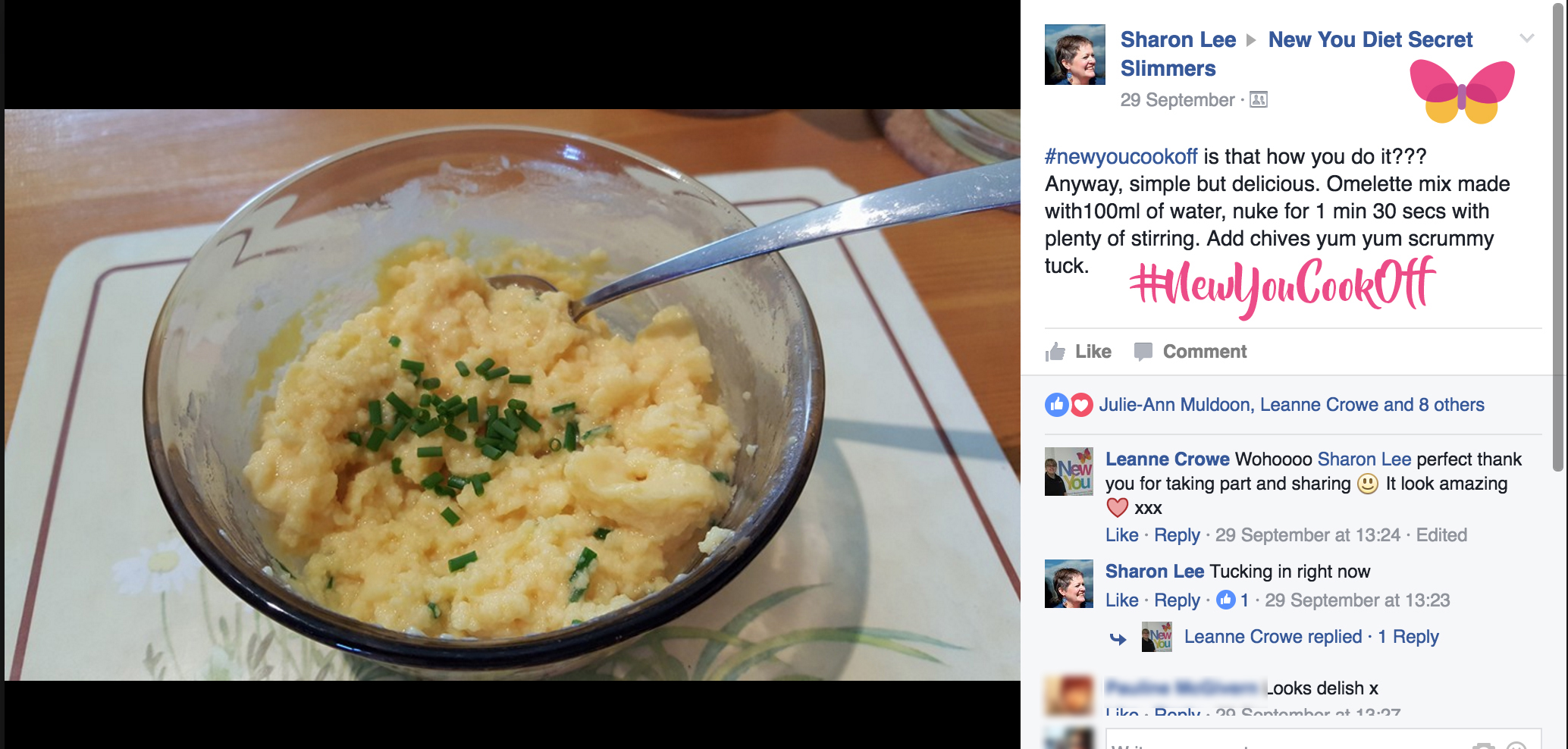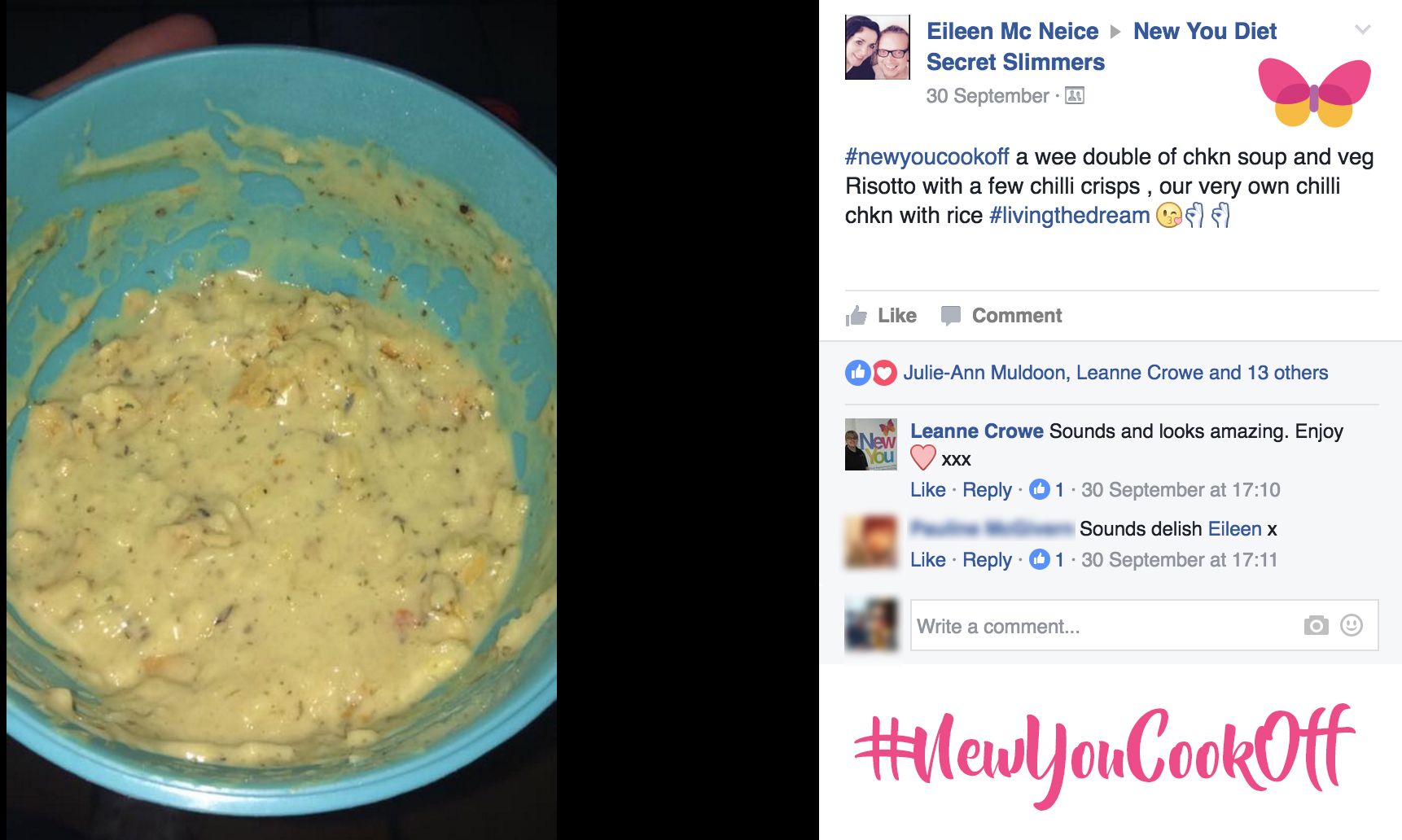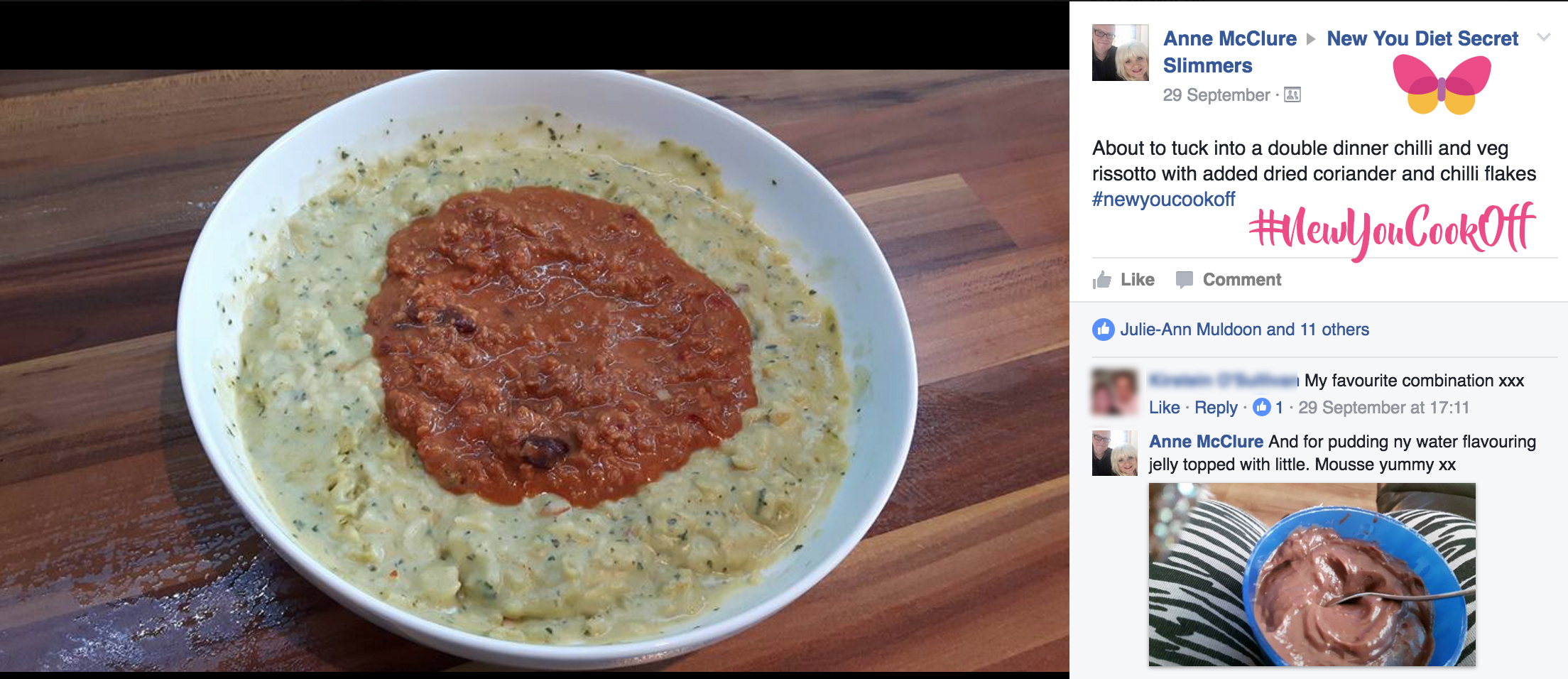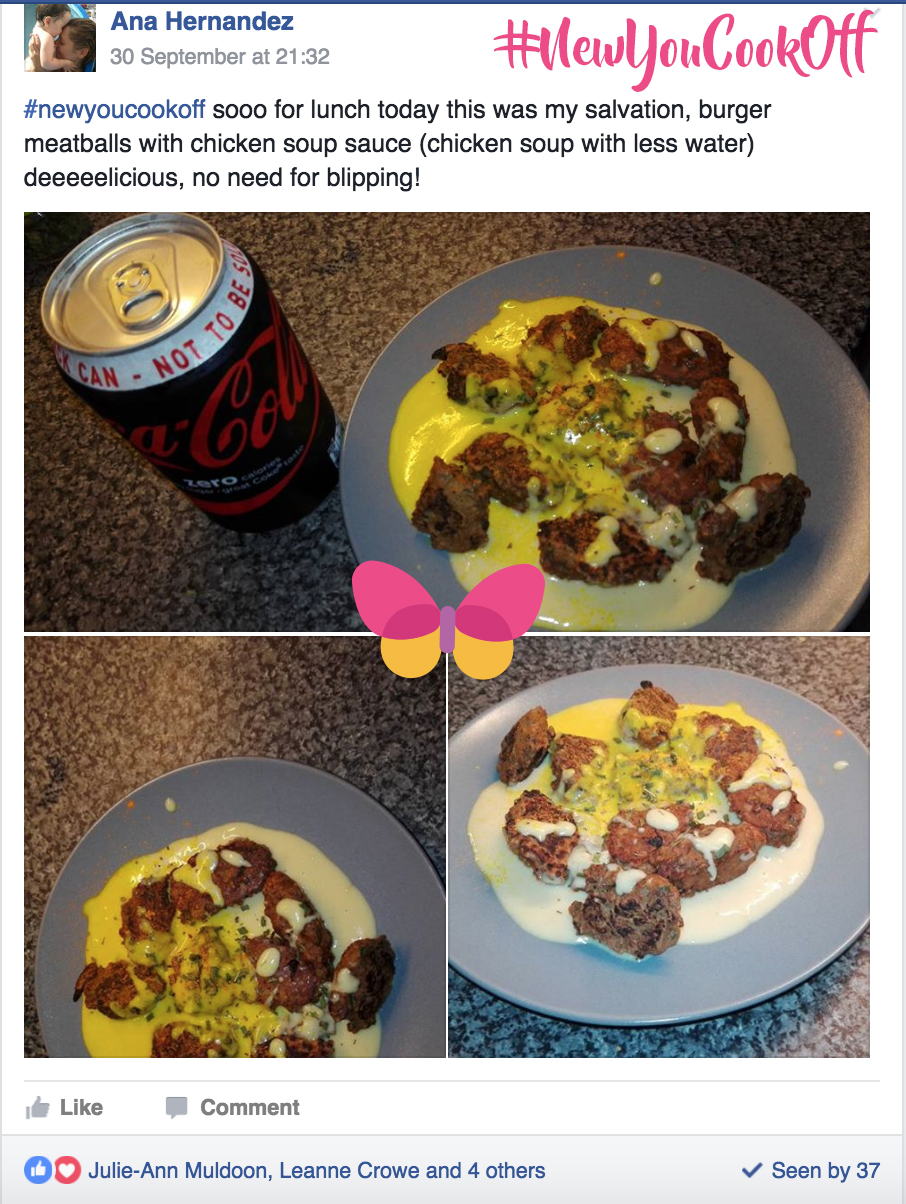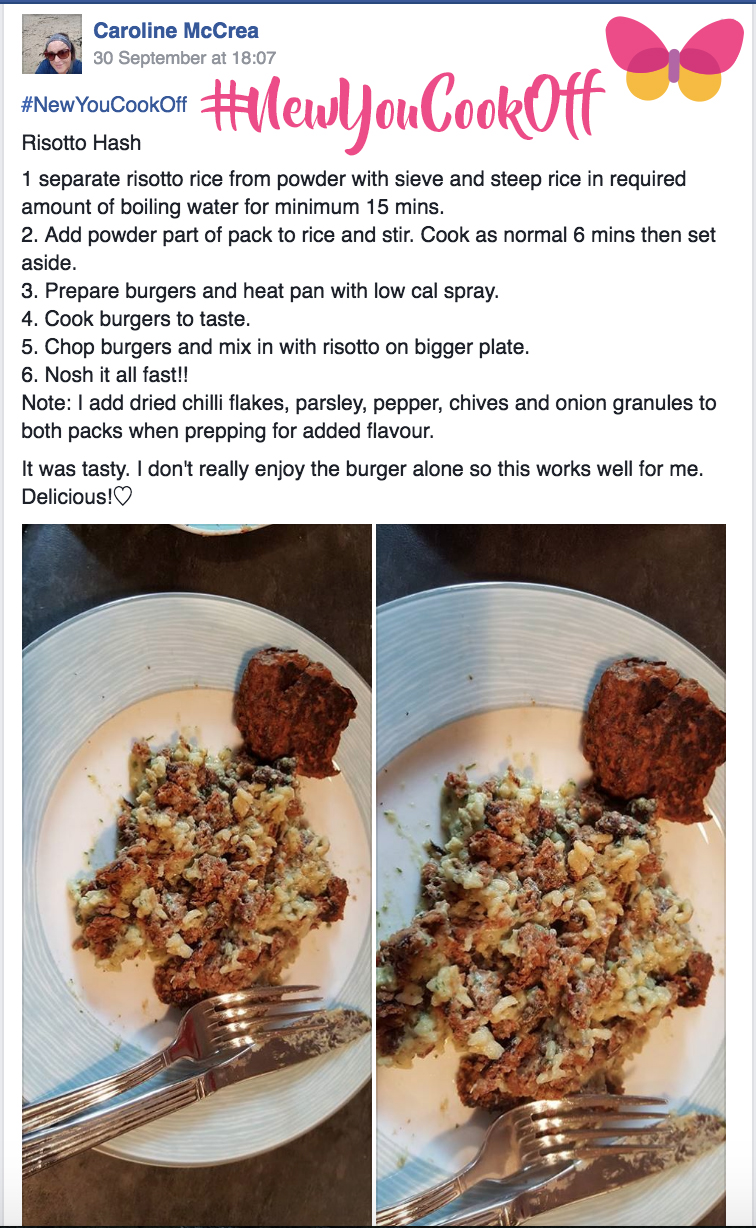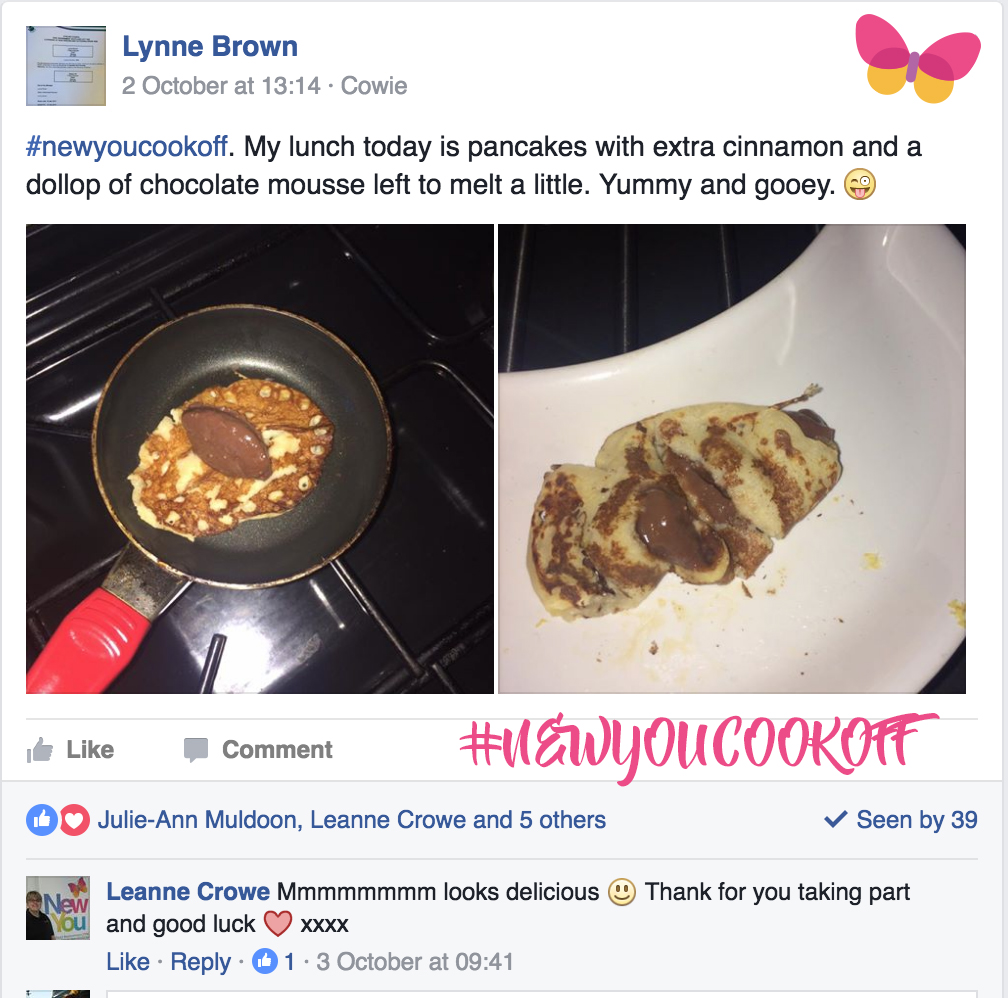 Drum roll please…
We're delighted that this week we have a winner from both our TFR Plan and Flexi Focus  Plan followers!!
First up, a M A S S I V E congratulations to Michelle Hewitson-Maher!!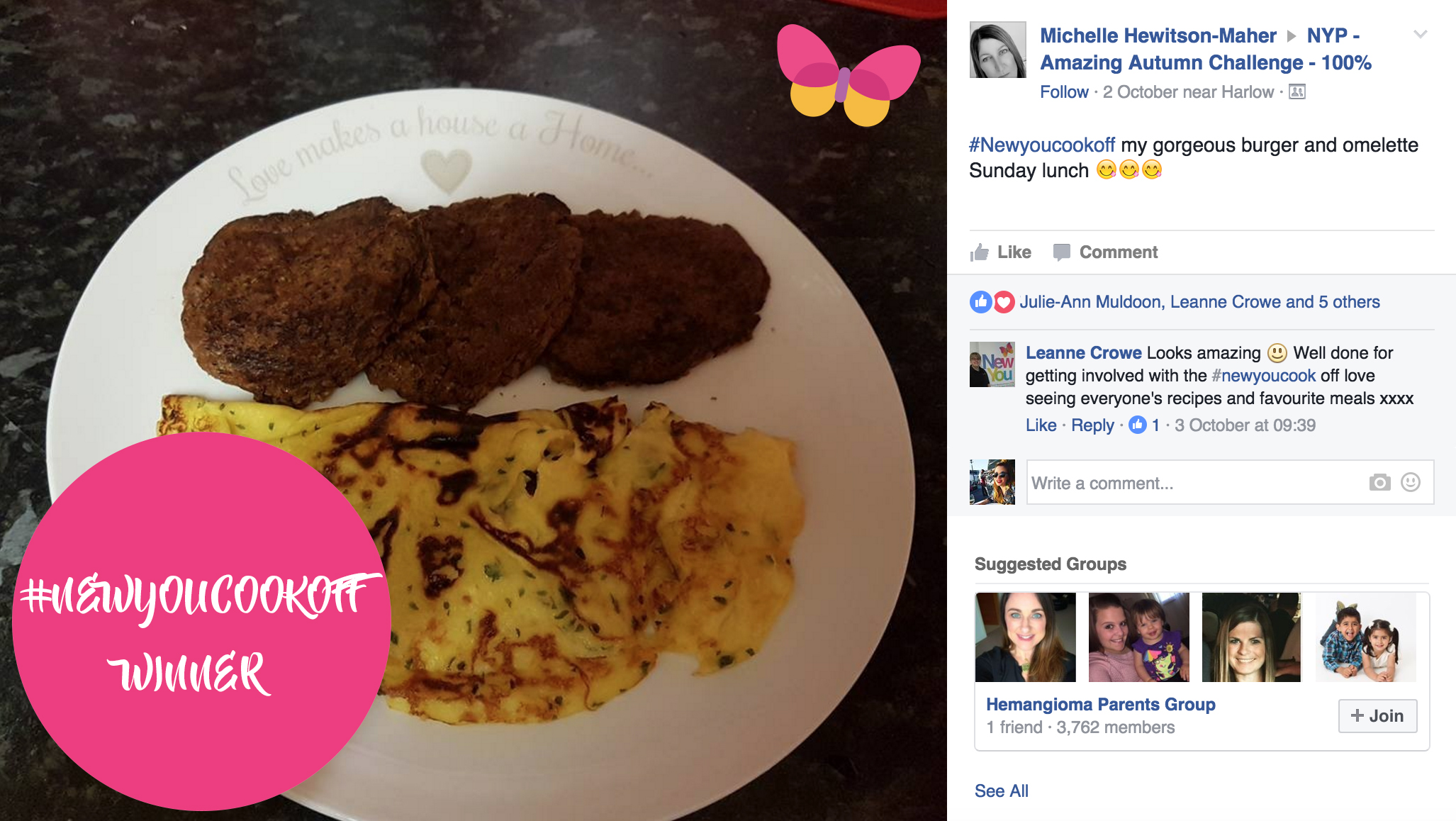 At The New You Plan, we've created a range of TFR Meals that are not only quick and easy to prepare, but also delicious! We believe that you shouldn't feel like you are missing out on anything, and Michelle has created a five star meal, perfect for a Sunday lunch. Burgers and Omelette anyone? Well done Michelle! A worthy winner!
Next up is Flexi-Focus follower, and baker- extraordinaire, Candida Woolcott!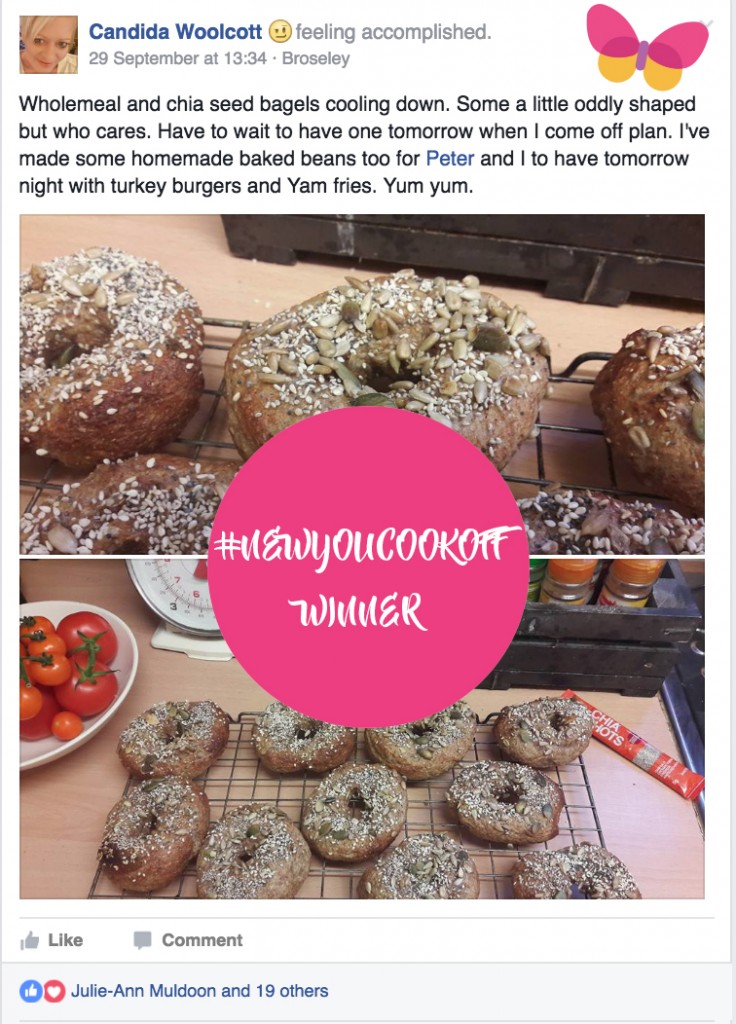 Candida is always posting photos of amazing meals in our Momentum Maintainers group and this week we couldn't get over her wholemeal and chia seed bagels! Her photos had the entire office drooling! These creations are definitely worthy of a star baker accolade! Well done Candida!
Congratulations ladies! You have both won £50 worth of New You Cash Points to spend on your next order!
Are you up to the challenge?
Next week, we want to see even more of what you've been getting up to in the kitchen. We've had breakfast and lunch and now it's our favourite meal of the day… dinner! Whether you're on TFR or following our Flexi-Focus Plan, get cooking and share those photos on social media with the hashtag: #NewYouCookOff! You might just see your photo here next week, or even better WIN £50 worth of New You Plan points!
So what are you waiting for?! On your marks… get set… cook!
Tags:
#NewYouCookOff
,
New You Challenge
,
New You competition
,
New You Plan prize