This September, let's get back to basics! Shop our new Back to School Bargain Bundles and get your diet back on track for less!
It's officially September!
With the weather turning chillier, the days shorter and the kids back to school, summer is definitely behind us and we have to say, we're delighted about it.
While we had an amazing summer, the season is often filled with overindulgence. Family outings, fun in the sun and hot summer nights bring with it the excuse we need to treat ourselves, often a little too much.
With the kids being off school, and holidays to enjoy ourselves, it's too easy to fall out of routine. This lack of routine sees all our good habits fall out off sync and it becomes too easy to go back to mindlessly eating, failing to drink water or stay active.
If this sounds like you, don't panic! There is an easy way to sort this out…
Let's get back to basics!
With our Total Food Replacement plan, you can easily build structure back into your life and lose those pounds that piled on over the summer.
Over the next week, we'll be bringing you a series of blog posts, designed to help you build structure into your life and get the most out of this diet.
In just 8 weeks it will be Halloween!
If you really give it your all, you could be enjoying this holiday, two or even three dress sizes smaller.*
And so, to help you get back to basics, we have launched 3 incredible Back to School Bargain Bundles so you get back on track for even less!


Save up to 51% with our Back To School Bargain Bundles
These three new bundles are designed to help you enjoy the simplicity of a diet meal plan that actually works.
Simply enjoy x4 New You Plan Total Food Replacement Meals per day and watch as that weight falls off!*
Here are the details on our 3 new bundles:
50 meals for ONLY £55 & save 45%
100 meals for ONLY £100 & save 50%
200 meals for ONLY £195 & save 51%
So the bigger the bundle, the more you'll save!
But you'll need to be quick though! These offers end at midnight on Sunday 10th September!
Let's make this September sensational! Get back to basics & shop our Back to School Bargain Bundles now!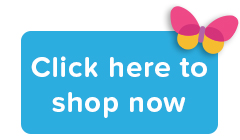 Tags:
New You Plan offer
,
Total Food Replacement (TFR)
,
vlcd