*Weight loss results may vary and are different for each individual.
Hi Guys My name is Belinda 🙂
I was born and raised in New Zealand, I have been living in Ireland for the past 15 years now.
Before starting The New You Plan I was 20 Stone!
My weight has held me back for many years but The New You Plan has changed my life for the better, I am a different person inside and out. I was asked to share my story with you all, I was over the moon when they asked me as I would love to help you out as much as I can as I know the struggle of loosing weight!
1) How long have you been on the plan & how much weight have you lost?
I have been on The New You Plan for around 1 year now and I have lost a total of 6 stone*!!! AMAZING I know!
2) What led you to making the decision to take control & start the plan?
By this point I had tried a lot of different diets and nothing was working or I wasnt able to stick to it , it was a nightmare really and then I came across new You – this was something I wanted to try, it was fresh and New!!
3) How did being over weight make you feel?
I felt isolated and very uncomfortable with my weight, I always felt like everyone was staring at me and judging me. I always felt low and useless.
4) How did you feel when you started the plan? How was the first week?
The first week was great – a lot better than expected, the first few days where the hardest, my body wasn't getting what it was normally getting and it was changing! It was doable to continue as there is such a wide variety of products.
5) When did you start to see results?
After the first week I was amazed at what I saw – I was less bloated and I just felt so much better in myself
6) What was your first fist pump moment? How did it make you feel?
My first fist pump moment was when I lost nearly 1 stone in my first week – I couldn't believe it I never had results like this before.
7) What was the nicest compliment you have received from reaching your goal?
I am unrecognizable
8) Who or what is your biggest inspiration?
My Biggest inspiration are my children, I am doing this for them, so I can run around with them, without getting out of breath. I don't want to feel ashamed when I am dropping them off to school so yes they are my biggest inspiration.
9) What 3 words would you use to describe yourself before your weight loss?
Uncomfortable

Embarrassed

Mortified
10) And what 3 words would you use now?
Confident 

Happy 
11) What 3 New You Plan Meals or Snacks can you not live without?
Pasta Carbonara

Spicy noodle nosh

Mint Chocolate shake
12) What are you top 3 tips for staying on track?
My top 3 tips for you are:
Focus on who you want to become

Have a goal outfit

Have a reminder picture of what you don't want to go back to
13) What weight loss mantra do you live by?
Never give up on a dream because of all the time it will take to accomplish it, the time will pass anyway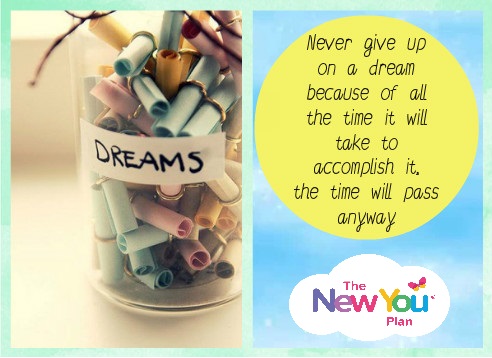 14) What do you love most about the Secret Slimmers community?
The group is just AMAZING, we are all just one big family and we are their to support each other – they are a constant support day and night and there is so much motivational advice it is fabulous!
15) What advice would you give anyone considering starting the plan?
My Advice to you is – Give it you all from day one. Don't Stop and start just go for it!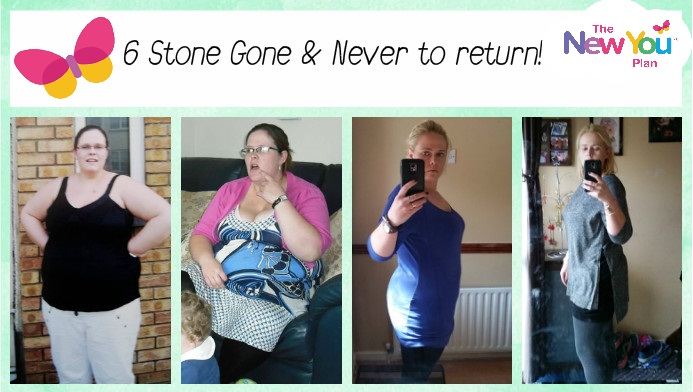 Love Belinda
xx
---
Start your own New You transformation today!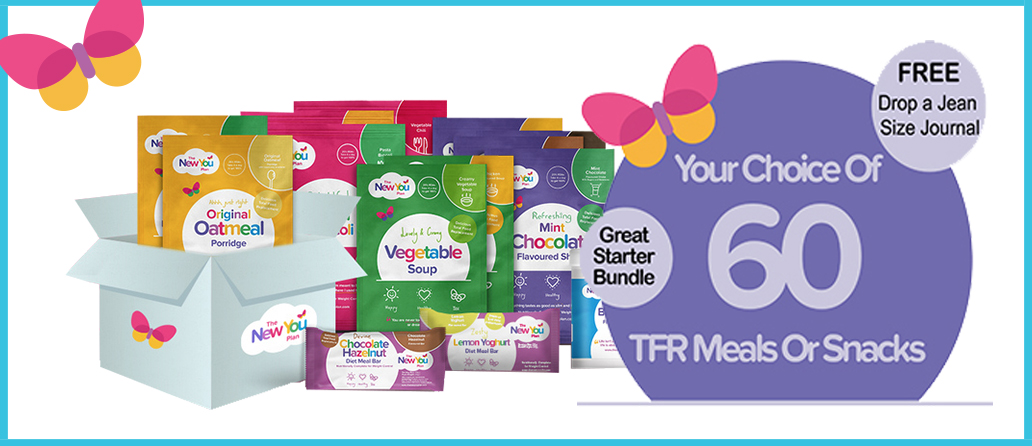 Our 2 week Total Food Replacement Bundle is the perfect way to start your weight loss journey! For only £79.99, choose from over 40 delicious meals & snacks. This great starter bundle includes a FREE Journal so you can track your amazing weight loss. Get started today for only £5.32/€6.68 per day.
Alternatively, if you have any questions, or for more information on our current special offers, please get in touch by emailing: [email protected] or calling: 028

 3833 0720.
Tags:
before and after
,
Dieting
,
Feelings & Emotions
,
Motivation & Inspiration
,
Weight Loss