New You Plan Blog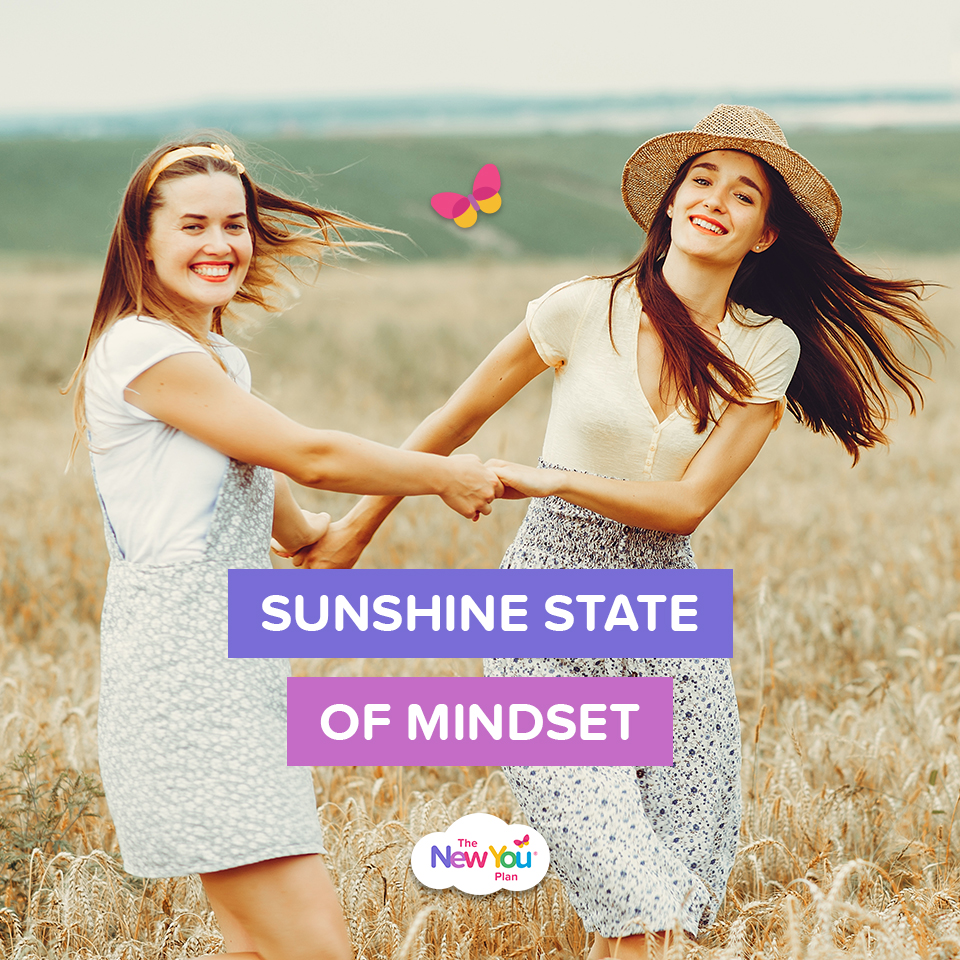 [Transformation Challenge Task 5] Sunshine State of Mindset

We have lost count of the number of times we have said 'The New You Plan is a mindset diet'. EVERY diet and weight-loss strategy has its pros and cons, but for anyone to really work, you've got to be in the right mindset.
In fact, shifting your mindset about losing weight is the biggest factor in… well, losing weight. It is almost impossible to lose weight from the outside without creating the correct inner resolve and intention on the inside.
Most of us try to lose weight with the worst state of mind possible: wanting to "fix" ourselves. We jump into diets and exercise plans out of self-deprecation, all the while pinching our "trouble" spots, calling ourselves "fat" and feeling a bit meh. Then we get obsessed with results, focus on quick fixes and lose sight of sustainability and even health.
This type of thinking can be destructive. Rather than focusing on the good that can come of weight loss – such as better health, a longer life, more enjoyment in everyday activities and the prevention of diabetes and heart disease – we still focus on negative thoughts.
Ultimately, a negative mindset leads to failure.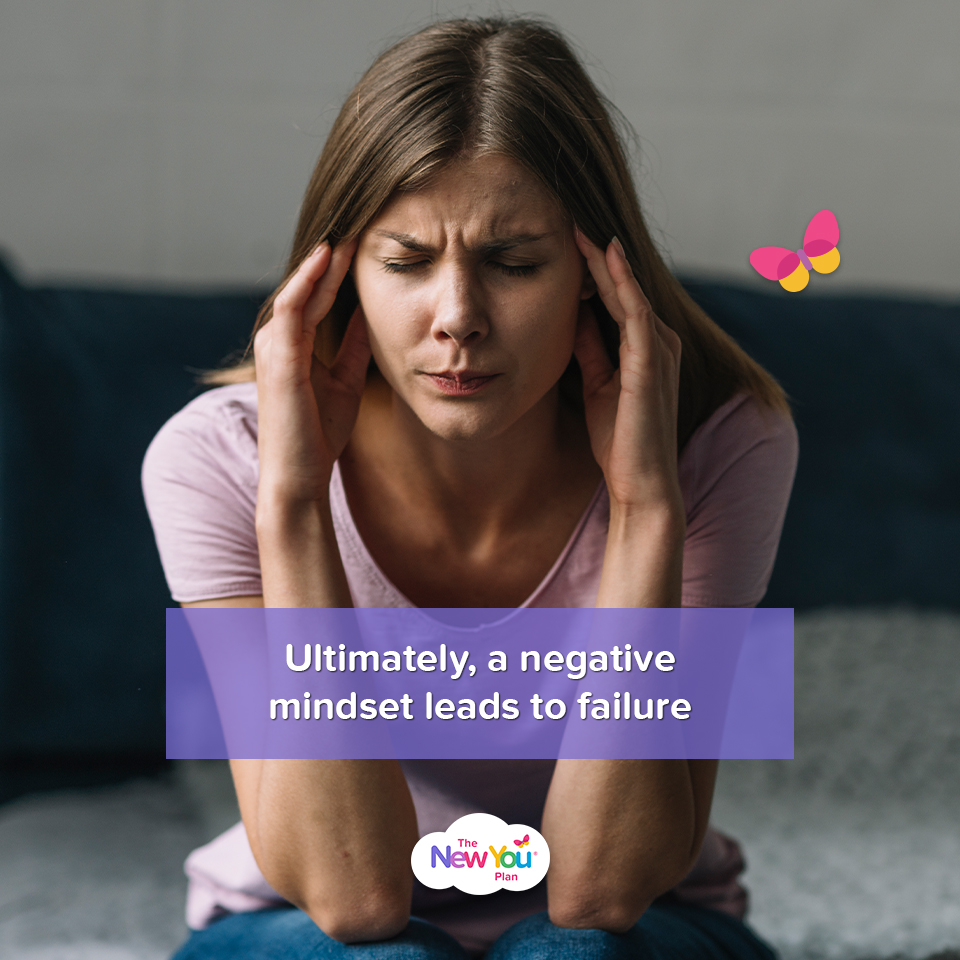 Shifting your attitude around weight loss isn't just about making yourself feel good; it's about results. In fact, research shows that the more dissatisfied you are with your body, the more likely you are to avoid exercise. And simply thinking that you're overweight predicts future weight gain, according to 2015 research published in the International Journal of Obesity.
Fortunately, the mind is a flexible thing. Follow these 9 expert-approved tips to change your mindset and make your New You weight-loss approach healthier, happier and way more effective:
1. Shake up your Goals
Losing weight might be a result, but it shouldn't be the only goal. Rather, your goals should be small, sustainable things over which you have full control. Remember the New You process… 4×4. 4 packs and 4 litres of water. Did you get your water in today? There's one goal met. What about your 4 packs? Perhaps a goal could be to add a walk to your day. Or to spend 30 minutes outdoors. Another goal could be an early night. What about eight hours of sleep; did you get them in? If so, you can check another goal off of your list.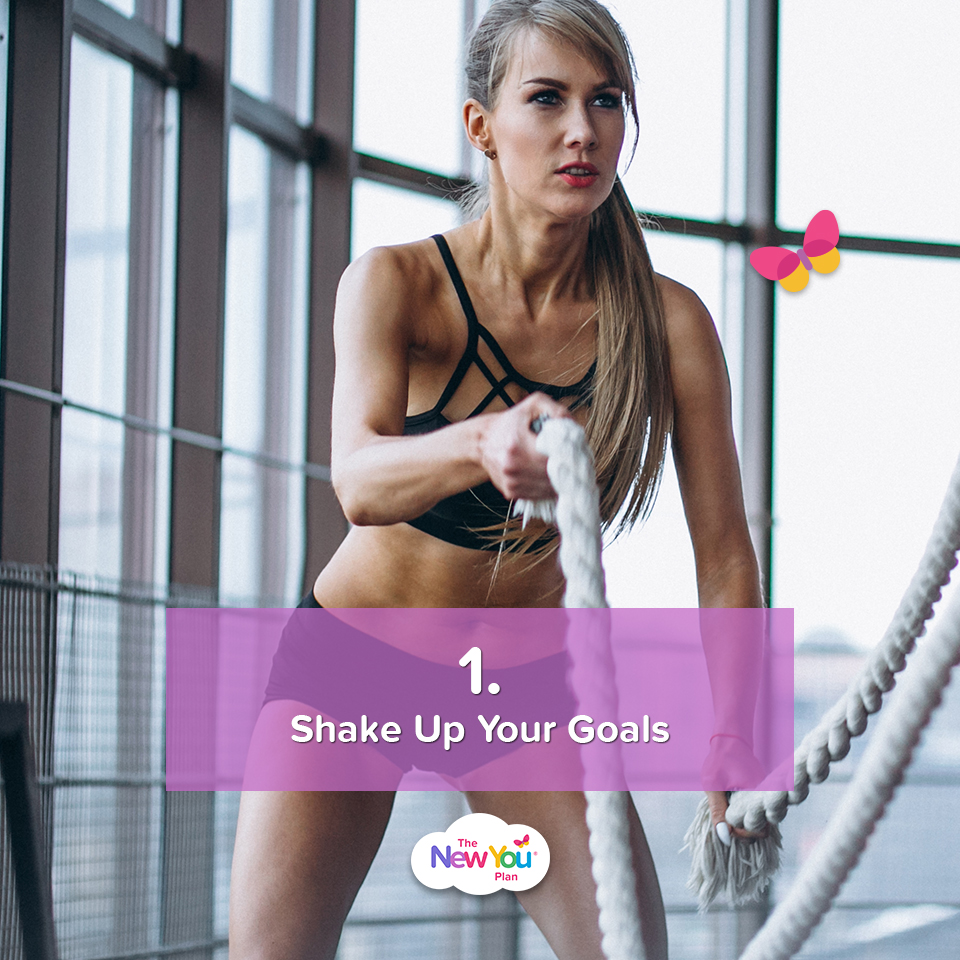 2. Positive Vibes only
Surround yourself with positive people. Doing so provides you an encouraging, emotionally healthy environment in which to invest in yourself. Don't be afraid to ask for help or support. Pop onto our private Customer page Secret Slimmers for a daily dose of determination and delight or give one of the New You team a call. We love hearing from you!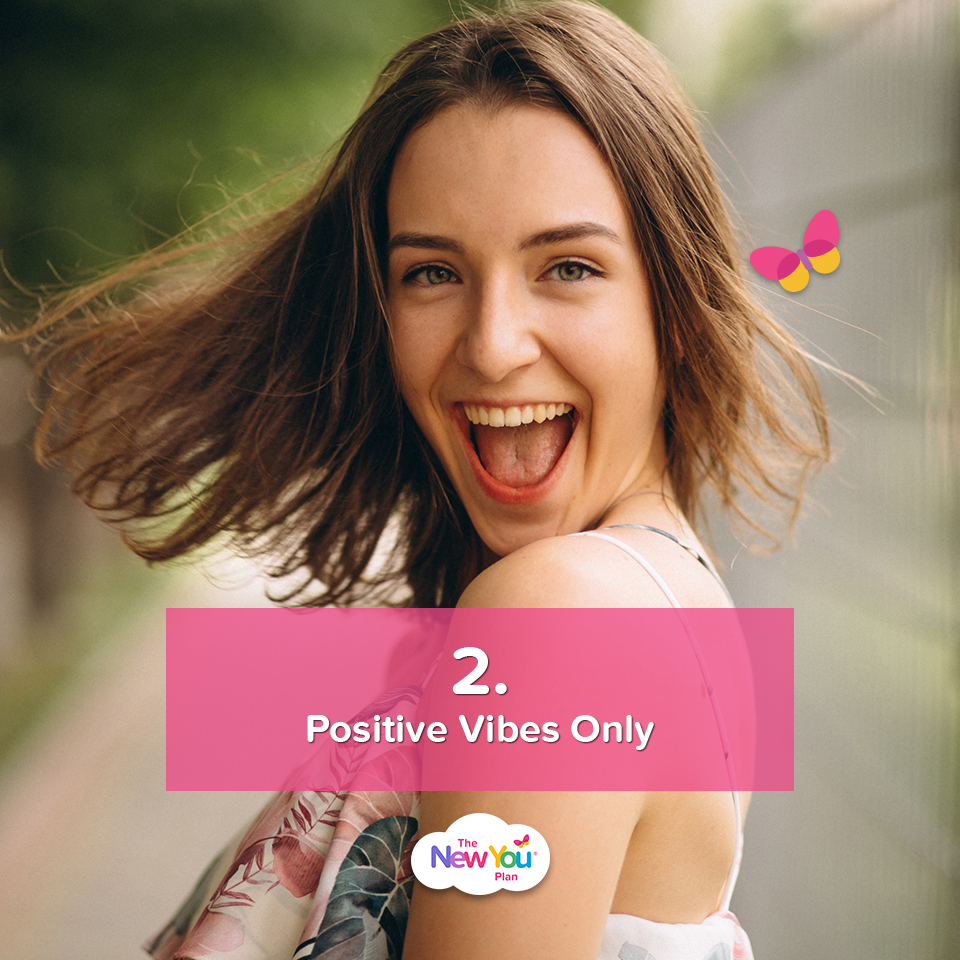 3. Rethink Rewards and Punishments
Keep in mind that making healthy choices is a way of practicing self-care. Food is not a reward, and exercise is not a punishment. They are both ways of caring for your body and helping you feel your best. You deserve both.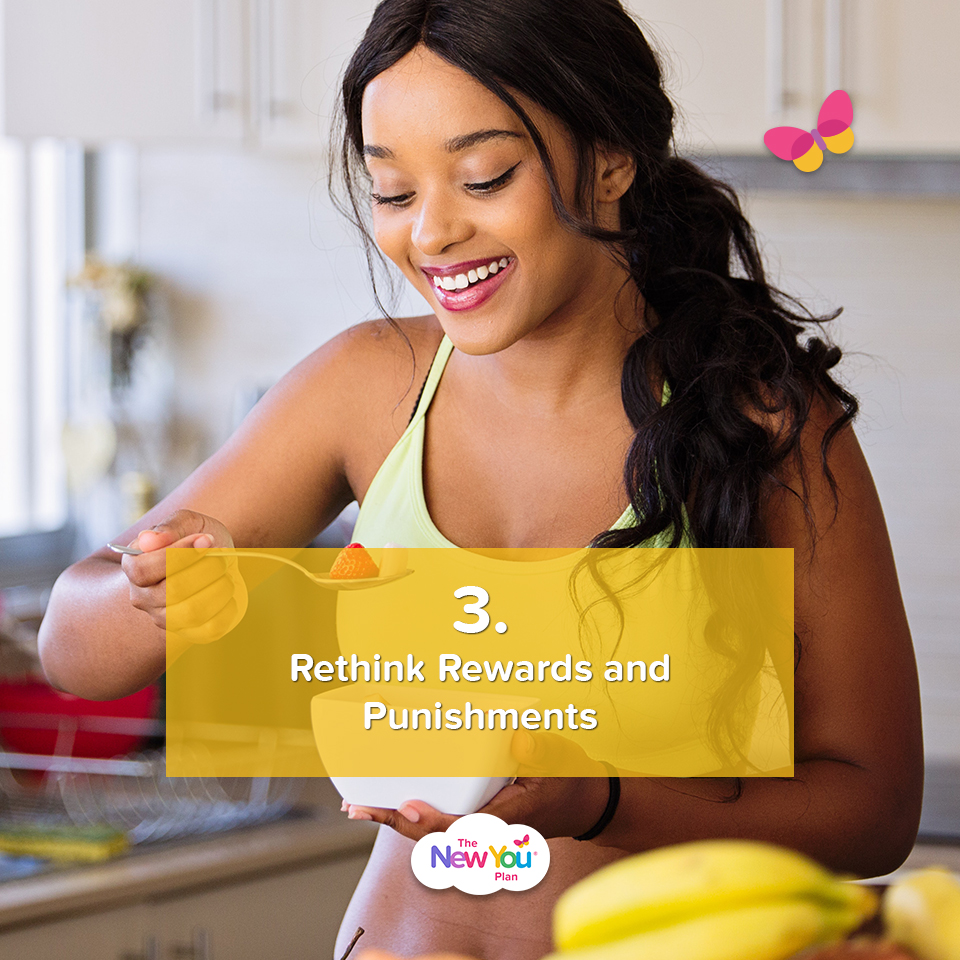 4. Take a Breath
Taking a few minutes at the beginning of your day, to slow down and simply focus on the act of breathing can help you set your intentions, connect with your body and even lower your body's stress response. Lie on your back with your legs extended and place one hand on your stomach and one on your chest. Breathe in through your nose for four seconds, hold for two and then exhale through your mouth for six. With each breath, the hand placed on your stomach should be the only one to rise or fall. This takes a few goes to get right but it's worth it!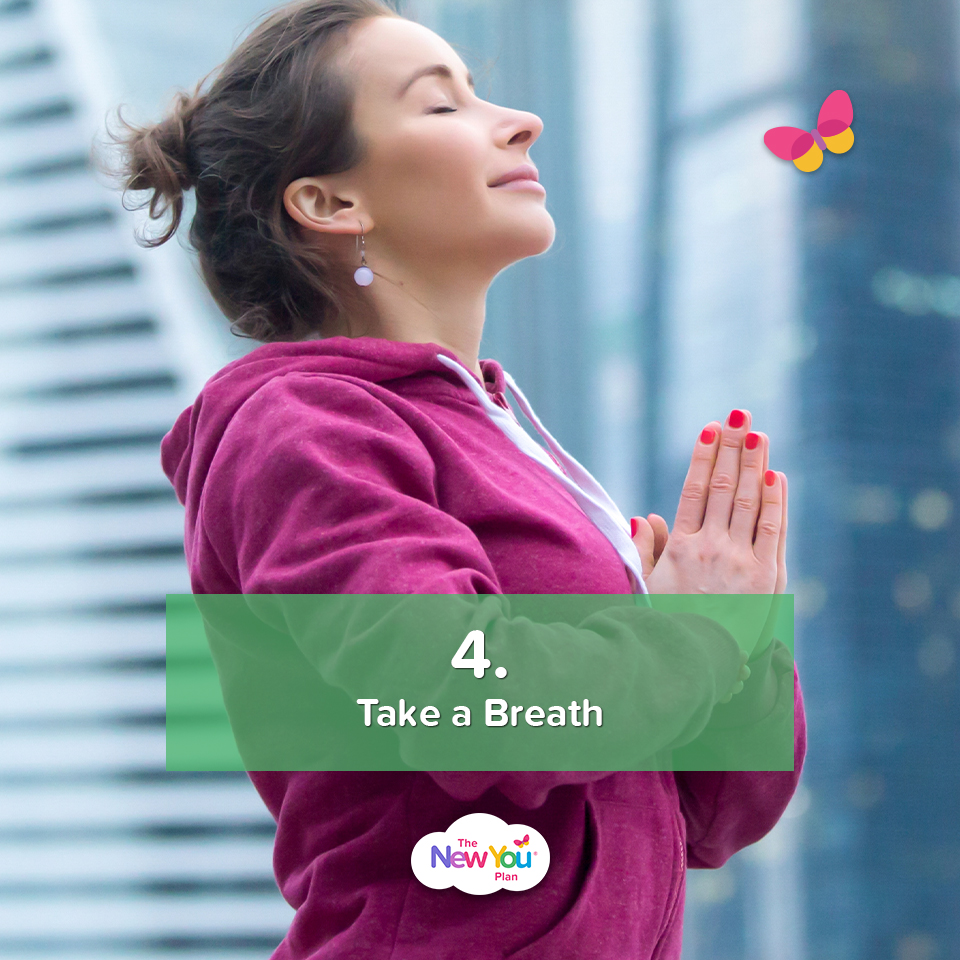 5. Throw Out the Calendar
Patience is also important when you are losing weight in a healthy and sustainable matter. The New You Plan is a highly effective method of creating a calorie deficit resulting in an average weight loss of 1 stone a month. We see this time and time again. Knowing that a stone a month is the average weight loss takes the pressure off weekly weigh-ins.
We know, we know. When you are losing weight it's so tempting to weigh yourself every day. Trust us… try not to. Your weight will move up and down throughout the month for a number of reasons, anything and everything from the amount of water you are drinking to hormonal changes will affect the scales. If you focus on meeting truly actionable goals, like taking 10,000 steps each and every day and sticking to 4 packs or 4 litres there's no need to get wrapped up in a timeline of goals ahead. Every 24 hours comes with new successes; focus on those. Simply stick to the New You script. 4 packs and 4 litres of water. Add in some movement if you like and practice self-care with a few early nights. Trust the process.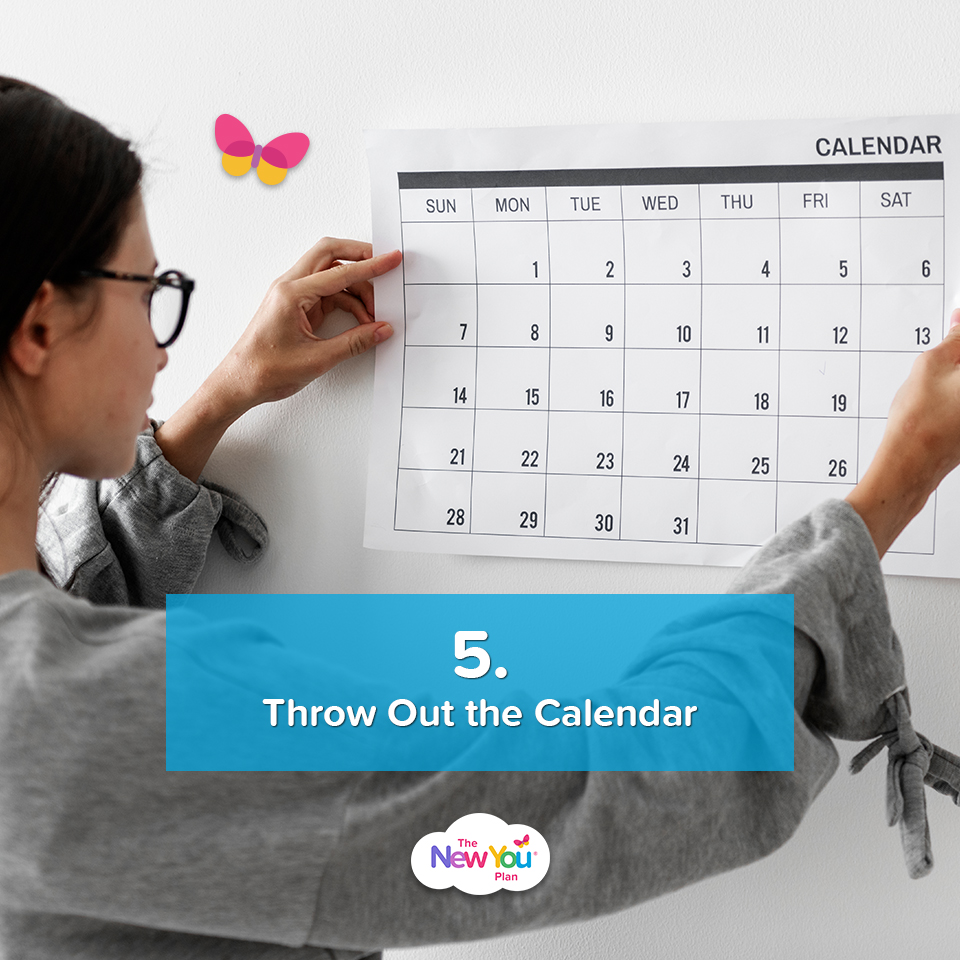 6. Identify Your Triggers
Identify the thoughts that get you into trouble and work to stop and change them. Maybe it's your internal dialogue when you look into the mirror. Or cravings when you get stressed. Consciously make them stop by saying 'stop' out loud. It might sound silly, but that simple action will break your chain of thought and allow yourself the opportunity to introduce a new, healthier one. The best way to do this is to count from one to 100 as many times as you need until the destructive thoughts subside.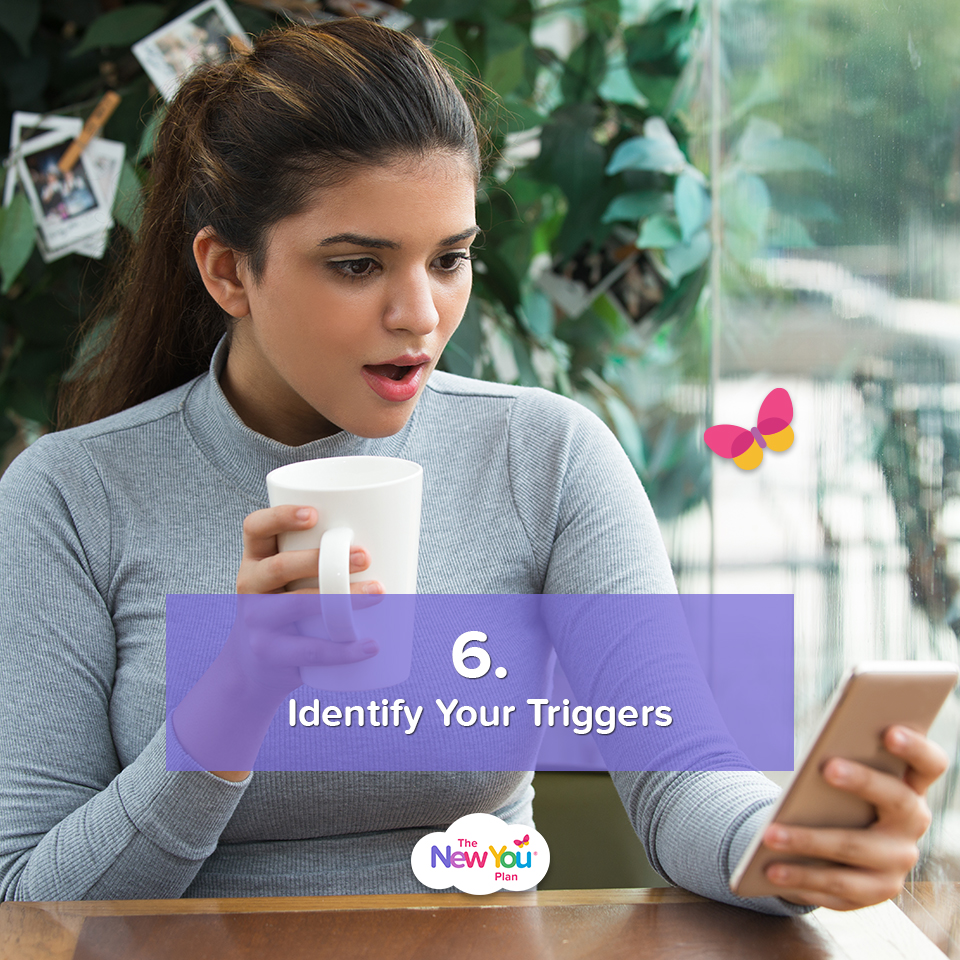 7. Don't Step on the Scale every day
While the scale isn't intrinsically bad, a lot of us have learned to associate it with self-destructive thoughts and actions. If that's you, try to stick to a once a week weigh-in and remember the number on the scale doesn't define your worth.
8. Talk to Yourself Like You Would a Friend
When it comes to ideals of beauty and body image, we are incredibly hard on ourselves. The standards we adopt for ourselves are punishing. We'd never hold our friends or loved ones to many of those standards. You deserve the same respect and compassion as anyone else; treat yourself like it.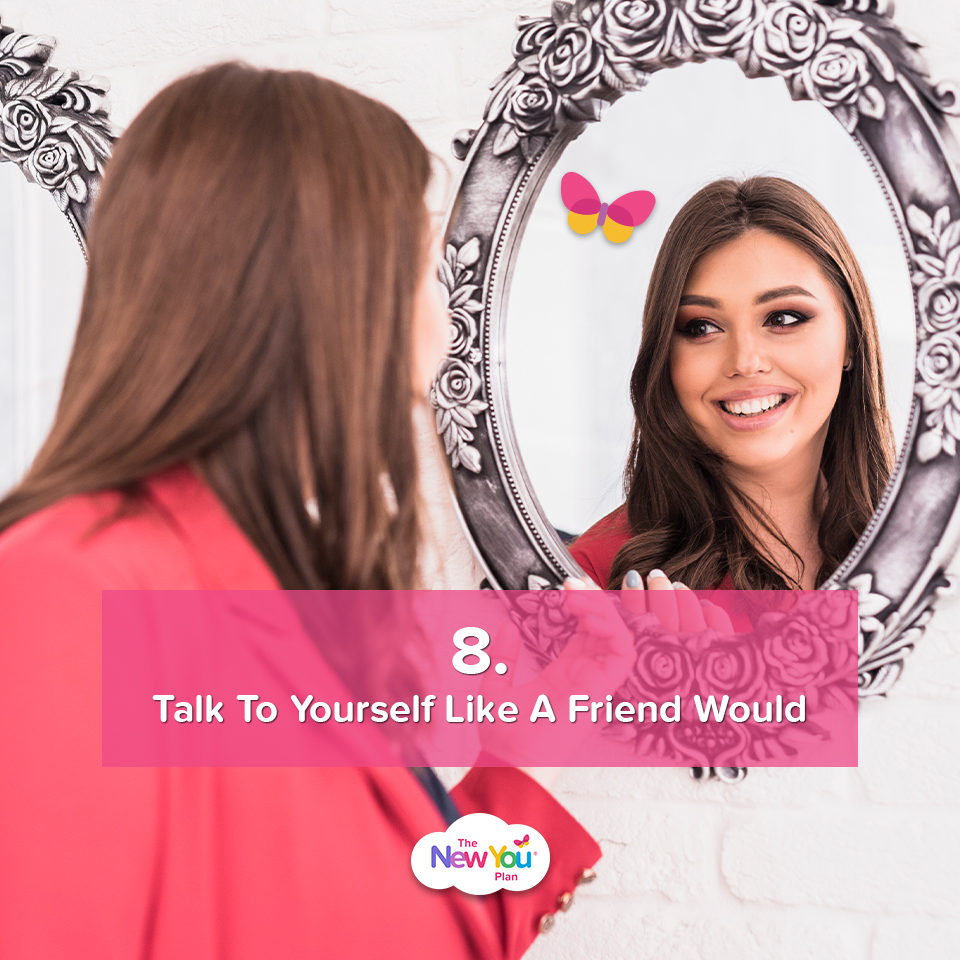 9. Focus on the Attainable
If you have never stepped into a gym before, your goal shouldn't be doing 30 minutes on the Stairmaster on day one. A better goal may be to go for a 20-minute walk. Due to the amazing results our customers see on the New You Plan; it's tempting to overhaul your entire life in one go. Take your time. Start where you are and build from there.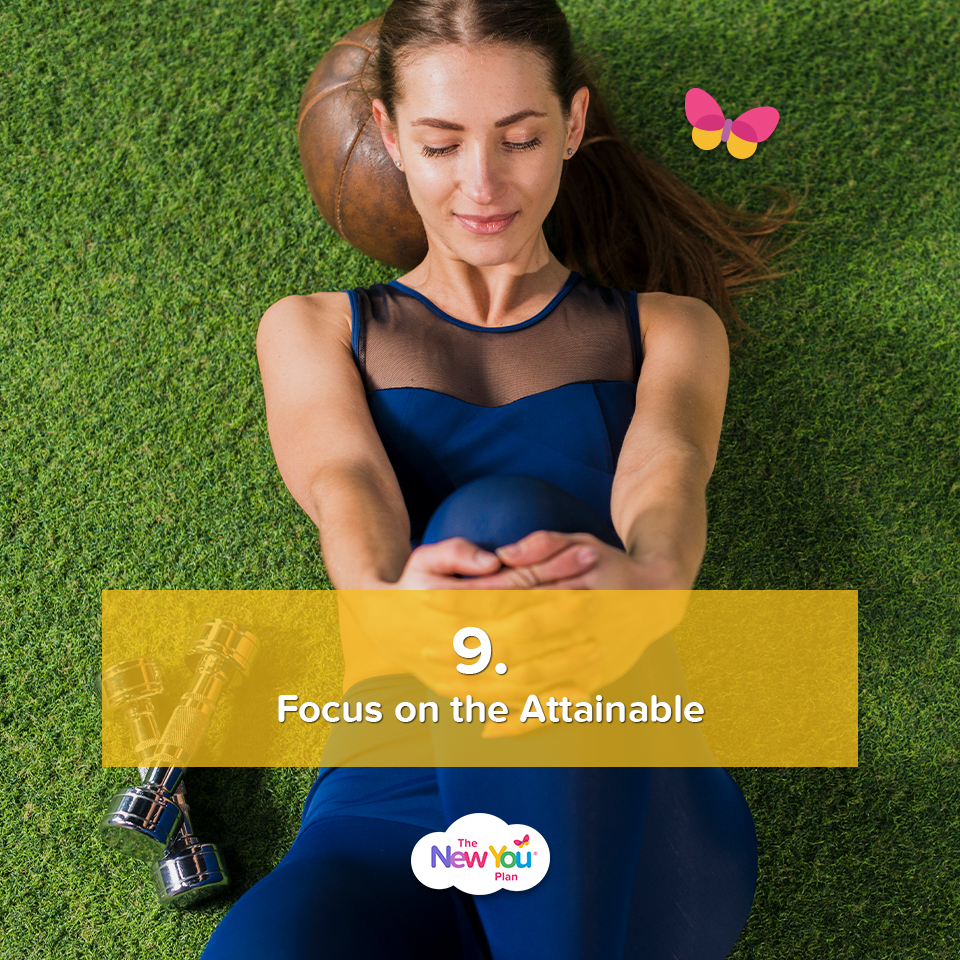 ---

Summer Transformation Challenge Task 5
For our Summer Transformation Task 5 we would love you to share what gives you a Sunshine State of Mind. How do you motivate or lift yourself into a positive mind set while on Plan? What's your go-to mood lift? Let us know in Secret Slimmers and you could win this week's fab prize.
---
Are you ready to get started on a really, really, really easy diet plan?

Getting started is the first step in your journey to a brand New You! To help you understand fully how our plan works, our Get Started page with designed specifically for people new to the plan.
Head over to our site where you'll find tonnes of important information including how our plan works, the science behind it, loads of top tips, information on our meals, as well as real customer testimonials.
Click here to visit our Get Started page!