Before & Afters
Spring Transformation Challenge Runner Up Abigail's 41lb weight loss story

Customer Abigail joined our Spring Transformation Challenge as an incentive to lose weight. 10 weeks later, she has lost 41lbs, 2 dress sizes and was named runner-up, winning £100 New You Plan points. Here she shares how New You has changed her life…
Abigail, why did you decide to take part in the Spring Transformation Challenge?

I stumbled across the Spring Transformation Challenge when I ordered my first batch of New You Products. In my order it outlined the details of the challenge and I knew it was fate; I had to face the challenge head on! And that's exactly what I did. The challenge was certainly a driving force behind my success.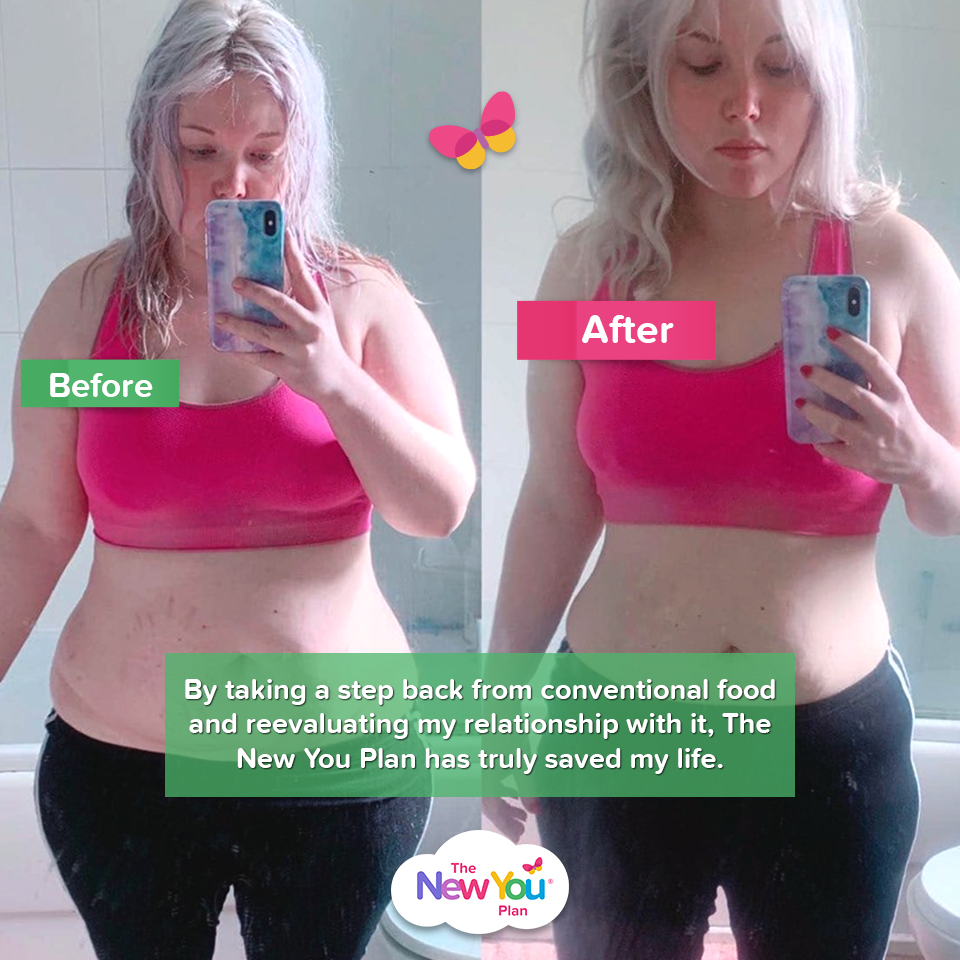 What's the biggest lesson you've learned since taking part in the Spring Transformation Challenge?

The biggest lesson I took away from partaking in the challenge was addressing my own past behaviours; mainly the way I viewed food. I used it as a way of masking pain, celebrating victories, even curing boredom which was unhelpful and hindering my own progress. By taking a step back from conventional food and reevaluating my relationship with it, The New You Plan has truly saved my life.
Describe how you felt before you started the plan
Before the plan the main word that would spring to my mind to describe how I felt would be "Uncomfortable." I wanted nothing more than to hide behind unflattering and baggy clothes because I was ashamed about the way I looked and felt out of control.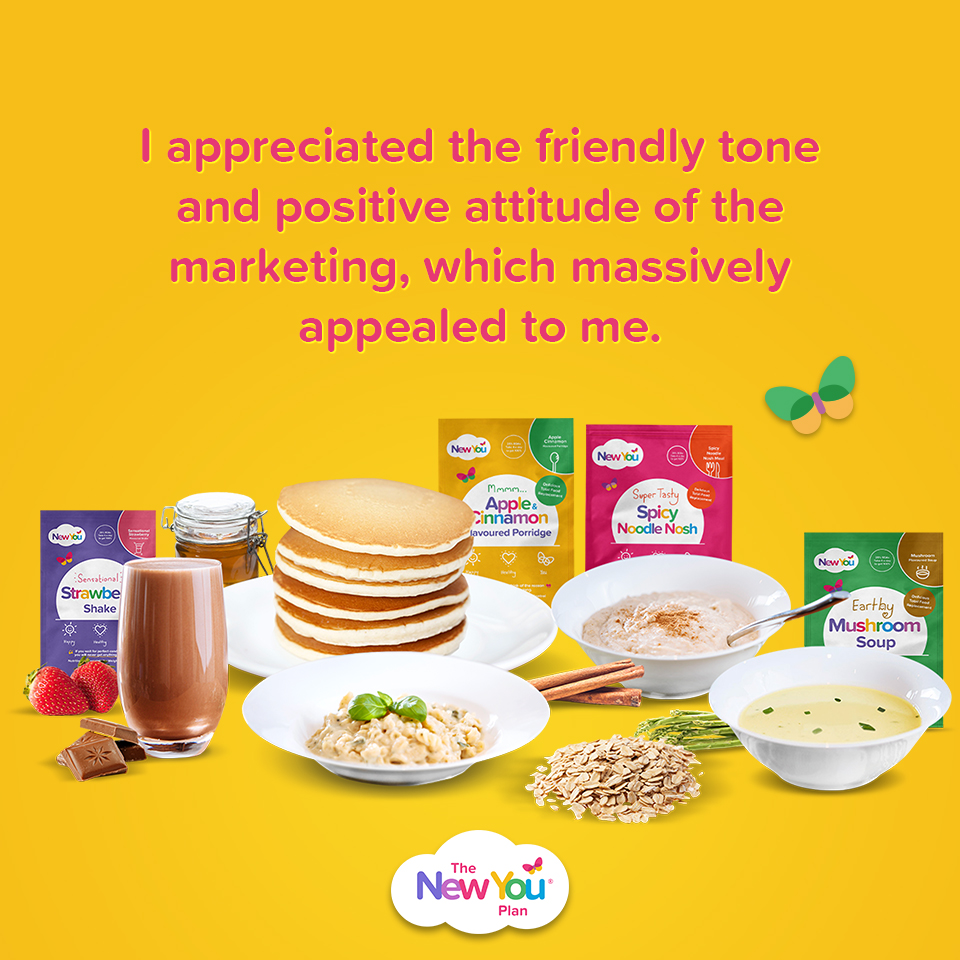 How did you discover The New You Plan?
I've had family members who have used VLCDs in the past with some fantastic results. I discovered the New You Plan through a mere google search. I appreciated the friendly tone and positive attitude of the marketing, which massively appealed to me.
How has the plan changed your life?
I'm now classed as an overweight BMI and not obese. I find light exercise less taxing and I am going to start power lifting as a hobby soon!
What was your biggest motivator in staying on track?
Probably the amount of weight I was losing every week on the scales and watching first hand my body shrinking before my very eyes. Using "goal clothing" was a great motivator, such as a beautiful dress I was dying to fit into, getting closer week by week until it fit! Nothing was more satisfying.
What's your biggest non-scale victory?
Fitting into clothing I've not been able to fit into for years.
Since losing weight, what is your happiest memory / proudest moment?
Probably the point when people began to notice. People at work were saying: "Wow, you've lost so much weight you look incredible!" Being proud to tell them that if lost almost 3 stone, fantastic feeling.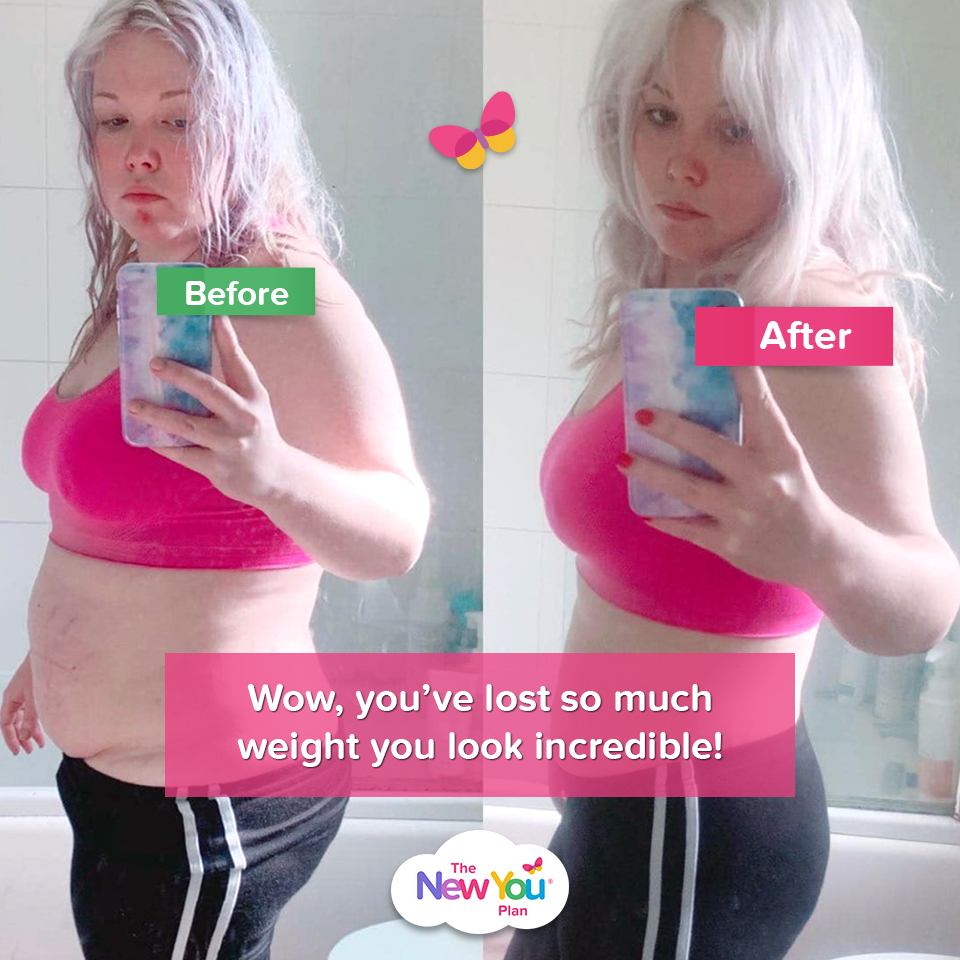 What is the nicest compliment you've received since losing weight.
My boyfriend noticing and telling me how amazing well I've done; how proud he was of me for pursuing something I've always wanted, it was genuinely heartwarming.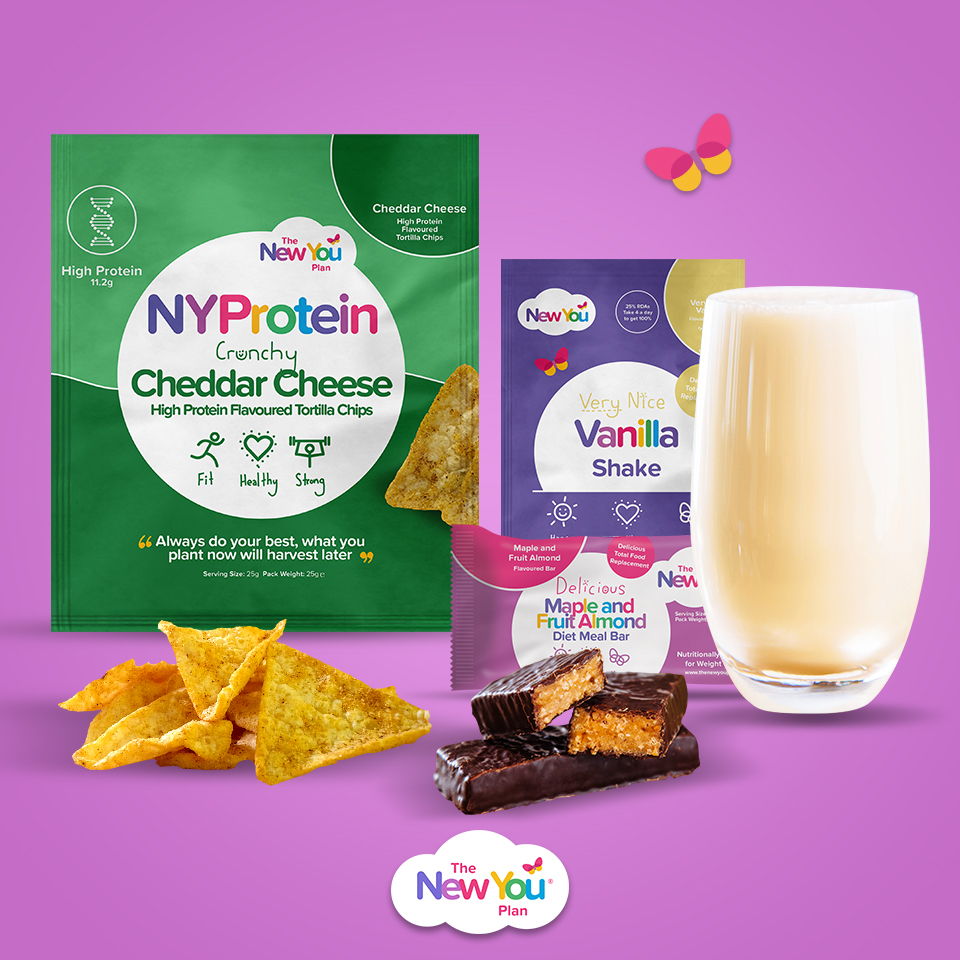 What are your favourite New You meals and snacks?
My personal favourites are the Maple and Fruit bar, Vanilla Shake and the Cheese protein crisps – makes the plan so easy to stick to!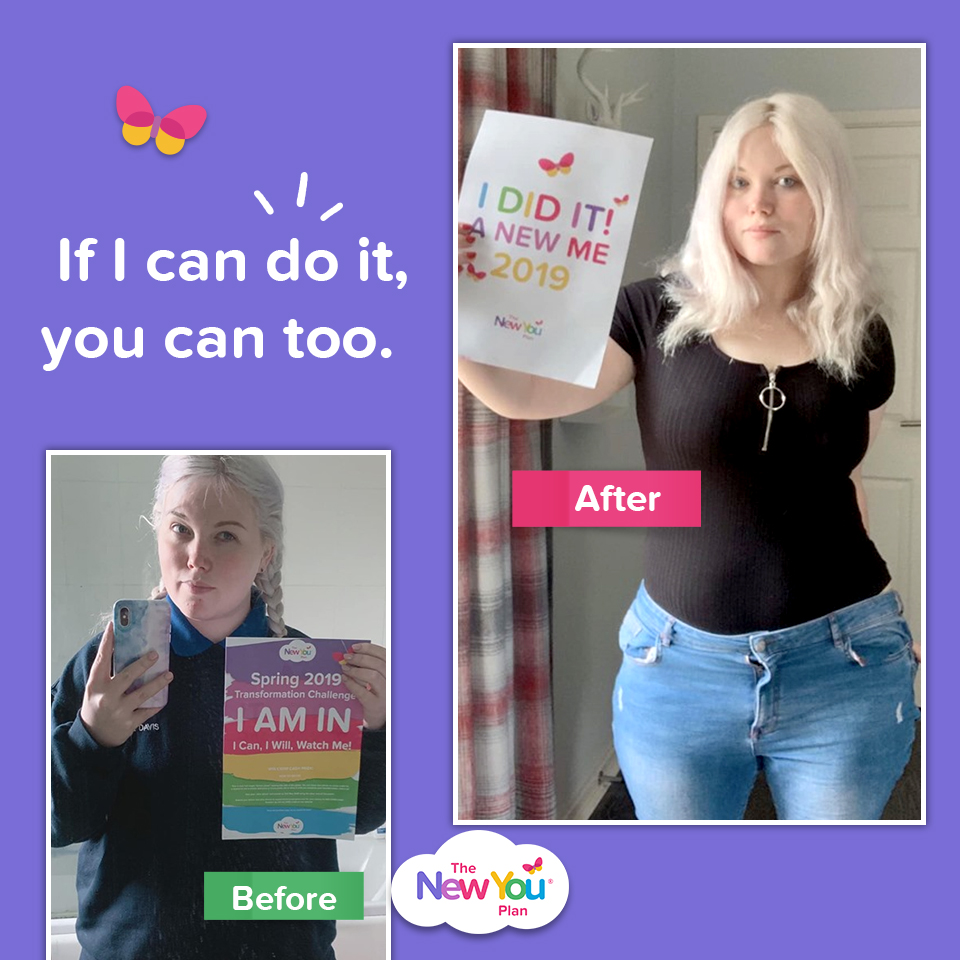 What advice would you offer anyone thinking of starting the plan?
Make sure you go into it 100%. Commit to it and it will commit to you; you will see the results you've always wanted. If I can do it, you can too.
---
Are you ready to get started on a really, really, really easy diet plan?

Getting started is the first step in your journey to a brand New You! To help you understand fully how our plan works, our Get Started page with designed specifically for people new to the plan.
Head over to our site where you'll find tonnes of important information including how our plan works, the science behind it, loads of top tips, information on our meals, as well as real customer testimonials.
Click here to visit our Get Started page!