Diet Mindset

Relive Those Summer Memories
July and August, we've been concentrating on helping you make plans for a summer slim down. Be positive, it's still not too late to put your weight loss goals into action!
If you're still not convinced that now is the right time for you, let's take a walk down memory lane…
What was summer 2020 like for you?
Last year for most of us, we were feeling giddy from the freedom of a partial lifting of some of the Covid 19 lockdown rules. Think back…
Can you remember what you got up to in those summer months? 

How did you feel about your weight back then?

Did it stop you from doing anything fun?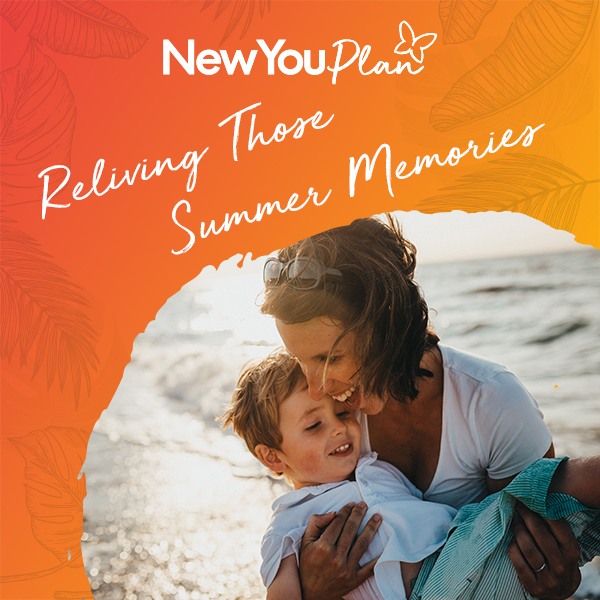 Let's take you back to summer 2019 now.
Pre covid days, were these any different for you? In the UK, the summer of 2019 felt hot like the sun with record-breaking temperatures of 38.7 C, the highest since records began. Try hard and think…
Did you avoid activities in the sun?

Did you find the heat more unbearable than anyone else?

Did you miss out on family days out?
Now you've had a think about how you've felt and spent your last two summers, consider how your summer might be different this year and next year if you were to be slimmer. 
Are you happier?

Are you more confident in wearing cooler clothes?

Are you more carefree?
If you said yes to all of those, then the time is now! Don't wait and risk spending another summer sad and miserable. If you need help making a plan to lose weight and getting into the right mindset, then check out Pascale's summer slim down coaching sessions on the Secret Slimmer's Facebook page. They are all there for you to watch. You could even enter our NEW monthly Transformation Challenge for the chance to win some fantastic prizes!