Before & Afters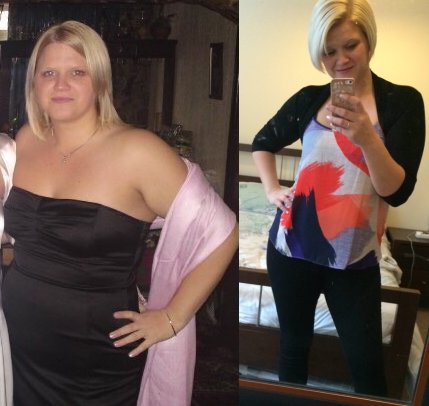 Penny's Interview: 60 lb weight loss that changes everything!*
My 60 LB Weight Loss Journey:
*Results may vary. This is not a guarantee
When Grant asked me to write about my experiences and my weight loss journey I was so excited I said yes straight away! Without hesitation. Its in my nature to be spontaneous.
Then, I sat down at my Macbook Air and wondered how deep I could dig without the memories stinging and hurting as to why I was in the over weight state that I was and could I share the pain? 
So, I went online to the Secret Slimmers Facebook page and had yet another read through peoples posts, their inspirational ecards, cries for help and mutual celebrations….. Everyone on there is an inspiration, people come and go but they are there in your darkest hours, friends you haven't met, but know they will be by your side one calorie at a time.
I was 27, 5ft 9inches an 16stone 6lb. I was unhappy and trapped in a miserable abusive marriage.
Then, I met the Love of my life who decided to leave me 6 months pregnant after trying for 3 years for 17 year old he had been having an affair with. As you can guess it didn't last!!
I sat on my sofa stuffing one thing after another into my mouth for the duration of the pregnancy, I couldn't drink, so I ate to make the pain go away. It didn't. Not for a very long time.
I messed about a lot when I started the plan, I always thought "oh iv done well, ill treat myself to a blip" that then got out of control. It took me a long time to understand that dogs get treated with food, not humans.  That what I put in my mouth today is going to effect tomorrow and the next day.
I have always struggled with evening meals, I cant lie, its been hard, despite the love of the cottage pie. I didn't eat take aways as such, but started craving Chicken and steak, high protein foods.
My Day on Plan:
I know that being on plan all day, and having what I want to eat at night, usually high protein low carb meals (or not sometimes, everything in moderation) that I have to go to the gym to maintain the body I have. 
I still drink 2-4 litres of water a day, and if you knew me prior to New You, thats amazing because I didn't drink any at all. I find it difficult to drink sodas now, even diet ones.
Im 32 now, no one has ever said I am above the age of 27, must be all that water?!?!
How My Life has Changed:
If you are reading this and you haven't yet signed up to The New You Plan, just ask yourself;
AM I HAPPY!
Why am I on this site reading about how this girl pulled herself from the depths of pizza and chips despair and heart break into the sunshine of the #skinngirlproblems.
There is a saying I have always said and I quote myself here;
Fear? Fear is a state of mind, it doesn't exist. Sometimes, closing your eyes, clearing your mind and taking that one step forward is just called "a leap of faith". You cant see it, you can just feel it. Faith trumps Fear. So take the leap!
So take the leap, have faith in yourself that no matter what, YOU are whats important, how YOU feel is important….. GO ON take the leap!!!!
Love
Penny