Before & Afters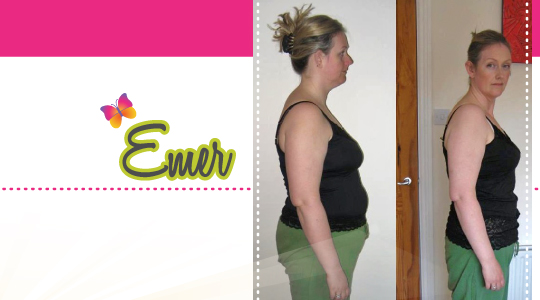 [INTERVIEW] Emer's Successful Maintenance Tips and Mindset Shifts*

Emer has been maintaining her weight loss for over 1 year now after losing weight with The New You Plan total food replacement programme.
*Results may vary, this is not a guarantee.
In this interview Julie-Ann asks Emer lots of questions about her journey, find out:-
What Emer eats for breakfast, lunch, dinner, snacks and treats
What exercise Emer does, and what app she recommends you get to get lean and fit!
What key mindset shifts Emer made to go from a 21 stone girl to a maintaining 11 stone girl.
This is a great interview, with great insights from Emer about the reality of what you need to do if you REALLY want to live a slim healthy lifestyle.  Emer inspired me by doing this interview and I am sure she will inspire YOU too.  Enjoy this one. xx
[button link="http://www.thenewyouplan.com" size="large" color="green" window="yes"]GET STARTED VISIT OUR WEB SHOP TO BUY TFR PRODUCTS NOW – OPENS IN NEW WINDOW SO YOU CAN KEEP LISTENING TO THE INTERVIEW[/button]