Customer interview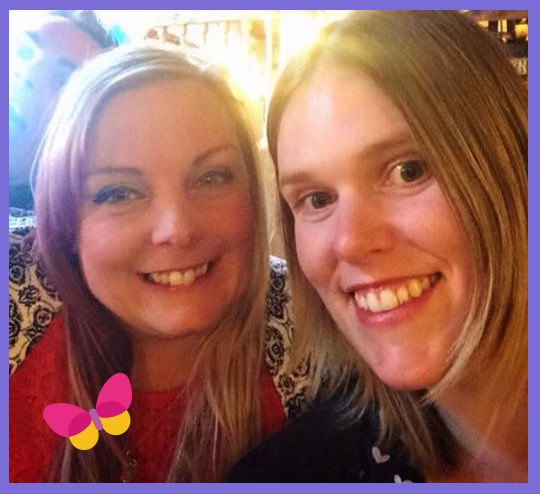 Hannah's TFR journey goes viral
[Guest Blog: Hannah]: On Plan & going viral!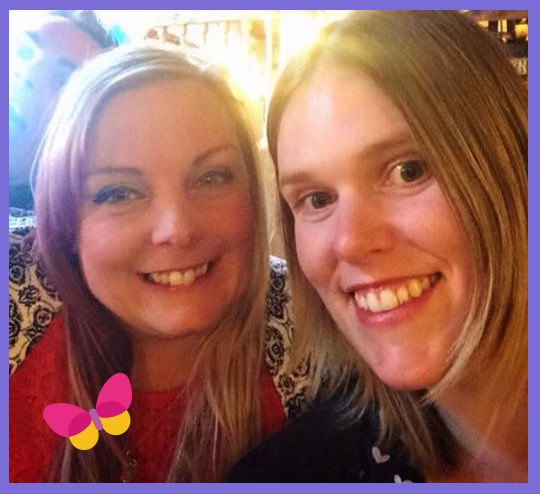 My name is Hannah and I have struggled with my weight my whole life. I have never been at a weight that I am truly happy at. It doesn't help when you have people putting you down for the way you look. I focused so much on the negative side of things that little comments and looks from other people would just throw me off completely and I would just undo all of the hard work that I have done up until that point. Not this time though. I will smash my goal this time and I will maintain at a weight that I am happy at. Exercise and healthy eating is a lifestyle change that I will need to make in my life going forward.
OMG… In two days I went viral!
I posted on Facebook to share my experience, but I didn't know it would go viral! I am training for my first ever 10k, and at the weekend something happened that I REALLY wanted to share with you.
 Woah! Has that seriously received over 150,00 views, 2,778 likes (as I write this!), and that's just from one share! It's also been shared 369 times!
I have had people in work coming up to me and telling me how much they loved my post. I have had people message me on Facebook telling me how much of an inspiration I am to them. Me, an inspiration?! To know that I am inspiring people across the country is just crazy. I hope people have the confidence to go out and just run!
I hope that I have made just one person proud though and that is my daughter. She is the reason that I get my chunky bum off the sofa and go out running in the cold and wet. I want to make her proud that her Mummy COULD do it and DID do it.
I've been so overwhelmed with the love and support that I have felt from all of you!
Why I love The New You Plan!
The New You Diet is fantastic for so many reasons. First off is the wide range of options that they offer. A number TFR diets are what people refer to as "shake diets". "Oh, you're not doing one of those shake diets are you?!" That's the typical response when people question what diet you are following.
Incredible range of meals 
The New You Diet however is different. What other diet out there can you have yummy shakes, chocolate bars, pasta dishes, omelettes and pancakes to name a few and still have fantastic weight loses every week? You will never get bored on this diet. You will never be eating the same thing over and over again. There is just so much to choose from.
Amazing Online Support
Next is the online community support. The Secret Slimmers Facebook page is just a great place for us all to come together and chat about how we are feeling, what we've lost that week, if we are struggling. It's just a great go to place for support.
Outstanding Customer Service Team
Finally, the wonderful New You team! They are always there for you whenever you need them. Whether your problem is big or small or you just want a natter, they are there for you and I absolutely love that! You aren't just going to a website, placing an order and never speaking to anyone on the otherside.
If you don't know where to begin then these are my top 3 tips for you!
Set goals!
Even if the goal is to just lose a stone in 6 weeks, that's a fantastic goal to set! I have set all of my goals out, written them down and know exactly what I am aiming for.
Weight loss tracker!
Create yourself a weight loss tracker on The New You Plan website. Colour in the snake with each pound you lose. Having a visual aid showing your loss is great motivation!!
New You Secret Slimmers!
This is a fantastic place to get the support you need. There are such lovely people there to help you along the way and get you back on your feet if you fall. Everyone there is just an inspiration!
Remember why you are doing this. You are doing this for you. You are doing this to make yourself healthier. Doing New You for x amount of weeks is nothing when it could prolong your life in the long run.
Pain is temporary. Pride is forever.
Check back next week for my latest instalment.
Love, Hannah x
Are you ready to kick ass?
If like Hannah, you are totally dedicated to creating your life changing transformation, we recommend making the next 6 weeks truly count with our 6 Week BOOM Bundle!
The BOOM Bundle gives you:
6 weeks of meals – choose 4 meals per day from our delicious selection of shakes, soups, hot meals & bars (including our exclusive new arrivals) – that's a total of 168 meals
40 Pineapple Fat Burner drinks – delicious hot or cold, these totally tropical drinks will kick start your metabolism
1 Cranberry Crush, 1 Berry Blast & 1 Orange Zest Water Flavouring to up your daily water intake
New You Plan Wall Chart – tick off those 100% days, record your successes & visualise your goals
BMI Tape Measure – record those amazing inch losses
4 Chocolate Velvet Indulgence Mousse – great for a treat or if you need to satisfy a sweet tooth craving
Free shipping to UK & ROI
PLUS… what's extra special about this bundle is that we have gone the extra mile to help you truly make the next 6 weeks count and smash your goals. Shop today & you'll receive online interactive extras, designed to complement your journey. All of these extras can be found in our dedicated #BOOM Zone by logging into the Customer Hub section on our website.
In your #BOOM Zone, you'll find:
BOOM eBook: Download this journal to chart your life changing progress
'Make 2016 Your Best Year Yet' Online Masterclass – Julz has specially created this masterclass to change your mindset
Style Workshop Video – learn how to dress for your new shape with this video tutorial
Module 1 of #ProjectNewYou with celebrity life coach, Ali Campbell – this module on self sabotage helps you take control and embrace the New You!
Daily motivational email video from Julz – Get your day off to the perfect start with a daily video from Julz to keep you focused and on track for the day ahead
40% off promo code – Plus, shop today & we'll also include a 40% promo code, which you can use on your next purchase of individual items. Use before March 31st to stock up on the meals, snacks & accessories that you love!
All of this can be yours for an incredible £199.99/€257.98, saving you an amazing 65%. This works out at £33/€42 per week, leaving you plenty of cash to splash on a sensational new wardrobe for spring.
What size would you like to be 6 weeks from now? Imagine being a whole 2 dress sizes smaller for spring! Which of these results could be yours?*
If you are a size 22, you could be a size 18
If you are a size 20, you could be a size 16
If you are a size 18, you could be a size 14
If you are a size 16, you could be a size 12
If you are a size 14, you could be a size 10
If you are a size 12, you could be a size 8
*Weight loss results may vary. This is not a guarantee.
So what are you waiting for? #LetsDoThis