New You Plan Blog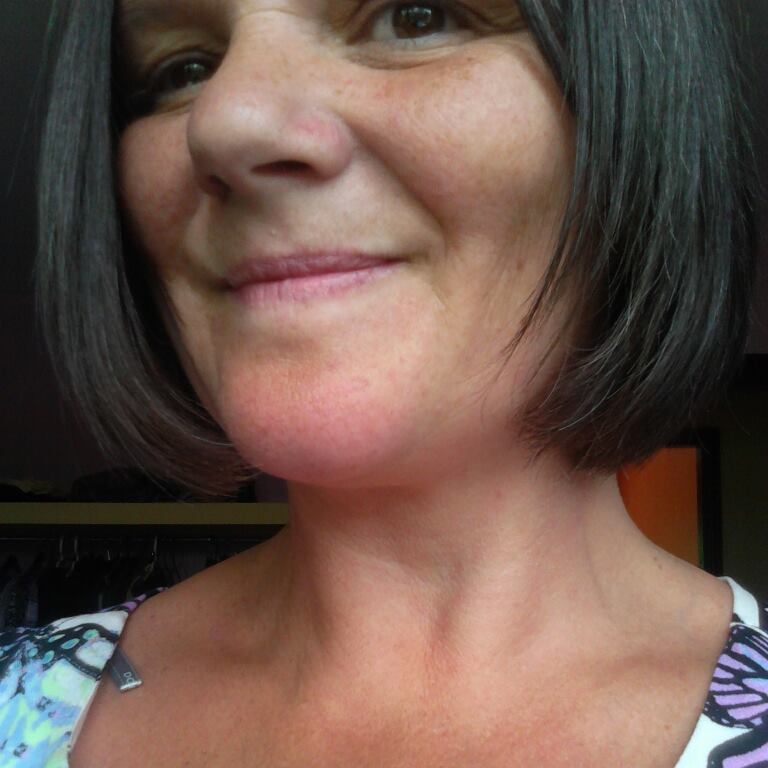 [Guest Blog] Gina's smashes a 19lb weight loss on week 5!*
Wow already we are in February. !!
Woohooo 19lbs Weigh Loss in 5 weeks* 🙂
*Results may vary. This is not a guarantee
It has been a strange week for me and turned into a week of challenges for me. First challenge having to prepare for my HQ meeting for work in Dublin. I went to Head Office in Dublin to do meetings for the day. I planned my meals for the day and as I was leaving for the 630am train I had to make sure I was set up for breakfast, lunch and snack on the way back home on the train. I had a nice hot chocolate, which I blitzed up ahead of time and kept warm in my travel cup for breakfast. I had this on the cold train at 6.30am and it was bliss.
At lunch I had to work through that and so I had my soup, the vegetable one which I love. That was perfect as it was so cold out and a nice hot soup for lunch was just yummy.
After my working day I headed back on the train and had my bar in my bag to go with my tea and skimmed milk that I had in my cooling bag. ( I always take with me skimmed milk as some places don't have it). This was fine and kept the hunger at bay.
When I got home I made up my hot spicy noodle nosh. Then to bed I was so exhausted.
Second Challenge: I was asked to give a neighbour a lift who was elderly, so that was no problem. I arrived all ready to drop this lady to her home from her friend's house, and I was invited in. They offered me chocolate cake, sandwiches, tea, a typical Irish welcome, a kind of Mrs Doyle 'you will you will, go on go on'… I had no food packs with me as it was not my intention of staying this time at this house, I was only supposed to collect this lady and drop her back. I tried so hard to say 'no' to all food. But typical Irish mothers I was forced a cup of tea which I took but it had full fat milk.!!!!! I thought oh well I won't be doing that again.
So now the tip here is ALWAYS have back-up food/skimmed milk in the car or your bag, when even going out for ten mins, you never know when you will be caught short.
The Third Challenge was the hardest: I got news that I have to have neck/spinal surgery ASAP. I am still waiting for the Consultants date. This now has changed all my goals and plans. My plan was to lose the weight by end of April, but now that may not happen, as I may have to go off the plan for surgery. And also my holiday to Paris which was my reward will have to be put off. I am gutted as it is hard to focus on the end goal when the goals have been taken away from you. So now I feel like I am in limbo. I got very upset and had a major cry as I felt I was doing so well and losing all this weight and now I may have to stop this So, I am still upset, but slowly starting to re-focus my goals. I will continue to lose weight with the New You plan until I hear the date for my operation and that at least will get me to a healthier weight for my surgery, so that is a good thing. And I will focus on my trip for a later time. I weighed myself today and I lost 1 pound and even though I had a few snacks over the allowance specified amount the day I heard the news of the operation I stayed on the New You products at least and not off the plan. And I am slowing down on my weight loss as I am getting lighter anyway. So I guess I managed better than I would have before if I got bad news and I would have eaten the worst food ever. So all is not lost! I am still on the plan and still eating the New You products and focussing on the future.
I want to thank everyone who has cheered me up and supported me, especially Grant for his kind words and support. You guys are amazing. And the moral of the story here is even when all the odds are against you, you can still continue on and choose your decisions wisely. This is just a bump in the road for me, but I will continue on and keep looking forward. I have gained far too much already to give up on myself now.
Have a super weekend everyone, and remember challenges are there but your reaction to them makes all the difference!!! Choose wisely!
[quote style="boxed"]The greater the obstacle, the more glory in overcoming it.
― Molière[/quote]
Love Gina
[box type="download" size="large" style="rounded" border="full"]Please comment below:[/box]