New You Turns 10! Celebrate With Us For Your Chance To WIN £50 Credit

This November, The New You Plan is celebrating a massive milestone – we are 10 years old! This month, we are launching an EPIC competition to give back to our customers. Here's EVERYTHING you need to know…
Woohooooo!! We can hardly believe it! The New You Plan is a BIG 10 years old. Julie-Ann literally started this business from her bedroom and since then it has grown and grown year after year. As with everything at The New You Plan, we like to do it in style! We are dedicating this November to celebrating how many lives we have changed, by giving away 10 prizes of £50 New You Plan credit. BOOM!
There's no doubt about it; our customers are at the heart of everything that we do. When Julie-Ann started this company, she led with the ethos that she wanted New You to be unlike any other diet meal company out there. She set up Secret Slimmers as a way of connecting people on the same journey, and inspiring and motivating them daily so that they had the oomph needed to see this process through to the end.
With this in mind, to celebrate our 10th birthday we want EVERYONE to get involved in 1 of 2 ways…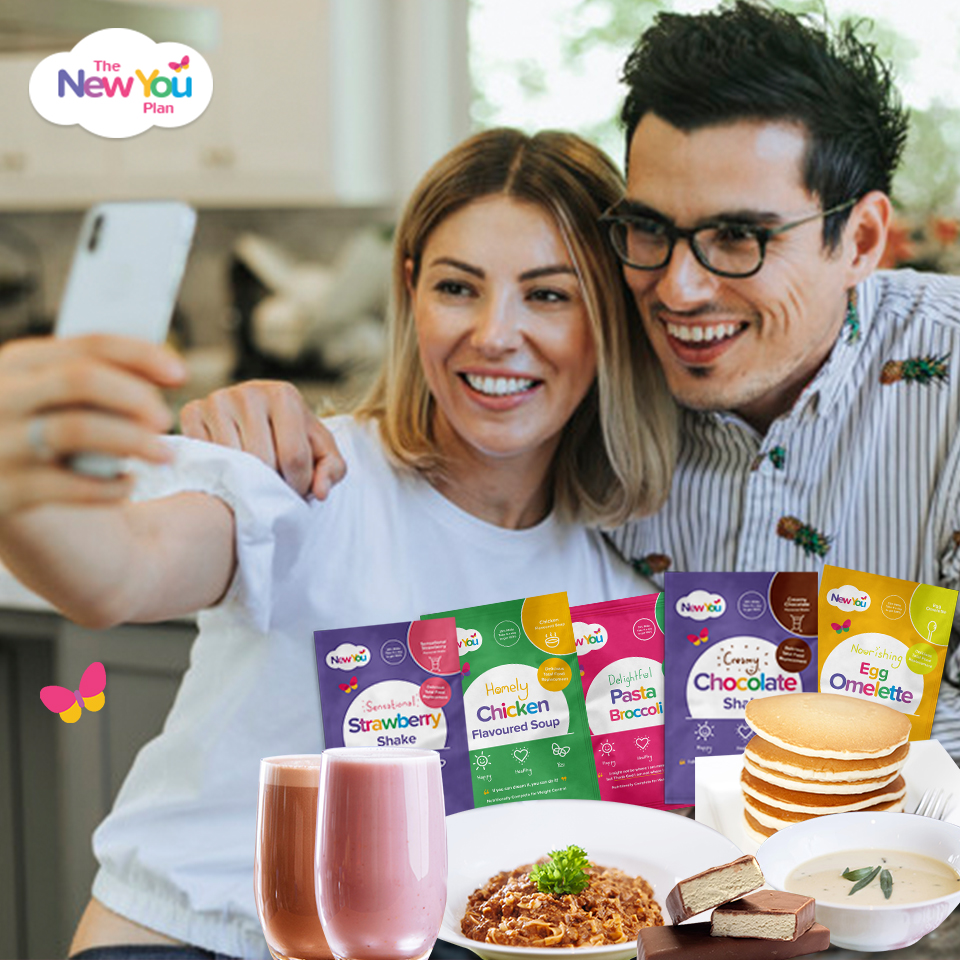 1. Take part in our photo challenge*
We LOVE seeing our customers' happy, smiley faces and this November, we want to see even more of then. To take part in our photo competition, we want you to share photos of yourself with our New You products. Whether it's munching a bar in the office, grabbing a shake on-the-go or cooking up a storm in the kitchen with one of our hot meals, share your snaps in Secret Slimmers.
And of course, bonus points for creativity! In fact, the more creative you are, the more chance you have of winning. And that goes for amount of photos too. By sharing multiple photos, the greater your chance of winning is. Plus, at the bottom of this post, you'll find some great tips to help you take amazing photos.
2. Share a video testimonial*
Whether you're a pro in front of the camera, or a little bit shy, it's time to up the ante. This month, we want you to submit a video testimonial.
Over the past 10 years we have received great feedback from our customers in many ways. This varies from regular posts on Facebook showing us their progress to thank-you letters in the post, but the one that we love to see the most is testimonial videos!
These videos allow us to get a personal overview as to how the plan has worked for them. It is this snapshot into our customers' lives that allows us to know what they liked and didn't like, their thoughts and feelings about the plan and how they are getting on in relation to their target.
For your chance to win one of 10 prizes of £50 New You Plan credit, we are looking for a testimonial video describing your journey so far. It doesn't matter what stage you are on your journey as they all count!! We love hearing how people are getting on as everyone's story is different.
To make sure you create the best testimonial video we have provided you with a few pointers. The guidelines include the basic points we would like everyone to adhere to. We have also included a list of questions to help inspire you with topics you want to talk about in your video.
Competition guidelines:
Testimonial video has to be digital. The simplest method is to shoot it on your smart phone.
Make sure your microphone isn't covered as this can reduce sound quality.
Pick a well lit room as we want to be able to see your face.
Introduce yourself at the start and how long you have been on the plan.
The video needs to last between 1 – 3 minutes.
Playback your video to make sure it is working before submitting the entry.
Keep it personal; we want to know about you and your journey.
All entries need to submitted by 30th November to be included.
Please submit your video by email to [email protected] – you can also add your video to our Secret Slimmers group.
A little topic inspiration:
What made you join the plan in the first place? How did you feel before joining the plan?
What reservations did you have about the plan, but when you joined you realised you had no need to worry?
How does being on The New You Plan make you feel? Your mood, energy levels, outlook on life? What is different?
How much weight have you lost so far? If you have been maintaining, how long for?
How has The New You Plan changed how you think about yourself, your confidence, your relationship with food?
Why do you love The New You Plan? Is it the food, the results, the customer services, the online community, the challenges and prizes? What stands out for you and why?
What are your favourite meals? What does your average day look like when you are on plan?
If you had to sum up your New You journey in a sentence what would it be?
What advice would you give someone who is thinking about joining the plan?
In your own words, explain how the plan works and what level of support you get from it.
Your biggest achievement since joining the plan, what have you done that you wouldn't have been able to do before?
How has your life changed since you lost weight with The New You Plan?
What healthy habits have you built in since starting the plan? How do you think differently? Are you more positive? More active?
Top tips for taking good photos & videos

Taking a little time to think about your photos and videos will make the finished product AMAZING!
Clutter-free backgrounds: Keep your background tidy for great results.
Good lighting: Whether natural or artificial, good lighting makes all the difference for photos and videos. Light me up baby!
Full length before and after photos: These are perfect for showing the impact of your weight loss. Bonus points for taking your before and after photos in the same spot.
Good sound: We definitely want to hear your lovely voice
Include products: Show off our products for added style!
We want you to have fun making this so don't think it has to be structured – in fact, the more creative the better. We want you to feel comfortable in front of the camera and talk us through your journey in your own way. You can use props of your favourite New You Products if you want but this isn't essential. Think of it as talking to a friend about New You. lf you want to get a friend to ask you questions this will also be allowed. Allow your personality to come through and be proud of the end result.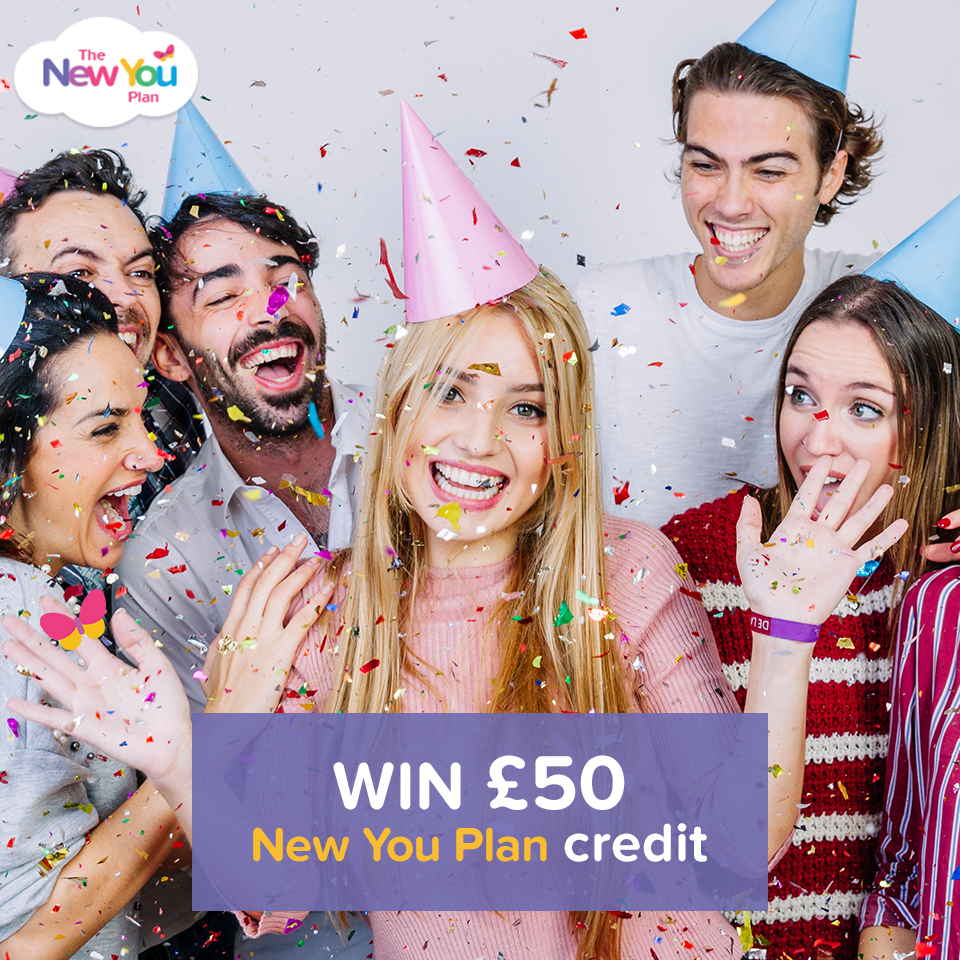 At the end of November, we are going to be choosing 10 people to win £50 New You Credit!
Good Luck
*By entering you are allowing New You the right to use your photos or video for marketing purposes.