*Weight loss results may vary and are different for each individual.
Hi Guys I am Jennie Stokes from Herefordshire, England and I started The New You Plan at 16 stone 6lbs
1)  What plan are you following and why? Fast, fresh or family?
I'm on fast focus as I find it easy to just pick a pack from my box and not have to think or worry about buying and cooking food.
2)  How long have you been on plan 100% and how much weight have you lost?
I've been on plan 100% since January 7th 2016 with a very carefully planned refeed at 12 weeks then straight back onto TFR 100%. So far I have lost 4 stone and 12 pounds*.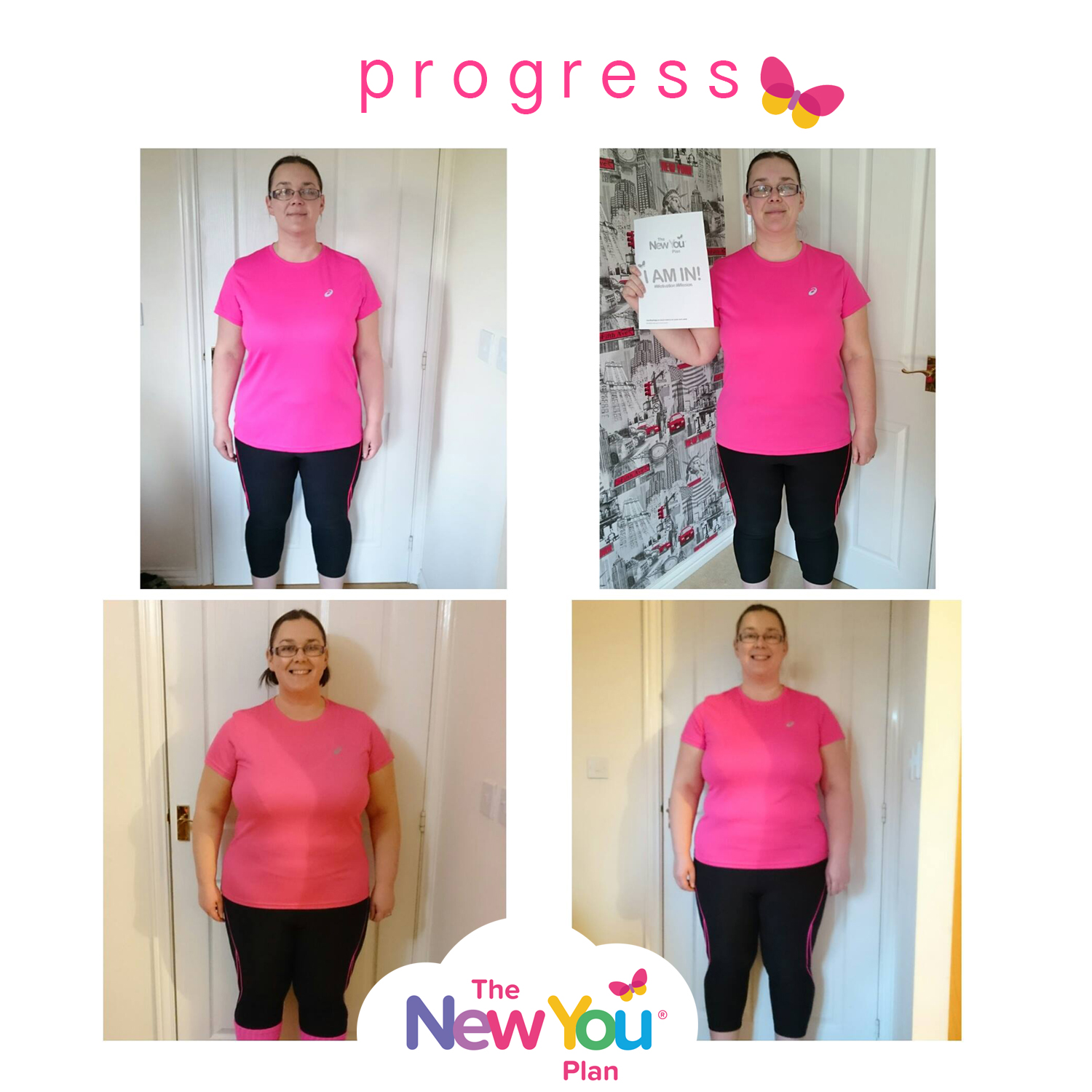 3)  When did you start seeing results?
I think it was noticeable within the first week, my face first then my tummy lost the horrible bloated feeling.
4) What is the nicest compliment you have received since reaching your weight loss goal?
I think the best one was this week when two people said I'm a beautiful person on the outside and the inside.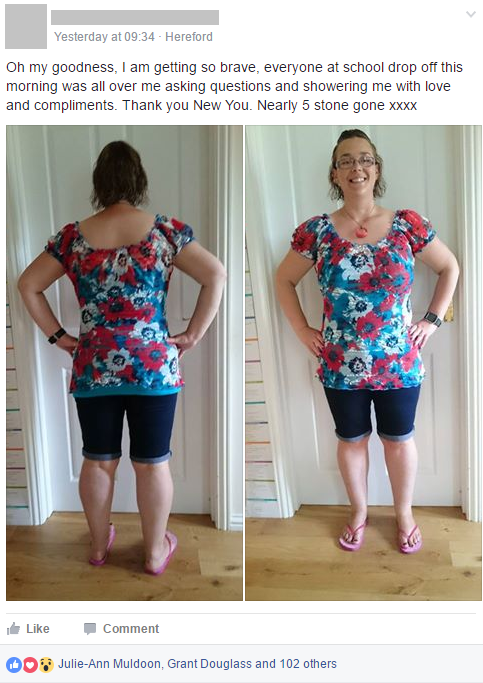 5)  Have you tried other diets? Why did they not work for you!
I have tried so many diets and none of them have been very successful, I think this was down to my undiagnosed under-active thyroid and not even knowing where to start. Also it would be easy to give in and have the day off or a weekend off if I had a party or wedding but on New You I've stayed on plan all the time as didn't want to have to go through the first 4 days to get into ketosis and I didn't want to undo my hard work.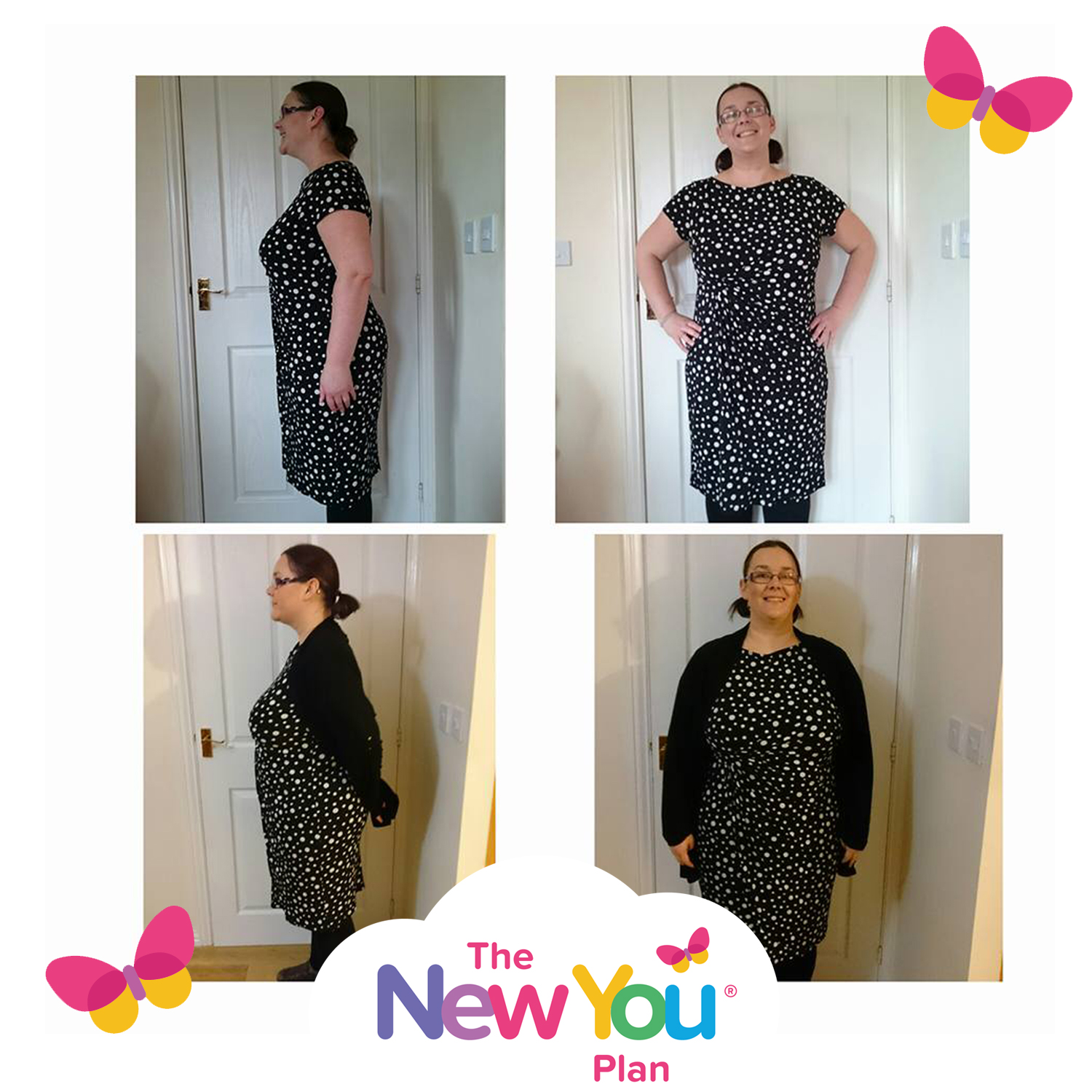 6)  What were your low points and how did you overcome them?
I have found stress at home with the kids and at work made me think about food but after reading Julie-Ann's blogs and posts I chose to meditate, exercise, read or ring a friend instead of eating/blipping.
7) What were your high points? How did they make you feel?
My highest point has been seeing my body change shape and how each extra pound off has eased my aches and pains and how much further and faster I can now run knowing I was out of breath after 1 minute back in January. I feel fabulous and so fit and healthy and know that I'm going to keep pushing my fitness further for a healthier life.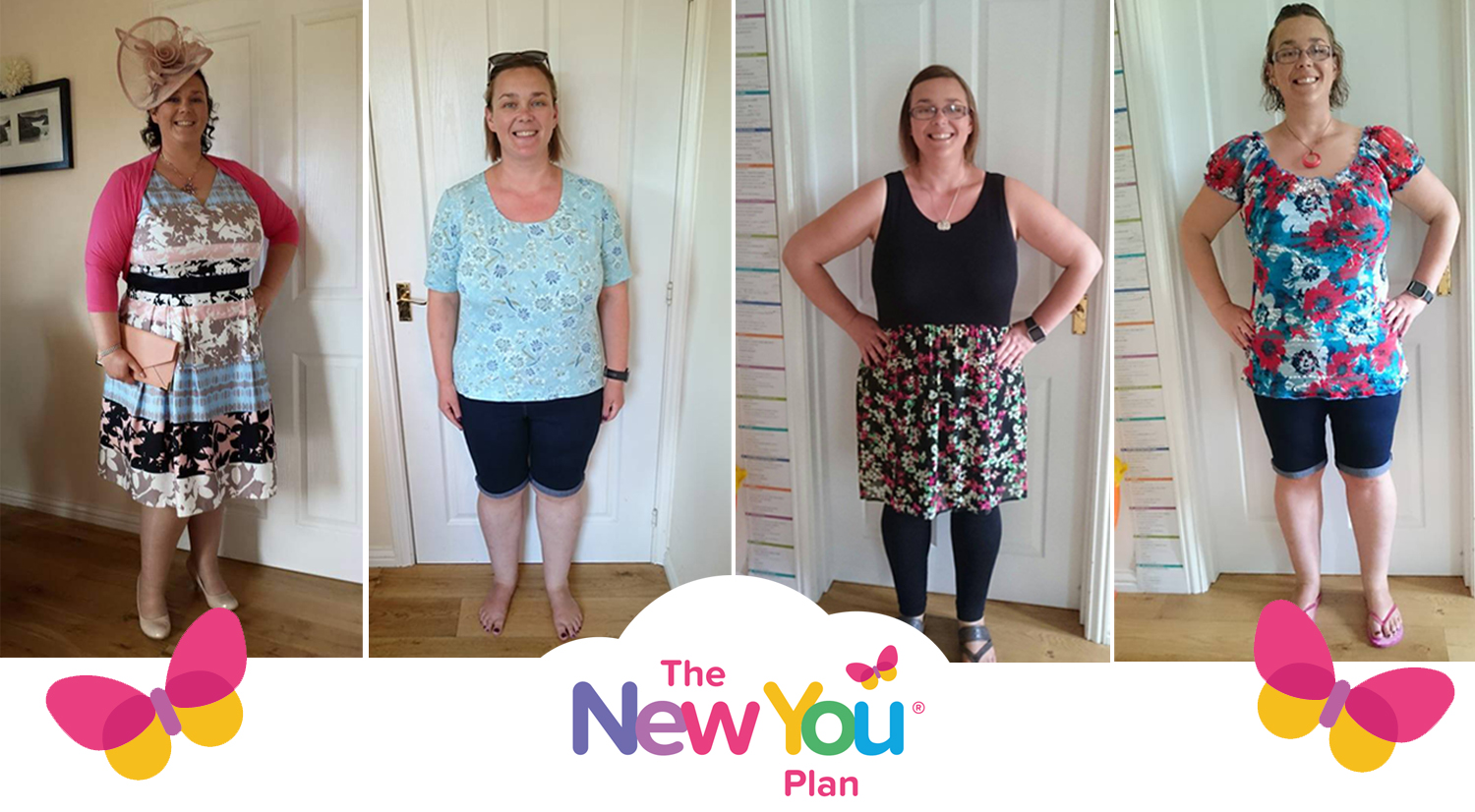 8)  What is your motivation?
To be the best I can possibly be so I can enjoy life with my friends and family especially my children. I don't want to ever feel uncomfortable or embarrassed about my body and hide in over-sized clothes.
9)  What do you love so much about secret slimmers?
I just love that someone is always there to talk to without judging you. Its like a family to me and seeing everyone's posts and pictures make you realise that with effort and determination you can change your whole life and body with a massive team cheering for you.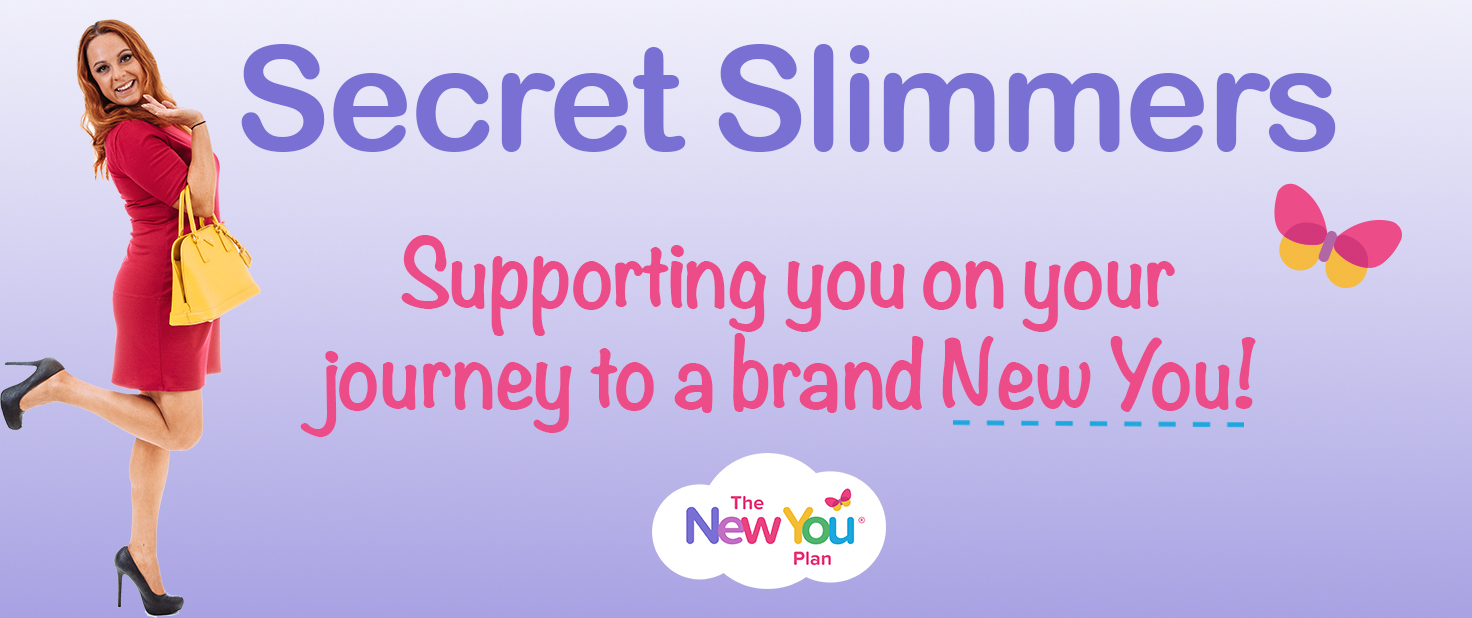 10) What are your top 3 tips for staying on track?
Don't think of TFR as missing out on food, it is food and it has everything our body needs.

Log into secret slimmers as often as you can and interact with the page as it's great for yourself and others.

Keep taking pictures every day or every week as they tell you so much more than the scales do.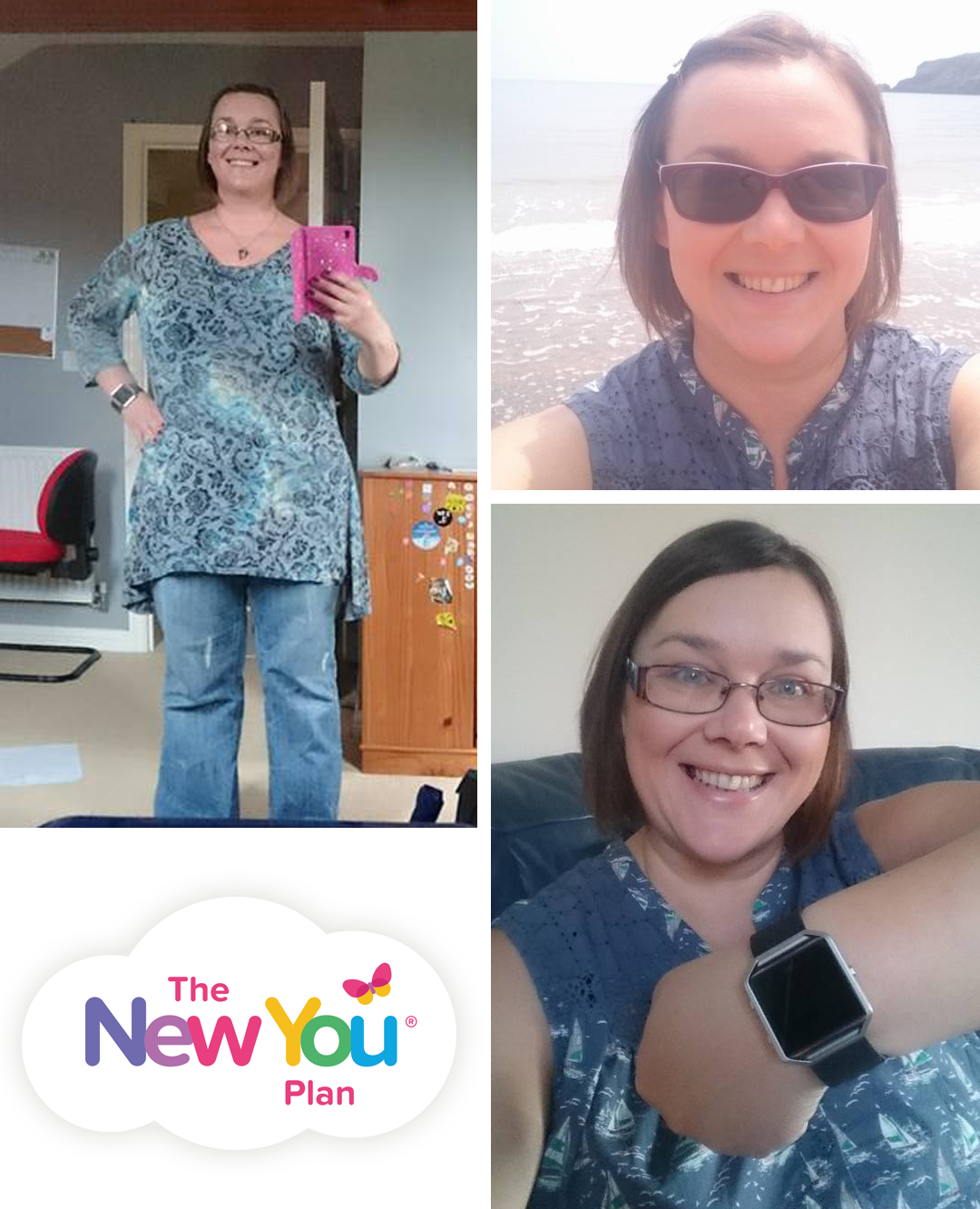 11) Who or what is your thinspiration?
Darren and Anna have been a massive support to me and I've been overwhelmed and so inspired by them both as they have literally shrunk in front of me week after week which has made me want to follow in their footsteps. I'd also like to mention Anne, Pauline and Jackie as there experience and stories have also spurred me on to succeed.
Please do Watch My video to find out more about my weight loss Journey and how The New You Plan has changed my life <3 
I'd like to thank Grant, Luke and Tasha for answering all my rambling phone calls in the early weeks, you guys are totally awesome and an absolute credit to Julie-Ann. Lastly I want to thank Julie-Ann for all the fabulous ideas she comes up with. #Mchallenge has been my favourite so far and it helped me so much in succeeding in my journey. You are a wonderful, kind and very generous lady and none of us would be enjoying our new lives without you. Xxx
Love Jennie <3 
Tags:
before and after
,
Dieting
,
Health
,
Motivation & Inspiration
,
new you diet