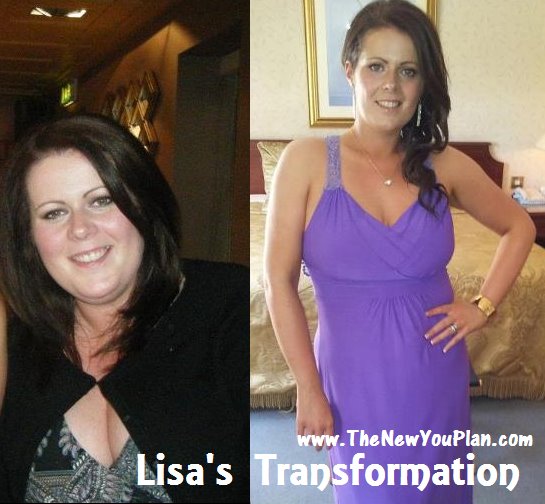 Get Started to Create Your New You
Total Food Replacement (TFR) Very Low Calorie Diet (VLCD) for Safe, Rapid Weight-Loss without Hunger via Ketosis
Whether you wish to lose one stone to look and feel better in your clothes, or you want to totally transform your body, mindset and lifestyle rapidly, The New You Plan is the solution for you!
Our diet plan is simple, safe and hassle-free and has helped over 10,000 customers across the UK and Ireland to have fun, lose weight rapidly and maintain their significant weight-loss too!
This bundle will give you all of your meals for a full two weeks and snacks to keep you on track, PLUS everything you will need for your journey: 

• 2 Weeks Total Food Replacement
• Snacks
• BMI Tape Measure
• New You Blender Bottle
• Drop a Jean Size Journal 
• Your 7 Day Online Kickstart Programme
TOTAL VALUE – £192.95

BUY TODAY FOR ONLY £79.99

(remember the 100% Money Back Guarantee for new customers)
Only £39.99 a week. £5.71 a day for 4 meals! That's just £1.43 a meal!
And you get all the free gifts mentioned above.
How much money would you save if you didn't have to buy yourself any food for 2 weeks? This plan basically pays for itself.
What have you got to lose?

The journey is even easier with friends! After you have purchased your bundle you can join our completely secret Facebook group 
 "Secret Slimmers" and join in the fun.
None of your contacts on Facebook will be able to see anything you post here, and you will be able to chat to the thousands of people where everyone is striving for! ONE COMMON GOAL – to live a slimmer healthier lifestyle!
Become part of our online community
Send us a private message on Facebook requesting to join Secret Slimmers and we'll add you to the group.

Free 7 Day Kickstart Programme
This life-changing programme worth £47 
 will be yours with your first order!
This simple one week programme will help you to get through the first seven days of Total Food Replacement, walking you through the practical tips of what to expect and the process of ketosis and also helping you to build your confidence to take the leap to totally transform your body and mind with one of our advanced programmes.

Read our Blog here

Challenge Yourself


Register your weight-loss goal and become accountable in our monthly challenges – there are some amazing prizes on offer too!

Call Us


You can speak to our friendly customer service team on the following numbers:

UK – (028)38 330720
ROI – (048)38 330720
Overseas – 0044 2838 330720
Once you have rapidly completed your body, mindset and lifestyle transformation, The New You Plan will be there to help you to maintain it!
We will help you to build in the healthy habits that will be the foundation of making your new, slimmer life enjoyable and easy.
These include:
• Teaching portion control via our Diet Plates and Mindset Coaching Programmes to help you maintain your slim figure in the long term
• Providing support through our exclusive Momentum Maintainers group on Facebook
• Assisting you every step of the way through your Refeed to ensure your continued success.
Results may vary. This is not a guarantee.