Challenges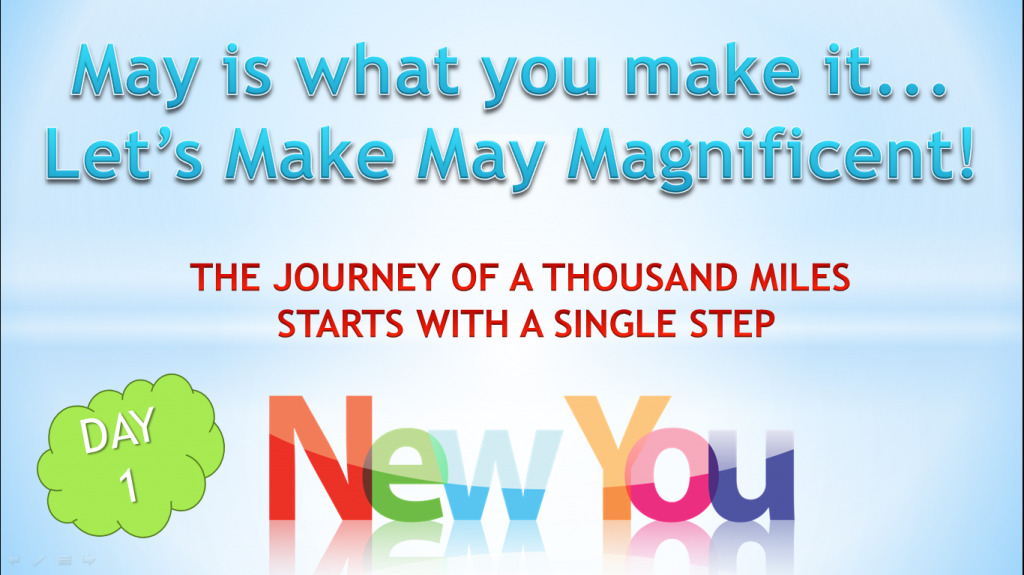 Day 1: New You Plan Weight Loss Challenge*
*Weight loss results may vary. This is not a guarantee
Woohoo!  Today is 1st May, and our "Make May Magnificent" Weight Loss Challenge has officially kicked off.
I am so excited to have you with us, and part of this transformational challenge.  I know that so many people are going to get healthier and slimmer this month, feel happy and proud of their achievements come 31st May.
Today is DAY ONE.
It all starts today, today is the first day of the rest of your slimmer life.
No matter how big the mountain you have to climb may look, the key to success is to move forward every single day, just focus on the day at hand.
"The Journey of a Thousand Miles Starts with a Single Step."
Today is your first step!`
Watch this video, download the journal, and leave a comment!
Click here to download and print off your 7 day journal
Don't forget that we are giving away prizes every week for the people who are actively participating in the challenge!! We want to keep you motivated and help you to achieve your weight loss goals in a fun way!
Have a great day!  I can't wait to see your comments!! LET'S DO THIS!! xx
Love,
Julz xx