Challenges
5 Reasons Why It's Good To Capture Your Weight Loss Journey

One of the things we always encourage customers to do is to capture their weight loss journey. Here's why…
Making the decision to start a weight loss journey is a big deal! At The New You Plan we feel that beginning a new weight loss plan should be a time of excitement. This is the start of an amazing transformation, one which we are sure you will want to look back on.
We ALWAYS tell new customers to keep a good record of their journey. Here, we share 5 reasons why we encourage this, as well as our top tips for capturing your progress.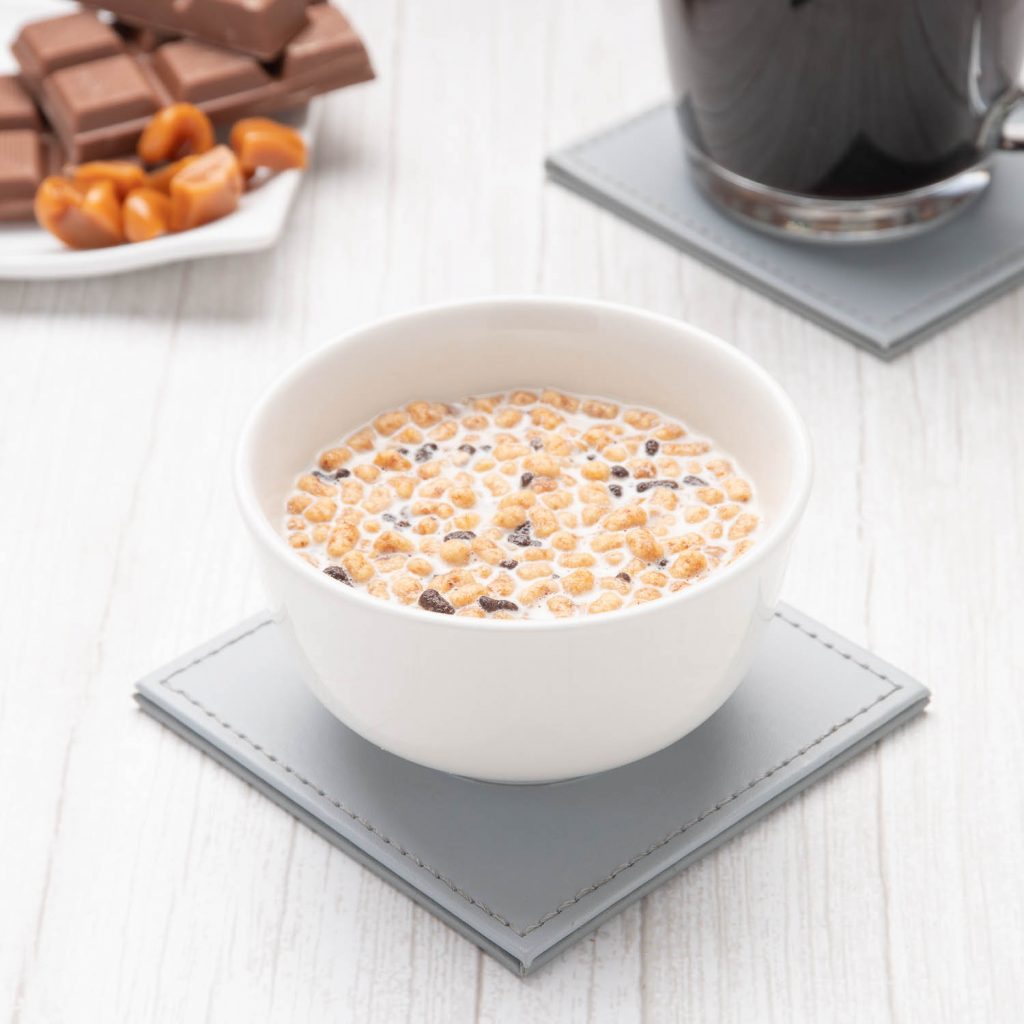 1. Start the day as you mean to go on
How you spend the first 30-minutes of your day influences your productivity for the rest of it! Take for example, breakfast. If you start with a nice, clean, healthy breakfast, you are more likely to make good food choices for the rest of the day. The same principle applies to your weight loss journey. How you think about it in the morning will have an impact on your success for the rest of the day. If you wake up feeling positive about the day ahead and make an effort to record your progress first thing, this will help you stay on track because it is at the front of your. By making that decision to capture your day you are making yourself accountable!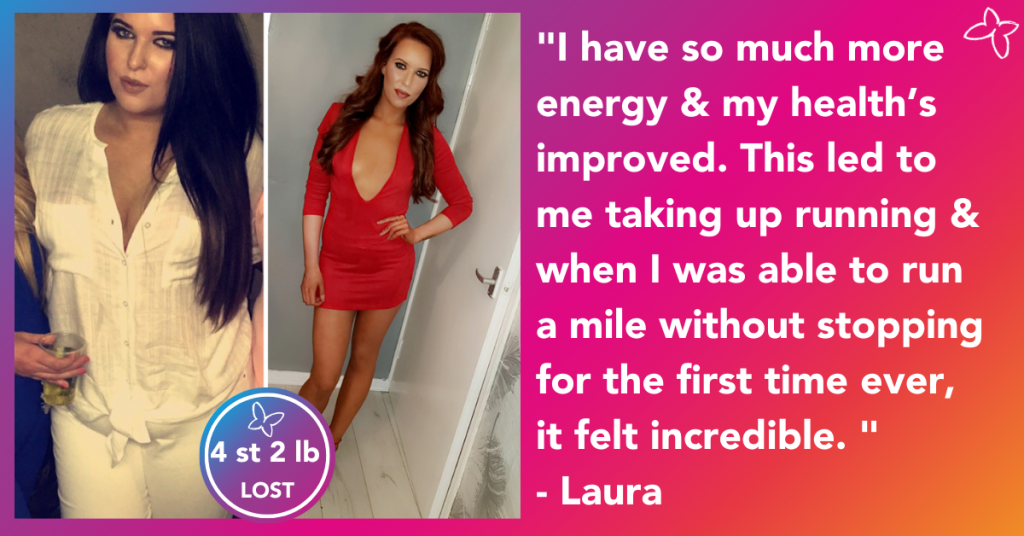 2. You will see yourself changing
There is no better motivation than seeing your progress! If you take photos weekly, when you put them side-by-side you will be able to see just how far you have come in such a short space of time. It can be hard to see changes in yourself but having before and after photos offers a true reflection of your journey.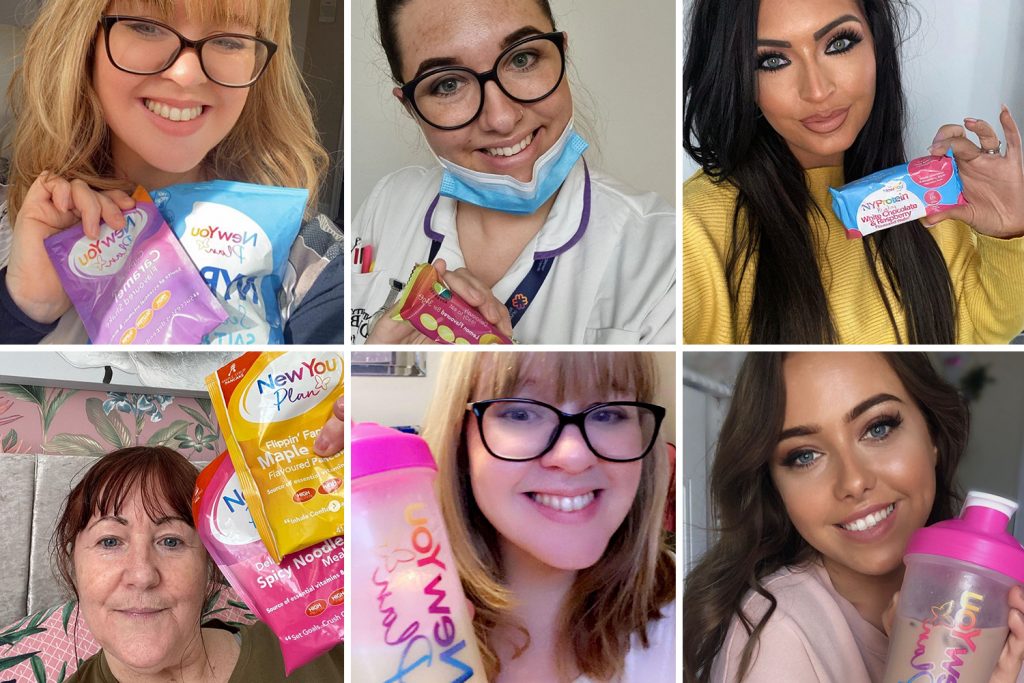 3. Gets you out of your comfort zone
We're willing to bet that for years, you've been the one taking the photos rather than being in them. We hear time-and-time again how our customers have hid from the camera for years. Now, they are constantly sharing photos of themselves in Secret Slimmers and it's such an amazing thing to be a part of. We literally see our customers' confidence grow and it's beautiful. Getting out of your comfort zone can be hard but it also life changing.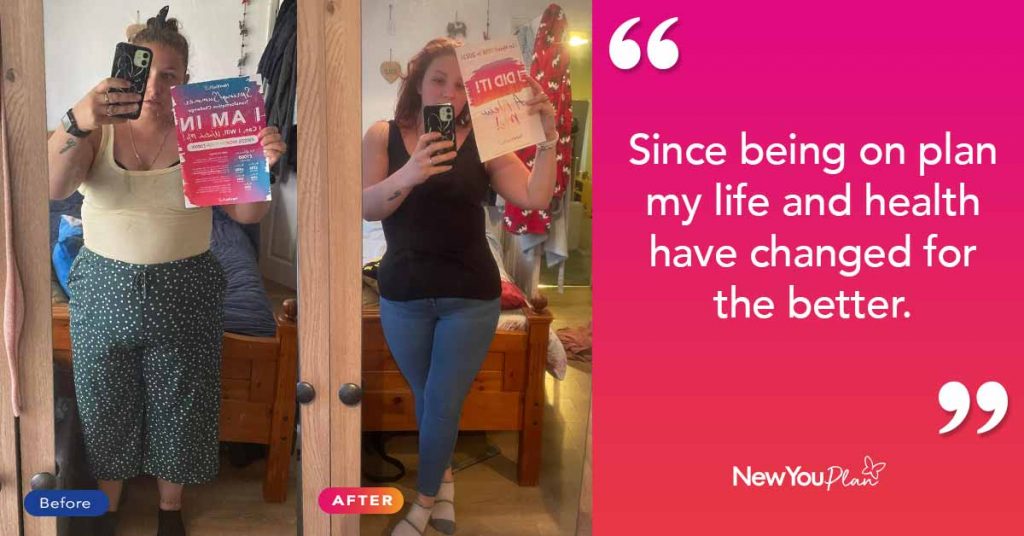 4. You could inspire so many others
Another thing we hear often is how our customers want to inspire others. Seeing other people's success stories and before and after photos is what motivates them to keep going. And when they get to their target weight, they want to pay it forward and keep the momentum going by sharing their own journey. Imagine being someone else's inspiration! Taking loads of photos along the way will mean you will be able to show others what is possible with our plan!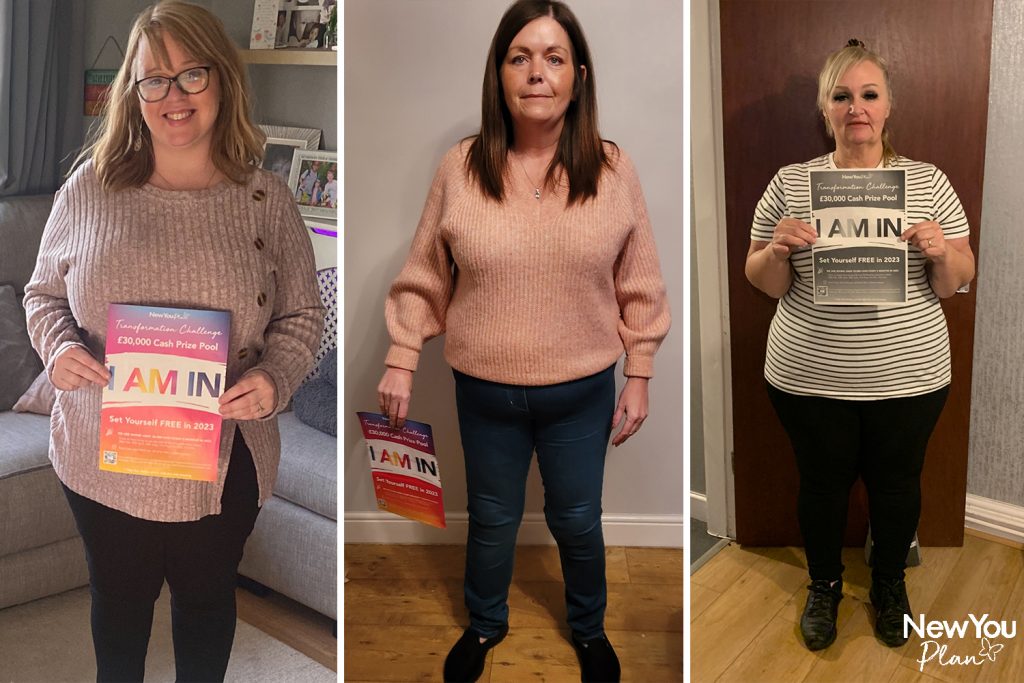 5. Look back & see how far you have come
Having your journey recorded is an amazing thing to be able to look back on. It was an important time of your life and one to be really proud of! Seeing those photos of the old you are the perfect incentive to help you maintain that weight loss. Plus, it is such a wonderful thing to look back and reflect on your journey. You will probably be amazed at what you have achieved.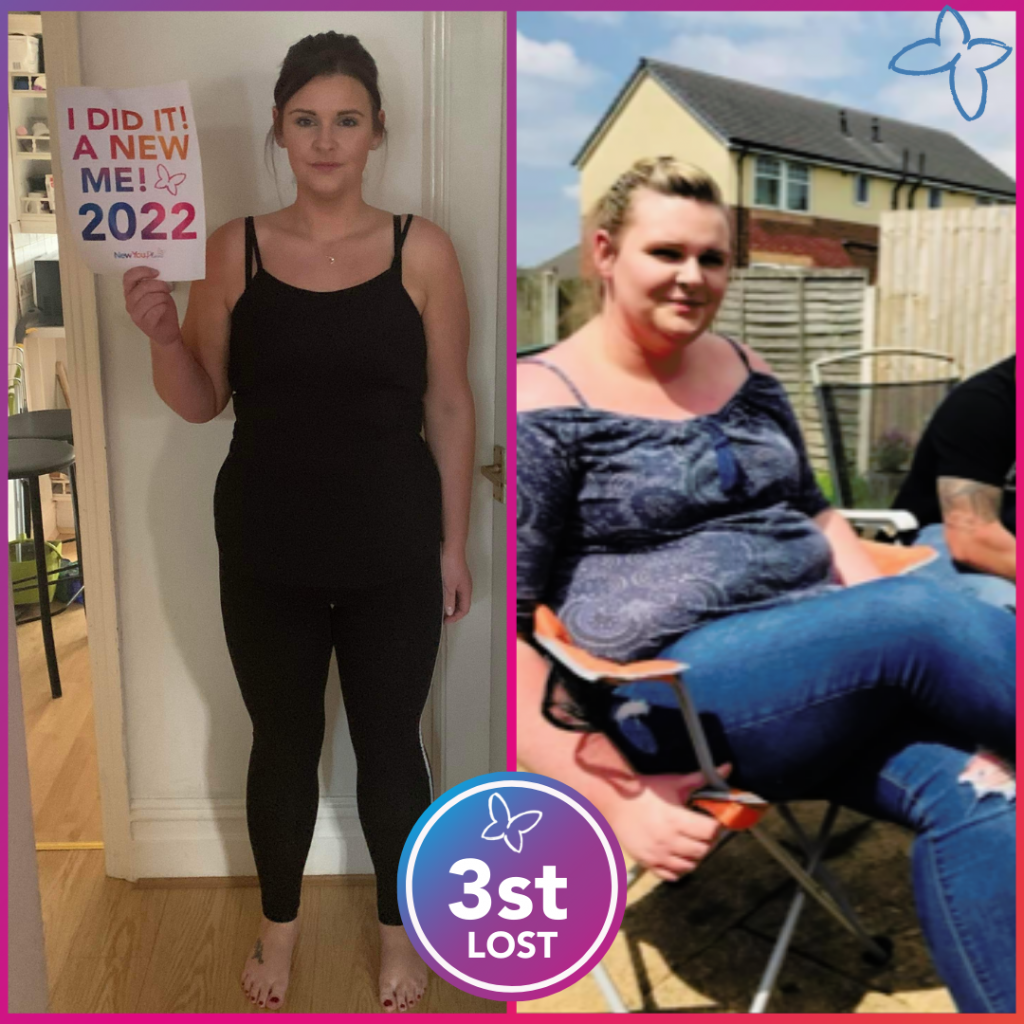 Top Tips For Capturing Your Journey
So now that you know WHY you should capture your journey, you'll want to know HOW you can do it…
Take weekly photos: Taking a weekly photo is an easy way to capture your progress. You can even do it at the same time as your weekly weigh in.
Take weekly measurements: Much like the previous point, taking weekly measurements will allow you to see exactly where you are losing weight. Sometimes, the scales don't always offer a true reflection of what's going on and keeping track of measurements can give a better insight.
Journalling: Journaling is an amazing way to make yourself accountable. Journaling is a very personal experience and there's no right or wrong way about it. This could be as simple as posting daily in our Secret Slimmers group, letting us know that you are set up for a 100% day, or you could set yourself a mantra every morning. Some of our customers like to write down how they are feeling every day. Again, this can be amazing to look back on when you've reached your target weight as you'll be able to see how far you've come.
If you feel like guided meditation would be more beneficial, we have created both a 'Personal Journey Journal' and 'Magical Mornings Journal'. With set questions that easily allow you to set goals and offer a place for reflection, our journals are a great way to really change your mindset and get your head in the zone. Both of these are available to purchase on our website and come free with some of our bundles.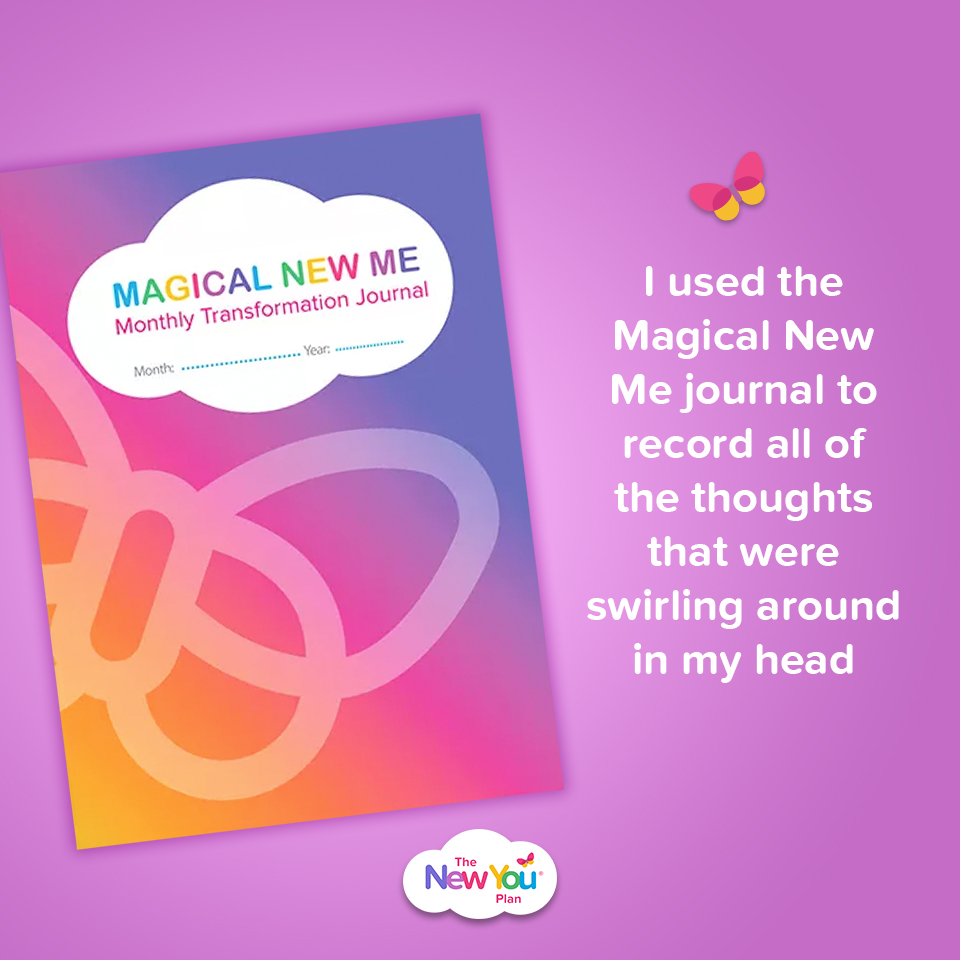 Non-scale victories: Our customers have shared some AMAZING non-scale victories with us over the years. Being able to fit into their wedding dresses again, saying goodbye to type 2 diabetes, lowering their cholesterol, running marathons, falling pregnant after years of trying, wearing a swimsuit for the first time…we LOVE hearing about how losing weight has affected your life off the scales.
Join Secret Slimmers: If you aren't already a member of our exclusive Secret Slimmers Facebook group, join today. This amazing community is full of like-minded people, all with a shared goal; to lose weight for good, while having fun. Take part in daily challenges, get accountability, be inspired by customer transformation, discover recipes to use our products in new ways and more.

Join Our £75K Giveaway!
If you capture your weight loss journey you could lose weight, win cash & diet for FREE! This year, we are giving away £30K cash to the customers who create the best transformations. We are also giving away £45K worth of New You Plan meals in our Diet for Free giveaway, to customers who share their journeys on social media.
To get all the details and get involved, click the button below.