You Can Sit With US: Friendship at The New You Plan

Find out why at The New You Plan, you will ALWAYS fit in and are welcome to sit with us, at any time.
Fitting in, to whatever group you aim for, is an ongoing struggle. When you are young, there is always an "in group" at every level in every school. Sometimes it's the popular girls, a sports team or 'the lads'. By the time you are an adult, out of school and out in the world, you would hope that fitting in is no longer as important.
That's not the case, especially if you are overweight.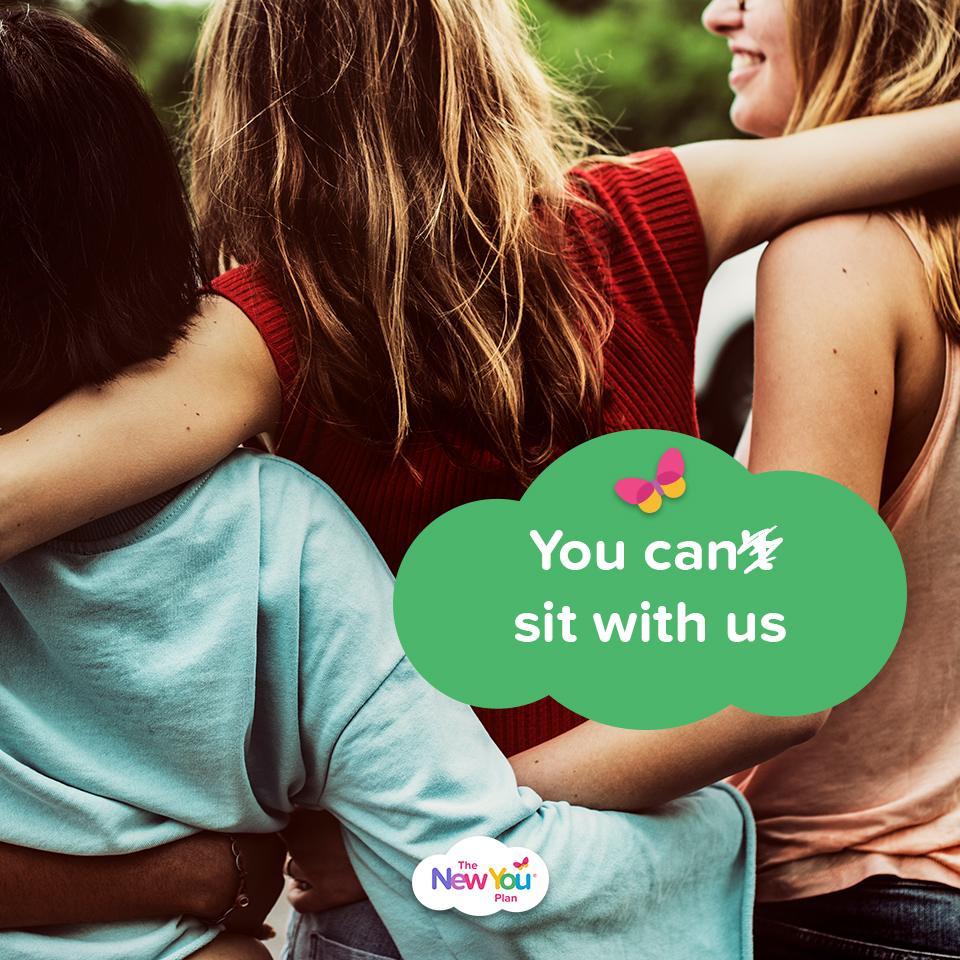 Being the newbie in any situation is difficult. You don't know the rules, the people, or the etiquette and you really, really want people to like you. Add to that the fear of saying the wrong thing and it's surprising that we actually make any friends in adulthood at all. That being said, finding a tribe is hard. That's why there are so many movies where high school students end up eating lunch alone. Mean Girls anyone?
At The New You Plan, we know how that feels. Being overweight is the last frontier when it comes to prejudice and being judged purely on your size can create a higher level of vulnerability. So we get it. We have been there. We know how scary it can be to join an online group in the first place, never mind share your thoughts and feelings.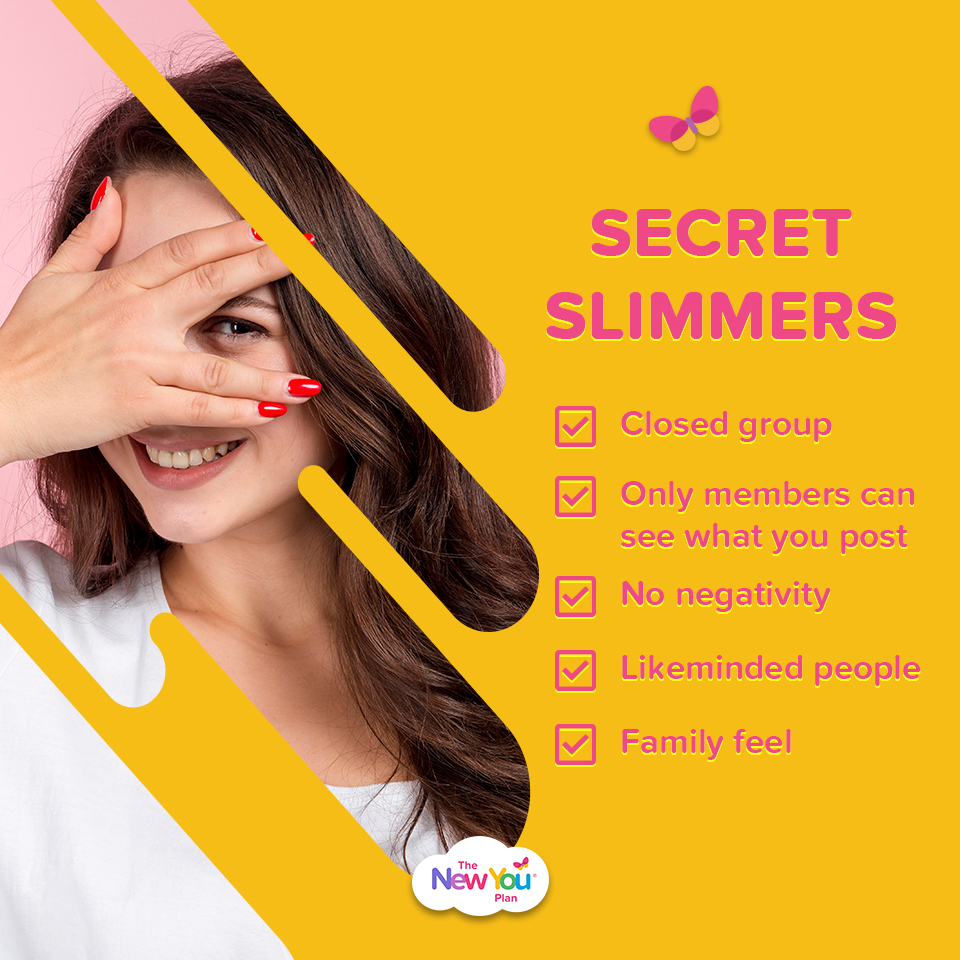 That is why we set up our online community, Secret Slimmers. It is a closed group which means only members can see what is being posted or shared. When you join, you are among several thousand people who share your interests, who are glad to welcome you into their circle, who when they say "we" mean you too.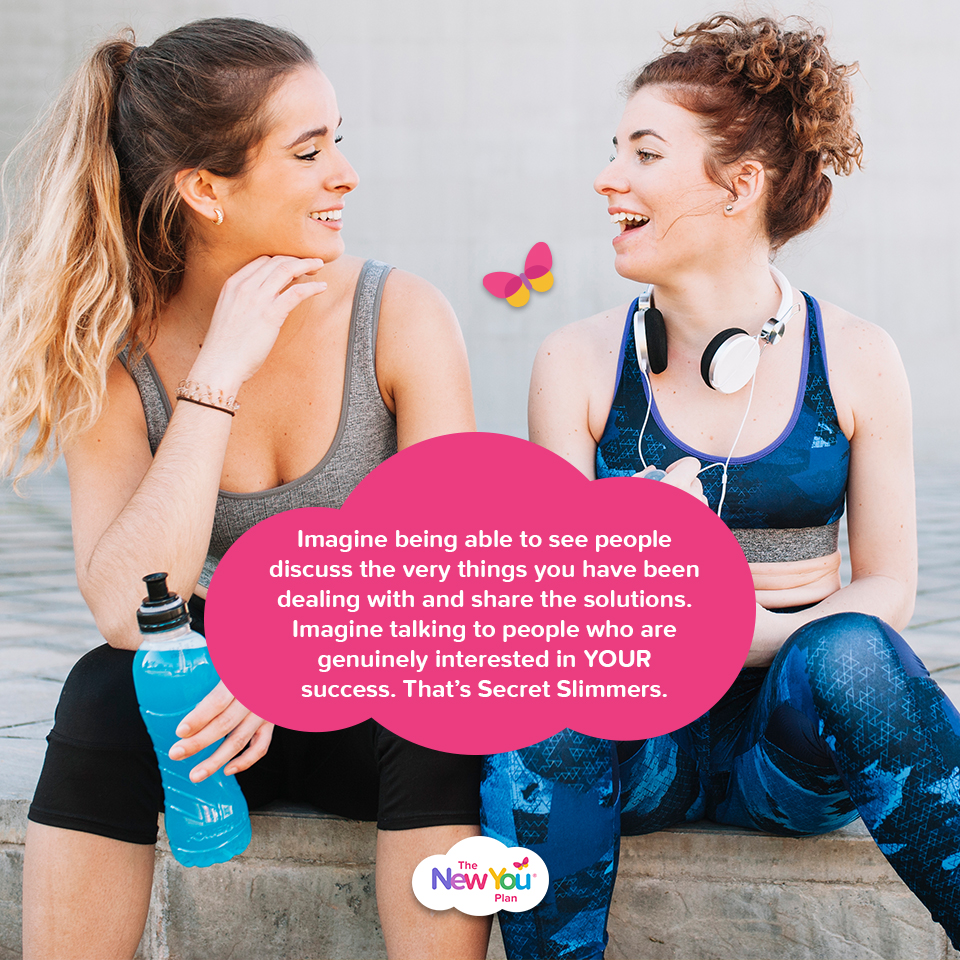 Here, among a very diverse selection of people who want to lose weight, you will find a family. The type of family where you can just turn up in your pjs and no one would bat an eyelid. For someone who has struggled with their weight this can be life changing; our customers talk about the enormous rush of feeling that comes with finding this support and acceptance.
Imagine being able to see people discuss the very things you have been dealing with and share the solutions. Imagine talking to people who are genuinely interested in YOUR success. That's Secret Slimmers.
You can simply read the posts in our online community; in fact a lot of our customers start off by doing just that. Grab a cup of tea and scroll through. You will see successes, you will find answers to ALL your questions and sometimes you will recognize a certain vulnerability in someone as it also echoes in you. You don't have to share anything if you don't want to. But when you are ready, WE are ready to hear your voice. We will hold your hand in those first few weeks when everything feels a bit strange and guide you through the plan.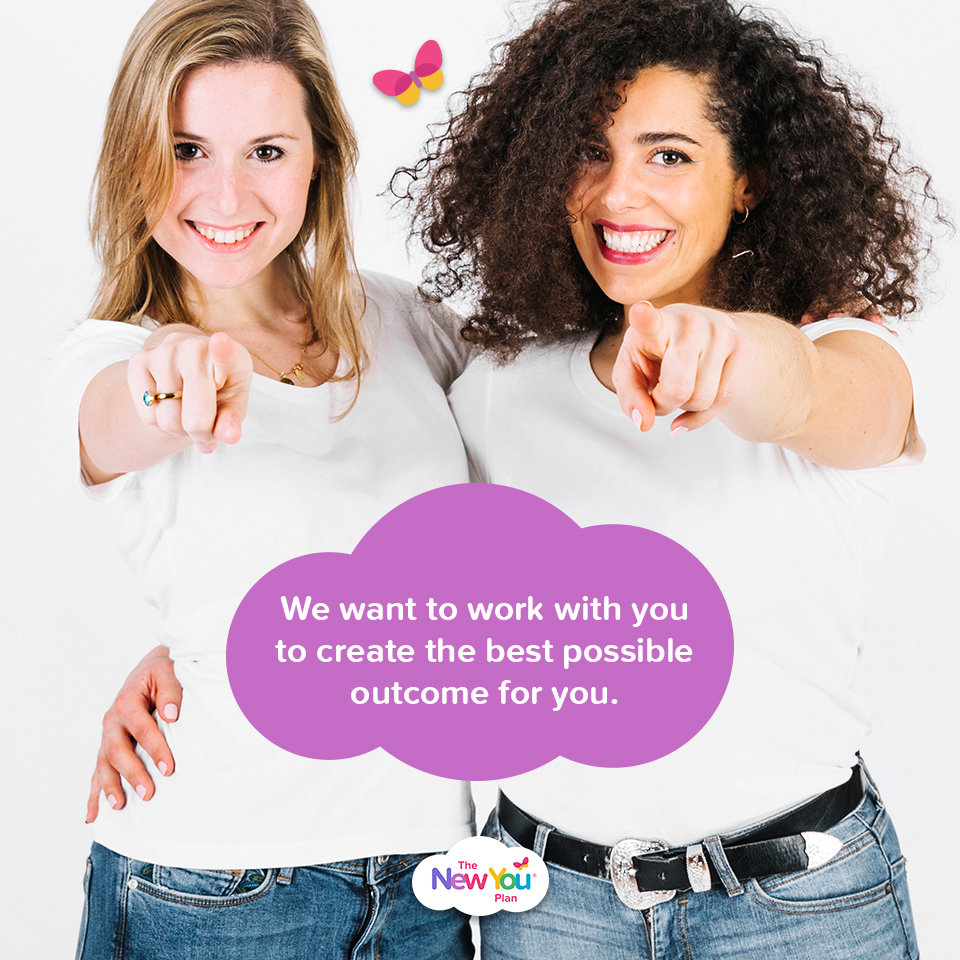 We don't judge: you might be brand new to the plan with several stone to lose; or you might be coming back to the plan to try again. It doesn't matter which. We want to work with you to create the best possible outcome for you. Whatever that looks like.
So when you are ready, come on in. Sit down and make yourself comfortable. The kettle's on.
To join our private online community please click here.
Please note our community is exclusive to customers of The New You Plan, as we want to ensure that everyone in the community is committed to created their personal transformation and supporting and sharing with others. If you would like to make a purchase to be eligible for membership please check out our online store or call us on UK 028 3833 0720.
---
Are you ready to get started on a really, really, really easy diet plan?


Getting started is the first step in your journey to a brand New You! To help you understand fully how our plan works, our Get Started page with designed specifically for people new to the plan.
Head over to our site where you'll find tonnes of important information including how our plan works, the science behind it, loads of top tips, information on our meals, as well as real customer testimonials.
Click here to visit our Get Started page!