Win a VIP #MAKEOVERPRIZE & Be The Face of New You 2017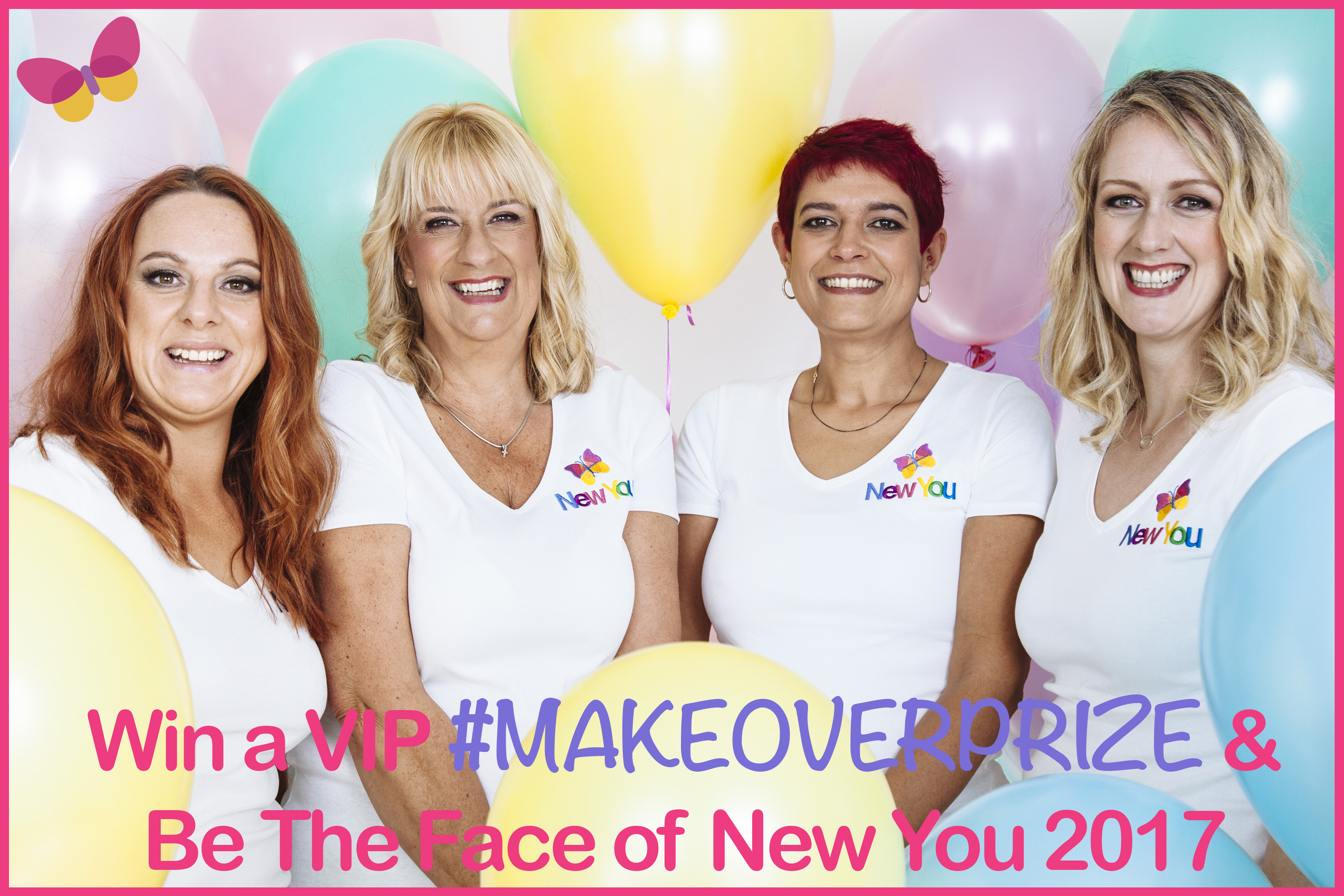 Do You Want to Win a VIP

#

MAKEOVERPRIZE

& Be The Face of New You 2017?
Be the Face of The New You 2017 and experience a VIP makeover with travel expenses paid, personal styling session, a new outfit, professional makeup & hair, photoshoot with outfit changes and framed photo of you at your goal weight!
THE PHOTOSHOOT WILL TAKE PLACE IN FEBRUARY 2017. THE WINNER WILL BE ANNOUNCED IN DECEMBER 2016.
Losing weight takes determination, inspiration, courage, discipline, and strength!  We want to motivate you and reward you!  You can create a jaw dropping transformation with the new you plan diet meal replacements, and we want to help you celebrate reaching your goals weight!
To give you a little insight into just how AMAZING this prize is, and how it had a massive impact on four ladies lives, we wanted to share with you just a few of the highlights from last year's shoot!
We flew Dawn, Maria, Emer & Jasmin over to Northern Ireland for a full day's photo shoot, complete with style advice and a make-over. Watch the video below to get a sneak peak behind the scenes of the day.
Emer lost 11 stone
 "When I was asked to do a photo shoot I was thrilled. It's every little girls' dream to do a photo shoot and to look really pretty so when Julz asked me to do it I was absolutely thrilled. I couldn't wait. I came over last night and we've had great craic. "At the photo shoot today I've been like a kid in a candy store, trying on so many clothes. And my hair and make-up – it's just all an amazing experience and definitely worth every second of TFR I've gone through. The New You family is so supportive – it was second nature to come over and do this today."
Dawn lost 6 stone
    "I was very honoured to be invited to Portadown to do The New You Plan photoshoot. I never go anywhere so I was blown away to be asked. I was uncontrollably nervous and scared but was put at ease by how informal and friendly everyone was. Having my hair and makeup done was fabulous, especially as I don't usually wear makeup. It was an amazing experience that I will treasure forever! Meeting the other ladies made my time there all the more enjoyable!"
Jasmin lost 7 stone
    "This year has culminated in this amazing experience of being invited over here to Belfast in Ireland to Julz's house. I can't tell you how excited I felt for the weeks building up to it. We've had our photographs taken wearing the most amazing outfits and we've had our hair and makeup done. And to have met people I've been talking for ages. It's just really great camaraderie with everybody. I had such a blast. There's a family feeling to New You."
Maria lost 3 stone
"The photo shoot was probably the weirdest and best experience I have ever had. This isn't the run of the mill for me. I wonder how one day I can be sitting in a bank and it's a lot different standing here posing. I feel like Madonna! Good day. BRILLIANT day! Trying on the clothes was amazing. I was absolutely delighted going through rails and thinking: "Oh look at that!" It was amazing."
Want to know how you can have this amazing photoshoot experience?

If you want to take part in the transformation #makeover photo shoot prize, signing up couldn't be easier!
Simply take a before photo with the #IAMIN poster that you will get in your New You diet box and then in December send in your AFTER photo! What an amazing Christmas Gift to give yourself, a slim healthy happy new you, and the chance to win a VIP Makeover with New You in February 2017!

* This photoshoot will take place over a weekend in February 2017 in Belfast. The winner will be announced in December 2016.  The winner will be decided by The New You Plan.  The prize will include all travel and hotel expenses to Belfast, a personal style session and a new outfit, a makeover and a photo shoot. Terms & conditions apply. 
---