Diet Mindset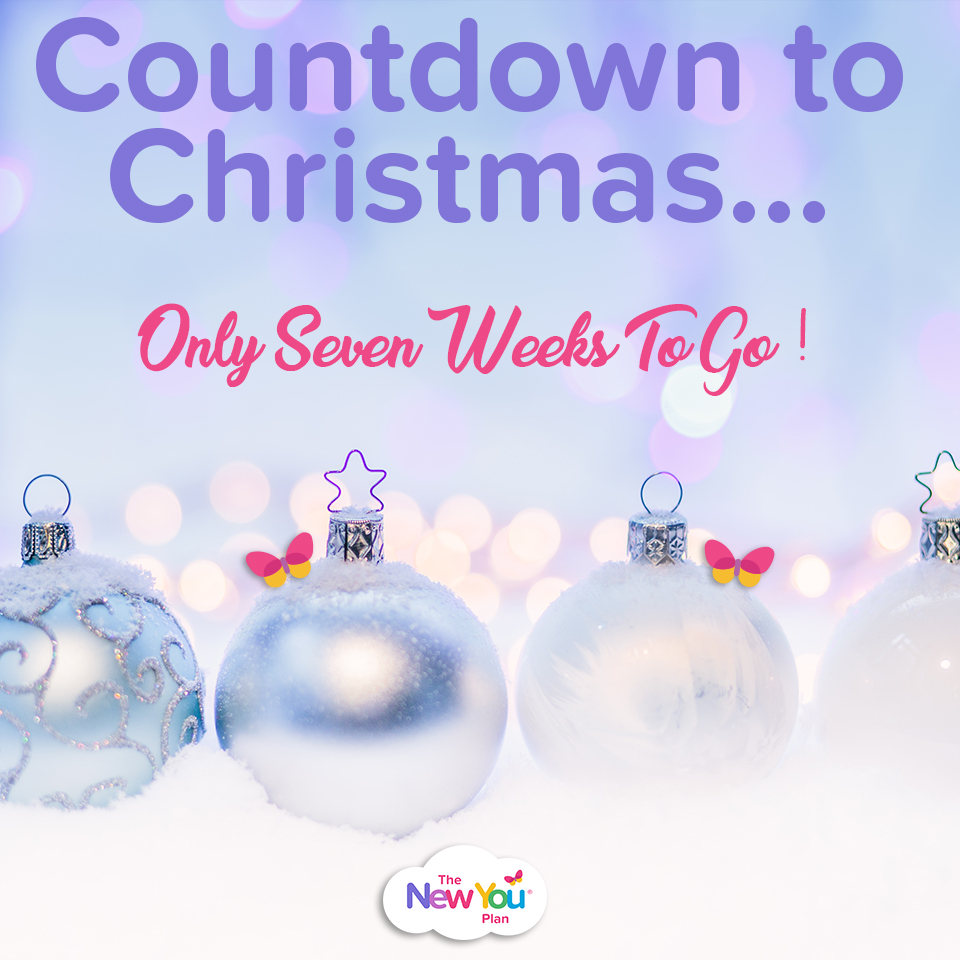 Countdown to Christmas: ONLY 7 Weeks To Go!

With the countdown to Christmas well & truly on, now is the time to focus on that weight loss goal.
Here at New You HQ, we can't believe it is November already! Where has the time gone?! Halloween is now a distant memory. Christmas decorations are starting to creep onto our streets and the John Lewis ad will be gracing our TV screens soon. Today marks just 52 days to the BIG day itself. That's almost just 7 weeks until Christmas day. In fact, in 7 weeks time, most of us will already have finished work and be winding down (or running around finishing last minute prep).
A lot can happen in 7 weeks as we know all too well here at The New You Plan. The next 7 weeks could be the start of your new life! Just think of everything you could achieve in that time?!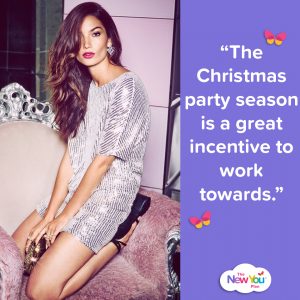 The run up to Christmas opens a variety of temptation and distractions with countless parties, sweet treats galore and enough mulled wine to last you all month. But don't let this detour your mind from the goal in hand. Whether you have been on the plan for a few weeks now or are starting out for a 3-5 week challenge with our Countdown to Christmas bundles, the Christmas party season is a great incentive to work towards.
Get inspired this festive season
Get inspired by the lavish displays appearing in stores. Allow the vast arrays of sequins, luxurious velvets and festive furs motivate you. Imagine going in some day and buying some of those very items and feeling proud to wear them and look fabulous! Make this dream a reality and give yourself a festive goal to aspire to.
Is there a certain party dress you want to wear at the office do or do you have a special outfit planned for Christmas with the family? Make that occasion your inspiration and have the outfit hanging up in pride of place to spur you on through the tough times and keep your mind set on the goal.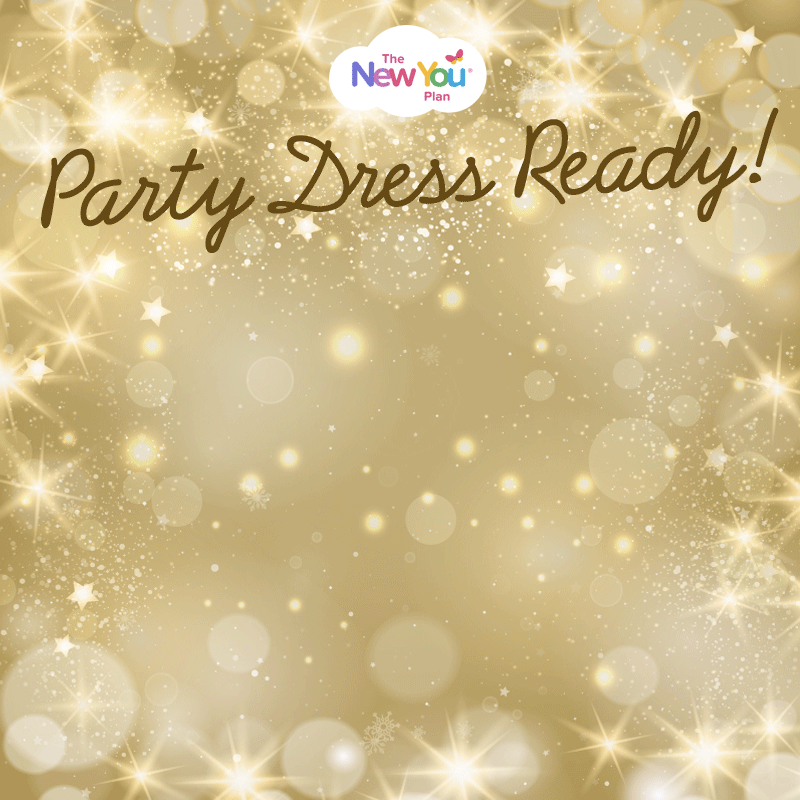 Use our community for support
Like every week our community has been filled with positive thinking members who are keeping their eye on the prize and are determined to reach their goal. This is where the Secret Slimmers community is so important to The New You Plan. It is a great place for our customers to express their feelings, ask questions they need answered and also just have some fun during this life changing journey.
It is at this time of year we want you to give yourself the greatest Christmas gift money can't buy – the gift of becoming a healthier, happier you. Think of how good you will feel when you have reached your goal and look and feel amazing. We want you to put on that party dress and be proud of how you look. Imagine your transformation picture being you dressed up in a fancy sequin number! Now that is an image you are going to want to share!!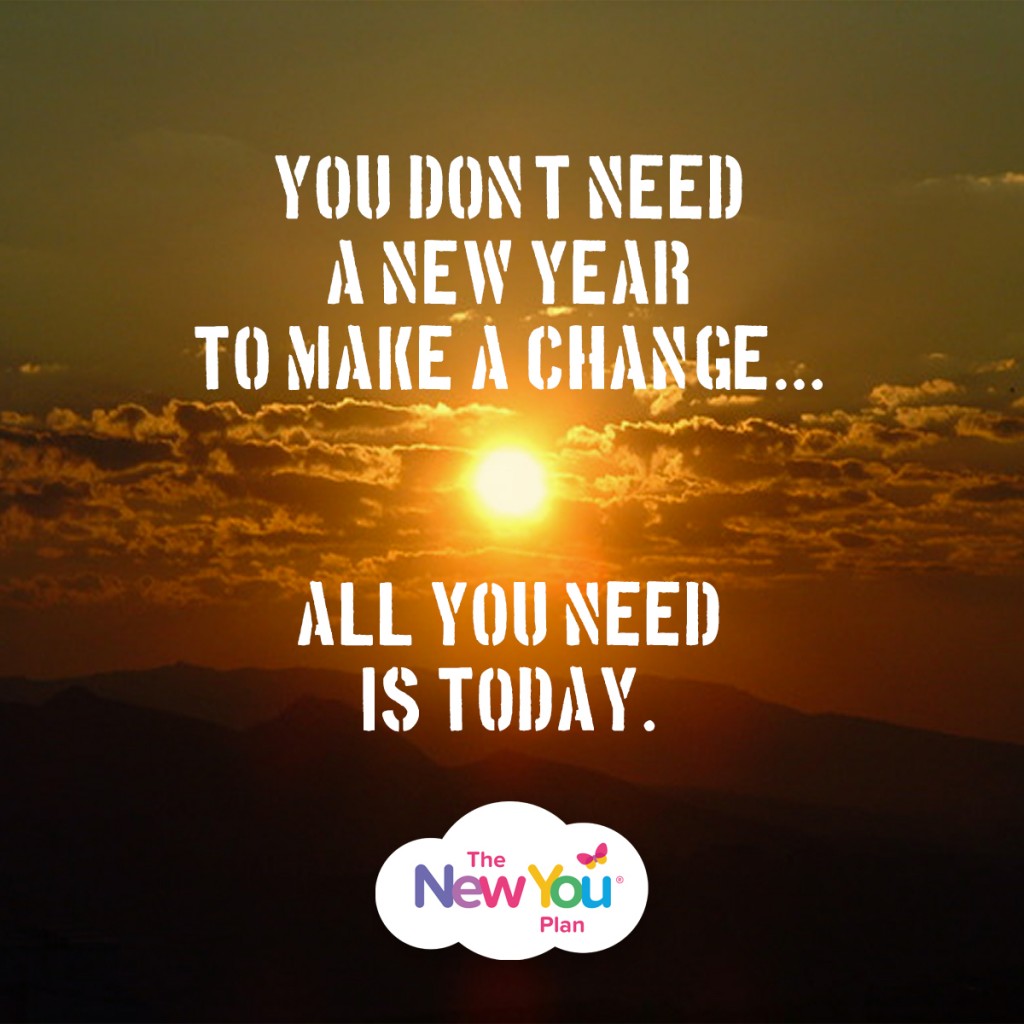 Get your head in the game
It might be Friday but that doesn't mean you can't get your head in the game and prepare for success for the week ahead. Throughout the week we like to help motivate our community with some inspirational quotes to live by, as well as amazing challenges.
A variety of physical and emotional support to push through the barriers will help you project a positive mindset. We want our customers to keep up all their good work and reach for their dreams.
We know this can only happen if you truly want it and with the support of both the Secret Slimmers community and family and friends we know you can do anything you put your mind to.
Make the 7 week mark your milestone. What is your target and is it doable in this time? If not, set yourself a mini target to reach in this time. Christmas is always a hurdle but if you approach it in bite-size pieces you will be able to pass through it while still having some festive fun and keeping focused.
Shop our Countdown to Christmas Bundles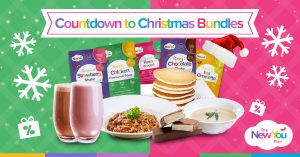 New to the plan and want a change before Christmas? It isn't too late. Shop our specially created 3 and 5 week Countdown to Christmas Bundles. Even in this short time you could drop 1-2 dress sizes, just in time for Christmas!*