Before & Afters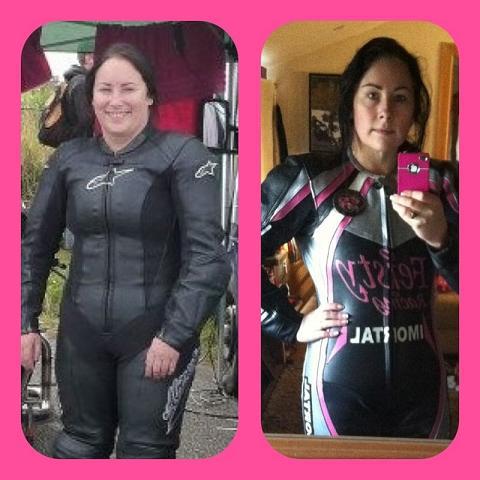 [INTERVIEW] Suzanne The Biker Chick Loses 2.5 Stone*

Suzanne is our very own Hot Biker Chick!  We love her to bits as she is such a great inspiration to so many people in our Secret Slimmers community having lost 2.5 stone following The New You Plan.
*Results may vary, this is not a guarantee.
Listen to her interview with Julie-Ann as she shares the story of her transformation to lose 2.5 stone and get into her sexy black & pink biker leathers! 
Most ladies aspire to fit into a new dress, whereas Suzanne's mission to look great in her new leathers, and as you can see, she looks HOT!  🙂
Listen to her story…. what an inspiration!!
Congratulations Suzanne!  x x x 

If you want to get started with your personal transformation you can get started with the 30 bundle (up to 10 days) or 100 bundle (up to 33 days).
[button link="http://www.thenewyouplan.com/bundle/NEW-YOU-30-BUNDLE-RECOMMENDED-STARTER-PACK.htm?utm_source=SUZANNEVIDEO&utm_medium=SUZANNEVIDEO&utm_campaign=SUZANNEVIDEO" size="large" color="purple"]BUY THE 30 BUNDLE[/button]
[button link="http://www.thenewyouplan.com/bundle/NEW-YOU-100-BUNDLE-MOST-POPULAR-BUNDLE.htm?utm_source=SUZANNEVIDEO100&utm_medium=SUZANNEVIDEO100&utm_campaign=SUZANNEVIDEO100″ size="large" color="orange"]BUY THE 100 BUNDLE[/button]
SUZANNE'S UPDATE PHOTOS