Science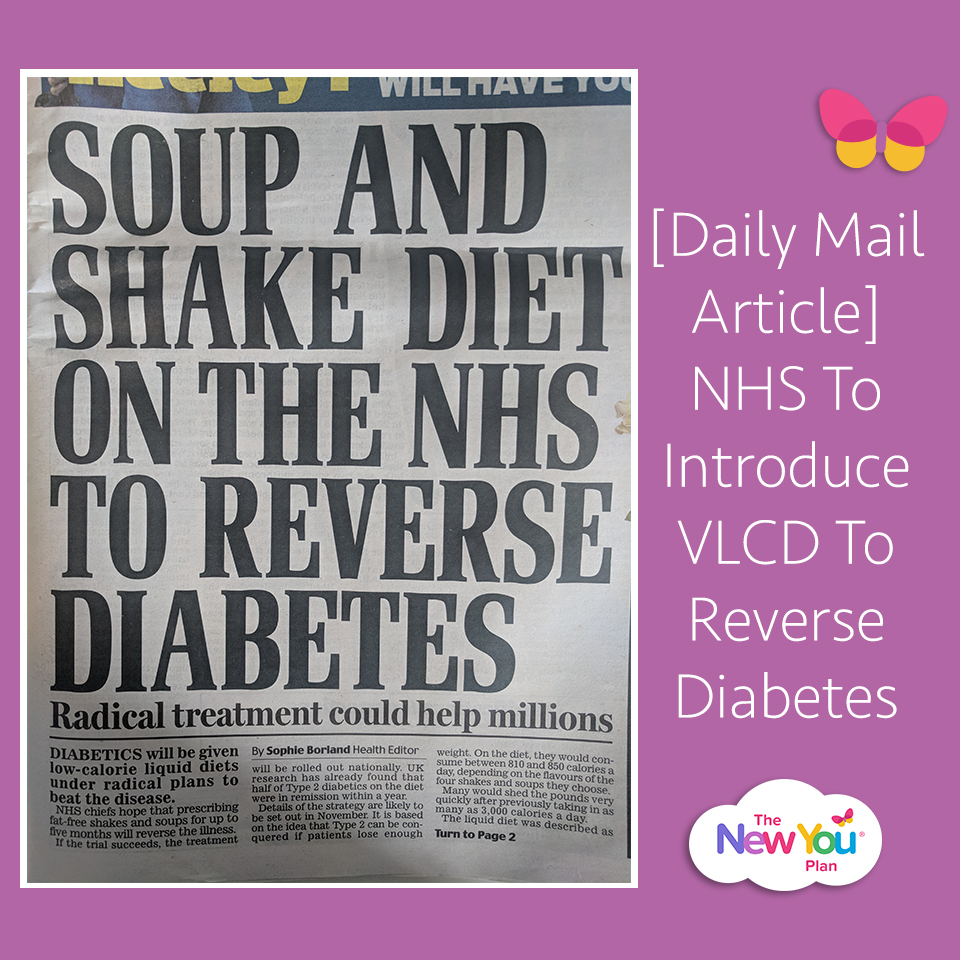 [Daily Mail Article] NHS To Introduce VLCD To Reverse Diabetes

Here at The New You Plan, we have long been preaching about the many amazing health benefits that following a VLCD offers. And now the NHS have given it their seal of approval in reversing diabetes.
This week, as published on the front page of the Daily Mail, diabetics will be given low-calorie liquid diets under plans to reverse the disease.
"SOUP AND SHAKE DIET ON THE NHS TO REVERSE DIABETES"
Research has already shown that half of type 2 diabetics on the diet were in remission within a year. If the trial is successful, the treatment will be introduced across the UK.
Participants will consume between 810 to 850 calories per day using very low calorie Soups and Shakes, much like those available at The New You Plan.
Jonathan Valabhji, a consultant diabetologist at St Mary's Hospital, London, was quoted in the Daily Mail, saying: "The trial involved 300 people, of those in the intervention arm a staggering almost 50 per cent, their diabetes went into remission. Their blood glucose levels fell into the non-diabetic range. That excites us. The beauty of the research was that it was implemented in GP surgeries."
The VLCD was tested in a study of 298 patients, backed by Diabetes UK. Results published in the Lancet in December showed that 46 per cent were in remission from diabetes within a year.
Professor Roy Taylor from Newcastle University said: "What we can say very clearly is that this method is simple enough and practical enough to achieve remission in about half of all people. To actually achieve a breakthrough in the very nature of the diabetes in half of everybody is very good."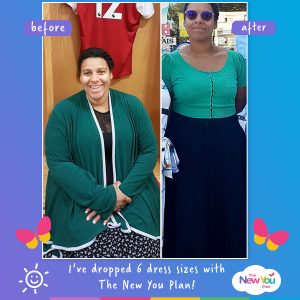 Many people think that this type of low calorie diet plan will result in extreme hunger and tiredness when in fact the opposite is true. As the meal replacements contain under 60g of carbohydrates per day, and the correct nutritional balance of fats, protein, fibre and nutrients, your body goes into a safe and natural fat burning state called ketosis. This switches the body's fuel source from glucose to body fat. Maintaining the food replacement diet and not eating other foods results in the body experiencing high levels of energy and no feeling of hunger, which are common with other types of diets.
With a range of more than 40 meals and snacks, The New You Plan has helped over 50,000 men and women finally achieve their weight loss goals. As well as Soups & Shakes, our plan includes hot meals, breakfasts, snacks and bars.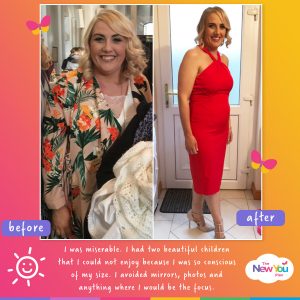 Rated 9.3 on Trust Pilot, with five star reviews from real customers, we are the UK & Ireland's fastest growing weight loss plan.
But what sets us apart from any other plan, is the unconditional support you'll receive. We don't just sell you diet meals and leave you to it. Our exclusive private Facebook support group has over 6700 active members and is a hive of activity and motivation to help you stick to your weight loss goals.
The results of following a very low calorie diet can be amazing! In just a short space of time, so much can be achieved!
_____________________________________________________________________________________
Start Your TFR Journey Today!

Getting started is the first step in your journey to a brand New You! To help you understand fully how our plan works, our Get Started page was designed specifically for people new to the plan.
Head over to our site where you'll find tonnes of important information including how our plan works, the science behind it, loads of top tips, information on our meals, as well as real customer testimonials.
Click here to visit our Get Started page!