New You Awards 2016 - The Winners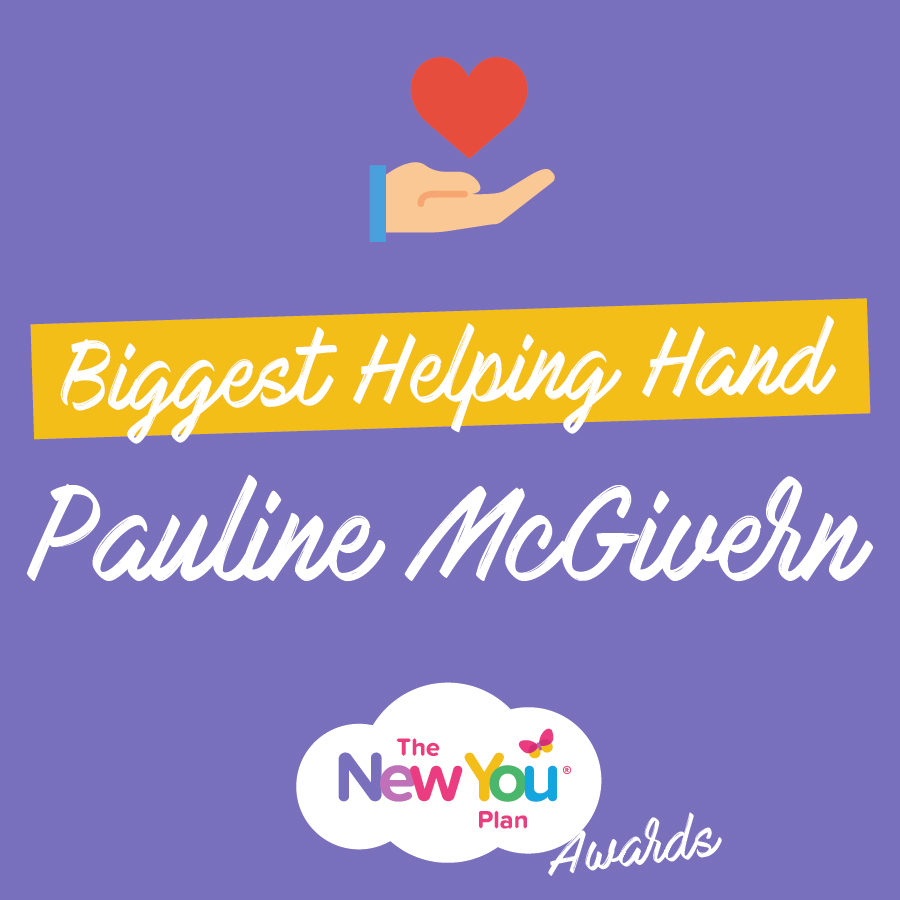 New You Awards 2016 – Biggest Helping Hand – Pauline's Story
NEW YOU AWARDS 2016
---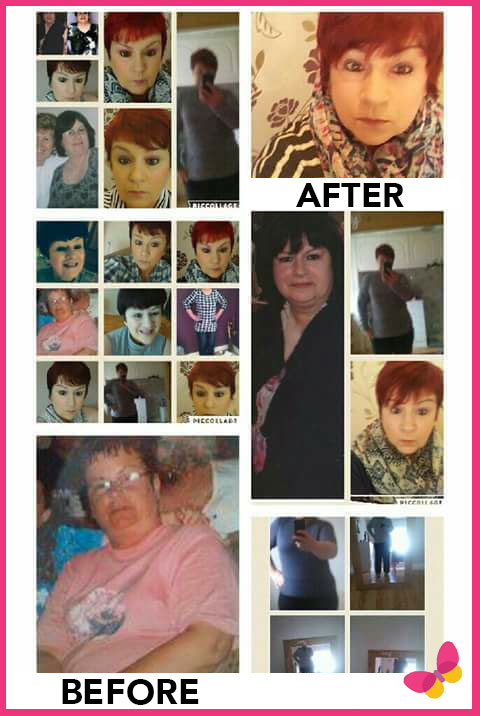 Name: Pauline McGivern
Start Date: 3rd January 2013
Start Weight: 20stone 4lbs
Lost on Plan: 7stone 9lbs
Current Weight: 12stone 6lbs
Target Weight: 10stone 7lbs
Awarded Biggest Helping Hand in Secret Slimmers
---
Starting a weight loss journey is a daunting and trying time for anyone. Finding the right plan for you, wondering if you will like the products and making that first 'hello' post in the community are all early on hurdles for us all to overcome.
Going it alone is something we don't believe in here at the New You Plan as we like to help each and every customer along on their journey and make sure they feel confident and happy with their weight loss plan. This is why we have our Secret Slimmers community. A fun and friendly place where members can meet, chat, share tips and have fun every day.
Each day in the community we have a mass of brilliant content to keep every one of our slimmers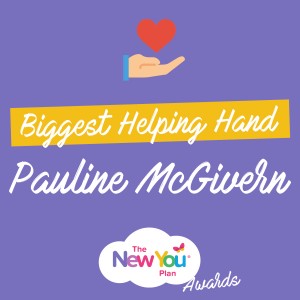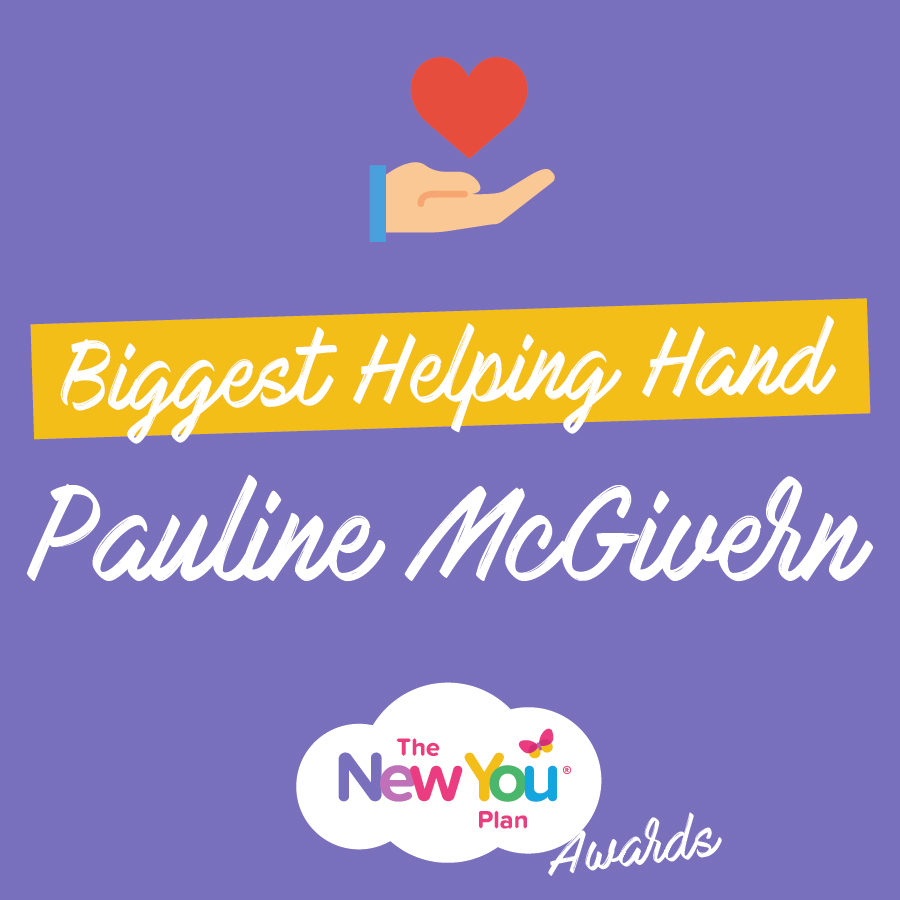 motivated and on track to reach their target weight. We are so lucky to have an incredible group of inspiring people in our community who leave a lasting impression on so many of us with their upbeat attitude and helpful advice whenever it is needed.
One lady who is an active member of the community each day without fail is Pauline McGivern, as one of our New You Cheerleaders Pauline has become a pillar of support to all our slimmers and helps encourage and motivate everyone to stick to their 4 packs and 4 litres of water everyday.
When Pauline's story started back in 2013 she knew that that was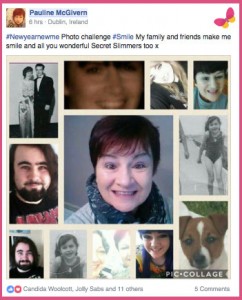 the year she had to make the change. After trying a few different diet plans she wanted to find one that worked for her, this search brought her to the New You Plan and she never looked back.
Starting off on TFR she was pleasantly surprised by the product range and soon discovered there wasn't a meal she didn't like. By staying 100% focused throughout her journey Pauline managed to lose an incredible 7 stone 9 lbs on plan and throughout this time she shared her ups and downs with the community every step of the way.
Pauline's story is an inspiring one, not only did she use the community to document her own story but she became an ongoing helping hand to every query and question presented in the group.
Pauline is a valuable member of the community supporting everyone when she can to help make their journey an easier and more enjoyable one. It is no wonder she has been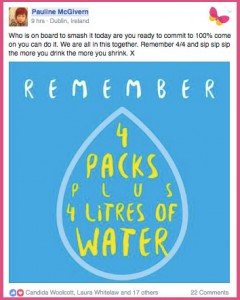 awarded the biggest helping hand in the New You Awards by the community.
By providing a variety of posts including her own journey updates, inspirational quotes, TFR combination recipes and helpful tips, she has found her feet as a New Year Cheerleader and really embraces helping others no matter what time of day it is.
What the community has to say about Pauline..
'Pauline has come such a long way on her journey. We are so lucky she is on Secret Slimmers to encourage us and to share our journeys' – Jane
'A real star, a well deserved recognition' – Laura
'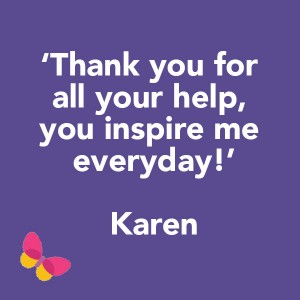 Pauline is just great, thank you for all the support she has given me since I joined this week' – Shirley
How did you feel when you found out you won?
I am deeply humbled to receive this award it means the world to me. (Watch Pauline's acceptance speech below!)
What does the New You Plan mean to you?
The new you plan has changed my life so much I am no longer embarrassed to go out after losing almost 8 stone.
How have you changed?
I am more confident then I have been in years I have been to college and got merits in two courses I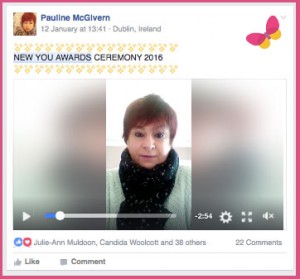 never would have done that before New You.
Why do you like the plan?
The whole concept is amazing, the team, the food and the support in Secret Slimmers is second to none. I have tried the rest now I am doing the Best.
What does Secret Slimmers mean to you?
I have made fantastic friends here who make the whole journey easier. I will never go back to those dark lonely days new you changes lives dreams really do come true at New You.
Congratulations again Pauline, a truly valuable member of the community. Your help and support have allowed so many of our customers reach their target weight!
---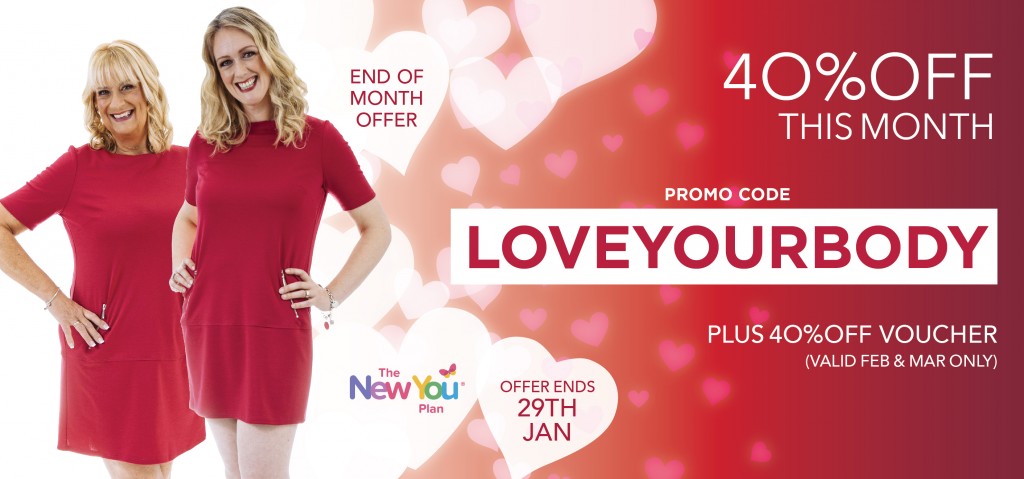 INSPIRED BY PAULINE'S STORY?
START YOUR TRANSFORMATION TODAY
We have just launched an incredible new offer to end January with a bang!! We are offering 40% off all individual products with promo code: LOVEYOURBODY.
This is the perfect opportunity to stock up on all your favourite New You meals and snacks to ensure you have everything you need to keep strong throughout the next few weeks. You will also receive an exclusive 40% off voucher in your parcel to use in Feb or Mar.